1. I miss the swaying Poplar trees and the majestic Chinars standing tall and proud. I miss the rustling sound its leaves make when you walk over a carpet of them in autumn.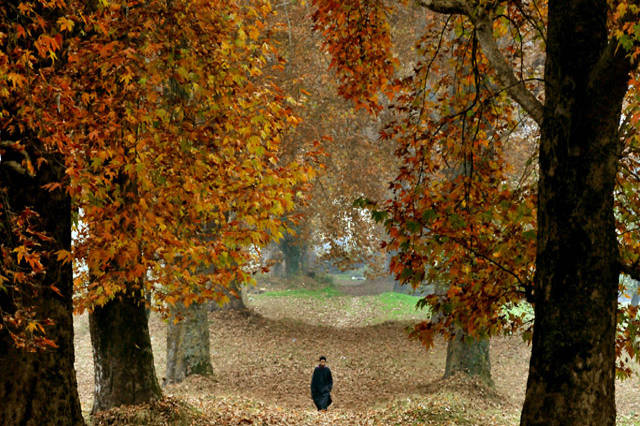 2. I miss looking at the Shankra Charya temple, sitting by my favorite place in my room near the window.If you're a Kashmiri, you must've surely heard stories of how Shankra Charya hill hides a dormant volcano in its chest and can burst anytime. So I miss looking at it and taking that story further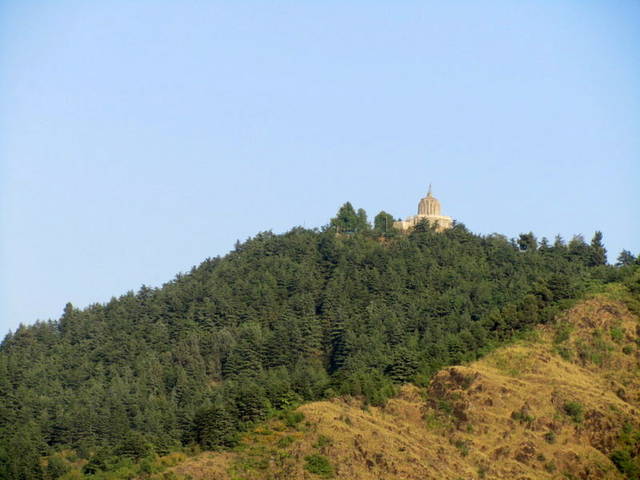 3. I miss looking at the blue, cotton blotted sky, lying flat on my garden. We don't have many gardens in this country. Leave alone personal gardens every family owns in Kashmir.Sorry but do you know, we even have kitchen gardens back home? Lavish much? (For the non Kashmiris)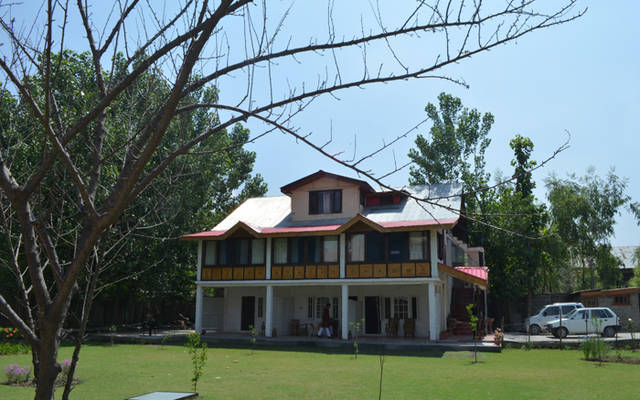 4. I miss 'haakh'. We grow our 'haakh ' and vegetables in our personalized kitchen gardens. You cannot classify haakh and the other vegetables in the same category.It holds a special place in the hearts of Kashmiri people.At the end of the day,we just need our haakh and batté (rice).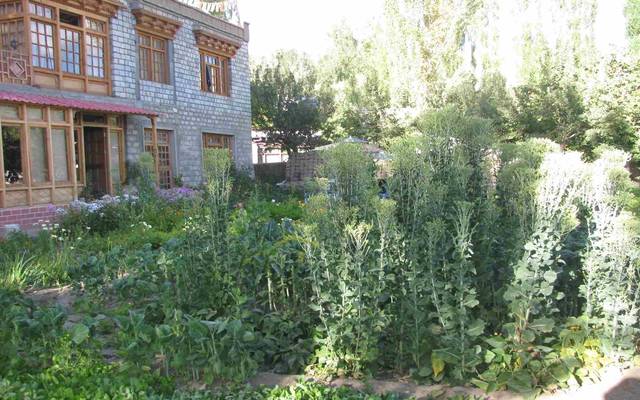 5. I miss the variety of fruits that are found in Kashmir.We have so many varieties of apples alone.And I miss how the fruit vendor advertises his stall, almost singing a song, in an attempt to grab the attention of passers by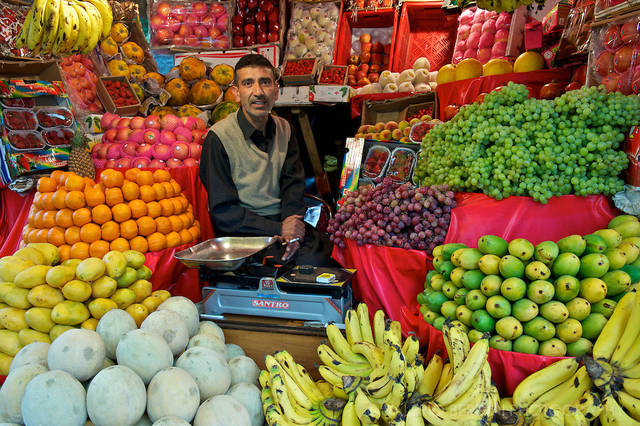 6. I miss the wide roads and I miss how we don't have massive traffic jams in Kashmir. Driving on the Foreshore road is my personal favorite. It almost gives you a feeling of flying in mid air.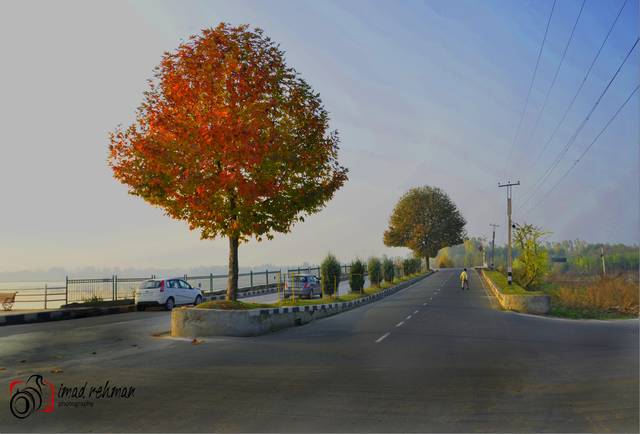 7. I miss the stalls of yellow halwa,the vegetable munchies, specially the lotus stem ones (Nadur monj) and the magnificent parathas the vendors toss out of a huge deep set pan, outside the famous shrines.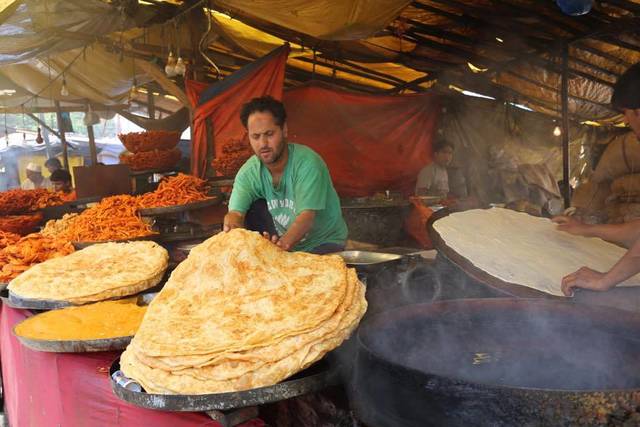 8. I miss the smell of the tujj (Barbecued chunks of meat) and its rich taste and texture.The Khayam Chowk is famous for the pieces of heaven they sell , which comes with naan and a platter of chutneys.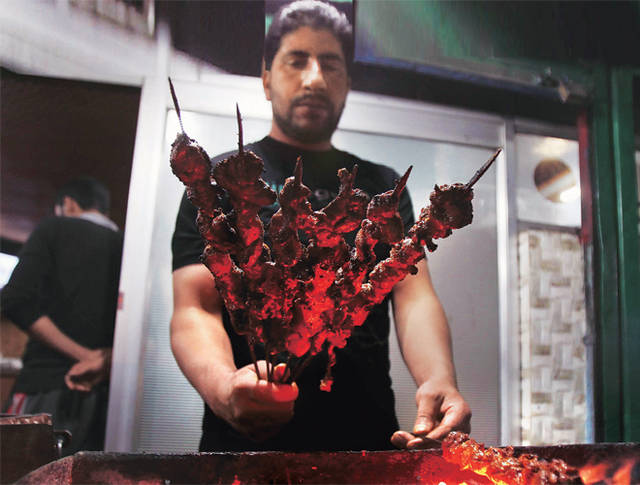 9. I miss the local buses on the roads,chanting the names of places like songs.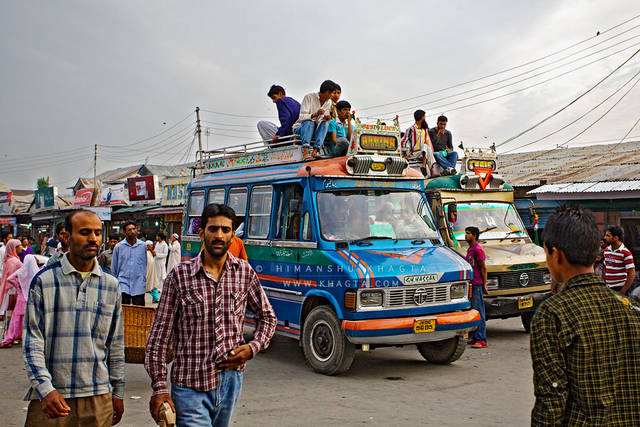 10. I miss the "Pherans'.No matter how uncool we as teenagers thought they were, I love how as adults we cherish them. The Kangri which are earthen pots filled with burning coal to keep us warm and the puddle of fog that issues from my mouth during chilly winters. I miss the Samavar chai and the flavors of the smoked grains of the 'Nun chai' tea leaves.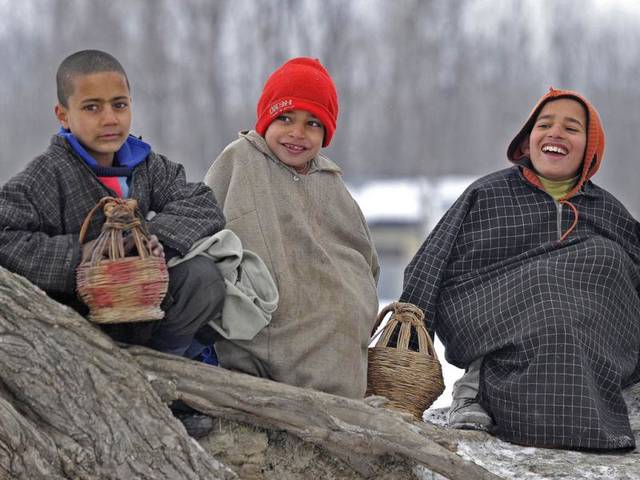 11. I miss the Wazwan, the royal cuisine which is a very meaty affair.
Oh I miss it ! I miss eating with friends and family on huge copperplates.I miss the red and the white meatballs (Ristas and Gushtabas) the lamb chops,the ribs,the lamb shanks,the huge mound of fluffy cheese cooked in tomato sauce. Let's not talk about Wazwan. I miss it so much it makes me cry. We Kashmiris have a hard time appreciating any cuisine other than our royal Wazwan.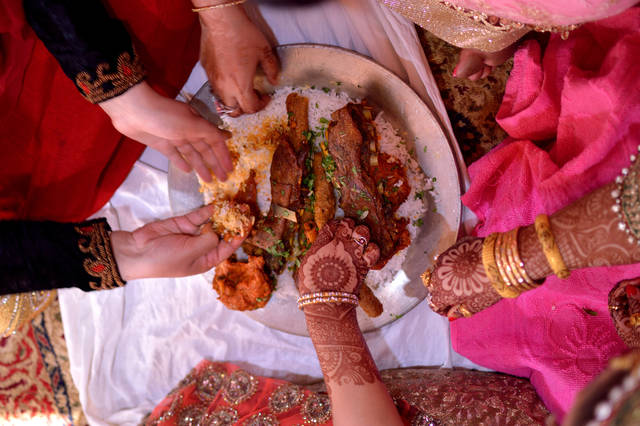 12. I miss the bright yellow Shikaras with colorful interiors against the blue sky and the wavering waters of the beautiful Dal. I love how when tourists come, they are all praises for Kashmir.I love that look of awe and admiration on their faces. And I love to take pride in having been born in this paradise.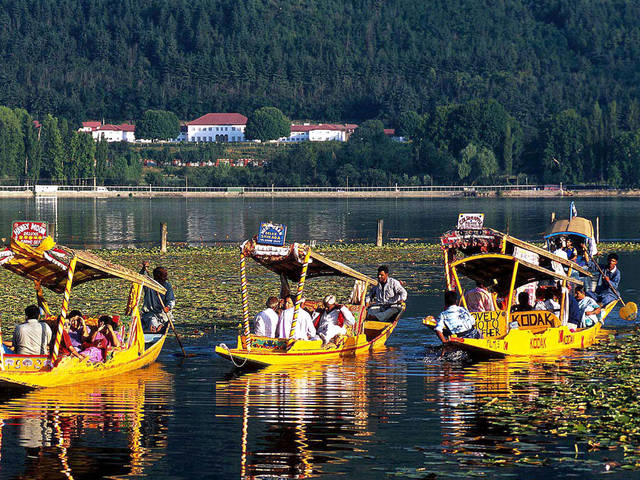 13.  I miss Kashmiri weddings. I miss how suddenly on weddings everyone is your aunt, and everyone raised you up (Mai ma zaanakh? Be chasai 'pof') I miss how they plant sloppy kisses on your face.  Some of them just make babbling sounds with their mouths while their lips and the surrounding air do a popping dance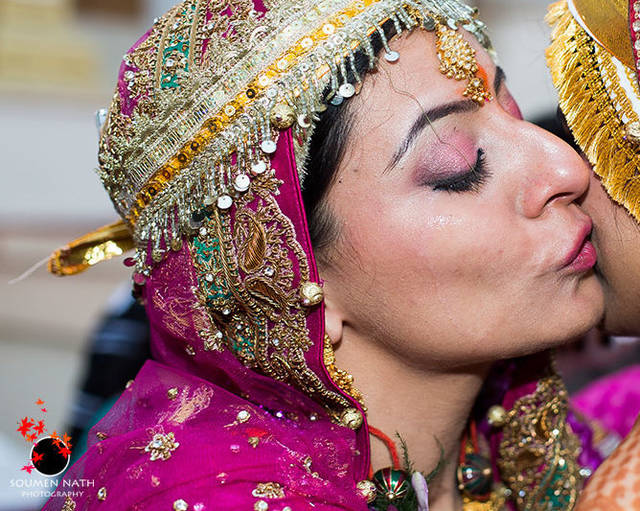 14.   I miss how Kashmiri women do a traditional dance on the weddings called 'Rouf' which is less of a dance and more of a brigade of women moving to and fro. I miss how they make a signature sound 'enh' after every para of a song which becomes the obvious chorus of every next song, without second thought. Some women sing parodies.They happily make fun of each other,include the mother, the father, the aunts and uncles of the bride in the songs effortlessly, making them blush.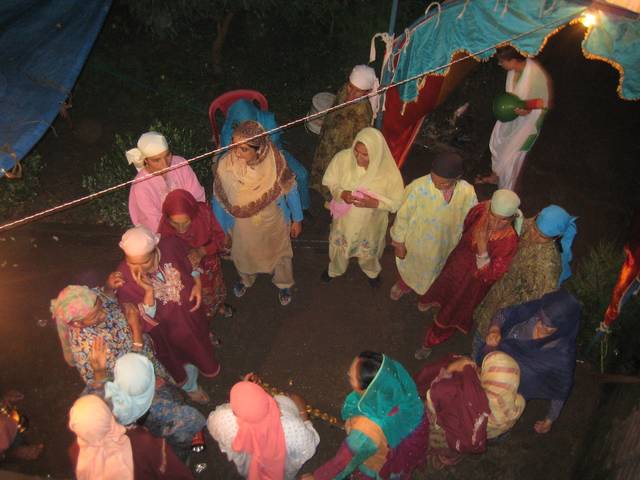 There certainly cannot be one thing you miss about Kashmir.
I miss every little detail of Kashmir.
The place, the people, our generosity, our hospitality.
You can take a Kashmiri out of Kashmir but you can never take Kashmir out of a Kashmiri.
Once you've lived in Kashmir, it does not send you back home alone.
You take a part of it with yourself.
And there's a constant longing you feel for this piece of land after you've left it.
They don't call it 'paradise' for nothing.
By Ain Wani