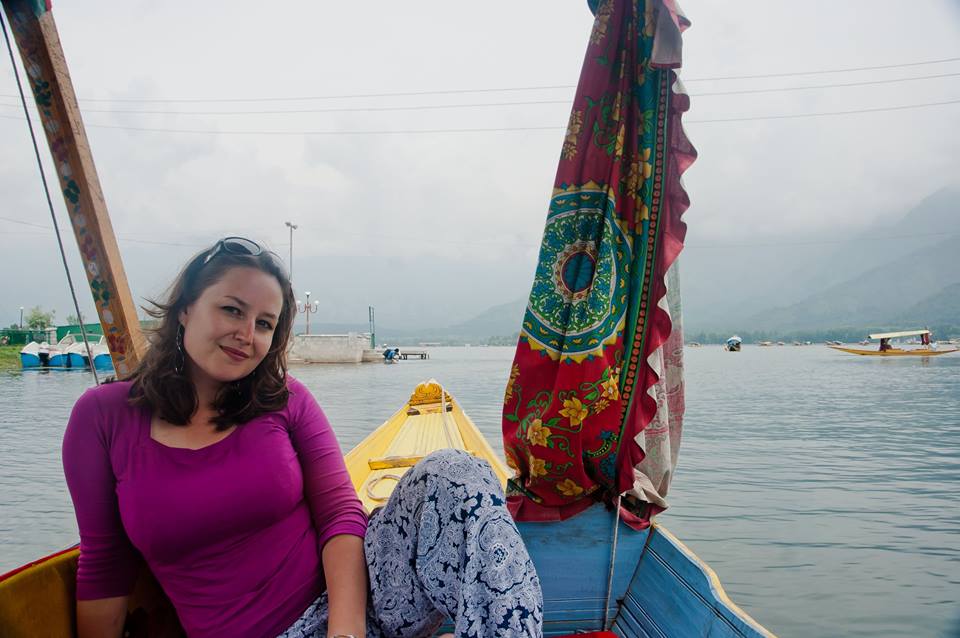 Dear Kashmir,
I came to know about you when I was in Goa. So I made a plan with a friend to visit Kashmir, but my friend changed her mind after hearing about situation in Kashmir. I was disappointed and the thought of travelling alone and that too to Kashmir almost changed my mind and I was about to cancel the trip. But something in me always wanted to be in Kashmir as it sounded like a place where I belong.
So finally I decided I will go to Kashmir no matter what. I decided I will go alone to Kashmir and I started to learn English as being a Russian I couldn't speak much English.
Finally I landed in Kashmir in August 2014. The first sight of it I was charmed. It looked beautiful, really beautiful. Coming from Goa to Kashmir was quite a change; you could feel peace in the air. The breeze felt awesome. It felt home me. I also travelled to Ladkah. I had a wonderful time there, until the massive floods came in.
I couldn't take to my family and had no contact back to Russia. I came to know later my family had been really worried and they had contacted the Russian police aswell to trace me and they even thought I might be dead in Kashmir.
But I must say during the floods, I lived with a Kashmiri family at their home, they treated me like one of their own. Never did I feel lost and alone even in the catastrophe. Now I feel I have two families one in Russia and one in Kashmir.
After going back to Russia, Kashmir was always where I wanted to be, I thought my family won't let me go back to Kashmir, as I really wanted to go back again. But they were supportive and I want back in July 2015. This time I visited old city, Mughal gardens, Pahalgam, Sonamarg, Manasbal lake. I also celebrated Eid al-Fitr festival first time . I even made good friends with Kashmiris Amir and Rahil, and Phillip (tourist who also stayed with us in the houseboat). The two Kashmiri friends are very dear to me, and are really nice people. As I can say now all Kashmiris are really nice people, with good heart and they are really hospitable.
I have travelled a lot, but never found people who are so hospitable. Kashmir is the only place where I felt a woman can feel completely safe to travel.
Even while writing this I feel like going back to Kashmir. I wish to go back one day again, sit alone on the banks of Dal Lake watch those amazing people in pherans on those Shikaras.
Thank you Kashmir for giving me best time of my life. I would recommend everyone to travel to Kashmir, even if you are a solo woman and even a old man. It's a place for everyone.
I will also thank Gyawun for giving me this opportunity to pen down what I feel for Kashmir as watching what people are saying on Gyawun I couldn't hold myself not to tell my story of Kashmir.. Gyawun is just amazing it makes you feel that you should pack your bags and travel to Kashmir. Kudos.
I will see you soon again Kashmir.
Anastasia