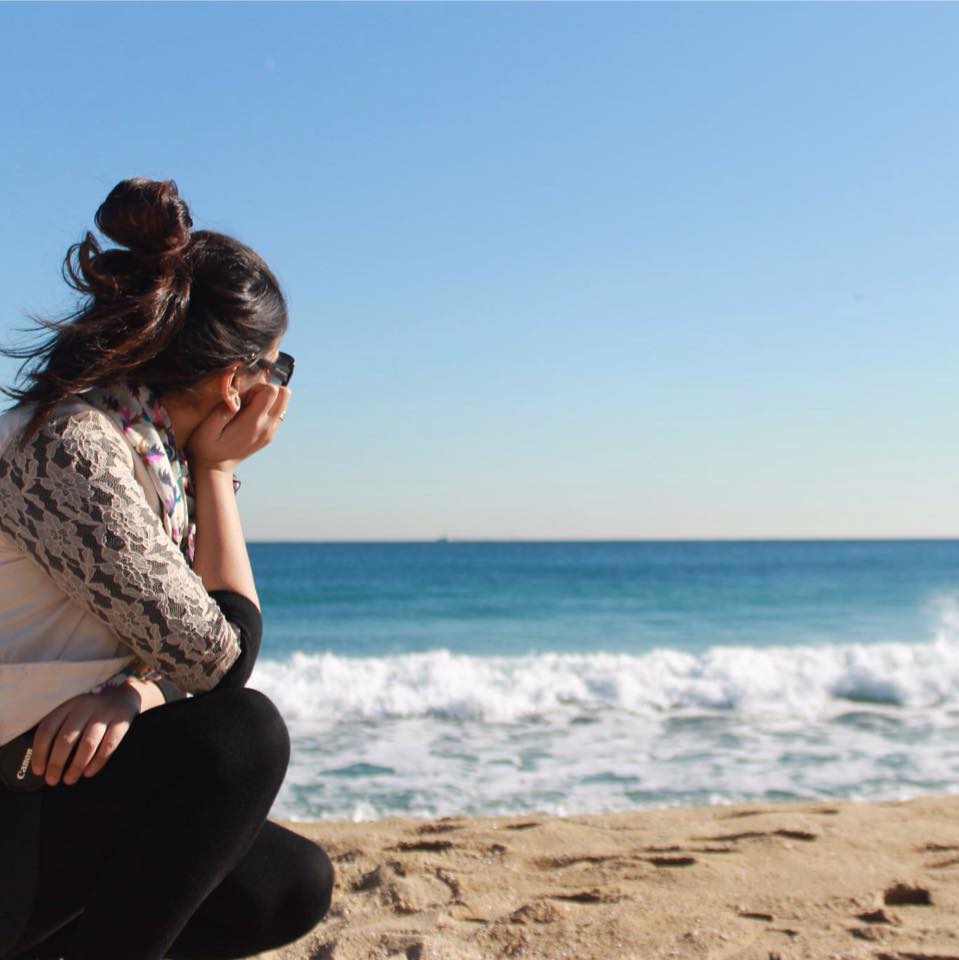 Listening to the customers at my store and watching the people in the markets of Milan who would call any damn piece of fabric "a Pashmina" used to make me so mad that I used to pause for a second and say to myself that they are just victims of this globalization which surely has its pro and cons and one of them is using Pashmina as a synonym of scarves.
So this is what happened! One fine day ( actually I would say a blessed day) I was just sitting in Milan, lost in the thoughts of my Kashmir and Pashmina's  🙂 I was wondering that after may be 10 or 15 years seeing the current situation we might slowly lose our heritage as people might not even know what a real fine Pashmina is. This scared me! I thought something has to be done and if it's not now it would be never then. And with that came up a new concept in me and I named it "ilovepashmina". The name of it came due to my eternal love for Pashmina's.
And guess where it started? It all started from instagram. Yes right instagram where we generally post our food and selfies. I saw that on instagram there were many pages on clothes, bags, shoes, cars you name it and it had a page but there was no page which was just dedicated for our Pashmina's.
So all geared up I made a page on insta, posting all the pictures I had of Pashmina's and bombarding the hastags like #milan # Milano #acmilan with pictures of Pashminas 🙂  Day went off like this.
But the surprise came next morning when I got up and checked my phone. People were actually liking it, I was being followed and that too by people who were important in the industry. My phone was just buzzing and enquiries were being left each minute. I was jubilant 🙂
Initially I was just posting pictures of Pashmina's which developed curiosity about Pashminas and people were interested and excited to know the art and the work of artisans behind them.
And the good news came in when I was contacted by Vogue Italia to talk about Pashmina's and to bring up the concept of Pashmina's in one of the mega events in Milan which was attended by important faces of Italian fashion and TV/cinema.
From here it all started and I did many workshops where I used to educate people about Pashmina's and the varieties of it. People used to be intrigued by the hard work behind the Pashminas and surprised by the fact that Pashmina is not just a shawl or 2$ or 5$ stoles which they saw on the streets in Milan but actually a fabric  which involves quite a lot of hard work.
Many of the attendees were so much inspired by my work and the knowledge of real Pashminas that even though the Indian consulate told them that Kashmir is a dangerous place they were so excited to visit Kashmir and to see how these stoles are made, that they ended up travelling to Kashmir! MashAllah.
Presently my page is being followed by many famous faces from Italy and Spain and ilovepashmina is a brand in Italy. Last September my collection under Ilovepashmina was launched by Carla Gozzi, a television host , blogger and Italian writer at one of the prestigious fashion events in Milan.
Even though I am sitting miles away in Milan! I feel being Kashmiri it is our duty to preserve our prestige and I think Pashmina is one of that. I realize that we as Kashmiris should help to bring up our artisans, pay them more and give them the right wage for the beautiful work they do. They really deserve to be appreciated. It is due to them we earn thousands of rupees by selling Pashmina's and I am sure if they are not happy and we pay them low wages their hence forth generations won't be passionate about it for the obvious reasons and we might lose our heritage.
My next project is launching a Capscule collection which involves bringing up the artisans from Kashmir to Milan and help them showcase their work in the fashion weeks and events. InshaAllah.
I will end this article by thanking Gyawun and leave you all with this quote which I love.
Start by doing what's necessary; then do what's possible; and suddenly you are doing the impossible.
Thanks
Shabila Hamid
Follow Ilovepashmina here  https://www.instagram.com/ilovepashmina/