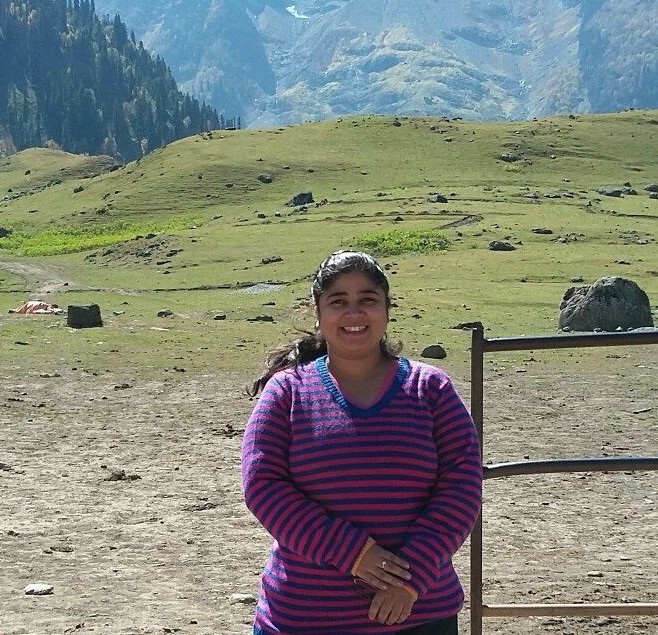 When I look back to 2015 and recollect all the precious moments, one of them is definitely 'my second trip to Kashmir'.
I visited Kashmir second time in October 2015 with my family. It was a sudden plan. Like any other tourist it was just a holiday or a break from a hectic life but the love and warmth of people of Kashmir that my family and I experienced was simply phenomenal.
During my first visit to Kashmir in June 2014, I couldn't explore tourist places like Pahalgam or Gulmarg but we (my family and I) were fortunate to get to interact with local people and we thoroughly enjoyed this experience in 2014 too!
This time (Oct 2015 visit), people whom we met in 2014 remembered us very well and welcomed us with more affection and care.
My first emotional connect with Kashmir was when we got the tyre of our vehicle punctured on the way back to Srinagar from Pahalgam and the local villagers (don't know the name of village) welcomed us and showed their kitchen garden and apple garden and requested us to have dinner with them at their place. They also gave so many vegetables and apples!
My second and strong emotional connect was on the 4th day of our visit when we were coming back to Srinagar from Sonemarg. Again the tyre of the vehicle got punctured and at that time there was no light at the place where we got stuck! It was getting cooler and darker. Suddenly, a man in white kurta pajama came to us and offered us the biggest help. He brought us his car so that we could sit in it and protect from low temperature and can feel safer. He also assured us that if our vehicle couldn't get repaired he would drove us back to Srinagar regardless how late it would be for him! Fortunately, the help from our hotel reached within 2 hours and we went back to Srinagar. Without his help, spending 2 hours would have been difficult for us in an unknown place. He introduced himself as Mr. Rasool Bhai, Deputy Sarpanch of Ganderbal village, district Kangan. He gave us a call when we came back to Delhi and assured that we came back safely. He is still in touch with us. Not only Rasool uncle but also a shopkeeper of beautiful Kashmiri handicrafts at Legal Chowk, shopkeeper of Modern Sweets, manager of our old hotel Pamposh or a friend which I made in my 1st trip, manager (Sarvat Bhaiya) of our hotel this time who considered me as his younger sister and promised me that he would offer a namaz for me, and each and every person with whom we got to interact are truly the gems of Kashmir.
It is correctly said that a person is beautiful when he/she has a beautiful heart. Kashmir is no doubt very beautiful but its heart is its people who are so loving and caring.
I have visited many places in India. Each and every place has its own distinct beauty but Kashmir is one of a kind. I never experienced so much of love and warmth from any other city!
Be it scenic beauty or people of Kashmir, Kashmir is resplendent and one of the safest city.
Kashmir, I miss you!
Hope to see you sometime soon again!
Jyoti Bhardwaj.