Ingredients:
Lal Mirchi Powder 1 kg
Chopped Shallot Wild Onion( Pa'raan in Kashmiri)
Species mixed ( Badi illachi, aBdyaan, Cloves etc all chopped)
Oil
Garlic 1.5 kg It depends on u how much want to make.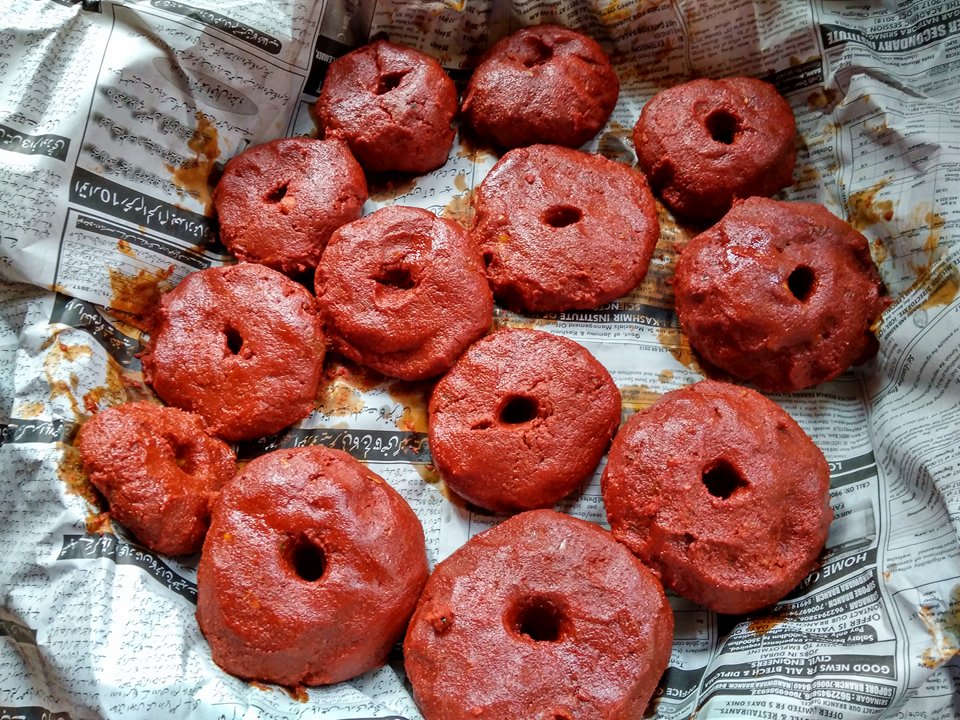 Preparation:
First clean the garlic and dry for a day. Next day chop garlic to make a paste and add mixed species, lal mirchi , Shallot (pa'raan) and oil to make a smooth dough in a bowl. Cover with lid. Leave it for 2 or 3 days. After 3 days make small balls of dough like in the picture and dont forget to make hole in it. It passes air through it. Leave in on a plate or big tokri for dry.. Wait for when it will completely dry.
Tip: When you make small balls of it take small amount of oil in your hand so that it doesn't stick to your hand
By Nageena Yousuf Şàmà Şhãh