My name is Bela Desai. I am from Mumbai.
It was 10th June 2016 and my birthday. I gifted it to me…from me…an air ticket from Mumbai to Srinagar in coming December. I decided to travel all alone. Though I have two members in my family who belong to army background and it was against my family's wish that I visited Kashmir alone as Kashmir was going through worst period of unrest at that time, but I still went.
My flight took off at 10 pm from Mumbai on 2nd December 2016 and it landed at Delhi airport at 12:40 am. My Srinagar flight was scheduled at 12pm on 3rd December. The entire night flew away in enthusiasm and in dreams of landing next day in my dreamland, Kashmir. We landed at Sheikh ul Alam Airport at around 1:30 pm and finally I reached the place I always wanted to visit.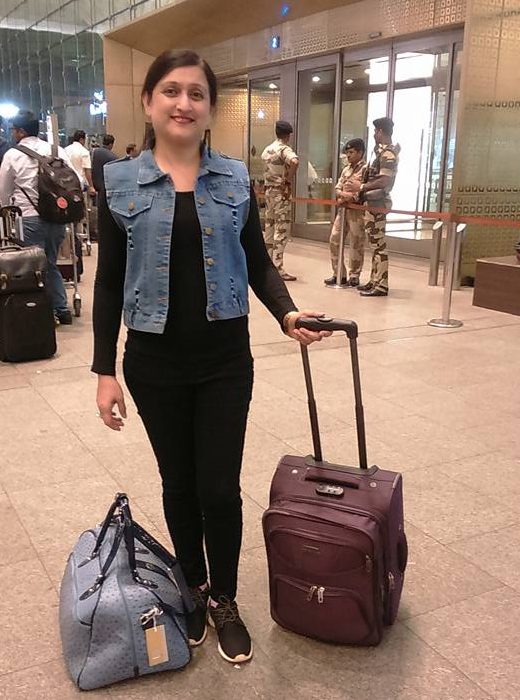 I had already booked my Kashmir plan through Kashmiri locals. There was a car ready with a driver and my journey from Srinagar airport to Dal Lake was with chit chat and exchange of good wishes. I reached Dal Lake Ghat 17 where my booking was in a House boat "Merry Dawn". I was the only tourist, not only in my houseboat but also in other houseboats around. I guess I was the only tourist in entire Dal Lake at that time. But it didn't hinder me. I was quite excited to roam around in Srinagar and so within a short time, I freshened up, changed my dress and reached via shikara to my car waiting for me at Ghat 17.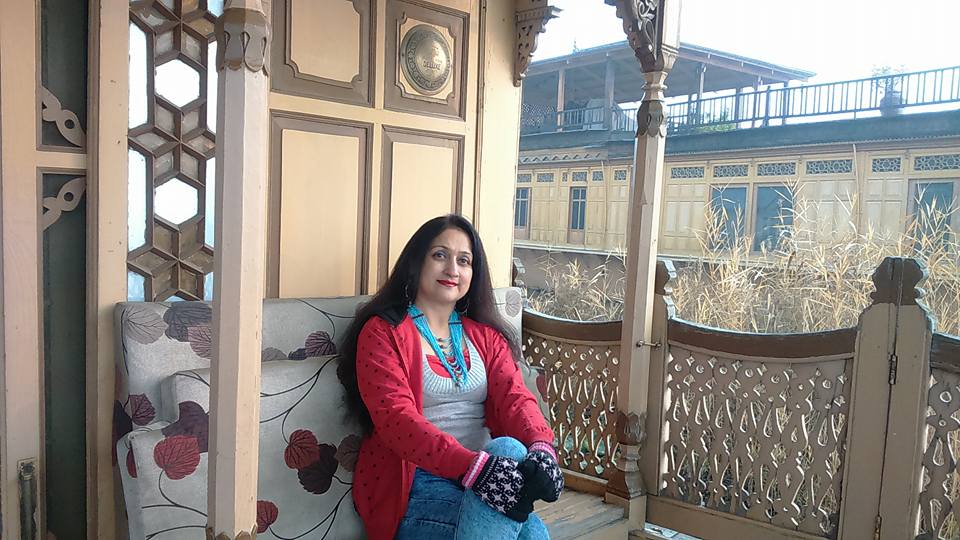 I am very fond of Chinar trees and so I first went to Pari Mahal and Cheshmashi, and then to Nishat Bagh. I clicked my pics under the Chinar tree. It was my dream evening watching the sunset on banks of the Dal Lake. A divine, deep feeling of belonging to Kashmiri land rose within me with the setting sun. The colour of the sky, my feelings and emotions within were chasing each other and they came to a point where they overlapped each other. I strongly felt I belonged to this land.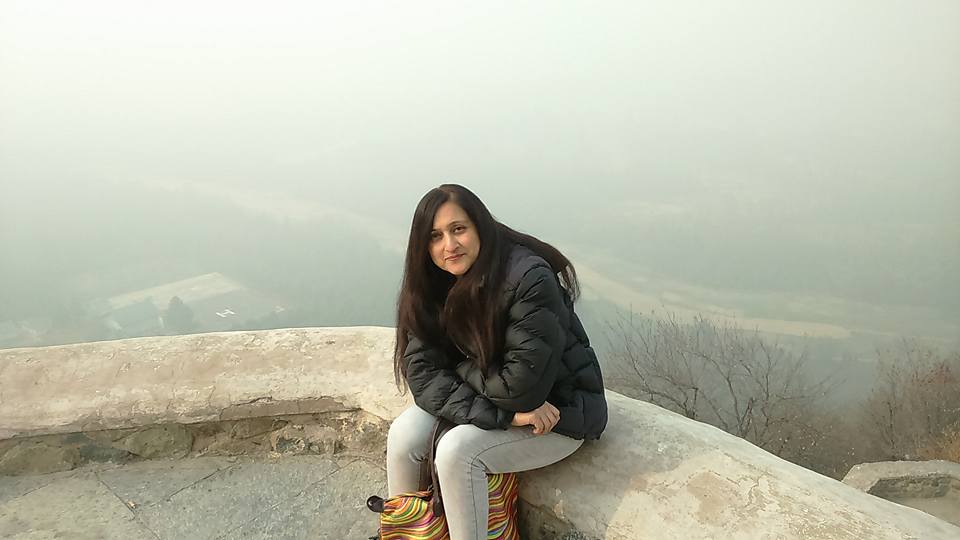 After getting dropped at Ghat 17 again I went to my house boat, "Merry Dawn", where Peerzada uncle was there to welcome me with a smiling face. I was served very tasty vegetarian food: two sabji, dal, roti and rice. Even though we had frequent power cuts, the night went peacefully with no fear at all. I felt so safe.
The next day I went to Pahalgam and stayed there for two nights. These two days were deal days in Kashmir, that is, no strike or curfew on these days. I stayed in a beautiful hut which had a perfect view. I walked around alone in Pahalgam where I met Showkat who was preparing for UPSC exam. We had a healthy discussion on Kashmir issue. On the 2nd day in Pahalgam, I went to the house of a pony-wala (horse-rider) and had namkeen and chai. The family was very warm and welcoming and were very happy to host me.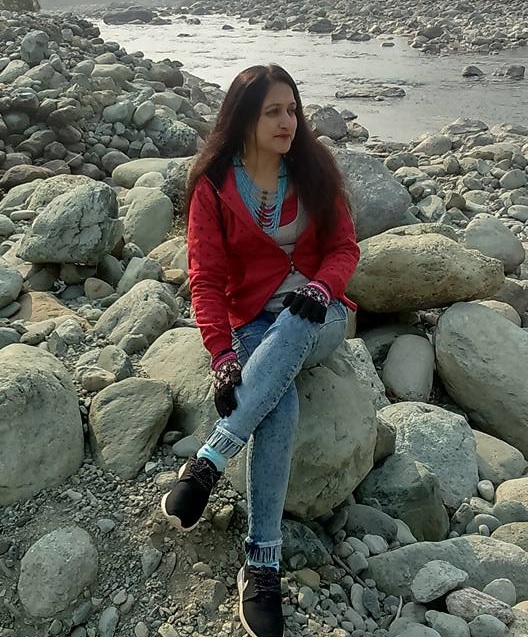 After two nights, I went to Gulmarg on 5th December. Their was no deal on that day, but a complete shutdown had been called by Hurriyat. We had started early from Pahalgam and reached Gulmarg by 8 am. I didn't face any issue in traveling though. In Gulmarg, I took a Gondola ride. The hut I stayed in Gulmarg neither had any tourists nor the neighboring huts. It was just me and two attendants, and still somehow it felt safe to me.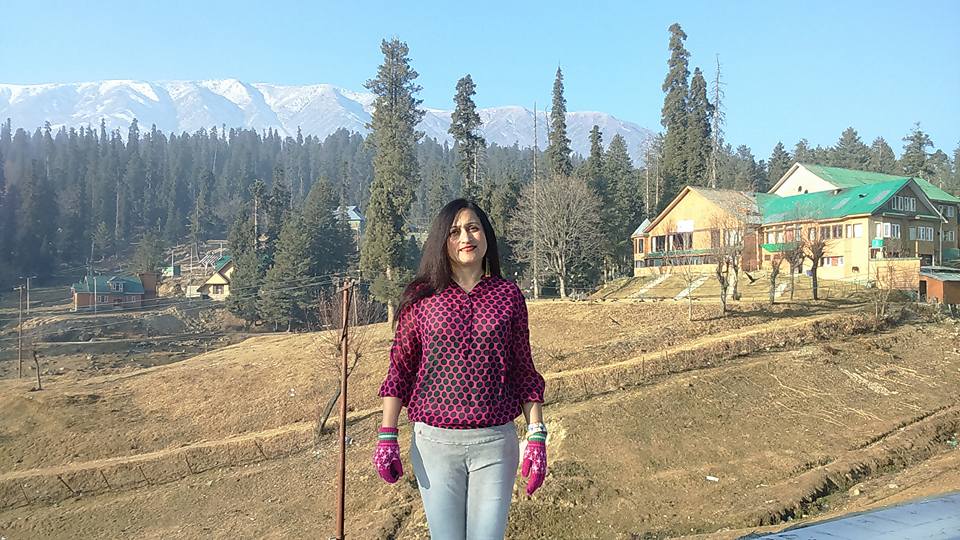 Next day outside my hut, I met few people. One of them, Khurseedji, asked me where I am from and what I do. I said I work in Idea Cellular and he said he also worked in Birla Sun Life Insurance. We had a good chat as we had similar work backgrounds. Next day, I received a call from Khursheedji early morning that he is leaving for Jammu and though he won't be there, he would like me to visit his restaurant in Tangmarg for breakfast or atleast a cup of Kehwa. So on my way back, I went to his restaurant and the restaurant attendee gifted me a Kashmiri shawl on behalf of Khursheedji. It was quite a touching gesture for me. It is very hard to find people like that who show kindness without any expectations. I guess you can call it a Kashmiri gesture.
Also in Tangmarg, I had to buy few things, but the shops were closed as it was a strike day. But to my surprise, one of the shopkeepers opened his shop for me. Even though I just bought only a small ring from his shop, he offered me a cup of Kehwa too. I felt that was a very nice gesture from his side, as in India you find people who offer things to prospective customers but hardly anything they would offer if you are not a prospective customer.
By that evening I was in Srinagar again. I had a Shikara ride and also drove my Shikara for a while. It was a beautiful evening again at the houseboat.
Next day, I had my return flight, but I came to know at the airport that all flights had been cancelled due to bad weather and my rescheduled flight was after 4 days on 13th December. I didn't know what to do now, and so then I called the local Idea Cellular Manager and he said, I should reach the CCD in Sonawar, Srinagar and have coffee till he picks me up. But unfortunately, it wasn't a deal day and so the CCD was closed. So I was stranded on the gate of CCD with two bags. A Kashmiri woman saw me and walked upto me, and asked me what happened. Though initially she had thought I was a Kashmiri myself and was running away from my home as she saw me with two bags, I told her I am a tourist and she shouldn't worry as I was waiting for someone to pick me up. Then a Kashmiri sardarji to whom I said, Sasriyakalji, he asked me what happened. He offered to wait till someone comes to pick me up and if someone doesn't come, he said, I can come to his home and stay as his sister. I said someone is going to pick me up and so he need not worry. In the meantime, Junaid also called, to ask if I had reached Mumbai. I told him about the flight cancellation and me being at the CCD. He said that I should go to Akbar hotel just across the road and he would arrange my stay there. But the Idea Cellular manager came and he had already organised a stay for me at Hotel Regal Palace in Regal Chowk.
Hotel Regal Palace had 6 storeys and each floor had 10 rooms but I was the only tourist in the hotel. Even in that case, somehow, I didn't feel afraid. 50% reason of feeling safe and secure, I can say, was due to my braveness and 50% due to the people of Kashmir. For the next two days I visited Lal Chowk and Maulana Azad Road. Luckily, these were deals days and shops were open.
I spent my last two days in Shivpora with a Kashmiri family: Farooq Bhai, his wife and children. The children called me "masi" instead of "aunty" The woman of the house let me use her kitchen and I made vegetarian food for them. The experience with the family is something that I will never forget. Now I am back in Mumbai, but I still talk to the family almost twice a day either through phone or Skype.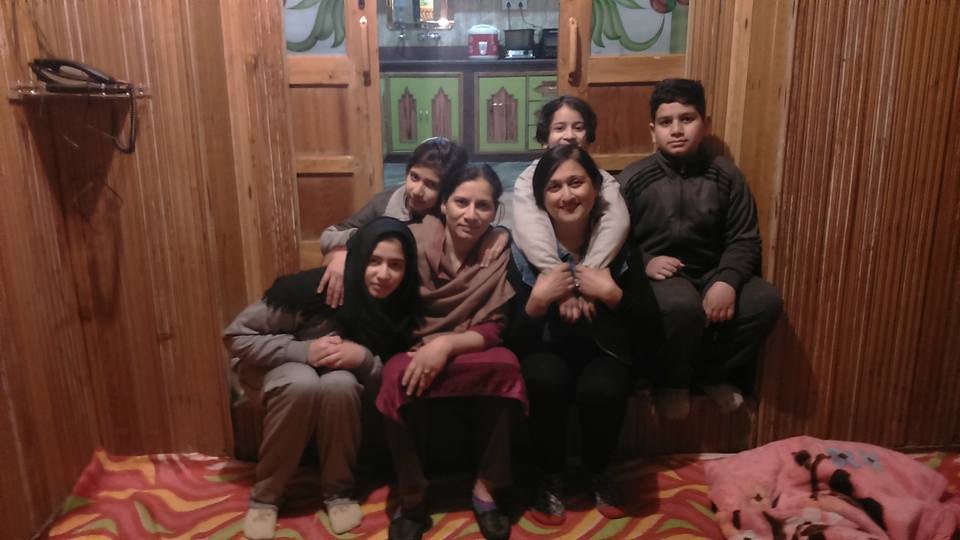 People ask me why I didn't go to Uttarakhand or Himachal for holiday and chose Kashmir, especially, during the unrest period. I say that I have a strong connect with Kashmir which is hard to articulate in words.
Finally, I have decided I want to be in Kashmir. I will try to get transferred to Kashmir on basis of my telecom experience but if Idea or Jio don't let me work in Kashmir, I might start some small business there.
The trip to Kashmir has changed my life and these 11 days have gifted me fearless and more confident life. I have found a purpose which is to spend the rest of my life spreading love.
People across Kashmir are full of love and good human values. They respect women. They take care of tourists. I got an opportunity to stay with a Kashmiri family for the last two days of my trip and those two days of my stay became a life-time relation. I would recommend people across the globe to visit "paradise on earth". Dal Lake house boat, Chinar tree, Pahalgam Hut and Valley and river, Gulmarg Hut and hilly snowy mountains, Kahwa, Namkeen chai and Kashmiri roti, Rajma chawal and over and above people with beautiful heart.
I love Kashmir and my ultimate wish is to have my last breath under the Chinar tree