Tell us about yourself
I am Asfiya Bashir Khan, born and brought up in Kashmir. I did my schooling from Presentation Convent School and later went to Delhi to pursue my further studies. I have done Bachelors in Multimedia from Apeejay Institute of Design.
Tell us about your venture Ibn Battuta?
Ibn Battuta was a Moroccan traveler who would collect exquisite items from different parts of the world.
Our store works on similar lines of traveling different parts to collect items which are different and unique. All the products are handpicked and we make sure to maintain a qualitative and aesthetic standard.
We started in March 2016. The idea was to start something unconventional and different in Kashmir. Whenever I would visit Delhi or Bombay, the markets there have stores that offer a mix of traditional and contemporary styles. This always fascinated me. I wanted to do something on those lines as I felt that there was a huge void for such things in Kashmir.
After my graduation, I worked in Kashmir University and left the job after two years as I wanted to do something independent and something I felt passionate about.
The idea of a modern and chic lifestyle store was always there in my mind and after I left my job, I worked on the idea and it started to take the shape of what you see now as Ibn Battuta.
My husband and sister really supported and helped me in the process of creating IB.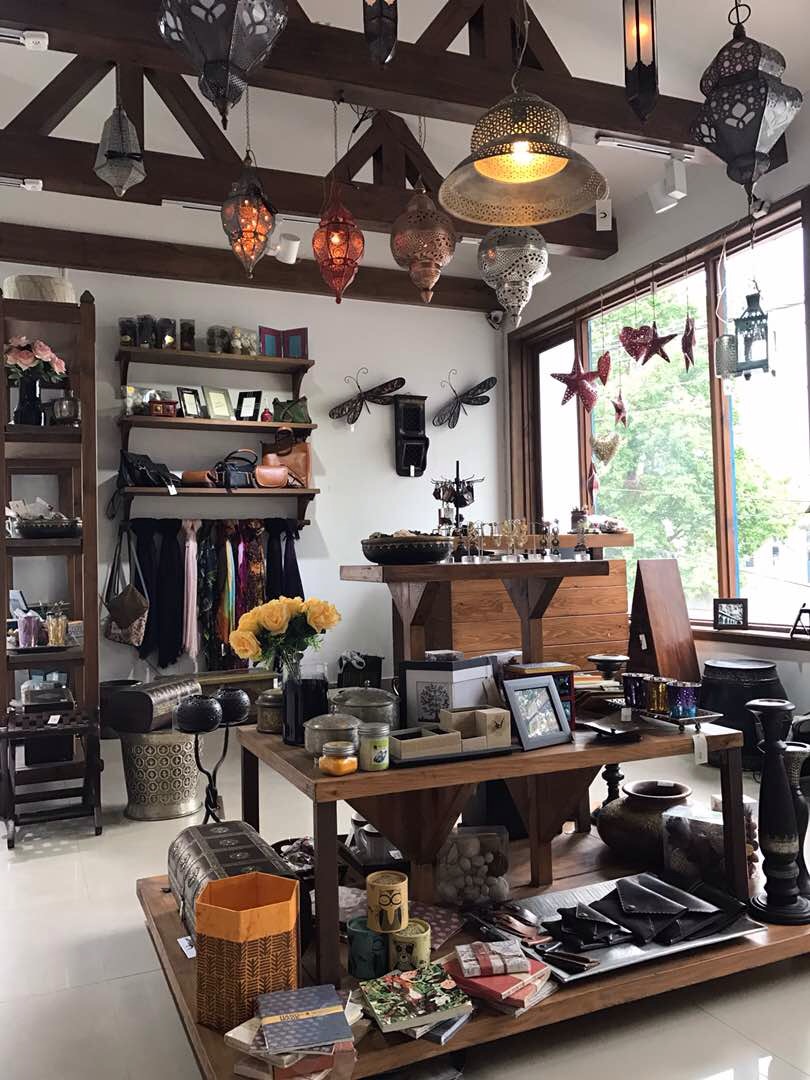 Tell us about the products at your shop
Ibn Battuta is a lifestyle showroom where we have products that enhance the beauty of your home.
We have products ranging from leather accessories to wooden decor, from brass finery to handmade paper products. We have introduced Moroccan lamp shades, glassware, and clocks. We have also kept a collection of readymade ladies kurtas and artificial jewelry so as to cater to a wider clientele.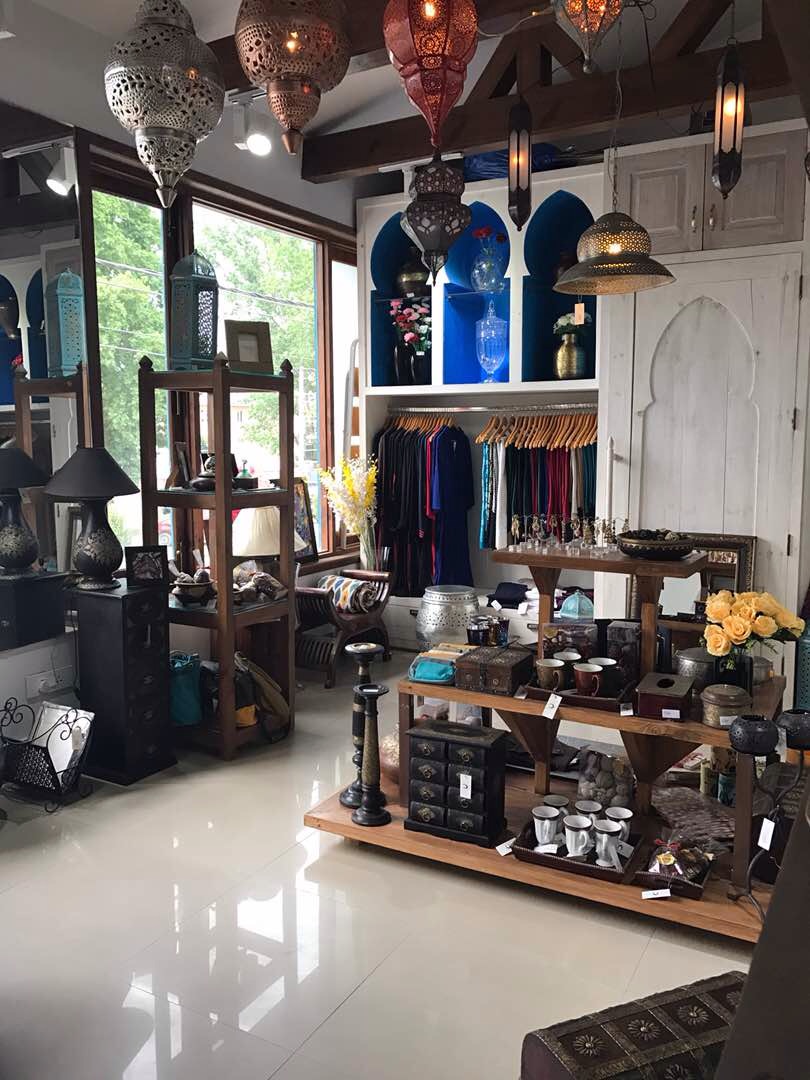 Your shop definitely has a different aura and feel good factor. How do you do that?
The theme of the store is very Moroccan, from its name to the interiors, to the products available. All have a Moroccan feel to it. The interiors have been done in such a manner that it looks visually appealing.
Being a mother how do you balance your work and home life?
I am a mother of a three-year-old son. Of course, it gets difficult to balance between the two but I manage with the help and support of my family. They have supported me throughout.
What has been your biggest challenge you have faced so far since you started Ibn Battuta?
Right after two months of starting Ibn Battuta in March 2016, there was turmoil in the valley and the whole place was shut down for almost 6 months. So, yes, it is a big challenge for us to survive inspite of the turmoil and uncertainty but we have to be patient for things to work out here.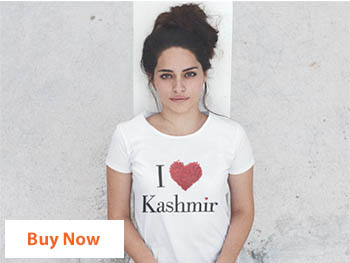 Buy I love Kashmir Tshirt here
In the coming years, what would you like to achieve with your business?
At present we are concentrating more on procuring stock from different parts of India but slowly we want to add more Kashmir-based products that are made locally. This step will take some time as we need to identify artisans, come up with designs which are not only inspired from Kashmiri crafts but also match the theme and feel of the store.
If you could give one piece of advice to someone thinking about starting a business, what would it be?
To setup a business, especially in Kashmir, has many challenges. People are often scared to start something which is completely new and unique. So I would advise being brave enough to be able to take the risk as people are accepting new and innovative ideas. The second and very important advice would be to have patience to be able to cope with the uncertainty prevailing in Kashmir.
Location Radio Colony, Rajbagh
Follow Ibn Batuta on Facebook here