Gyawun talks to Dr. Samina Raja, who is a professor at the University at Buffalo. Raja is a recipient of Western New York's 40 Under Forty Award given for professional success and commitment to the community, and the 2014 Dale Scholar Prize for excellence in urban and regional planning scholarship. Her research has been published in leading planning and health journals. She is also a 2nd degree black belt in Taekwondo
Tell us about yourself
I was born in and raised in Srinagar, Kashmir. My mother was a public school teacher and father a civil servant. My parents believed in raising independent-minded and strong daughters. I grew up surrounded by books and by the gorgeous mountains and woods of Kashmir. I had a pretty adventurous childhood, climbing mountains, traipsing through woods, playing (and occasionally getting into skirmishes) on the streets. I also had the privilege of participating in sports, including judo, gymnastics, and skating. I represented J&K in the national judo championship (I lost the national championship; failure is a wonderful teacher). I am now a 2nd degree black belt in Taekwondo, and am getting ready to test for my third degree black belt.
Professionally speaking, I am trained as a civil engineer and an urban planner. I earned my engineering degree from Jamia Millia Islamia (where, incidentally, I was the only female in my engineering cohort); my Master's degree in Housing Planning from the School of Planning and Architecture in New Delhi; and a doctorate in urban and regional planning from the University of Wisconsin-Madison in the USA.
Tell us about your work experience
I am a professor at the University at Buffalo, The State University of New York (SUNY-UB). At SUNY-UB I have a diverse set of responsibilities that including research, teaching, and civic service. I teach doctoral, Master's, and undergraduate students. One of the classes that I enjoy teaching the most is called a planning studio. During a studio, graduate students work on a real-world planning project in a team setting. In my most recent studio, students came from multiple disciplines, including planning, environmental engineering, and public health, and prepared a sanitation plan for a town in Kerala, India. Read about this class here
I also provide technical and consulting assistance to local government, national and international organizations. I have just completed a project on integrating food systems and urban planning for the United Nations Food and Agriculture Organization (UN FAO), and another project on the link between housing and human health for the UN World Health Organization (UN WHO) is currently being completed. I direct my own research laboratory, the Food Systems Planning and Healthy Communities Lab, where I have the privilege of leading an outstanding team of researchers.
Tell us about your research program
My research program focuses on understanding the role of planning and public policy in building sustainable, healthy, and just communities. Simply put, my research focuses on how we can create places that work for people with the fewest resources. My research unfolds in collaboration with other research groups within and outside SUNY-UB, as well as in partnership with community and planning organizations and local governments in the United States and globally. My research team provides technical assistance to community advocates, planners, and local governments on the use of policy and planning to create equitable food systems and healthy communities. My lab is engaged in several research projects at the moment. Some projects focus on the impact of planning of cities and communities on human health, while others are focused on the use of planning strategies to improve food access. Kashmiri readers are welcome to read about these research projects on my lab's website, and I would be glad to chat with anyone about these projects: Read here http://foodsystemsplanning.ap.buffalo.edu/.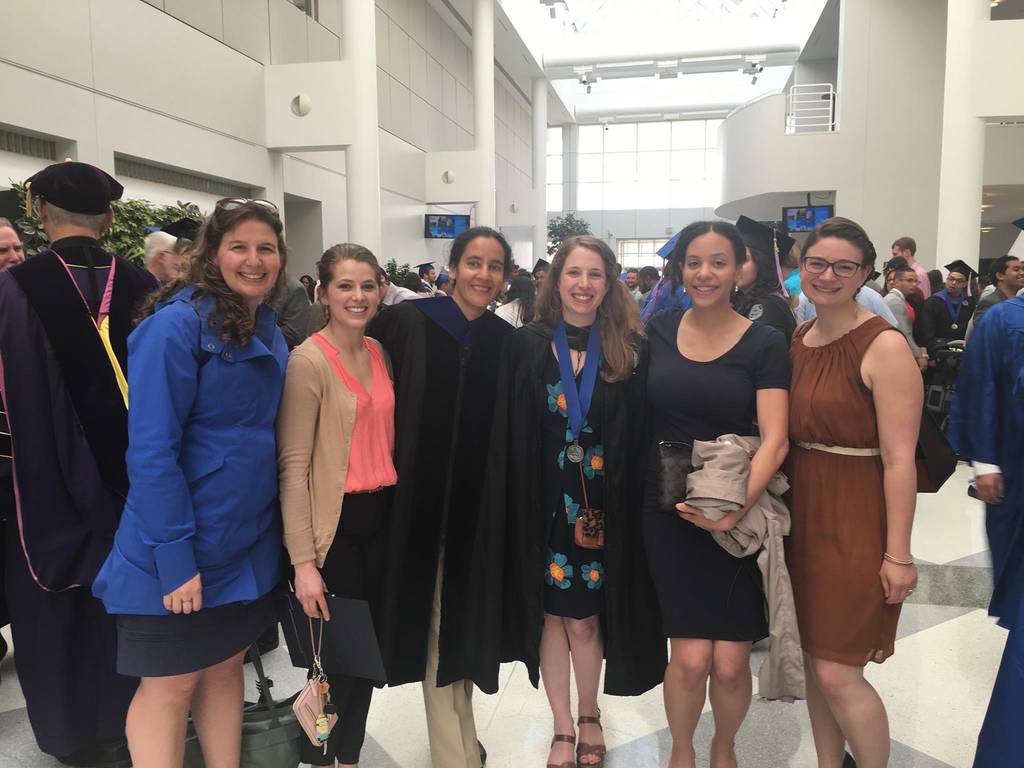 You are directing Growing Food Connections program, tell us about that
Growing Food Connections (GFC) is one of the signature research projects that I direct. The project, which is funded by a $4 million grant from the US federal government, is designed to building capacity of local governments in the United States to create more sustainable food systems. Project partners include The Ohio State University, American Farmland Trust, Cultivating Healthy Places, and the American Planning Association. Readers who are unfamiliar with the profession of planning may wonder why a civil engineer and a planner works in the area of food systems. In fact, you would not be alone. The idea that planning has a role to play in food systems is a relatively new idea in the planning field. Planners, who are charged with creating places that work for people, have long thought about amenities such as roads, houses, sewer infrastructure, etc., but have largely overlooked one need that all of us have: food. Working with my team at SUNY-UB, I am working to change how planning is practiced in the United States and globally so that the profession is more food and health-aware. I invite Gyawun readers to read about Growing Food Connections at growingfoodconnections.org.
You received Dale Scholar Prize for Excellence in Urban and Regional Planning, tell us about that
Receiving the William and June Dale Scholar Prize was a tremendous honor. The award is given annually to a scholar and a practitioner of planning by California Polytechnic University in recognition of outstanding scholarship and practice on a topic determined by their faculty. In 2014, I received the Dale Scholar Award for my scholarship in food systems planning. The award rightfully belongs to my collaborators and mentors without whom my work would not be possible, especially my faculty mentors at the University of Wisconsin-Madison, including my doctoral advisor, Dr Jack Huddleston, who trained me how to answer research questions well, and late Professor Jerome Kaufman, father of food systems planning, who made sure I was asking the right questions!
You have also received Western New York's 40 Under Forty Award, tell us about that?
In 2008, I received Western New York's 40 Under Forty Award which is given to individuals under the age of 40 for their professional success and commitment to community. Clearly I was not part of the selection committee but I am told that I received the award because of my work at the university and in the city of Buffalo where I have worked in partnership with wonderful civic organizations to rebuild the city's food system and advocate for food systems policy. In particular, I conduct community-based participatory action research (PAR) with a not-for-organization called the Massachusetts Avenue Project (MAP), which aims to empower the Buffalo's youth to be leaders in the local food system. Working with MAP for the last dozen years or so has been one of the most gratifying experiences of my career. Kashmiri readers can read about MAP's excellent work on their website at http://mass-ave.org/. Our partnership was recently awarded the 2016 Community-University Excellence Award given by the University at Buffalo.
Your research has been published in leading planning and health journals, tell us about those? 
As a scholar, it is imperative for me that my research inform broader audiences. To that end, I try to publish my work in both academic journals and non-academic venues. I have published more than 60 pieces of writing, including monographs, journal articles, policy briefs, and plans. It's tough to summarize them all here but let's just say that collectively my writings point to both the need for using planning to create more healthy and just communities, and outline strategies for how this might happen. Pieces that I am especially proud of include a monograph titled A Guide to Community and Regional Planning published by the American Planning Association in 2008, a widely cited article titled Beyond Food Deserts that documents racial disparities in the food environment in Buffalo, and most recently a piece titled Rustbelt Radicalism that describes how grassroots advocacy can help create local government policy for stronger food systems. Many of these writings are available on my faculty website, and I invite questions about these pieces: http://ap.buffalo.edu/People/faculty.host.html/content/shared/ap/students-faculty-alumni/faculty/Raja.detail.html
What do you think your biggest achievement has been?
I would have to say that my biggest achievement has been to 'compose a life' where my personal and professional life are dedicated to building capacity of those around me.
In my personal life, I have raised a daughter who has a sense of social justice and is both kind and tough. Her work focuses on global health equity, and she is a martial artist as well. She is a second degree black belt in Taekwondo, and a way better fighter than me (I have not won a match against her in the last 7 years). Most recently, she was the President of her college club team at Cornell University, where she led her team to a gold in the Eastern Collegiate Taekwondo Competition; she also represented the ECTC league in the US Open for Taekwondo.
In my professional life, I have had the privilege of mentoring and learning alongside students who have gone on and done some amazing work in the world. I have also had the absolute privilege of seeing my scholarship used to fight for planning that supports more equitable and good food systems. It's been a wild but good ride!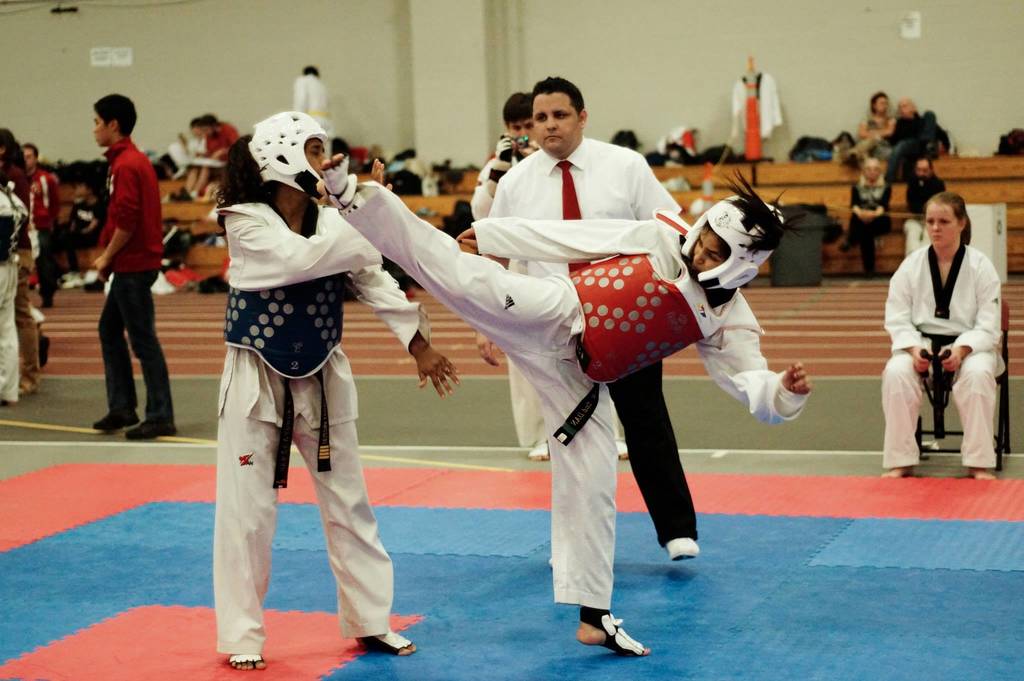 Are you doing any research on Kashmir?
Yes, I have recently begun to do some work in Kashmir. The work is in formative stages so I don't have many details. The University at Buffalo has established a Community of Global Health Equity (CGHE), and I am one of the faculty co-leads. As part of CGHE, I hope to conduct research on the linkages between land use planning, environmental quality, and human health in Kashmir. If students in Kashmir are interested in conducting research with me, I would be glad to have a conversation.
What is your vision for Kashmir?
I hope for a Kashmir where people can lead full, healthy, and just lives – lives where voices of those with fewest resources are heard and respected.
What do you think is scope of Kashmiri women on a global scale?
Kashmiri women are already among the most resilient in the world! Kashmiri women living in Kashmir are raising families and pursuing careers under circumstances that are extraordinarily difficult. Kashmiri women living outside of Kashmir are making their mark in their own way as scholars, physicians, artists, engineers, activists, film-makers, managers, public intellectuals, etc. Having said that I am certain that there are (one too many) Kashmiri women whose families and lives have been ripped apart by the conflict, and many who are simply unable to flourish because of their life circumstances. I hope those of us who have the resources to make a difference speak up on behalf of women whose lives are undermined by the conflict.
What advice do you want to give to any Kashmiri young woman or female child reading this article
To Kashmiri women, young and seasoned, keep speaking your mind. Consider doing so not just on your own individual behalf, but on behalf of a larger purpose that you care about. Although I am not typically one for quotes, I will share one that I am fond of. "Stand before the people you fear and speak your mind–even if your voice shakes. When you least expect it, someone may actually listen to what you have to say." Most importantly, know that you are not alone – there is a strong and outstanding network of Kashmir women, both inside and outside the valley, ready to support you. Reach out.
Please drop a message on Gyawun Facebook page if you want to get in touch with Dr Samina Raja