Gyawun talks to Phamb, a startup looking to bring Kashmiri pashmina into the global luxury market
Tell us about yourself
My name is Junaid Shahdhar. I am an MBA graduate from Kashmir University and have been in the family business since my undergraduate studies. This year, I founded Phamb. Phamb is a pashmina fashion house which designs, manufactures, distributes and retails all pashmina products. Phamb, Kashmiri for raw cotton or wool, hopes to equate pashmina products with high fashion. We at Phamb are committed to provide luxurious pashmina products in its purest and most authentic form, legacy that runs through hundreds of years for the people of Kashmir. We are working to take Kashmiri pashmina to the next level. In Kashmir, and perhaps in the subcontinent, we all know pashmina is quality material for shawls and wraps. But this isn't necessarily the thinking beyond our region. Team Phamb is essentially trying to change this. We have been able to effectively produce other clothing made of pashmina, which we will be launching in coming month or so, like men's suits, bedding and blankets and women's apparel. In upcoming year, Phamb is looking to launch at least two to three retail outlets in India and participate in 12-15 exhibitions worldwide. In fact, we will participate in our first exhibition this month, which will be held in Srinagar.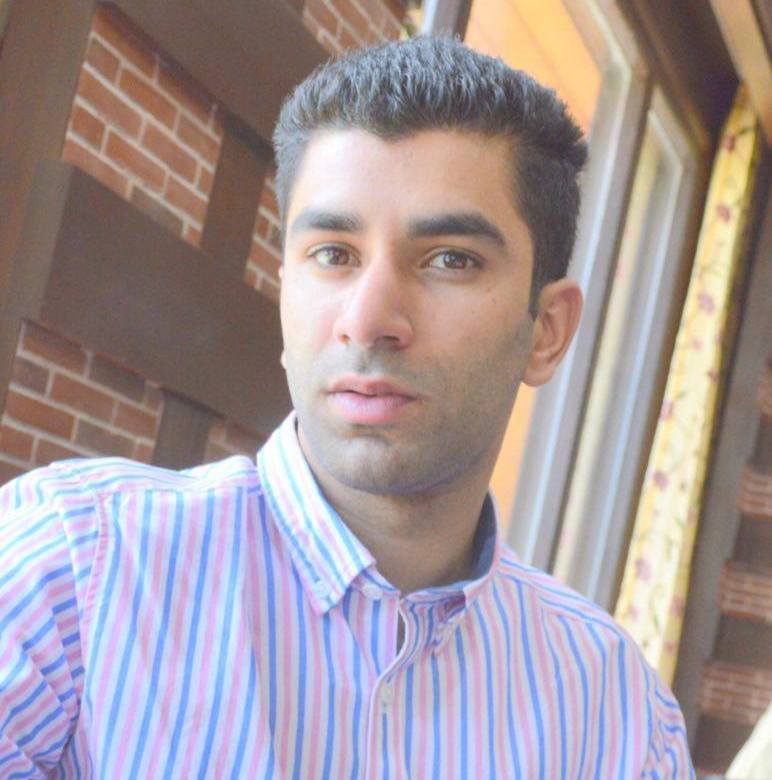 Who is your startup aimed at?
We want to be the most exclusive pashmina clothing sellers in the entire market, by supplying the highest quality products. At the same time, we want to give back to dexterous spinners and weavers a means for fulfilling livelihood and opportunities. Making pashmina is not an easy job, and requires skill, focus and attention. These artisans are masters in their line of work and deserve, recognition and esteem.
How does your startup stand out against its competitors?
Phamb provides you the government certification for all hand-spun products . Additionally, phamb provides an authentication card wherein every product sold by will have a unique identification number. This number can provide details of the product at any time on customer request.
Where did the idea for the startup come from?
The idea was developed in collaboration with Kashmiri spinners in Karigarh Union, who were looking to save the pashmina craft.
What is your business background, and what got you interested in startups?
I come from a business family, where I am already partner in a metal rolling and trading firm, a real estate business and textile firm. This startup was just the next step in the hopes to save our heritage.
How did you initially raise funding for your company?
Phamb has raised funds from savings of its directors and from the artisans who are associated with phamb.
How long has your startup been in the making, and who is the team behind the business?
It has been around one year working on the project now, from processing goods to documentation. We are a 15 member team, and cover all aspects of the business, from operations, to online systems to accounting . You can find more details on our products online at www.phamb.com
What is the best lesson you have learned from starting your business?
One should have clear idea, go through the motions, work hard and the success is there for sure.
What has been your biggest challenge so far as a startup owner?
The amount of time spent in documentation and other processes.
In the coming years, what would you like to achieve with your business?
We will call ourselves successful when Phamb will participate in world biggest fashion shows.
If you could give one piece of advice to someone thinking about starting a business, what would it be?
If you are thinking of something, start working on it now and don't waste your time. Here is the Team of PHAMB Junaid shahdhar- Managing Director Mehvish Shahjee- Market Researcher and Analyst Suhail Mahajan- Web Developing and Online Marketing Abid Shah-IT development Tuba Shabir- Content and Blog Sameer Gojwari & Ejaz Ayoub ( Silk route consulting group): marketing and branding. Business Development: Junaid shahdhar Ateeb Shahdhar: Photography and Adobe photoshop Sumaiya Basheer: Communication and email Iqra: Head Accounts Officer Sheeba Fayaz : Daily Accounting Executive Suwaiba Malik: Legal Advisor Shah Faesal: Shipping and services Inayat : HR and recruiter