Gyawun interviews Chef Anayat Rahman – Inflight Chef with Etihad Airways . Being among only few inflight chefs in the world, he gets to work with VVIPS and has traveled to almost every major city of the world. His life comes about as an inspiration for others that with little more dedication everything can be achieved and is worth aspiring.
Such inspiring stories from Kashmir are answer to those who say Kashmiris live on  subsidies and concessions alone as is the impression being given to outside world.
Tell us about yourself
I am from a beautiful village called Tujar Sharief, Sopore. I have done my secondary schooling from Govt. Higher Secondary Bomia Sopore, Then I pursued my Bachelors in Culinary Art and Catering Technology, I have done my industrial training from The Lalit Srinagar, (thanks to Ahtisham Imtiyaz HR manager those days at The Lalit) who guided me initially.
I started my career with Atlantis, The Palm, Dubai, where I worked 5 years in different restaurants and cuisines, Represented Atlantis in Gulf Culinary Salon and won Silver with the help of my colleagues.
Now currently working in a unique concept of Etihad Aairways as an Inflight Chef from Jan 2015 which gives me a chance to represent my skills and passion of hospitality on board with the most luxurious airline in the world.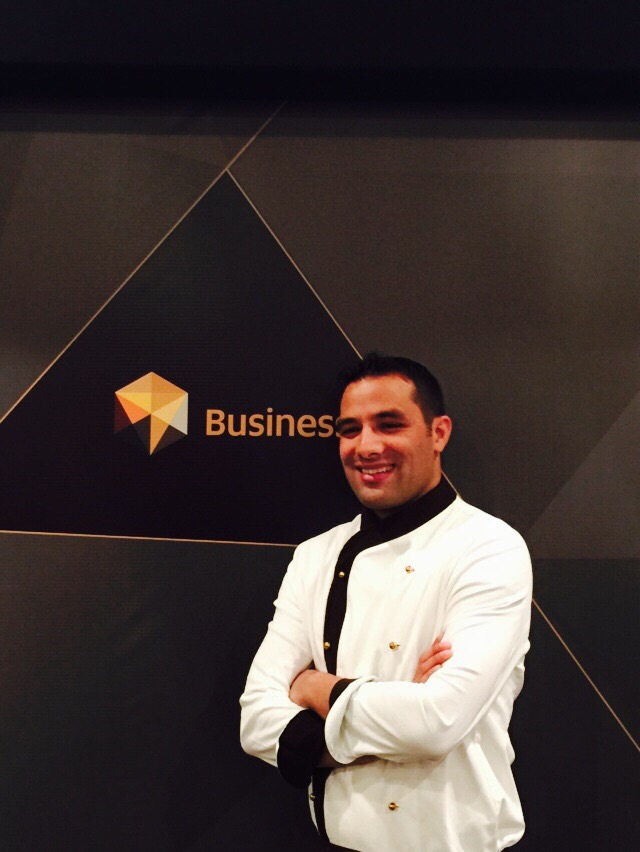 When and why did you decide to be a chef?
After completing my 12th in science stream most of my relatives expected me to be a doctor, I still remember my dad closing door and asking me and I quote :-
Son what do you want to do is completely up to you, you just tell me and I will invest in your skills. do not hesitate because we are broke these days but trust me I will work overtime on roads to full fill that dream. And don't listen to people ever, while making the decision not even to me because its you who will have to face the challenge in future and you know yourself whats is best for you.
I was certain  – I want to be a chef.
He knew I was interested in cooking, I used to help my mother in cooking, if she was making dough I would make chapatis, if she was brooming I would mop floor. I would spend more time in kitchen than cricket ground which obviously was my 2nd favorite.
The other reason for  choosing this career was Hells Kitchen and Australian Master Chef, which I followed rigorously  during my teen age.
Did you get to hear comments like Luk Kya Wanan? Yi gov Waze Kar? Taunts by relatives?
That is quite customary in our society, obviously people did tell me a lot but as an artist I knew I am worth more than anyone's comments. Why should I listen to someone when I know what my capabilities are. I don't imitate anyone, I try to be only me because that makes me happy.
I owe my resilience to my father who always used to tell me that always do what you are best at and make him feel proud by doing it.
That is what I did and when I got job in Atlastis I could see that happiness in him, it was all over his face. But I couldn't see that happy face for long, I wish he could see me signing contract with one of the best hospitality company in the world. I am sure he would be very proud to see me from paradise making my way up, silencing all my critics and being one of the youngest chefs from Kashmir.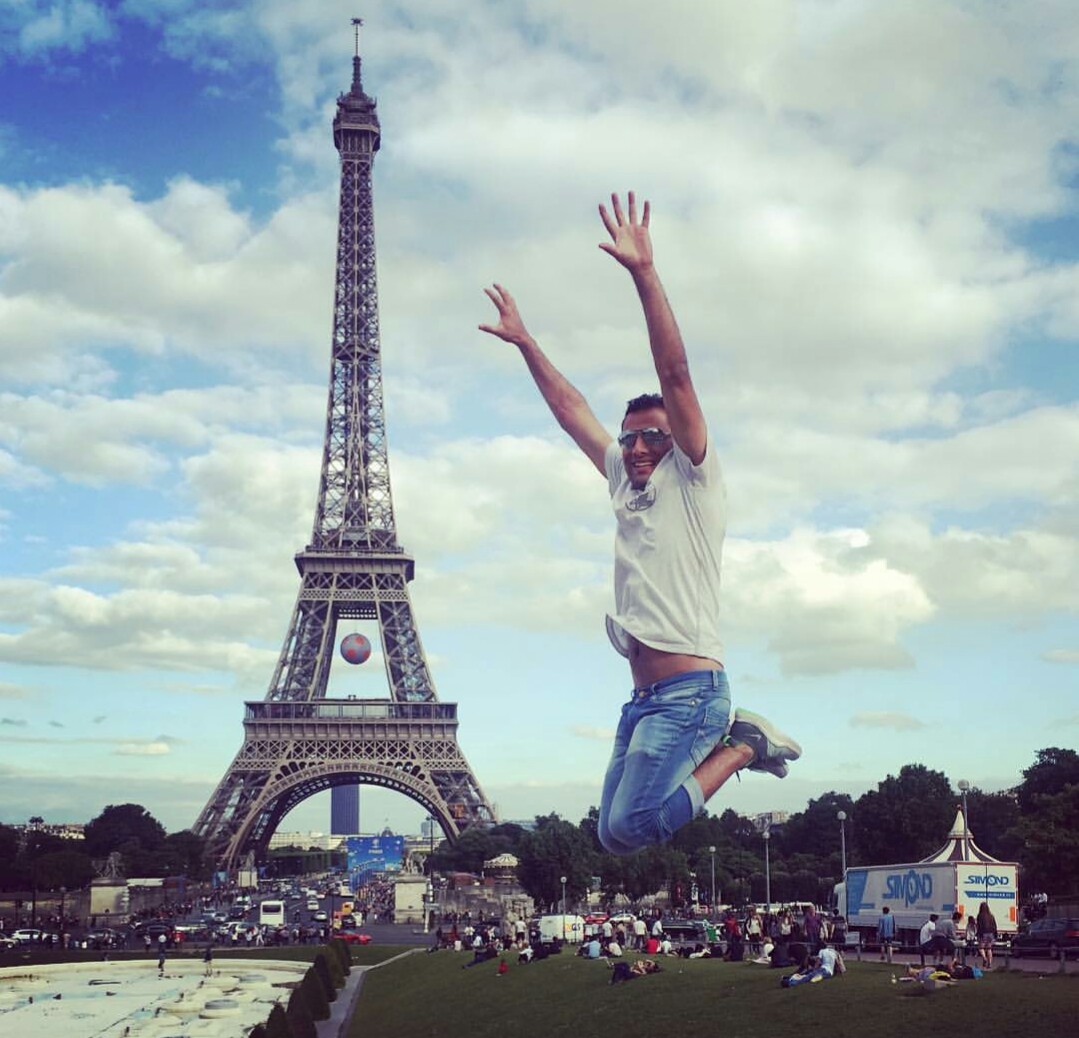 What is the challenging part of your job?
Being a chef there are always challenges in the modern era of cooking ,
– you have to be a doctor:- to know the calories or fat etc in your food
– you have to be a scientist :- to know the fusion, chemical or spice reaction, or any other invention regarding food
– you have to be an advocate:- to advocate about how your food is best and benefits in it.
– you have to be an engineer :- what heat, when and what spices do you mix in?
– you have to be a mom :- hospitality has to be at its best.
– and a presenter :- presenting food, wearing best of your smiles and proud.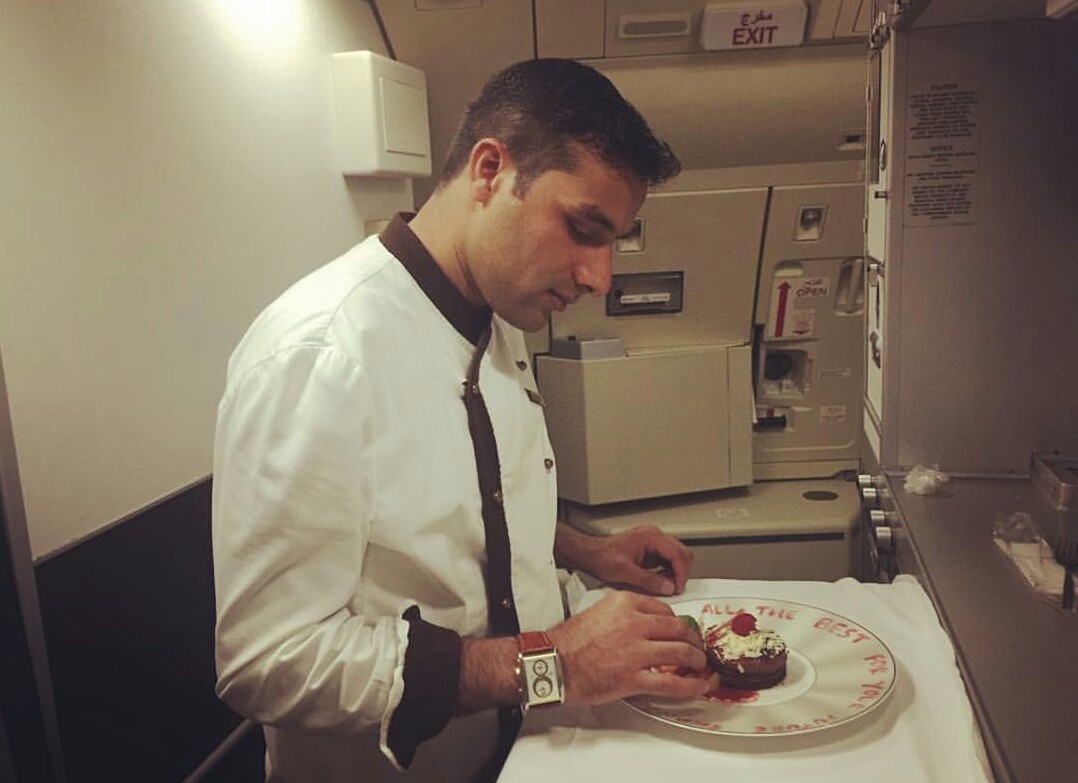 What do you find entertaining about your job?
Can their be anything more entertaining than cooking 30000 ft above sea level, meeting new people, telling them about me, my culture and Kashmir, and ensuring that they get the flavor of Kashmiri hospitality which we all are best at.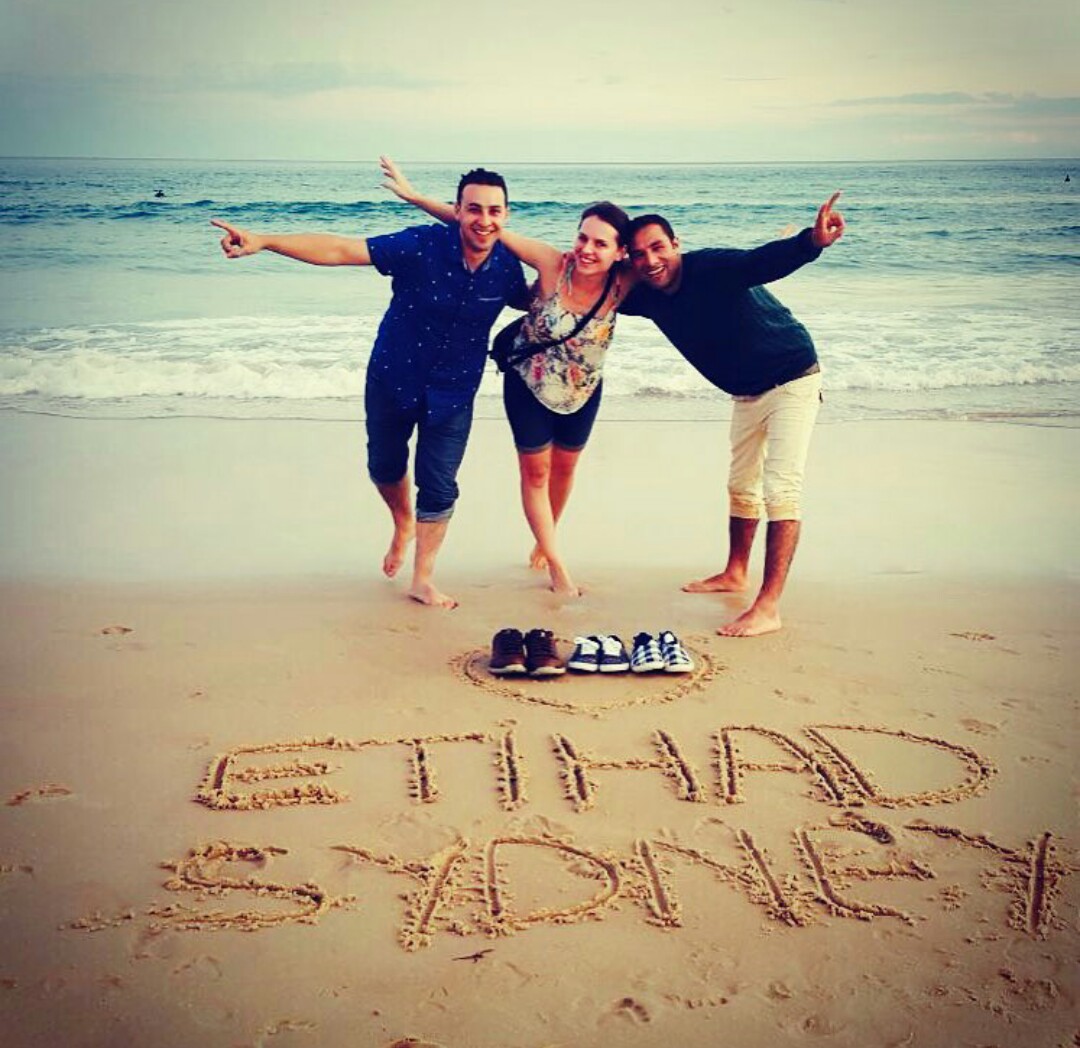 Can you recall a funny incident that happened on board?
Actually the funny incident which happens with me almost every time on board which makes me feel proud as well and gives me goose bumps. I call it 3 wows now I would like to quote them exactly how it happens in almost every flight
1 . WOW you are chef on board ?
2.  You don't look Indian, where in India are you from?
Me with bright smile KASHMIR. WOW that's amazing .
3. Where did u work before ?
Atlantis Palm Dubai. WOW you are blessed.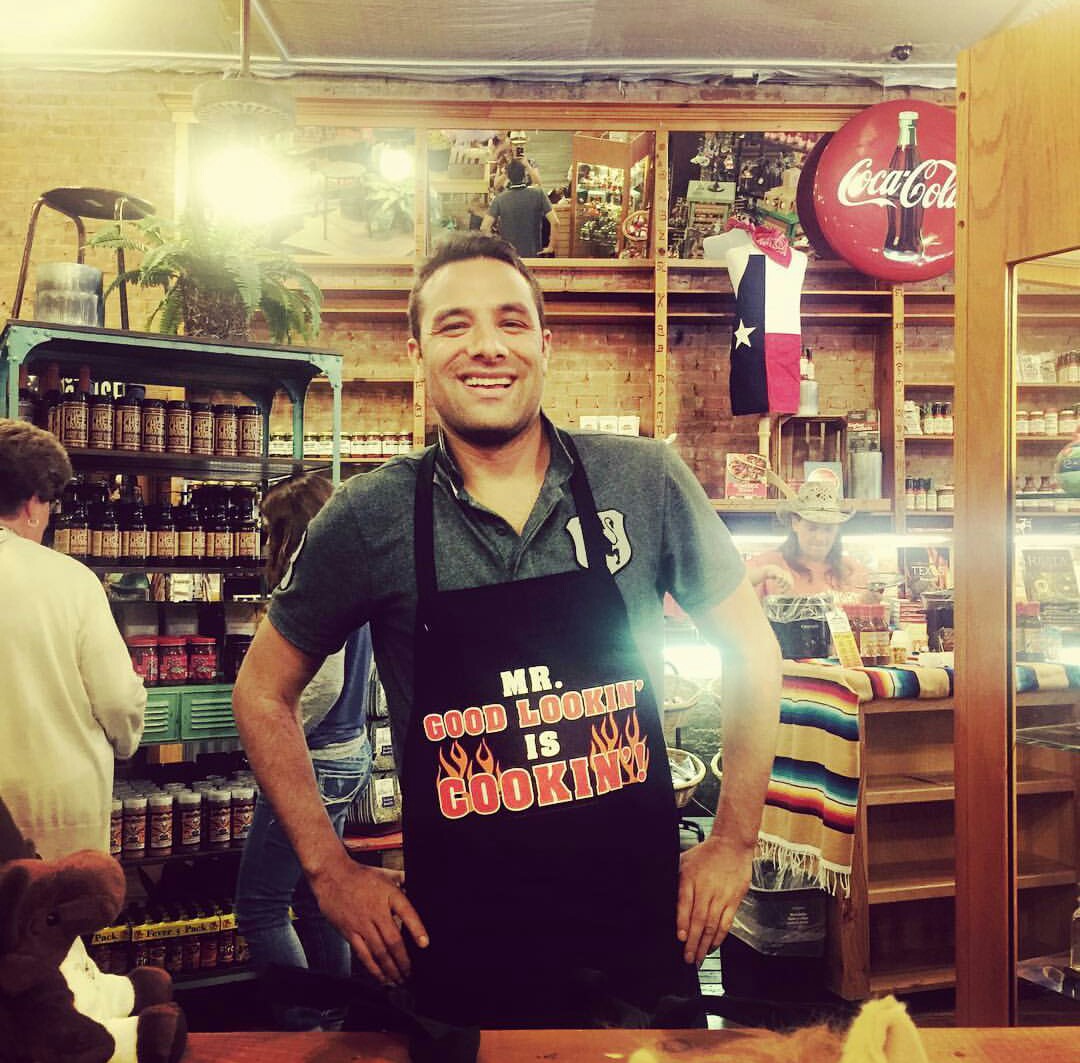 What is your favorite cuisine?
I worked on Mediterranean cuisines which have become my favorite, after Wazwan. I don't hesitate to taste each and every cuisine. When ever I visit any new country I choose the most authentic restaurant to dine at which adds to my knowledge of cooking.
I would love to see everyone know about WAZWAN ( Kashmiri cuisine ), which is only possible by spreading awareness about it and I think its my and everyone elses responsibility to work over time to bring Kashmiri food on world food map.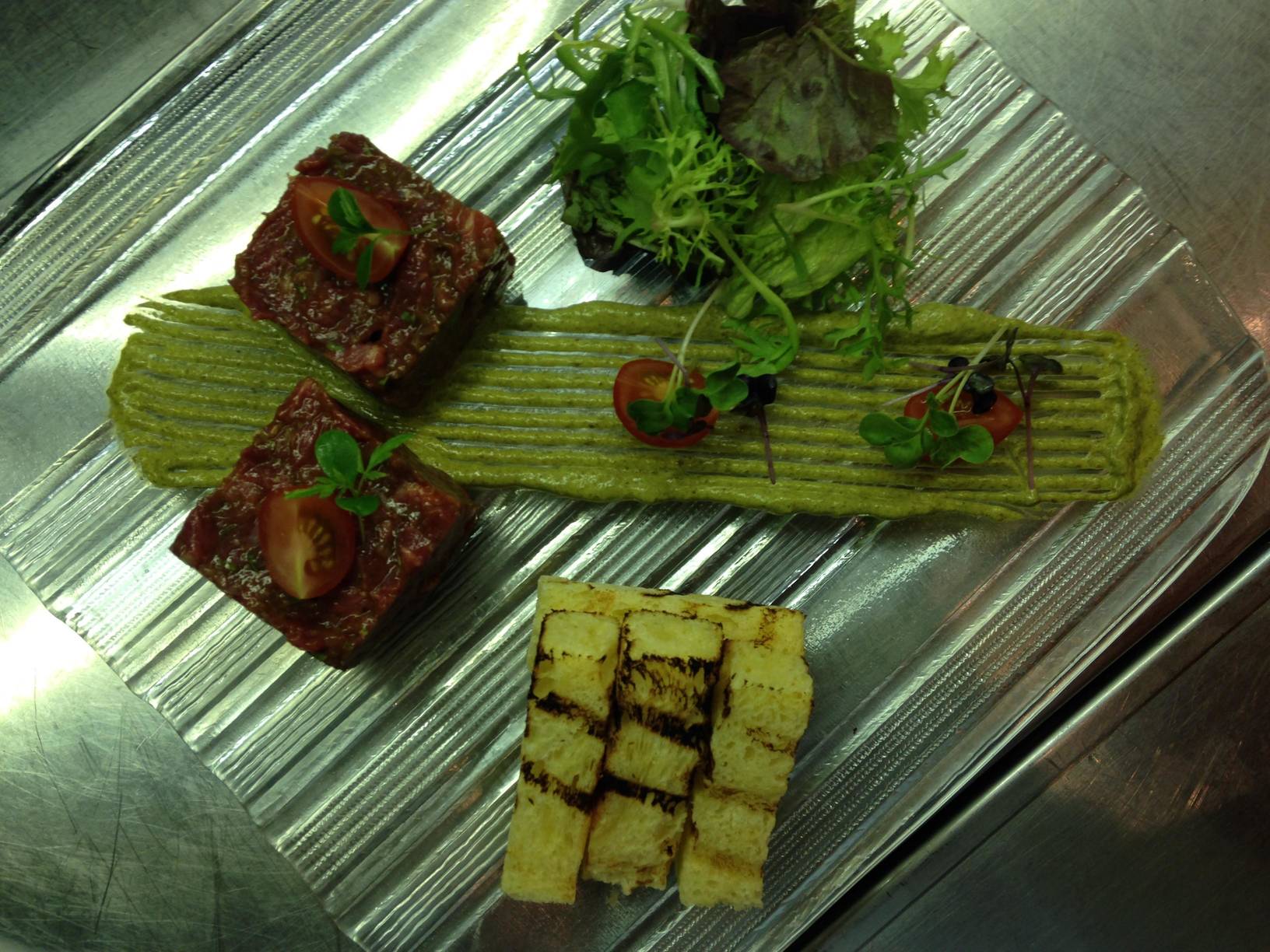 What message would you want to give to those people who demotivate people from choosing alternate careers.
Just ignore them, such people exist in every society. Do what you are best at, doesn't matter what people say about it. At the end of the day its your life, you yourself have to face it.
What advice can you give to someone who loves to cook and would want to make it a profession?
Its an exciting job. Being chef is being unique and be ready for the challenges which would make you the toughest person in life.  There is nothing more special than a dish cooked for your parents by son or daughter not even a diamond gift would make them feel so much proud than that dish cooked specially for them.
I would also like to mention here our Kashmiri girls have lot of talent. I think we should encourage them a lot, they are mostly the soft targets of society which eventually demotivates them. Time has come we show the world that we have talent. Lets not concentrate on whether you carry a spoon, stethoscope, black coat etc. Let us  concentrate on how can together work for our Mouj Kasheer.
Please feel free to contact me at [email protected] to know more about challenges and the excitement of this job and if you think that you can go extra mile and cook, I am here to guide.