Tell us about yourself?
I am Muskan Shapoo. I am 21 years old. I am from Srinagar. I am the co-owner of BriDay. I am also currently pursuing my graduation in Integrated Economics.
My business partner is my sister, Misba Shapoo. She is 25! She has pursued a master's in hospitality & hotel administration.
Tell us about "Briday"
BriDay is J&K's first store for personalized Bridal goodies. It is an online store that deals in the customization of bridal robes, towels, chadars, nightsuits, bathrobes, slippers, arm patches, and many other products.
We always wanted to introduce to the local markets something new and unique, something that wasn't easily available (in J&K). One day my sister was searching online for a bridal robe, for a cousin's wedding, we weren't satisfied with the products that were available online. That's when it clicked in our minds! We thought this is something we can introduce in Kashmir. As ideas crossed our minds we thought of giving a personalized touch to every product by customizing it with the customer's name. That's how we came up with the concept of BriDay.
Around 10 months ago we started BriDay. We started It with only 2 categories of products personalized bridal robes and nightsuits. Alhumdullilah, with time we introduced many more products.
Today we are serving our customers with more than 20 varieties of bridal trousseau items. We are working on many other categories and there are lots of ideas, In Sha Allah that we will be introducing in the upcoming months.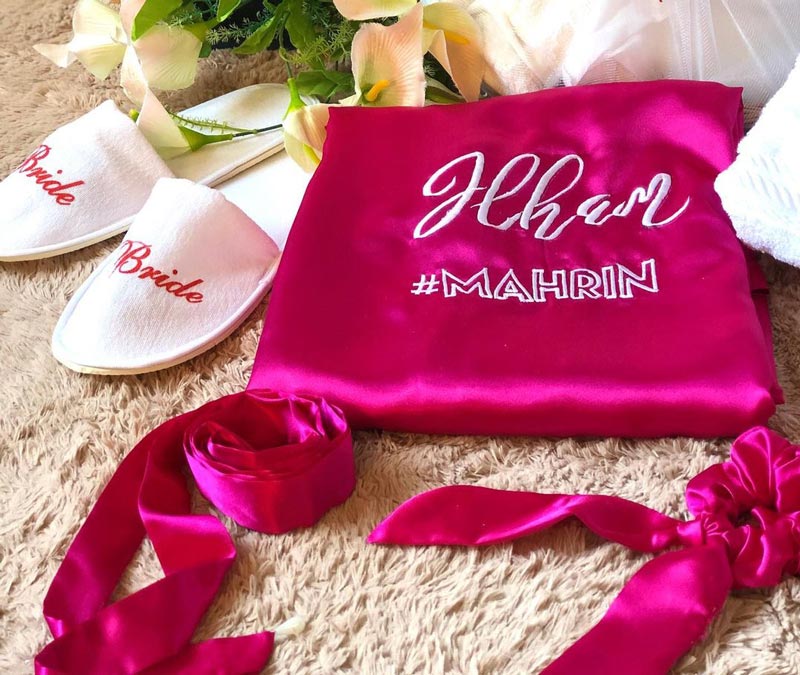 Other Important Link
Buy Tilla, Sozni and Aari Pheran on Gyawun
Order antique Kashmiri Jewellery
Here's Your Guide for Kashmiri Bride Trousseau (Wardan) List
Are you a Kashmiri Mom? Join our Moms of Kashmir group
What are the main pillars for this venture and what difficulties have you faced?
The basic necessity for Briday is working internet, as that's our only way to communicate to our customers. Apart from that, we need daily/weekly access to local markets for the purchase of raw materials. Alhumdullilah we have a small team with the best craftsmen working with us. We are 7-8 people working day and night to create the best products for our clients.
The difficulties that we faced in these 11 months were the indefinite lockdowns. As mentioned earlier we need continuous access to the local markets for purchasing raw material, due to the lockdown we had no access to the market for almost 40-45 days.
For more than a month our business was completely a halt, with zero progress. We had to decline almost 50-55 orders. The existing deliveries were delayed.
So far, we haven't faced communication blockades (as our business is new) but we do hear rumors about the Internet ban, and social media ban which disturbs us mentally of course. We certainly are afraid of any such situation, as they have occurred in the past and had a disturbing impact on online business stores.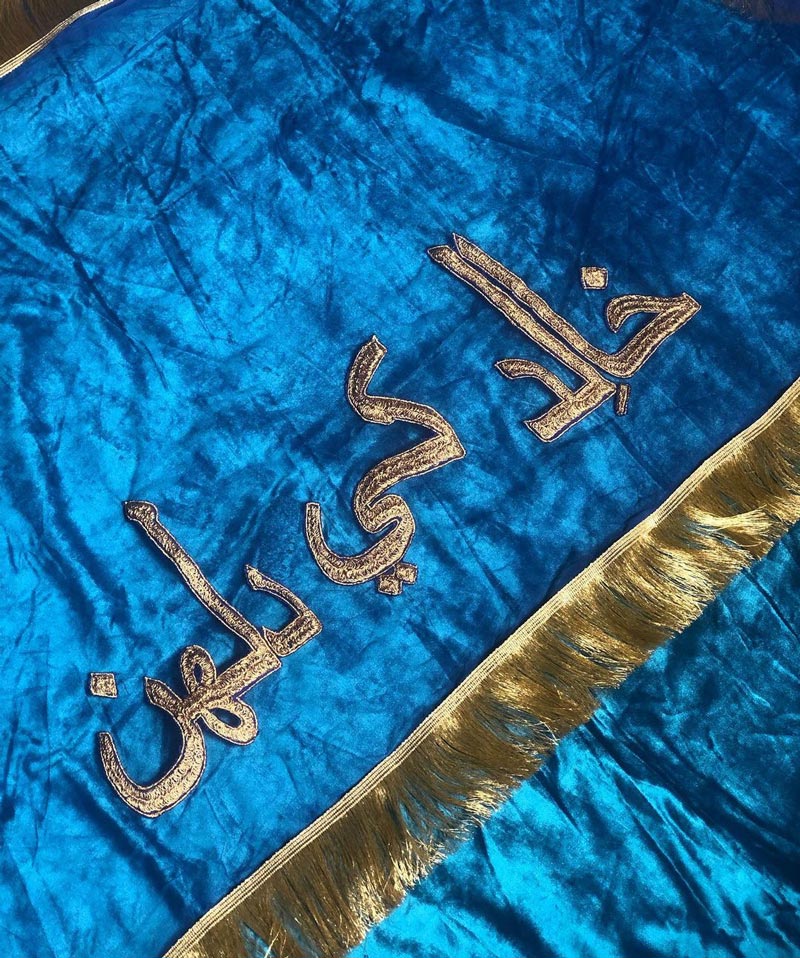 How has the response been so far and what do you think can be improved?
When we started, we never thought we would go this far. Our concept was very new and unique, with that came great risk! Initially, we were very scared, However by the grace of the almighty we got a tremendous response, We delivered 31 orders in just one month. The appreciation that we get daily from our clients and random people is what we call satisfaction. With work comes stress, anxiety, and frustration. we feel it daily. However, the love & support of people is amazing, delighting & keeps us going.
The area where we need improvement is with the staffing. We need to add more members to our team. We take limited orders due to the lack of manpower. At this point Alhumdulliah we have a small & very talented team but we need to increase the manpower.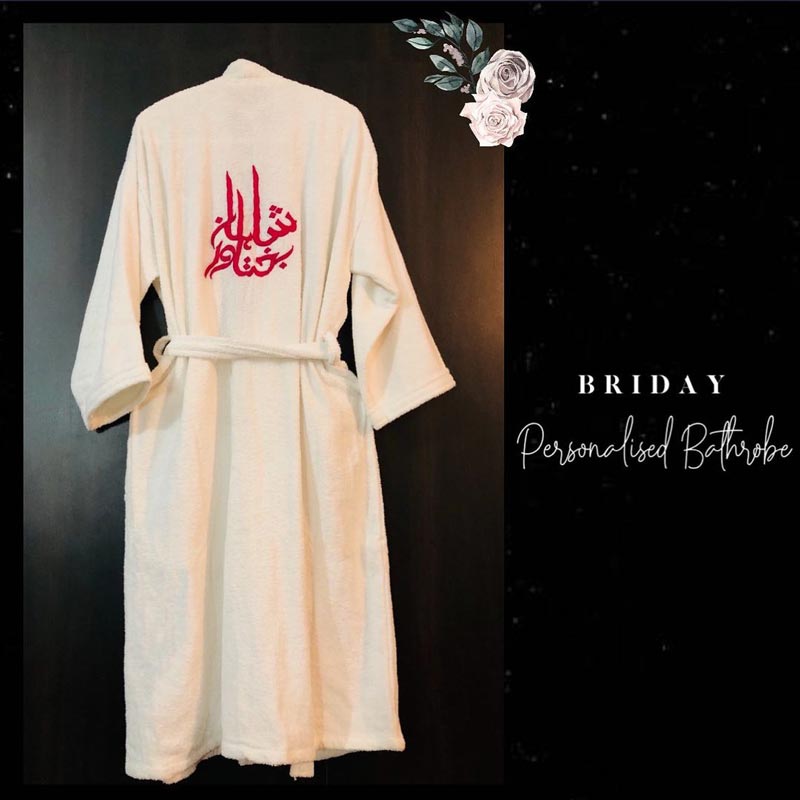 Your message to young entrepreneurs?
To our young upcoming entrepreneurs, we would like to say, be unique and creative in whatever you are doing. Don't just copy others, create your own identity. Copying others is an easy way to enter any platform but then survival becomes very difficult. Your success depends on the efforts you make in creating every product.
We are born in the era of social media, It is an easy and widely spread platform for any startup, you need minimum investment and your reach will be great make sure that you use it wisely. It is important to work hard and at the same time work smart, You should believe in your ideas. One should never ever compromise on quality, If your quality is up to mark you will earn well.
Last but not least always be thankful to Almighty, develop the attitude of gratitude.
Follow Briday on Instagram here
Interview by Durdanah Masoodi