Interview done by Hammad Mufti
Tell us about yourself
I am Asim Hamid, 20 years old from Srinagar. Professionally I am a digital artist and visual communication designer. I am a Hafizul Qur'an, a passionate poetic nasheed singer and a lover and learner of languages and philosophy. I work as an independent/collaborative designer and also at ProductiveMuslim.com based in US (Dallas, TX) as an illustrator and graphic designer. Simple art and doodling was an essential part of my childhood but I earnestly went into digital art and graphic design as a career after I completed my schooling and Hifz curriculum. An artistic perspective steadily builds up through experiences of life, and in my case, I can't be thankful enough to my parents for bringing me up with utmost love and care. In the process of lifelong learning, I am currently studying Arabic language and interaction design and effective visual branding through reputed institutions both online and offline. Traveling , trekking and camping in the beds of mountains in our beautiful valley is what keeps me inspired and refreshed. I love to recite the Qur'an in those calm natural places away from noises.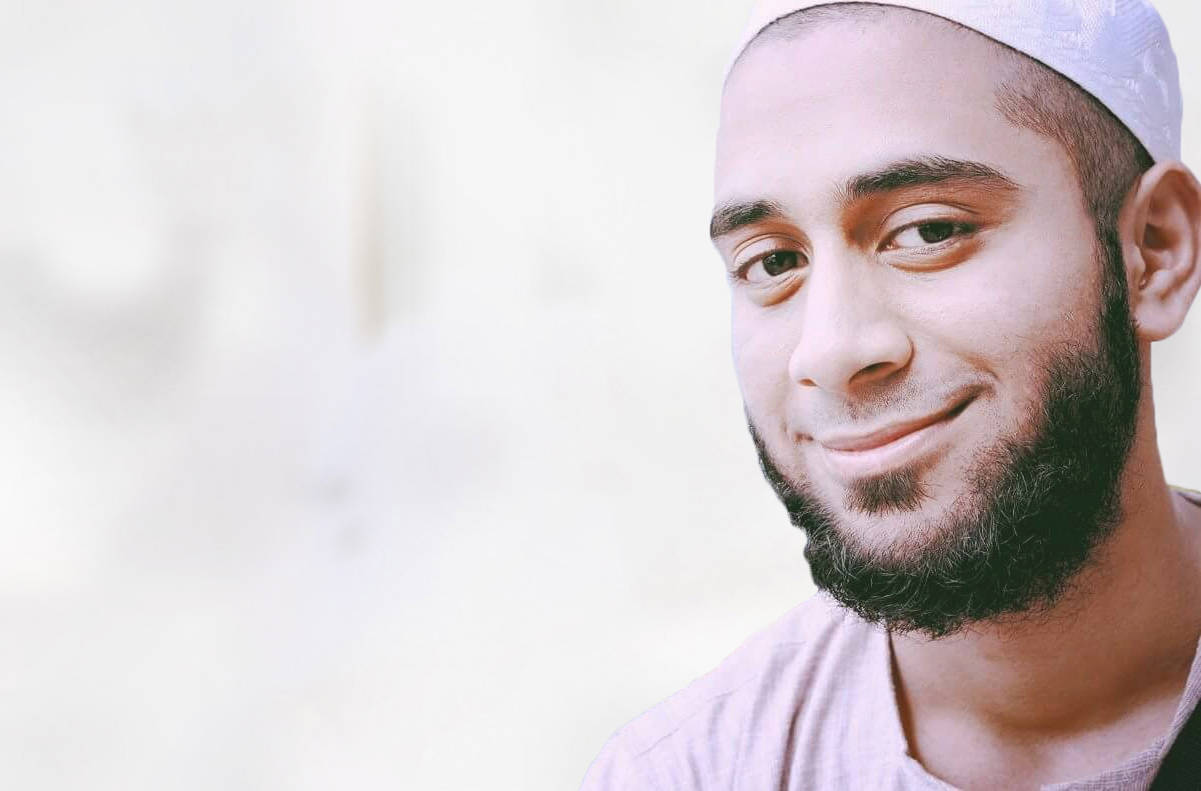 What is Ingenious Koshur? and How did the idea of creating it emerge in the first place?
Ingenious Koshur is my creative identity as a young Kashmiri digital artist, it's a blog and a one of its kind digital art gallery. It is how I share my artwork with the world. It all started with a late night discussion with my elder brother. Since I had worked outside valley for quite a while both as an independent freelancer and in collaboration with some agencies, we were initially discussing the idea of launching a design agency in Kashmir which would focus on effective visual communication design and digital experiences, essentially what Kashmir is still lacking. To get started out there, I wanted to take a different approach by first introducing a rare fusion of creative minimal designs with Kashmiri culture and thoughts. So I created minimal illustrations and other small ideas such as Ruwangans. It was all an experiment, I was learning through the process and putting my talent out there. It sort of worked and many individuals from various places contacted us for work. But as time passed by, I couldn't go full time with this idea because of external projects, it eventually turned into first of its kind design/art blog and an identity which I embraced. I use it as a medium and share different illustrations, art, and quotes in minimalist design trend. Now I am trying to introduce this art form to the real world through digital art exhibitions and by collaborating with other creatives. I sometimes also provide my design services to budding startups, creative individuals, and commercial enterprises through it. The experiment is on, good results will keep coming. So yes, now whenever someone asks me what Ingenious Koshur is, I simply say it's me, it's my identity; Asim Hamid is Ingenious Koshur. 🙂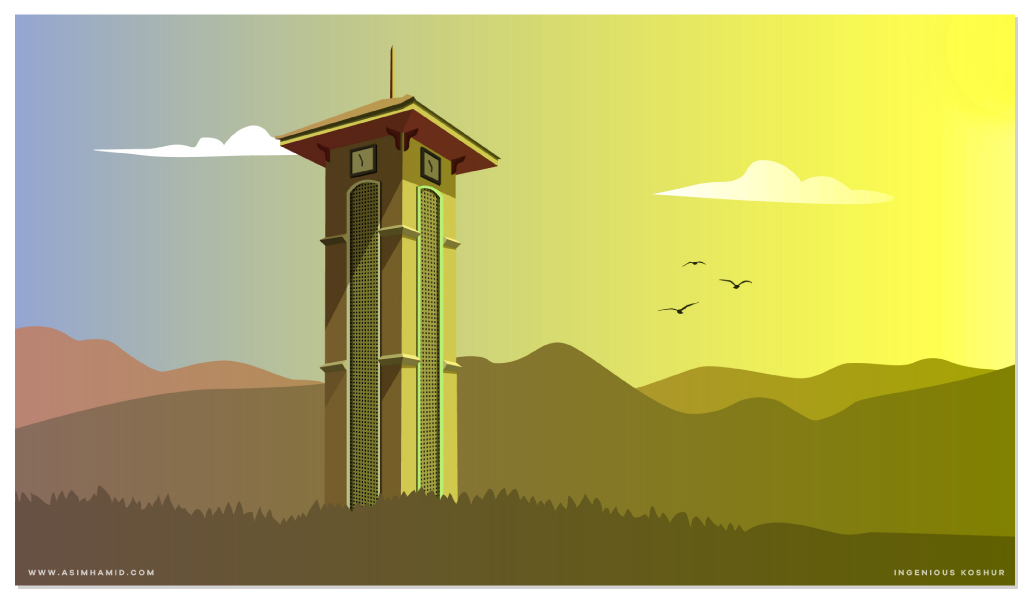 According to you, how is Graphic Designing seen as a career to opt in Kashmir?
Let's be honest, we all know that every creative/artistic career such as graphic design and photography including other forms such as painting and crafting are very underrated in our society. It is mostly seen as a hobby and people don't really believe you when you say that you have chosen it as your profession and are fully into it. The reasons are also well known which include a particular mindset prevailing in most of our homes. Talking particularly about Graphic Design as a career option, I would first say that the term 'Graphic Design' is mostly misinterpreted among our youth. Graphic design or design, in general, is simply understood as the learning of a set of software skills, when in reality it is an actual academic subject which is learned and practiced like other subjects in universities and colleges all around the world. So this needs to be first clarified and explained among us. Moreover, parents and teachers need to take these careers seriously and start helping artistic students realize their dreams as they would help any other young person desiring to study a mainstream subject such as medicine. So I think design/art careers are still being ignored and will remain in the backyard if such changes aren't embraced as early as possible.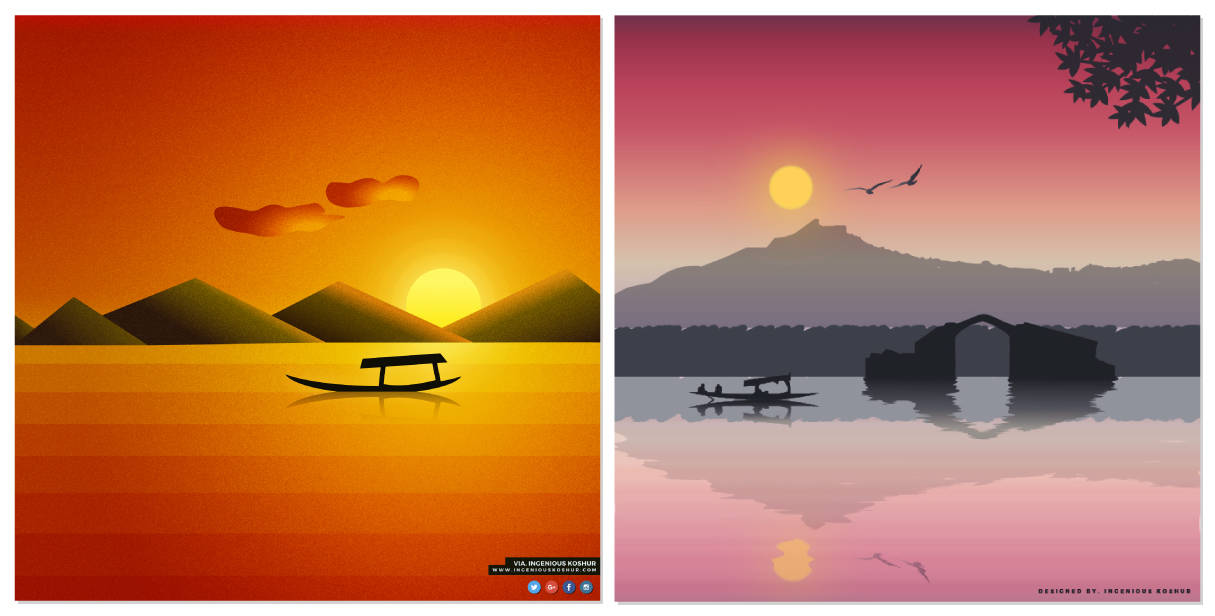 These days, prodigies are busy in Programming and Web Designing. How can a young enthusiast start as a digital artist?
Whether you code, capture or create, it all comes under the banner of creative work. Programmers and web devs are indeed part of our creative community. It's just that coders have a set of rules to practice and start with, while we artists and designers usually jump start based on our instinctive abilities and thus gradually get into serious well-defined work. If an individual has a passion for learning design and wants to start as a digital artist, I would first recommend the obvious way i.e to pursue it as a career and learn from the experts. There are institutions that teach digital art and design from its core and that's the ideal approach to get into it. But if one is into the basics and has already started out, then I would recommend learning by continuously creating and gradually developing the skills in the process. It is vital to understand that you cannot progress in any form of art without continuous practice and feedback. Getting feedback on each piece of artwork by connecting with professionals online or offline is necessary. There are numerous well-established opportunities for a graphic designer in big enterprises and industries all around the world but to begin, one needs to start practicing and learning in a result oriented and well-thought procedure.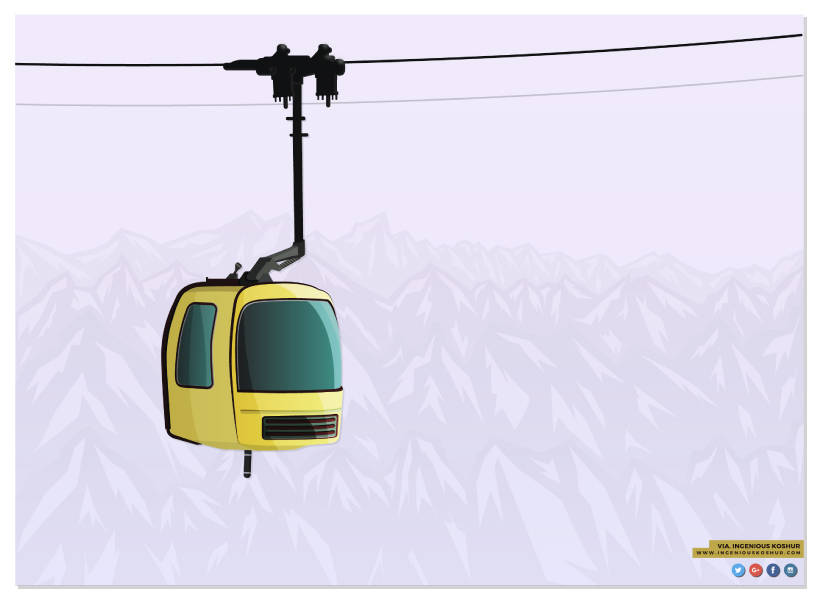 What is your message for young people out there?
The world is changing, every career and job is becoming more challenging. My message for the youngsters like me who are hustling to make their place in this crowded world is to keep going on with consistency. The consistency of small yet impactful actions (not just ideas) is what differentiates successful people from mediocre and losers. People try and then sit down but game changers keep trying and trying until they reach that point. Interacting with real life people changes and develops your thoughts and perspectives, so rather than swimming in the endless pool of social media mess, go out, meet people and learn from them. Nature is your inspiration, connect with it. Those mountains, greenery, rushing waters and gusting winds all have been created to keep you inspired and motivated. Connect with people and connect with nature.
Plans for any future projects?
Although there is a long list of plans and ideas hung beside my work desk, but currently I am planning to develop Kashmir's first creative summit for young artists, designers, developers, photographers and other creative individuals. I want to keep it small but beneficial and constructive, where youngsters from different creative fields will come together and share their ideas, experiences, and skills. It will be a combination of both skill development and self-development summit. For this, I am building connections with other fellow creatives and getting the required system ready. Secondly, I am also working on the merchandise shop for Ingenious Koshur. An online creative shop where I will sell my digital artwork. It will also showcase products, clothing and other creative items with that Ingenious Koshur touch. Insha'Allah!