Tell us about yourself?
My name is Aqsa Khan. I did my schooling from SRG Montessori School, and then my college from Womens's college MA Road. Currently I work as a full time teacher I have always had a passion for arts and crafts since I was a child.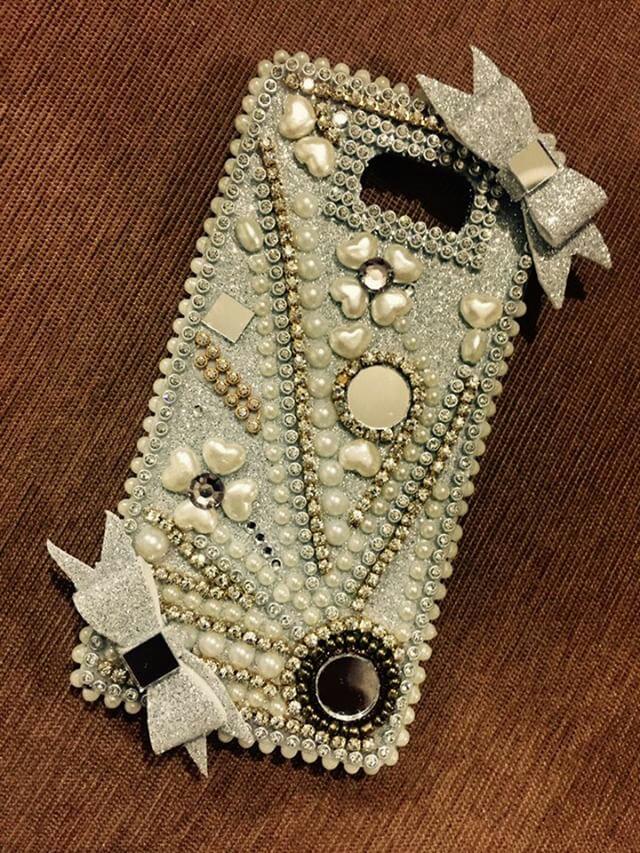 Tell us about Zamrood?
Zamrood is my phone case art and design venture. I create handmade phone case art using various materials: pearls, beads, paints, furs etc. So far the pearl designs have been in high demand.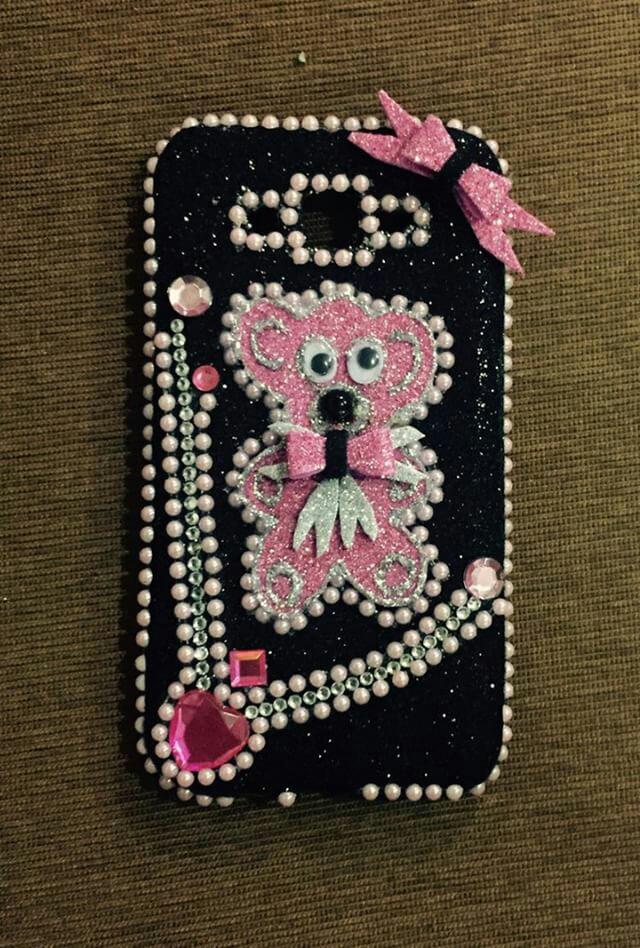 How did you start Zamrood?
Though I have always had love for arts and crafts I never actually thought I would ever start something of own. Around 4 years ago I made for myself a phone case using some old jewelry of mine and one of my friends saw it, she was really impressed and she suggested I turn it into a business but I never took it seriously. We had many conversations late about it but I just thought a business was way beyond my imagination.
But this year around Eid she rang up and we again had a conversation about this topic and this time something hit me and I seriously thought about considering it and a week later Zamrood came up.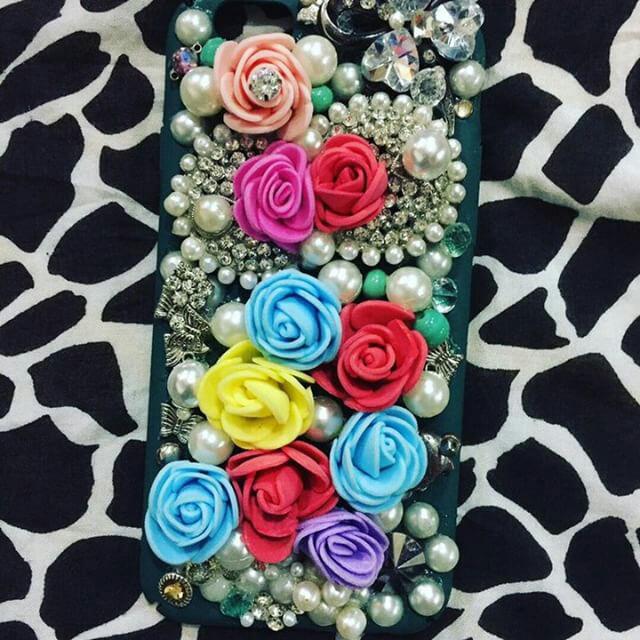 Why did you choose the name Zamrood?
It was actually based on a friend's suggestion. We wanted a Kashmiri name that would hint at something having to do with pearls and jewelry. After a few suggestions and a little bit of research we settled for Zamrood which means an Emerald in Kashmiri.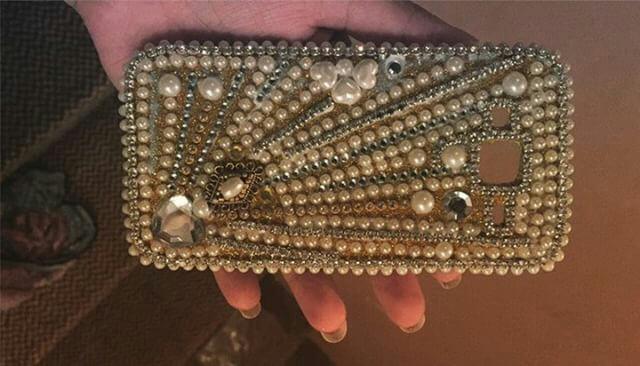 How do you make these designed covers?
It starts with having an analysis of the surface of the phone case and depending on that the rest of the material is used. I usually have a rough sketch in my mind while putting together beads, sparkles and other materials but for safety purposes and preventing altered designs due to creativity bursts I put all the material on the case without gluing it. Then I take a picture, work with that as final. Finally sketch and glue all the materials together.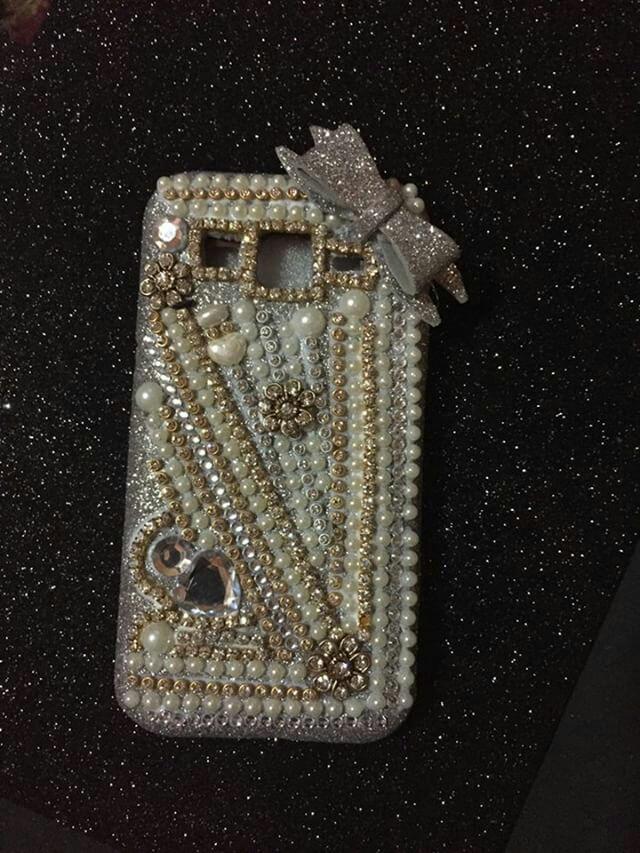 How do you find time apart from your teaching profession to make things?
Considering that my work is all handmade which takes a lot of time and effort, it is not an easy job to balance them both, but I love them both and have learned to manage my time properly. While at school I am completely focused on my school work and when I am home I work on my orders depending on their deadlines.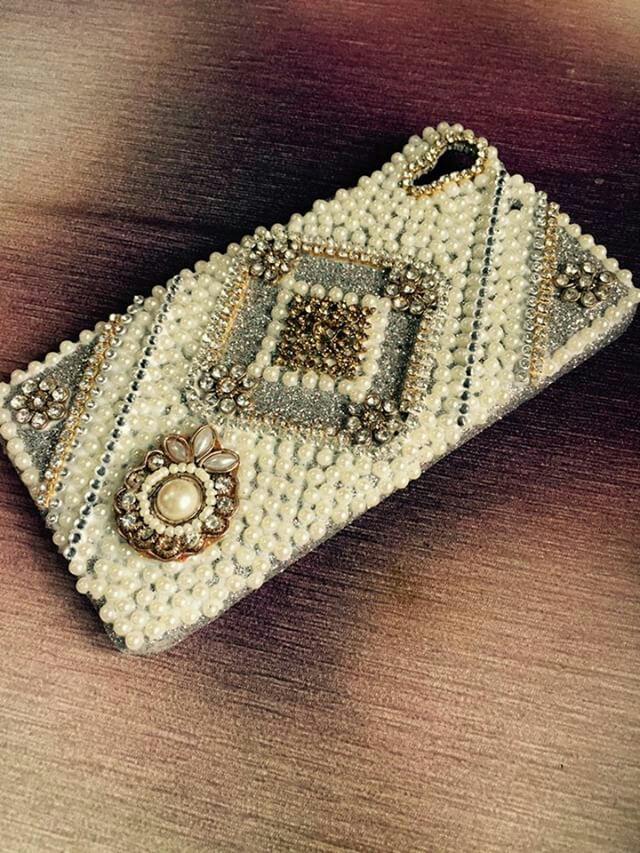 Are you planning to make this your full time profession?
For now my main goal is to reach as many people as possible and let them know about my work and share with them my designs and take inspiration from them as well. I want to see Zamrood being recognized for its uniqueness – its handmade craft.
Will I be making it a full time profession in the long run, about that I am not sure yet. I am enjoying the flow of things right now but if Zamrood demands more attention in the future I wont deprive it of any.
Follow her on instagram https://www.instagram.com/zamrood65 to place orders