Malika Seerat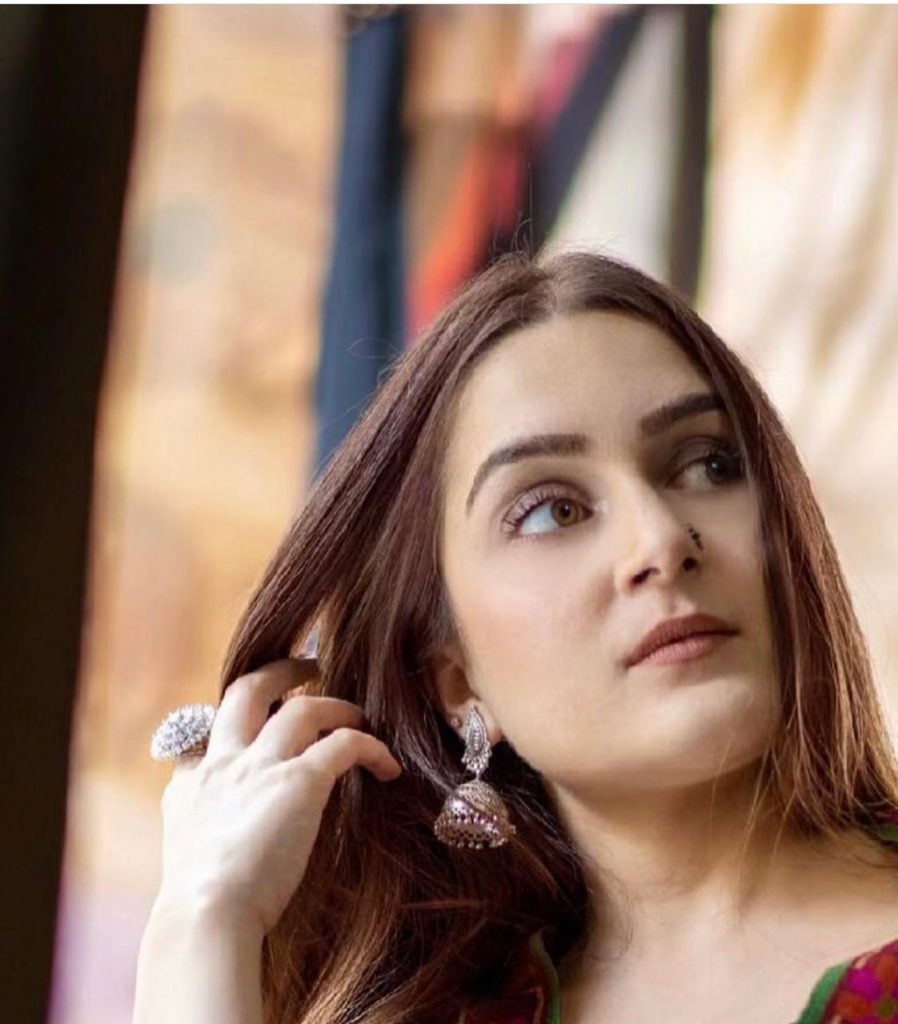 Tell us about yourself?
My name is Malika Seerat, I'm 26. I have been born and brought up in the picturesque city of Srinagar and graduated high school from Presentation Convent School. Since I was a child, I always wanted to be a doctor, that too a dentist. Due to an ongoing medical condition that I faced when I was young, I would have trouble reading. In such circumstances, my parents were my utmost support system. My mother would read out to me and I had accustomed myself to memorize my texts that way. After my condition improved and I recovered by the grace of Allah, my passion toward becoming a doctor became even stronger and I went on to pursue BDS from Indraprastha Dental College and Hospital, Delhi. I recently completed my internship and I am now a practicing dentist. During this entire journey, my family has been very supportive in all my endeavors. They have always encouraged me to pursue my passion and take responsibility for my pursuits.
What fashion and beauty assignments have you done?
Apart from my passion for medicine, fashion and beauty have been some of the things very close to my heart. Even though I didn't take it up as a profession, I often take out the time to pursue it as a hobby for the happiness it gives me. As a college student, I loved coordinating, organizing, and even being a participant in fashion shows and am grateful enough to have won all of them. In 2016, I had the privilege to shoot with Daboo Ratnani, which was a great experience for me. I was also approached with offers for Bollywood movies but had to let them know go since I didn't want to compromise on my degree. Post that, I've done a few non-paid shoots only for friends or family as my schedule doesn't allow any more than that.
Being a massive admirer of traditional Kashmiri beauty formulas, I educated myself in skincare through extracurricular courses and recently started my venture by the name of The Peach Woods. It's a skin, bath, body, and aromatherapy brand in which I've put my heart and soul. I've always wanted a brand that sources its ingredients from nature and is also affordable, which was very difficult to find especially in Kashmir, so I decided to come up with it on my own. Within a very short period, it received a lot of love despite being exclusively online. My focus is on providing people with the best formulas and a good value for their money. I have been adding new products also and aim to introduce those that are otherwise very difficult to find in Kashmir.
How do you see the fashion and beauty industry in Kashmir?
Kashmiri fashion is centuries old. It has been passed on to us over generations and is much more than just a piece of, say, clothing or jewelry. We have super skilled artisans and our place itself is full of art, so come what may, this deep connection with our traditional roots can never be lost. To take it forward, our youth has immense potential which should be realized to the fullest. The recent years have been tough, and there are multiple challenges, but despite this, we have seen both men and women taking up every opportunity that they can find and doing full justice to it. It also delights me to see budding designers using old techniques and amalgamating them with modern forms. I believe that there is a lot of scope for growth in this field and anyone who believes has the potential and passion for it, should not shy away, but give it their best.
Mehvish Siddique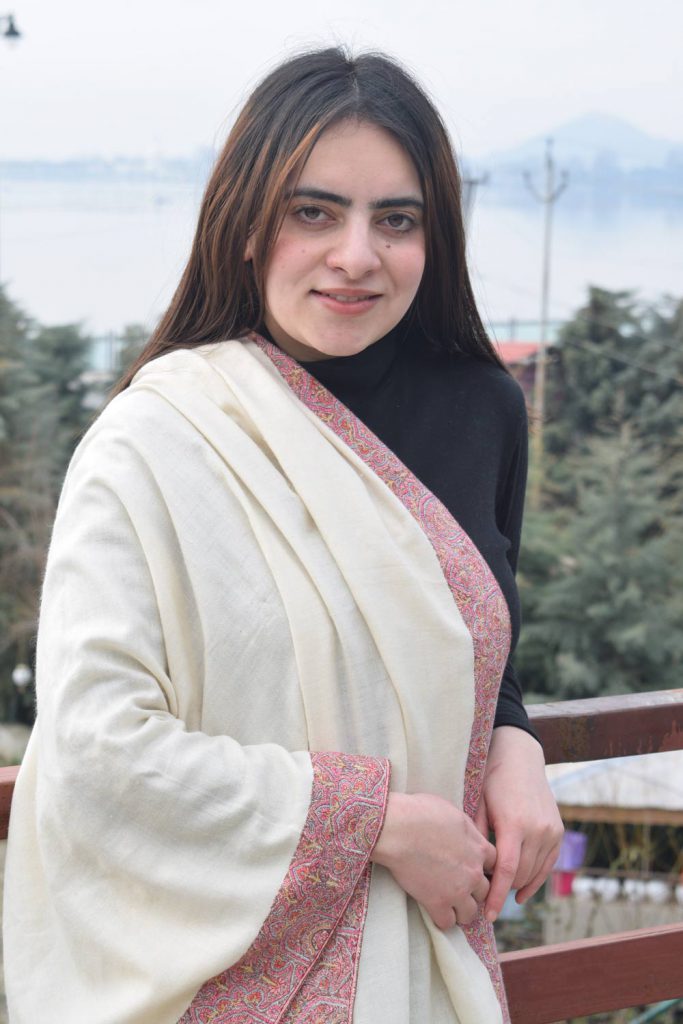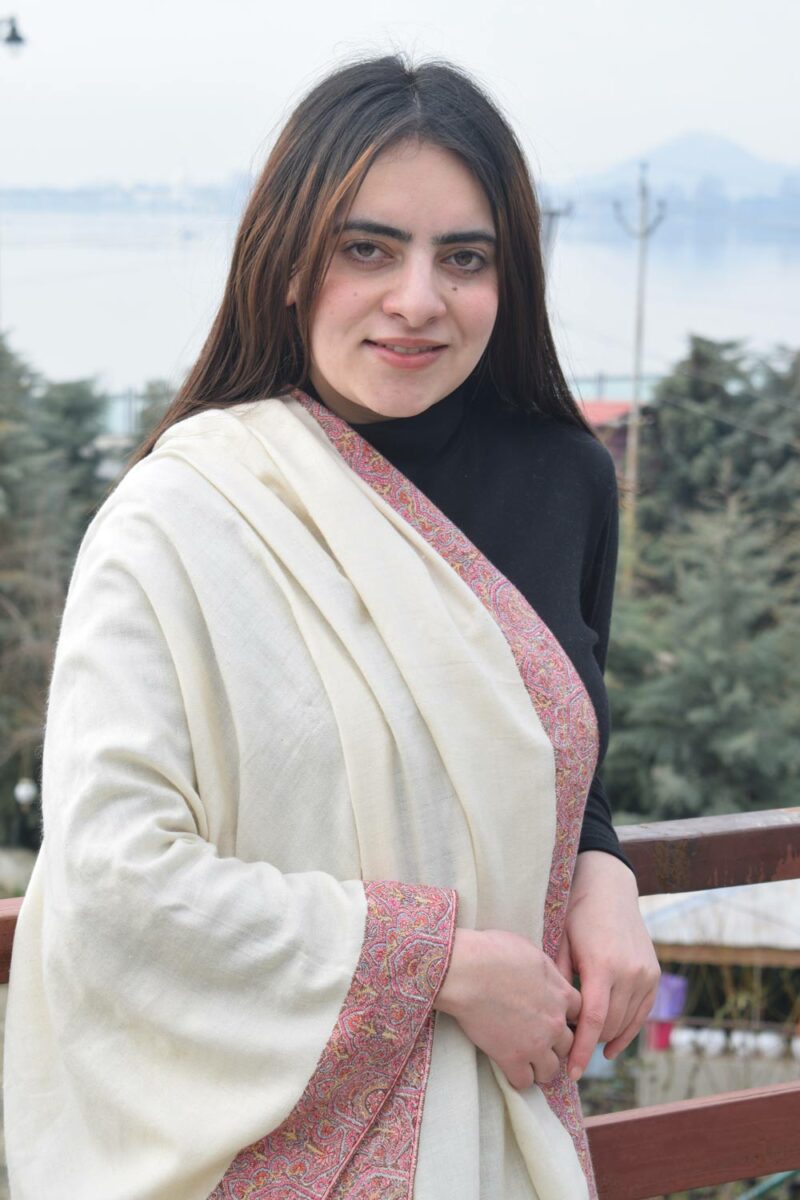 Tell us about yourself?
My name is Mehvish Siddique and I'm from Srinagar, Kashmir. I'm a fashion entrepreneur, homemaker, and more. I deal in Kashmiri art as well. I started way back when I was 20 years old and still in college. At that time I was unable to find any person from Kashmir who was comfortable enough to pose in front of the camera, let alone publish her pictures on social media, so I was compelled to do it myself. Fortunately, with time I realized that only I could do justice to my vision of the end product. I started enjoying the whole process eventually. The creativity and thought process, the framework of it, the whole making and putting out that piece of content is such a fulfilling job to me.
What assignments have you done or are you doing?
In the past, I have collaborated with SSM school of design, Cafe x, Phamb, etc. These days I'm mostly creating content for myself.
How do you see the fashion and beauty industry in Kashmir?
I think we are at a really interesting point in time where more and more people are getting inspired to get in this field. Kashmir is a great canvas for fashion and trends to come to life. We require people in this field and I am sure there is potential too. We just need to find passionate ones and move ahead in the field. The task is not an easy one but it is not impossible either, together we can do it.
Mehak Tariq Beigh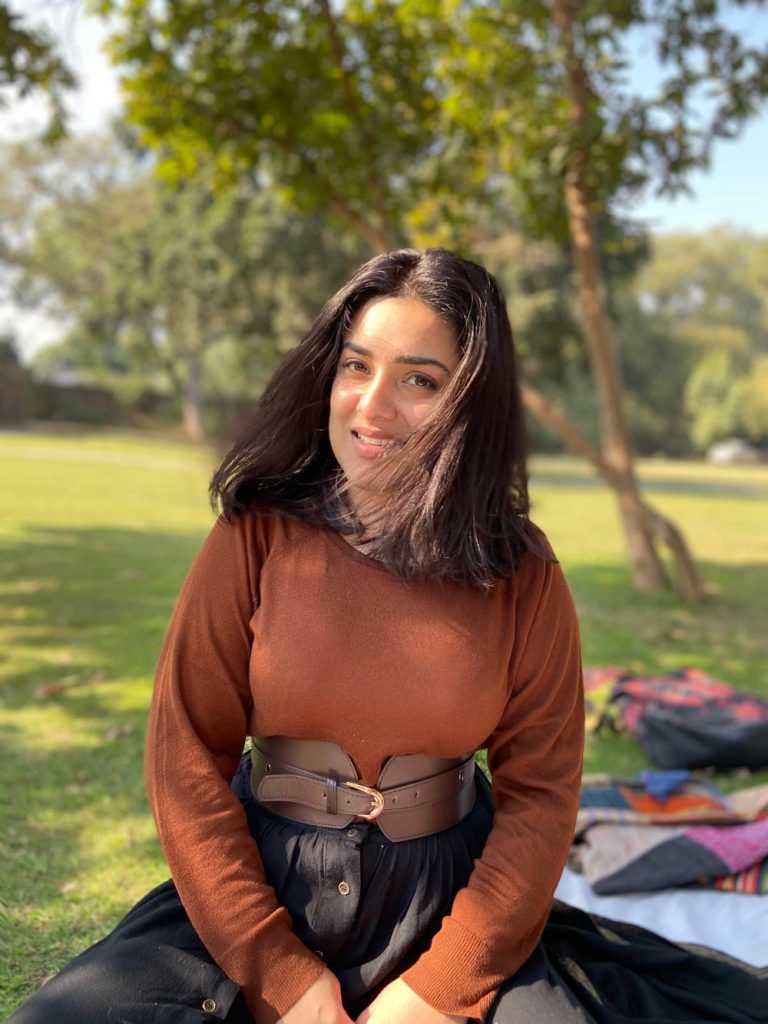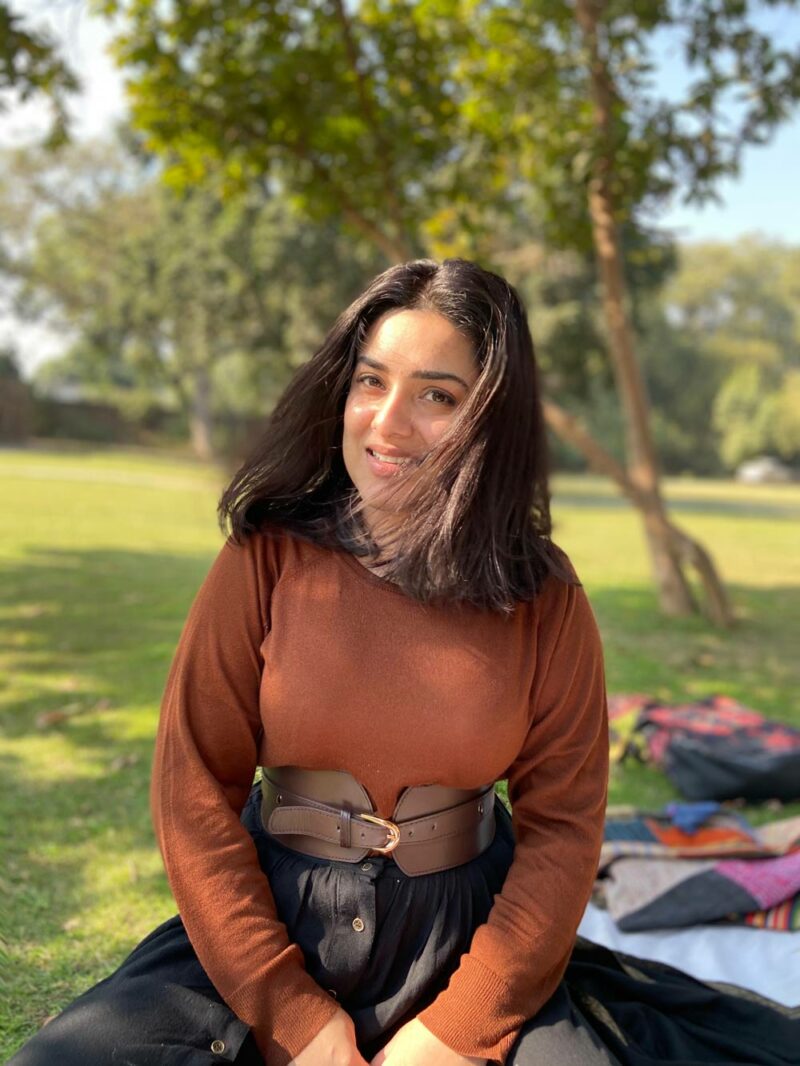 Tell us about yourself?
I'm Mehak Tariq Beigh, a 27-year-old fashion designer, born and brought up in Kashmir. I did my schooling at Presentation Convent, and thereafter went to Pearl Academy, New Delhi to pursue my graduation in Fashion Design, and that is where I found my calling. Throughout my time in the fashion industry, I gained a keen interest in the revival of crafts and working towards the social and environmental aspects of fashion.
As a designer, I have grown to understand that it's impossible to turn a blind eye to the waste created by the fashion industry. I have come across the harsh reality of the clothing industry, the adverse effect fashion has on our environment. As we know textile is the second most polluting sector in the world, being a major contributor to polluting fresh air and water. The increase in the amount of clothing we now purchase has far-reaching consequences for the environment. With that in mind 'WeAreLabeless' was born.
We Are Labeless, is an eco-Conscious design hub based out of New Delhi, for all practices related to ethical and sustainable fashion, to move away from fast-paced manufacturing and consumption. Working towards creating fashion beyond vanity. We work towards connecting artisans and craftsmen from the subcontinent.
What assignments have you done or are you doing?
My graduating collection was an effort to throw light on a long-lost folk theatre, in Kashmir, bhand pather which once used to be the voice of the valley to a national and international audience. The collection was showcased in Spring/summer 2018 Vancouver fashion week, and Amazon fashion week.
About the collection: Phir Kath, It's a timeless collection that depicts the accepting, spontaneous and flexible nature of the Cultural folk style. I studied this tradition and tried to adopt it in my collection, to bridge a gap between the past and the present while shedding some light on this culture. The collection is an amalgamation of contemporary/modern designs with traditional fabrics using sustainable design practices like natural dyeing, de-construction, and upcycling of old pherans. These designs were produced by deconstructing old men's Pheran and patching them back in a different style. The garments produced were modular, meaning that they can be worn multiple ways, offering variety to the individual wearing them.
Another collection I worked on is "Meeras" In 2019 when I started my Brand. Meeras, being our first collection, revolves around the journey of age-old traditions and techniques that we grew up with, It is a conscious effort towards bringing together crafts and people from different ethnicities. It's not just about creating clothes but connections and memories. Through Meeras we tried to revive and combine two handcrafted techniques, one being sozni embroidery from Kashmir and handloom fabric made in Bihar. while working with modern-day silhouettes. For this collection, we worked very closely with (Women's Development Corporation) in Kashmir and empowered a household of 7 sisters from a distressed area in Kashmir.
How do you see the fashion industry in Kashmir?
Kashmir is world-renowned for its intricate craft and rich culture, Be it tapestry, shawls, or embroidery. The unique textile traditions from the valley are beautifully depicted. Each of these crafts has an exquisite beauty. The famously known paisley motif that has been used by designers all around the globe originated from Kashmir. But as the fashion industry is fast-paced and changes at the speed of light, now more than ever we need more creative minds to come up and explore the craft keeping while finding a spot for classical Kashmir in contemporary times. We need more careful innovations to reserve our place amongst the others crafts around the world. With an abundance of incredibly skilled craftsmen, we critically need our younger generations to take the front seat and run this industry to greater heights without diluting our strong identity.
Interviews by
Durdanah Masoodi