Tell us about yourself
I was born in Kashmir. I did my schooling at Mallinson School, Srinagar and after that I did Bachelors in Science and Bachelors in apparel design and visual art from Kashmir University and JD Institute of Fashion Technology Delhi respectively. Although I belong to a family of engineers and doctors I chose to be an artist as I was always inspired by the works of my great grandfather Abdul Gani Nawchoo who was a well known calligrapher and his works can be seen at almost all famous shrines in Kashmir.
You can paint with both hands? Wow tell us about that
Yes I can paint with both hands simultaneously and I use my ambidextrous skill to create beautiful mirror image and symmetrical artworks. I think painting with both hands while music is playing is a kind of therapy in itself as it has such a soothing affect on ones mind. In 2015 I created a two handed sketch live on Doordarshan Television.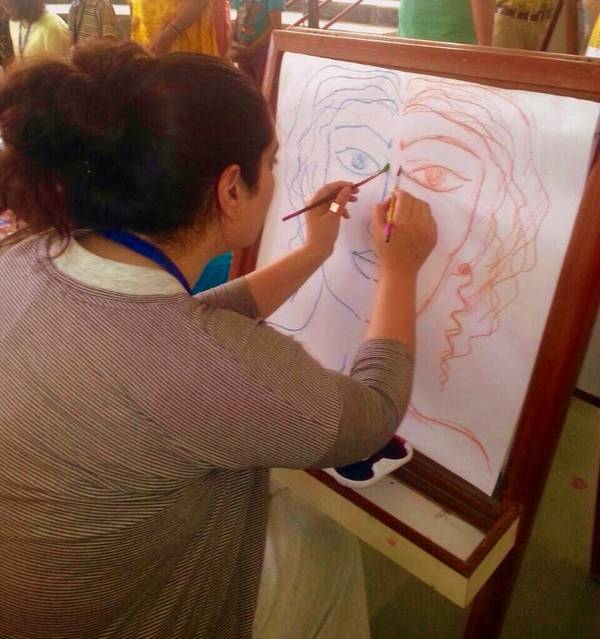 You conducted exhibitions of your paintings portraying miseries of war, tell us about those?
I showcase my paintings through solo exhibitions. I recently did a series of 15 paintings in acrylics titled "Women of War". This series depicts women of Kashmir who suffer mental and physical trauma due to war like conditions. This year these paintings were exhibited at JK festival in April and Jawaharlal Nehru University in May with a tremendous response specially from inquisitive young generation.Since all of these paintings show women mourning the loved ones, protesting and wailing , myriad of people got curious about these women inquiring about them and their state of mind. I prefer showcasing at open venues and locations where lot of people walk in and get to see my art because the paintings I create are not meant for beautiful elite walls rather they carry a message that needs to be propagated to as many people as possible neither do I prefer getting them framed and choked!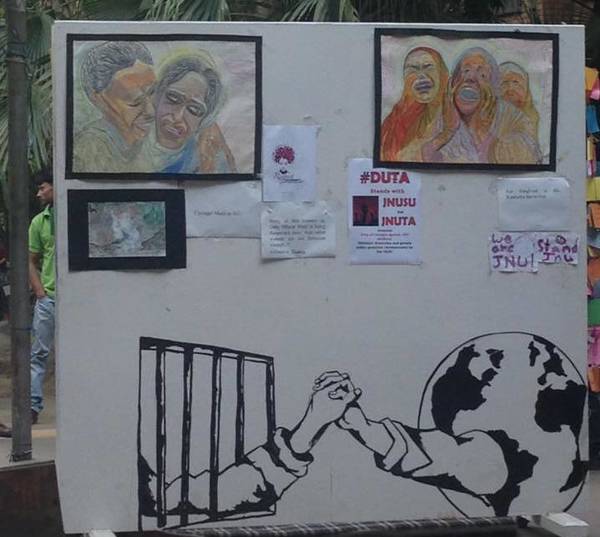 Tell us about Atelier UZ, your design label
I started my label Atelier UZ in 2013 and opened a store in Kashmir with the same title. The response was good but within a years time I realized that the pace of work is slow hence I decided to move back to Delhi and started conducting art workshops under the same label name.
Tell us about the art workshops that you conduct
Since 2014 I have been conducting art workshops for all age groups. During these workshops we play with all aspects of art like painting, clay art, glass art and classic animation but the main emphasis is on art therapy wherein I amalgamate my training in psychology with fine art hence helping and healing people who seek help for psychological trauma. The core motive is to make inclusion a priority by bringing in people from all age groups and backgrounds, children with special needs and masses struggling with mental agony and trauma into this program. Well I surely intend to do workshops in Kashmir and if we are open to new ideas we can flourish as a state at a faster pace.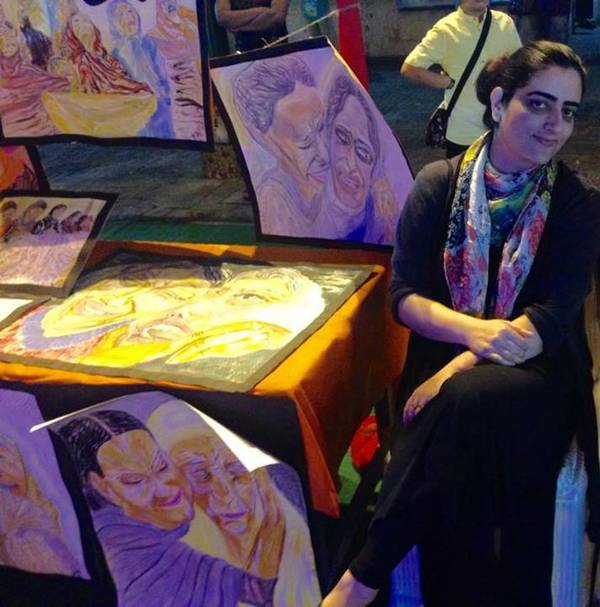 Do you think yourself as an artist, designer or business woman?
I am an artist and I think of art as an umbrella term where you can belong to any genre of art be it fine art, apparel design, animation, graphic design or performance art for that matter of fact.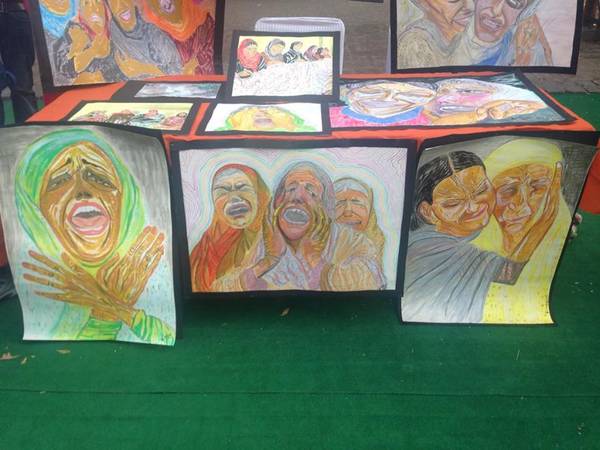 What are your plans ahead
Plans are like dreams they don't change they transcend. I intend to help as many people as possible through art therapy specially people of Kashmir who need it the most. Since I plan to do my next series in oils, at present I am getting trained in oil painting.
What advice can you give to any budding artists in Kashmir
Being an artist is a lot of hard work, one needs to spend hours to come up with something really alluring and profound at the same time. The young Kashmiri artists must not stick to one aspect of art, art is much varied and lot can be done in this field, they must learn to branch out and explore different genres of art.