Every year Kashmir attracts lakhs of tourists which is why every season witness a lot of crowd in the usual tourist spots. For those who prefer to spend their time in isolation with nature alone should visit some of the unconventional places. Some of these unseen and rare places in Kashmir don't only offer amazing views but also, there are many different ways that people can enjoy their holidays with families and friends by indulging in many activities like hiking, camping, and star gazing. So, let's help you all plan a perfect offbeat itinerary of Kashmir this upcoming season. Below is the list of places which one can surely try :
1. Chatpal
Located in south Kashmir in Shangus district, this place is definitely a place where one can disconnect and get lost amidst mountains and lush green lawns adorned with wildflowers. A perfect get away from the mad rush of city with only noises from babbling brooks and birds chirping seems like an ideal destination. There are few J&K tourism resorts which are quite affordable and easy on the pocket. This place has a potential to surprise you with its beauty and calm- serene surroundings. Chatpal remains an untouched and isolated place, where commercialization is absent and has some interesting nearby places to visit as well like Aharbal waterfall, Sonmarg, Lolab valley, Gulmarg, Martand temple and Kishtawar National Park. Distance from Srinagar -: 88 km
Buy 100% Kashmiri Saffron Online Here
How to reach -: By Air: The airport in Srinagar is the closest airbase, which is well connected to important cities of India like Chandigarh, Jammu, Mumbai, New Delhi, etc. From here, taxis can be hired to make the 88 km journey. By Rail: The closest railway station is the Jammu Tawi railway station, which is located 222 km from Chatpal. By Road: From the Anantnag-Chitergul Road till Achabal and then a local shared jeep/sumo should be taken to reach Chitergul and then another one that will take you to Chatpal. From Srinagar city it takes three hours to reach Chatpal. Best Time to go: Summer months from April to June are certainly the best time to visit Chatpal, since it has a pleasant climate and the temperature remains between 15 to 25 degree Celsius.

2. Lolab Valley
Synonymous with divine beauty with enticing scenery, this valley is sure to make you fall in love with it. It is an oval-shaped valley 24 km in length with an average width of 3.2 km. From orchards, paddy fields, lakes, and springs to meadows, this place offers everyone to explore and enjoy the bewitching nature. Located in the north-western side of Srinagar city and it lies 9km north from Kupwara. This remote place sure does surprise many with its raw beauty. Here lies a lake called Satisar and a spring called Lavnag which is three feet deep with crystal clear water. Another spring called Gauri spring is another major spring in the area. The other main towns in the Lolab Valley include Kalaroos, Lalpor, Kigam, Tekipora, Kandi, Chandigam and Muqam. The Nagmarg meadows, which separate Lolab from Bandipora district also attracts many tourists. These villages give a glimpse into typical Kashmiri villages and the local lifestyle. Distance from Srinagar: 114 km
Buy authentic Kashmiri Almonds & Walnuts.
How to reach: By air: From airport located at Srinagar, cars can be rented straightway. By train: Train to Jammu is connected well from major cities and from there, j&k tourist bus or a private car can be rented. By road: From Srinagar in Kupwara district either a taxi or bus can be taken. Best Time to go: In spring and summer seasons (April to June) as the weather is pleasant and even monsoon months (July to September) are favorable as there isn't a heavy rainfall. Winter season (October to March) are adverse and chilly due to snowfall.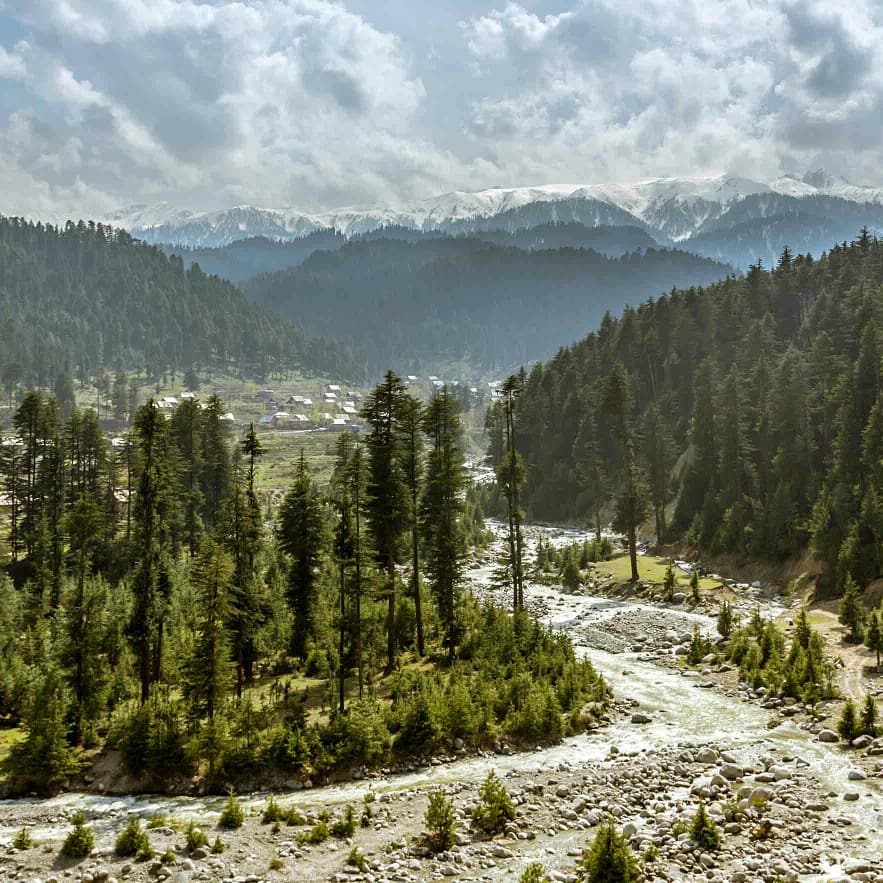 3. Bangus Valley
A hidden and untapped place with some charming views which will leave you enthralled. A relatively unknown place which doesn't much attention from tourists but the J&K tourism has been actively working in making it fully functional as an active tourist location. It is located in the north of Kashmir in the Kupwara district and lies within the Handwara sub-district. The valley is positioned close to the line of control between India and Pakistan. The valley has some really interesting ecological areas surrounded by green grasslands, meadows and springs. It is even proposed to be a biological reserve as it produces a fine quality of grass for cattle which also has a medicinal value. It is an unexplored place with pristine picturesque beauty. Distance from Srinagar: 115 km How to reach: The valley can be reached through two routes. One is through Handwara and other through Chowkibal. Best Time to go: In spring and summer seasons (April to June) as the weather is pleasant and even monsoon months (July to September) are favorable as there isn't a heavy rainfall.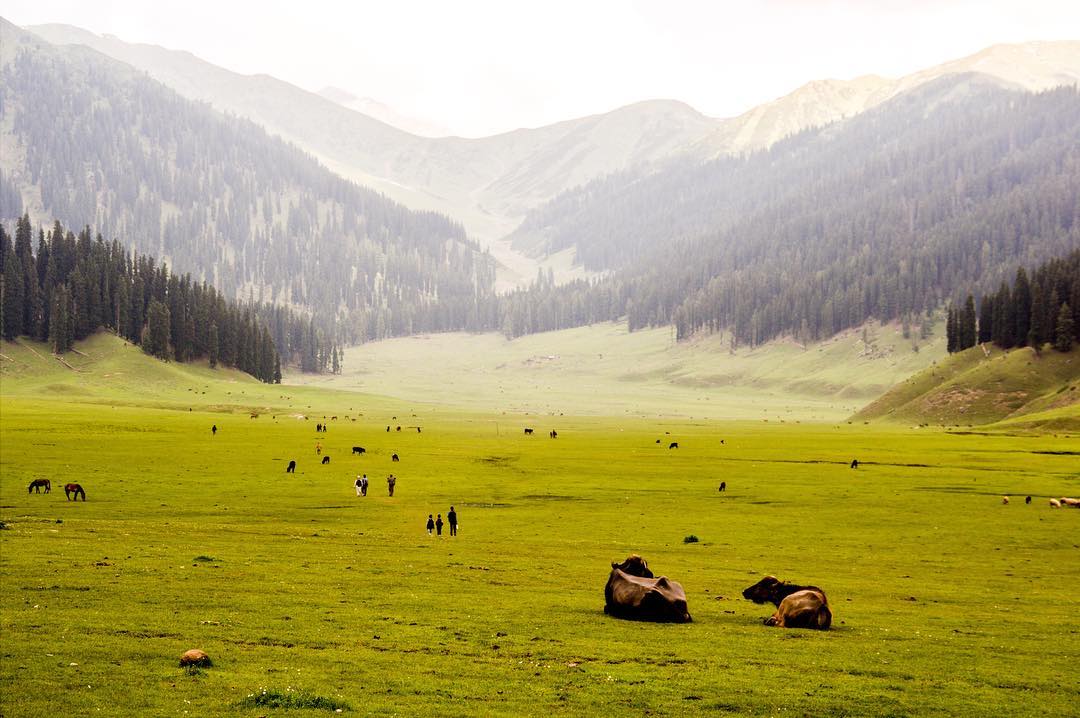 4. Sinthan Top
It is one of the rarest places in Kashmir which is very well connected by the newly opened Anantnag-Kokernag-Sinthan-Kishtwar road. Covered with dense pine forests, lakes, mountains, this place will fascinate and engross your mind completely. Nature here is in its best splendor and two different valleys can be seen from the mountain peak. Due to its offbeat location, it is a sure hit among who gets to visit this mesmerizing place. The road connectivity and excellent maintenance make it really accessible and it is a must visit place for its sheer panoramic view of the snow capped mountains. Distance from Srinagar: 132km How to reach: By road from Srinagar by a taxi or a private mini bus. Best Time to go: In spring and summer seasons (April to June) as the weather is pleasant and even Winter season (December to March) when snowfall can be enjoyed.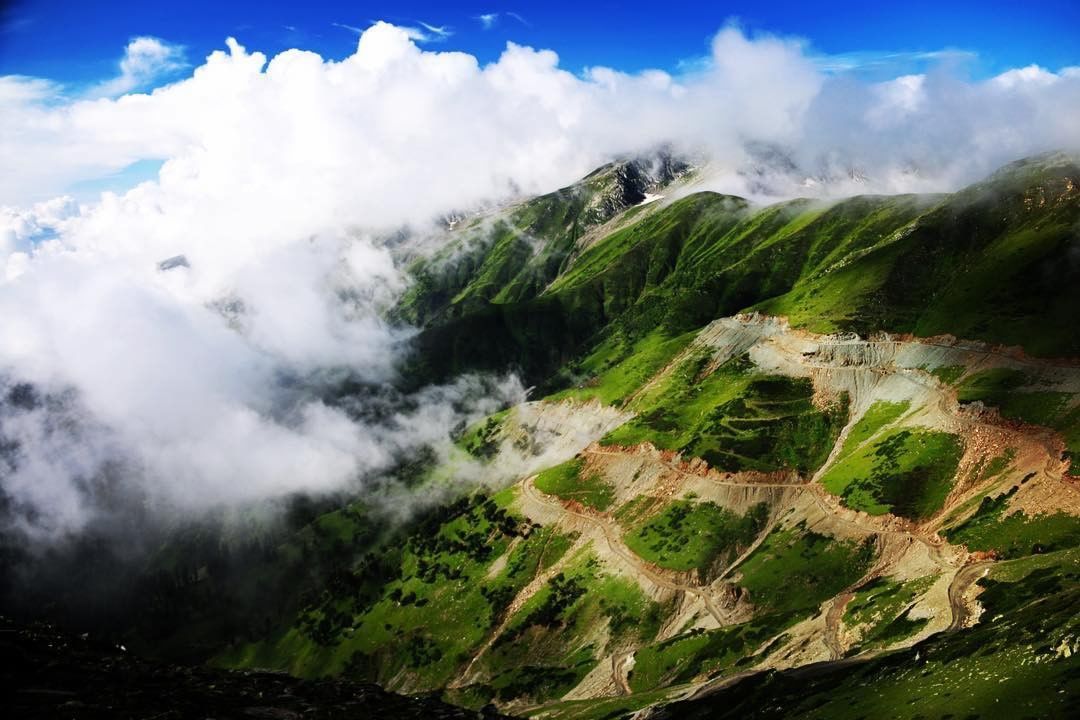 5. Daksum
It happens to be a trekker's paradise which is covered with coniferous forests, streams and grassy meadows. Also, a picnic spot situated south-east of Anantnag. The trout fishes found here are really famous for its fine taste. The forests surrounding Daksum are rich in flora and fauna. This place provides a perfect resting place for mind, body and soul. Overall, the solitude present here offers a perfect retreat for holidays. There is lush grass underneath and pleasant greenery all around and it all comes together beautifully in this magnificent location. Distance from Srinagar: 99 km How to reach: By Air: Sheikh-ul-Alam Airport, Srinagar (connected to Delhi, Mumbai, Leh and Jammu) and from there a pre-paid taxi can be availed. By rail: Nearest railhead: Jammu (287 km/ 8 hrs) and from there a taxi can be availed. By road: From Srinagar, the buses leave via the Srinagar- Jammu NH1 highway. Best Time to go: April to September. Snow begins in December, but the Tourist Bungalows and other accommodations may lack heating systems. So, kindly check before booking any.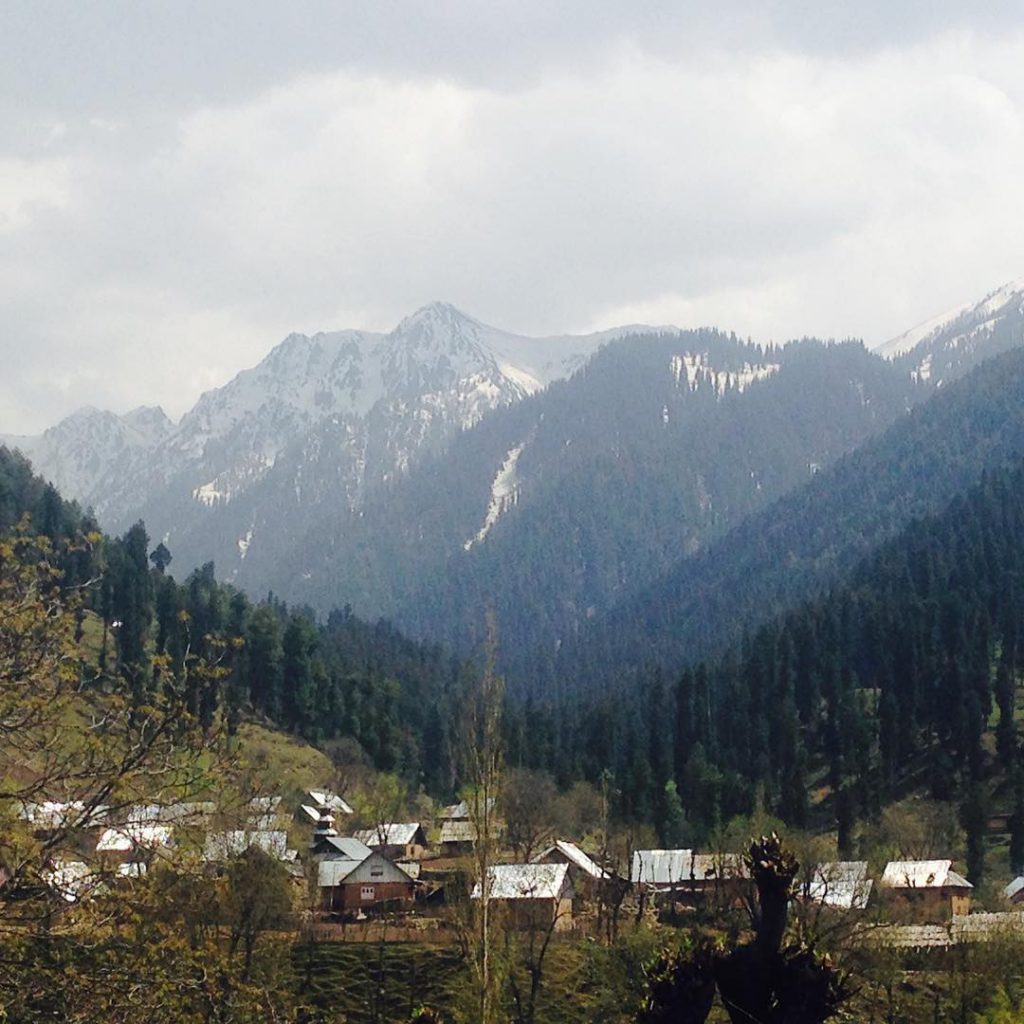 6. Karnah
Karnah Village, initially known as Karnav, was ruled by many emperors. According to studies, the village has been the perfect hiding spot for many defeated emperors. Located in Kupwara district, it is one of the offbeat places which rarely few know of. This pristine hamlet is surrounded by abundant green meadows, valleys, and rolling mountain peaks. Here are approximately 58 villages which are spread across the region. Karnah lies near to the line of control between India and Pakistan. Distance from Srinagar: 293 km How to reach: By air: From airport located at Srinagar, a taxi can be availed directly. By rail: From the railway station of Jammu, a private bus or taxi can be availed. By road: Prepaid taxi can be taken directly to Karnah. Best Time to go: In spring and summer seasons (April to June) as the weather is pleasant and the temperature is between 15-26 degree Celsius.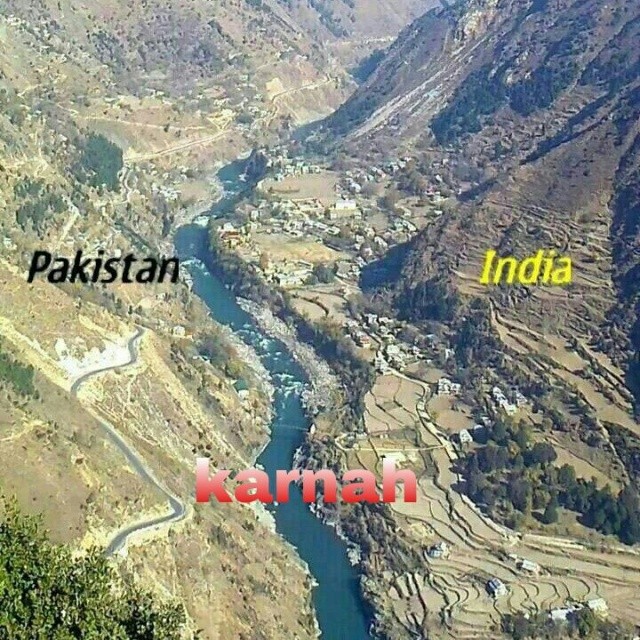 7. Warwan Valley
Also, known as the Salt Route, has been one of the most ancient and sought after treks in the Trans Himalayas and this valley connects the Ladakh Himalayas from the Suru Valley to the Kashmir Himalayas. Warwan valley has towering lush green buttes which are astounding and the waterfalls, clear sky and cool breeze which amazes you every passing minute. But what makes it a must-visit place is its calm and serene surrounding thus making it a valuable and hidden gem from the world. The Valley of Warwan, falling in Kishtwar district, is situated in the upper reaches of Himalayas at an altitude of around 7000 feet above sea level. It is bound by Kashmir Valley on one side and Ladakh on the other and remains completely cut off from the rest of the world for around 7 months in a year. One of the unexplored places in Kashmir which sure to leave you in awestruck. Distance from Srinagar: 264km How to reach-: By air: There are daily flights in and out from Srinagar International Airport connecting many cities and from there, any pre-paid taxi can be availed. By rail: A direct train to Jammu is available via booking. From Jammu Tawi Railway Station, Srinagar is about 297 km away and after, reaching there, a pre-paid taxi can be taken. By road: It takes 3-4 hour's drive from Kokernaag to reach Warwan valley. Best Time to go: To visit this nature's gem is between the months of May to October.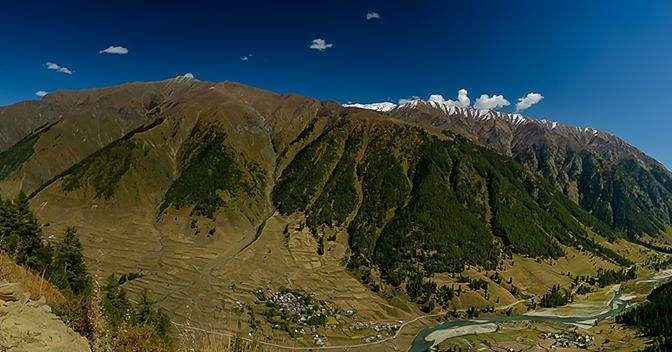 8. Watlab
Situated on the Sopore-Bandipore road, about 56 km from Srinagar and 8 km from Sopore in Jammu and Kashmir. As you move away from the well-traversed areas of the valley, slowly and steadily, you will get to see the Kashmir you have never seen before. Apart from the untamed beauty, Watlab in Kashmir is famous for its hilltop Muslim shrine. The shrine was built in the memory of Baba Shukurddin, a Muslim mystic. Many state that it is has the "real Kashmir vibe" and also, pristine Wular lake can be viewed as well. There is a Forest rest house situated amongst beautiful apple orchards. Take a day off and rest your eyes, sight and mind at Watlab and see what Kashmir has to offer. Distance from Srinagar: 56km How to reach-: By air: From Srinagar airport connecting many cities and then, availing a private mini bus, taxi etc. By rail: direct train to Jammu Tawi Railway Station and then any bus or taxi can be taken. By road: Bus or a taxi from Sopore can be taken to reach Watlab. Best Time to go: From February until November.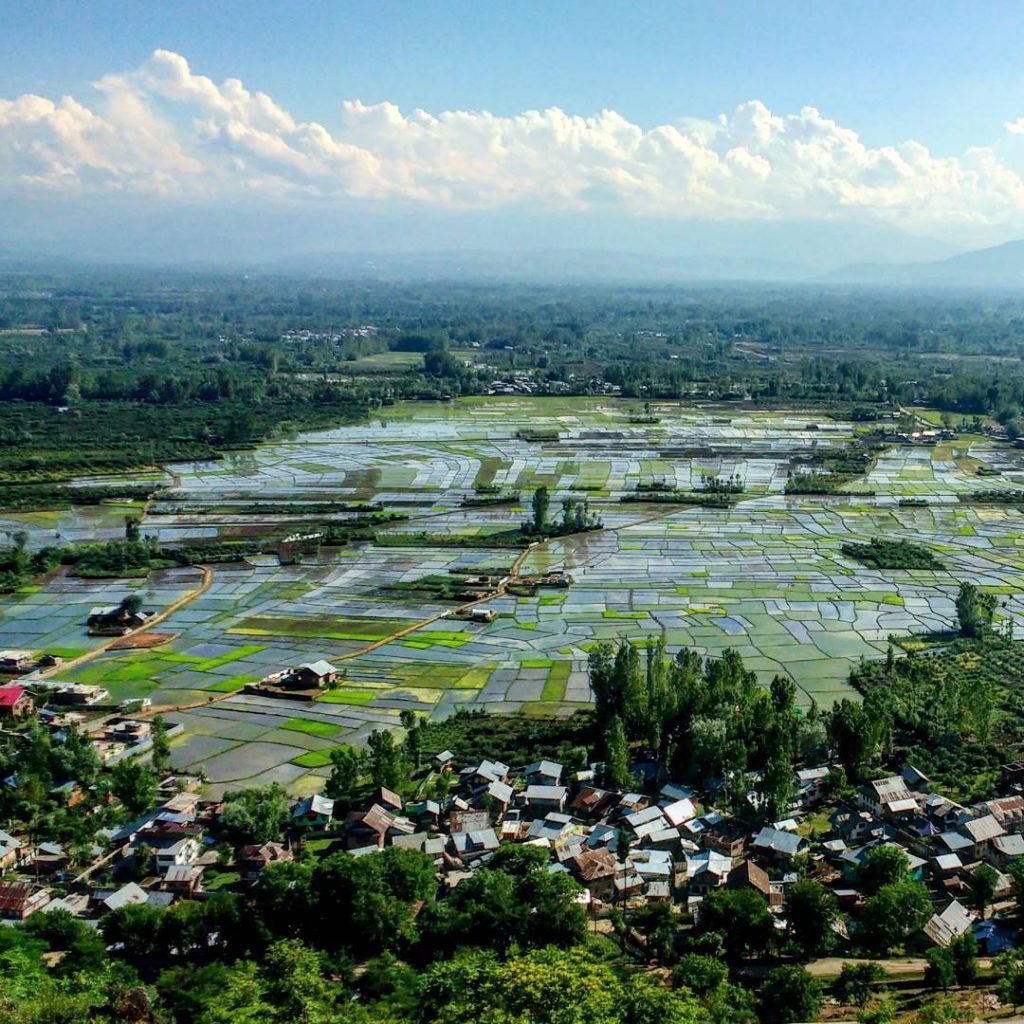 9. Sangam Meadow
Sangam village is located in Bijbehara Tehsil of Anantnag district in Jammu & Kashmir, India. It is situated 4km away from sub-district headquarter Bijbehara and 12km away from district headquarter Anantnag. Strong local industry for cricket bats manufacturing which why many of them are displayed along the roadsides along with seasoned timber neatly piled in stacks. Here, one can witness the confluence of two tributaries of Jhelum river which is a treat for the eyes. The ecstatic visions seen here are never ever to be forgotten for rest of your life. It is one of the unseen and rare locations in Kashmir which should be seen and marveled. Distance from Srinagar: 132 km How to reach: By air: From Srinagar airport, a direct taxi can be availed. By rail: Direct train to Jammu and then a bus or taxi can be booked directly to Anantnag district. By road: daily locals buses run from Srinagar to Anantnag district. Best Time to go: Summer and monsoon seasons are the best months to visit.
10. Verinag
One of the largest springs, Verinag, which lies in the Kothar district, is 78 km south-east of Srinagar (via Anantnag), and is easily accessible through a by pass from the Jammu – Srinagar high way. Just as you enter the valley of Kashmir, through the Jawahar tunnel at Banihal , is a site where nature meets scenic beauty. The spring emerges from the Jhelum river and the name "Verinag" is named after a neighboring village Ver and Nag which means "spring" in Kashmiri. This place is not just known for the river it feeds but also, for the idyllic and beautiful gardens which surround it. There is a fascinating story behind the relevance of this location under the Mughal rule. Distance from Srinagar: 78 km How to reach-: By air: Direct flight till Jammu and from there a bus or a taxi can be booked easily. By rail: Train to Jammu tawi railway station and from there, bus or taxi can be taken. By road: Highway connecting Jammu-Kashmir via Banihal tunnel. Best Time to go: April to September. As Snowfall begins in December so the highway gets closed.
11. Kokernag
Kokernag is a town and a notified area committee in Anantnag district in the Indian state of Jammu and Kashmir. Koker means 'fowl' and nag means 'serpent'. The spring gushes out of the base of a thickly wooded hill from where it divides into channels, which resembles to the claw-foot of a hen, hence its name. Kokernag is at the height of(approx.)2000 mts from sea level. The place is famous for gardens, largest freshwater springs in Kashmir and for its trout streams. Towns and village situated around Kokernag are Wangam, Hangalgund, Sagam, Zalergam, Dacksum, etc. Kokernag has been mentioned in Ain Akbari, wherein it has been mentioned that the water of Kokernag satisfies both hunger and thirst and its is also a remedy for indigestion. Distance from Srinagar: 38.3 km from Srinagar city How to reach-: By air: Flight to Srinagar Airport and then, a pre-paid taxi can be booked easily. By rail: Railway station nearest is the Jammu tawi railway station and from there, any bus or taxi can be booked. By road: Jammu-Srinagar highway can be taken till Anantnag district. Best Time to go: Summer and monsoon seasons (April to October) are favorable as the weather is pleasant. Article by Mehreen Khan