Tell us something about yourself
I am Kamran Nisar, a 26 year old Game of Thrones loyalist. Ummar is a 29 year old Coffee-connoisseur. As a duo, we are the people behind the inception of Winterfell Cafe.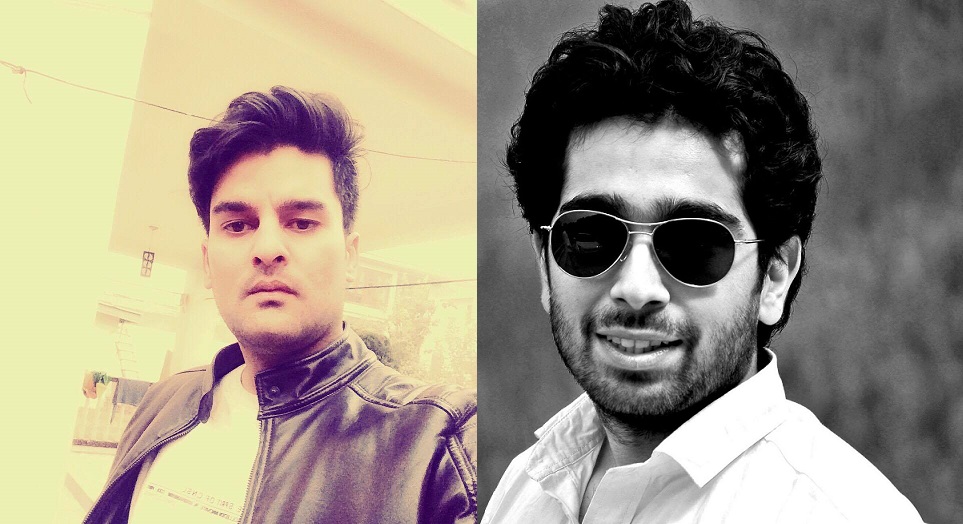 Why the theme Game of Thrones?
Game of Thrones, a popular television series from the house of HBO has countless followers across the globe and we two are among them. When the Game of Thrones started we being Kashmiris could relate to it.
In Kashmir we do not have many theme based cafes, so we wanted to give our cafe a theme and what could be better than our obsession "GOT", thus making Winterfell the first of its kind in J&K .
Those travelling to J&K are bound to find the cafe as a much needed halt and are certain to find themselves awe inspired. The best part about the cafe is that it is very dynamic- we keep changing little things about the place so that even regulars find themselves at the receiving end of surprises every now and then- much like the television series itself with its unexpected twists and turns. We also visualise creating a performance platform for young artists and are working relentlessly with our Winterfell Live Sessions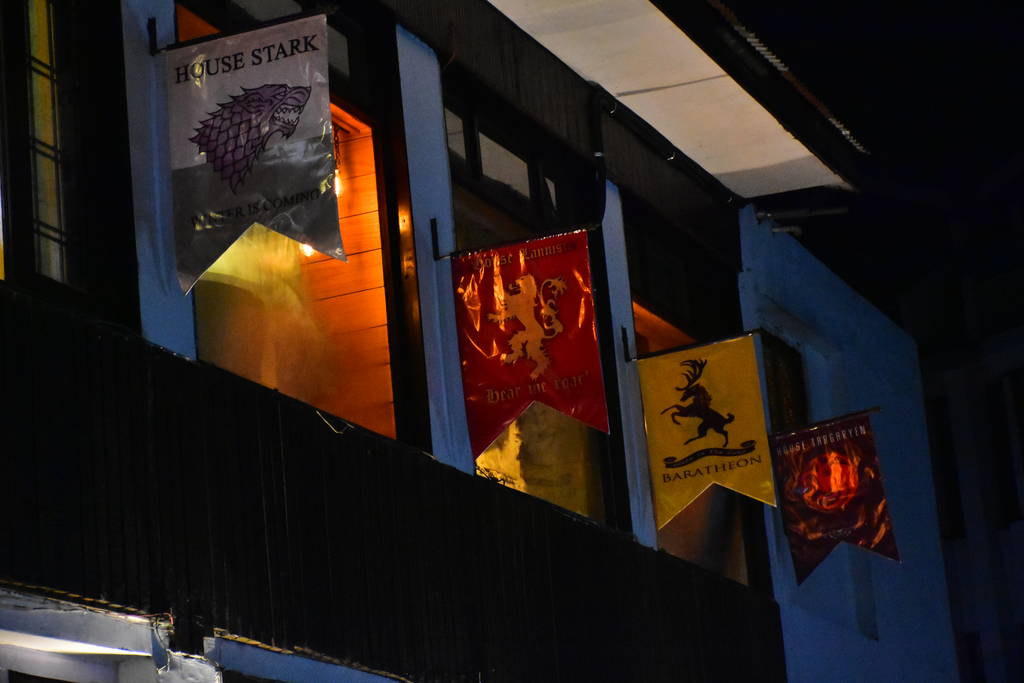 What inspired the name Winterfell cafe?
In GOT Winterfell is the seat of the ruler of the North and the traditional home of House Stark, located on the Kingsroad that runs from Storm's End to the Wall . There are barely any young people who have watched GoT who do not feel a little Stark-esque. Winterfell was thus, the obvious choice.
We wanted to give Srinagar a place where people from all walks of life could find a congregation point over great food and mind numbing coffee with the objective of Kashmir's legendary hospitality not being lost in a bistro-atmosphere.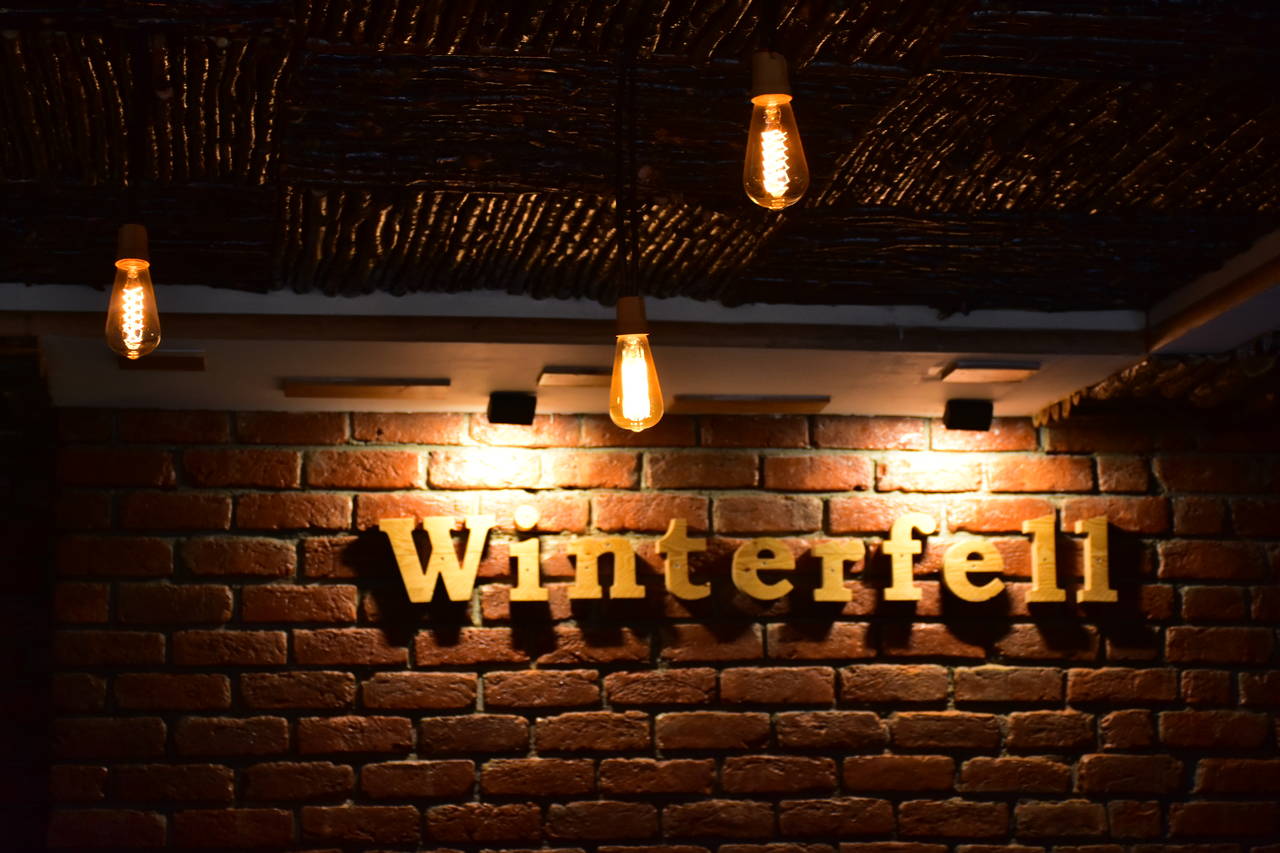 What is the layout of your Cafe?
Starting from the house flags fluttering outside the cafe that welcomes the guests to the staircase that greets you with posters on either side that reminds one of their favourite moments from the series to the feel of the cafe which follows a wood and grunge theme, giving the visitor a medieval europe feel. The cafe is done up with little artefacts from the series that we sourced exquisitely for the cafe. In fact, someone who is unfamiliar with the series too will be inspired to watch it after paying a visit to Winterfell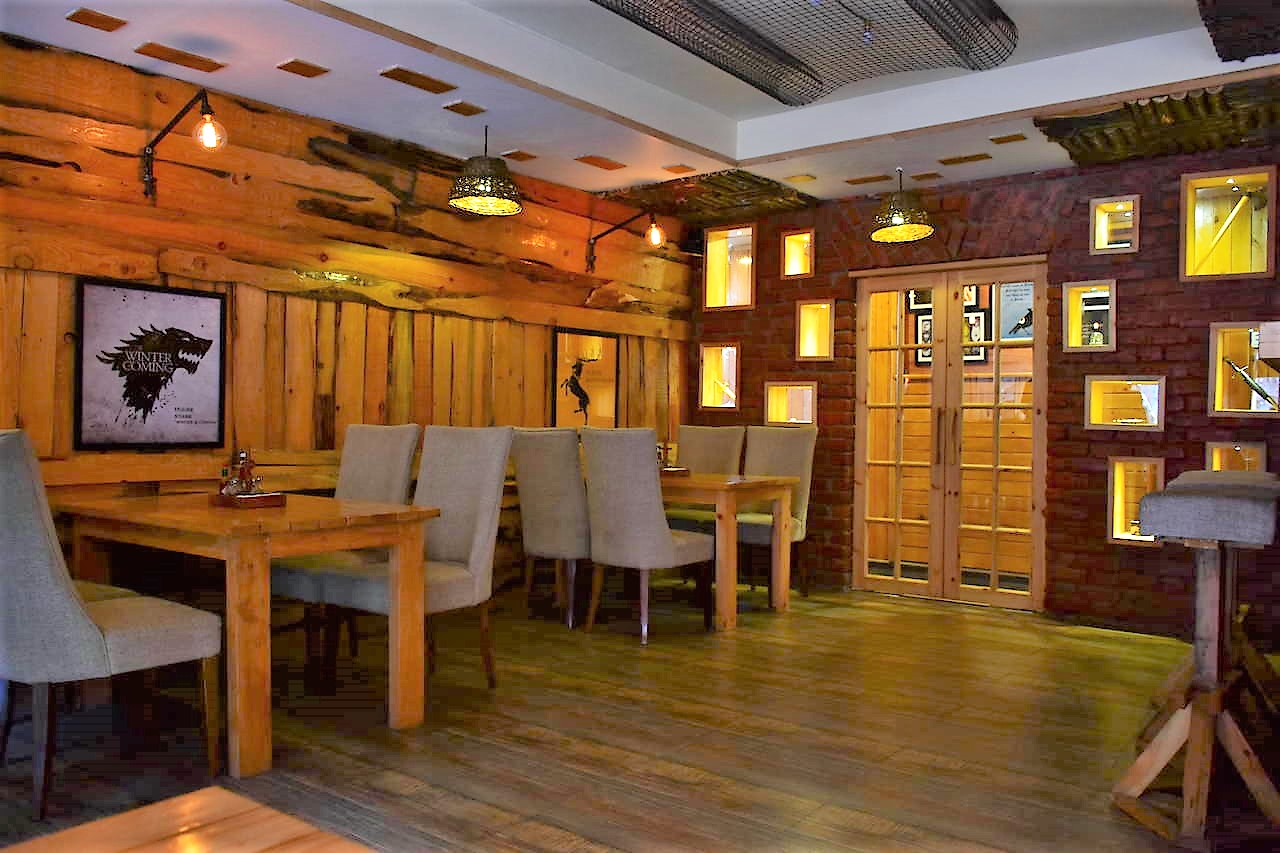 Who are the other people behind Winterfell cafe?
For starters we have our very own 'crows' (sorry we are Stark loyalists) who are the lifelines of this place:
At your table you can expect Basharat to take care of all your requirements. The man who brews the coffee in the north goes by the name Arif. Our own private Maestor is Taposh, who exquisitely blends your favourite flavours and places it on a plate, just the way you'd remember it. Mukhtiar is the pillar who keeps everybody going- We love our Pod.

If you were a customer in your own Cafe, what would you order from the menu?
If Ummar and I were to order from our menu, we'd scoop up all the spaghetti in the kitchen, even though I think Ummar has a secret crush on the Alfredo Penne, which is why it keeps disappearing from our back office. The Pineapple Wrapped Chicken is not just a dish, it is an experience while our Steaks and Grills (I am a little partial towards the Salisbury Steak) are designed to take your taste buds on a memorable trip on its own. I've heard our everyday-people drool over the Chicken Mushroom Pot Pie and I've been meaning to sneakily steal a plate for myself.
All our coffees and other beverages are specially concocted to enable conversation, I swear!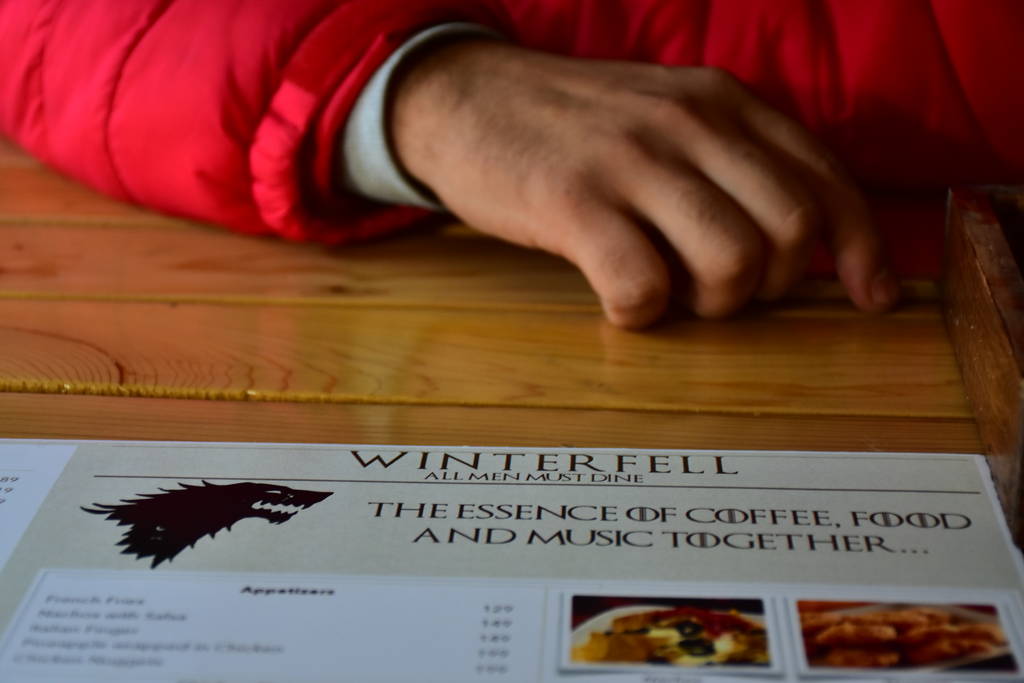 If people try your cafe, what can they expect?
All our guests are made feel like Khaleesi while the best continental chef in the valley runs our kitchen. On that they can also expect loads of timber, their favourite life-changing quotes, coffee just the precise way they would like it, an effortless replication of the subtlest flavours from continental cuisine. Their own private book corner for all those moments when they need to be left to themselves, and every now and then expect live performances from the best musicians of Kashmir.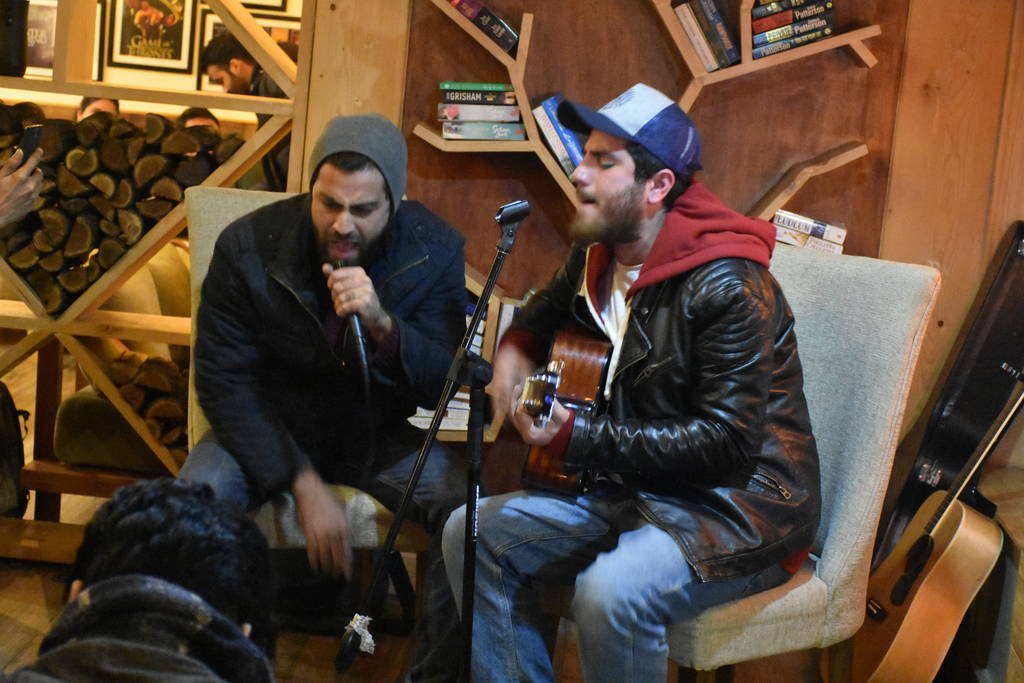 What advice would you give to someone who is dreaming of opening their own small business in Kashmir?
Throw caution to the wind, place your dreams as a badge of honour, step out there and make it happen. Yes, like us, you'll have a hundred launching dates, but one fine day when you've stepped up to be adamant as you are about your beliefs, nobody can stop you. Also, the brownie point? You'll find a lot of unexpected love coming your way.
Ali Saffudin Live at Winterfell cafe

Address of the cafe: Boulevard Road, Opp. Ghat No 5, Srinagar, Jammu and Kashmir
Did you like this article? We're a non-profit. Make a donation and help pay for our journalism.