Time is Precious and its Running Out for Sana
This girl namely Sana Bhat who belongs to Magarmal Bagh, Srinagar has been diagnosed with RELAPSE ACUTE MYELOID LEUKEMIA ( A TYPE OF BLOOD CANCER) . She is currently under treatment at Rajiv Gandhi Cancer Institute New Delhi.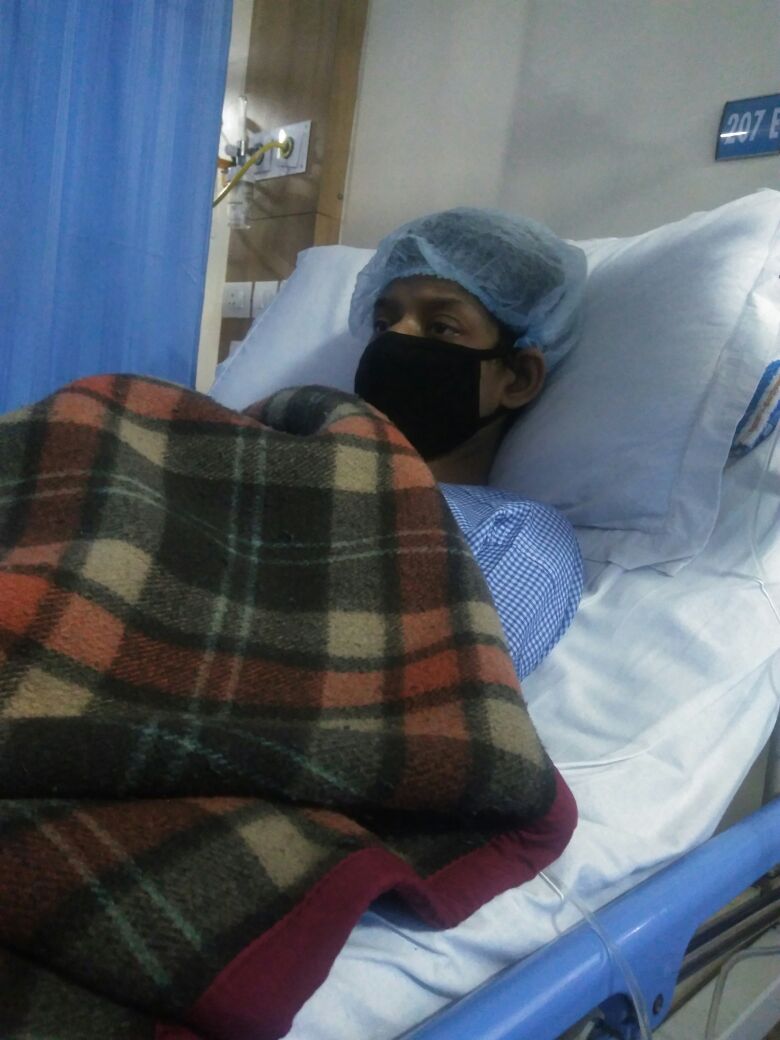 The family has already spent huge sum of money on the treatment of Sana, now they are left with no money for further treatment for Sana. Mother of Sana does not work, while the father is no more so all the responsibility is on the siblings who are finding it almost impossible to make ends meet.
After trying for help from various places, all they get to hear is promises and hopes while no real help has come yet.
Currently Sana is going through Blood Transfusion (Blood and Platelets) on alternate days which costs Rs. 25000 (Twenty Five Thousand). Doctors have prescribed after the transfusion she has to undergo systematic cycles of chemotherapy followed by ALLOGENIC STEM CELL TRANSPLANT which would cost her 15-20 Lakh Rupees.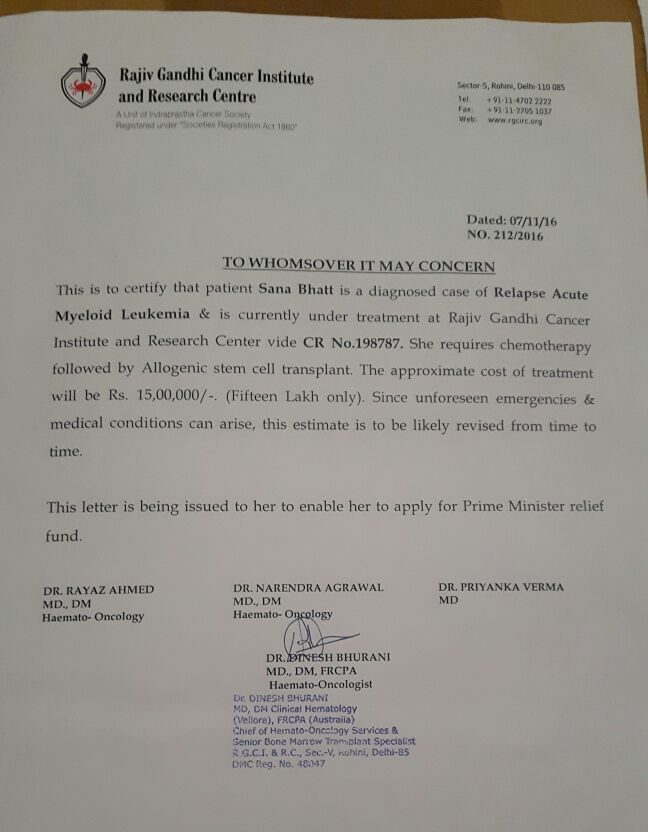 We request our readers to donate to save a precious life. All your donations big or small will be appreciated. Here are the account details where you can make direct donations.
SANA YOUSUF BHAT
ACC: 20287040015
BANK SBI
BRANCH RESIDENCY ROAD.
IFSC: SBIN0000722
Or else you can in
Account Name: Gyawun
Acc: 0012366712
Bank: Kotak Mahindra
Branch: Vasant Square Mall, Pocket V, Sector 8, Vasant Kunj, New Delhi
IFSC: KKBK0004597