Tell us about yourself?
My name is Aabha Hanjura. I am from Srinagar. I was born in Kashmir but raised in Jammu. My father served as served as SSP, Srinagar in the department of Post before we moved to Bangalore. I studied in Army School Ratnuchak and St Peters in Jammu and then perused my further studies in Bangalore.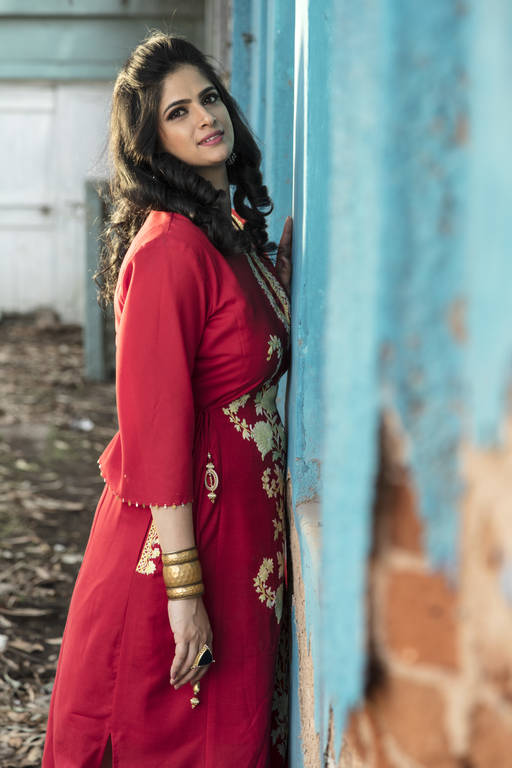 Tell us about your journey to a professional singer
I started learning Hindustani Classical singing between the age of 8-10, under the guidance of Pt Shivkumar Sharma in Jammu, which was my first ever tryst with formal singing training. I was very enthusiastic about learning & Bauji as we fondly used to call him was a great teacher. When I was done with my classes, I used to attend classes of my seniors to learn advanced Ragas ( a melodic mode in Indian music). I used to sing and rehearse all the Sargams and Taans (musical notes) on my way back to home which was in Karanagar. I was lucky to be under the shadow of a teacher who brought best out of me. That was most enjoyable phase of my life and I started practicing with a firm determination. But unfortunately my teacher passed away and after that school was never the same. With time my enthusiasm also started fading away.
Then I moved to Bangalore to pursue higher studies. After being persuaded by my family and friends. I reluctantly appeared in the audition of Indian Idol-2 and made it to the finale. Indian Idol gave me instant fame and success at an age of 18 but with time I realized commercial singing was not my thing & I wanted to create my own music. I had always wanted to be a singer, songwriter & live performer. So I went on to build a corporate career until music accidentally made a comeback into my life. I went on with it and created my band Sufistication & started performing extensively all over the country & slowly started work on new music too.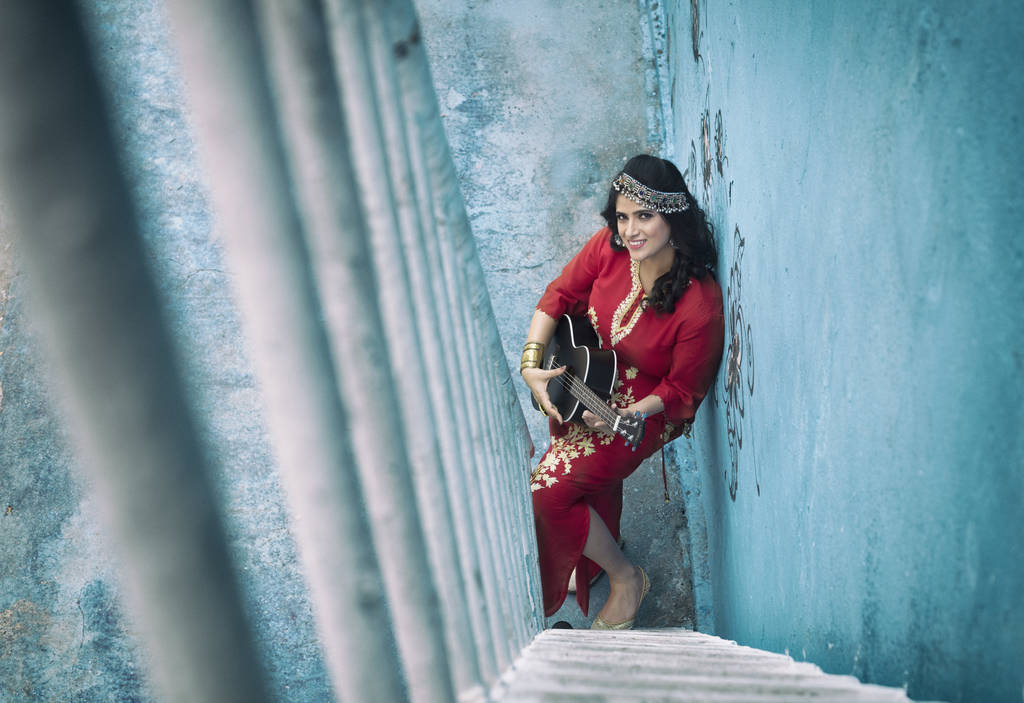 Tell us about your experience at Indian Idol Season 2
It was a great platform which reaffirmed my faith in my singing abilities as an artist. Being a finalist in a show where lakhs of people participate was a big deal. I was a teenager from a small town and life for me was a jolly ride then. "But such instant fame is often short lived, which made me realise that I need to have a greater artistic purpose that can inspire me & keep me motivated, I found my answer in folk & sufi music, especially Kashmiri Folk ".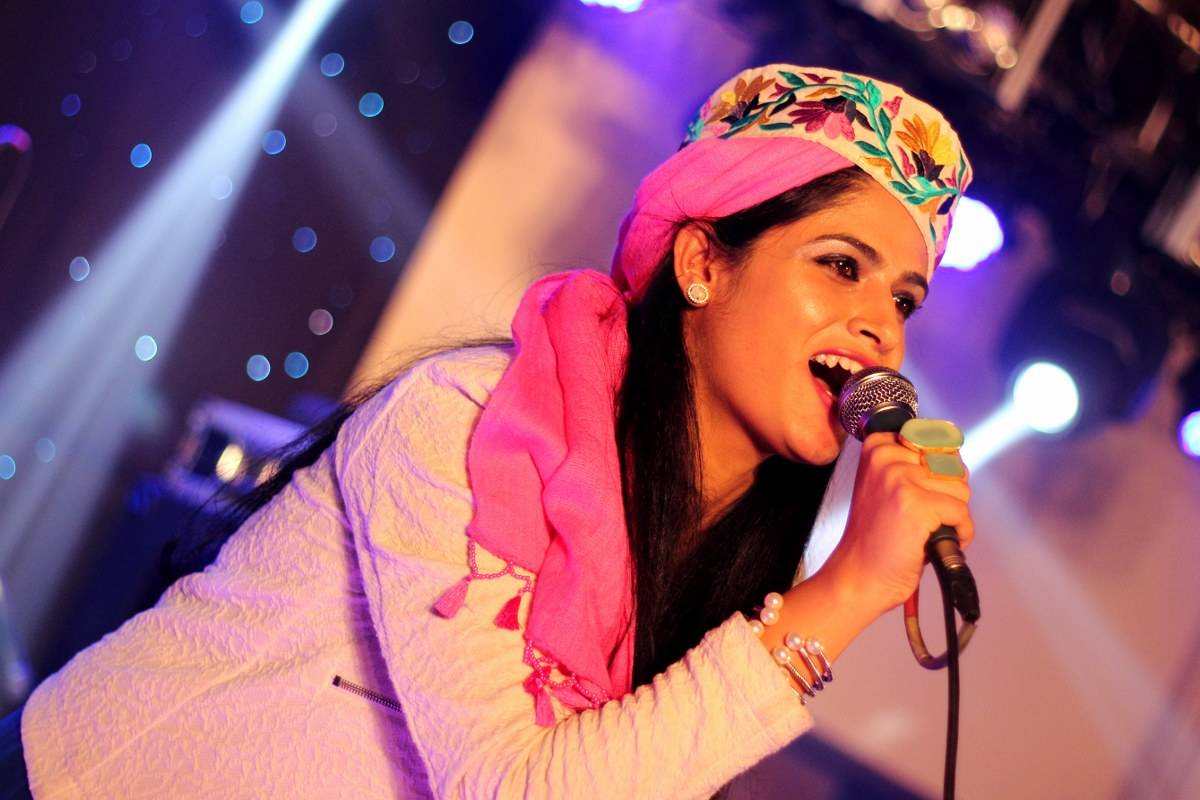 Tell us about Sufistication?
Sufistication is the name of one of the bands, I frontend. As an artist the genres which are close to my heart are Sufi, Folk & Ghazals. I wanted to perform all these genres as this kind of music is what speaks to me as an artist. As a band, we believe the music should leave the audience with a part of the band's energy, the music which Sufistication produces is soulful, groovy, happy and trance at the same time. This is what Sufistication is all about. Sufi music has the ability to reach deep within a person's soul which can make one to get up on their feet and dance. Sufistication has performed all over the country, at various festivals, colleges & private events. We also performed for the prestigious TV show Music Mojo on Kappa TV for which we did a live session of some sufi, folk and ghazals including some Kashmiri tracks.".
In the band there is Sanjay Chandrakanth on guitars, Osi Gomango on bass, Avinash Srinivas on drums, Midhun Mukundan on keys and I'm the lead vocalist.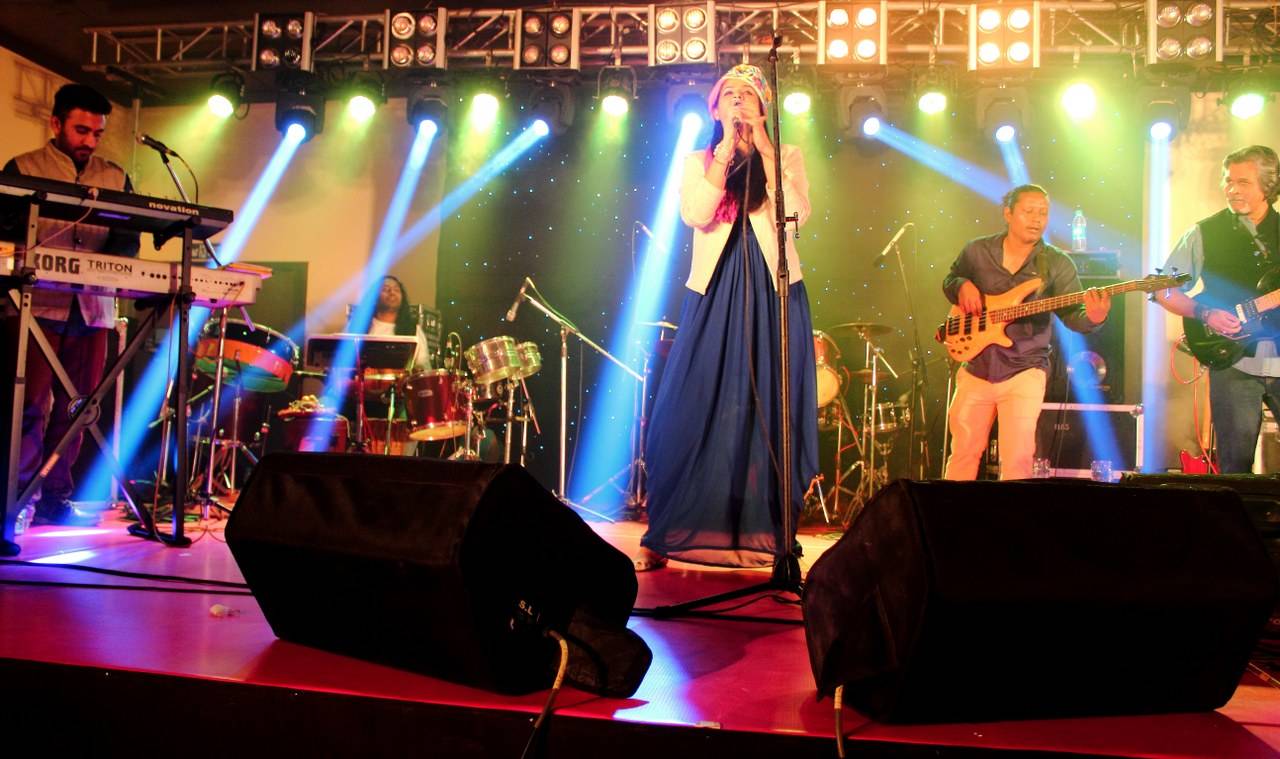 Tell us about your love for Kashmiri music?
I'm extremely passionate about it & have an innate desire to take Kashmiri music to the world. "I have a live project that performs at various festivals called Aabha Hanjura featuring The Kashmiri Folk ensemble. The motive of this music act is to perform & travel as much as possible".
"In addition to this, I want to keep pushing new music forms. I would love to see the album Aabha Hanjura & The Sound Of Kashmir as an internationally successful album one day, which will give our music global recognition, that will make me really happy!".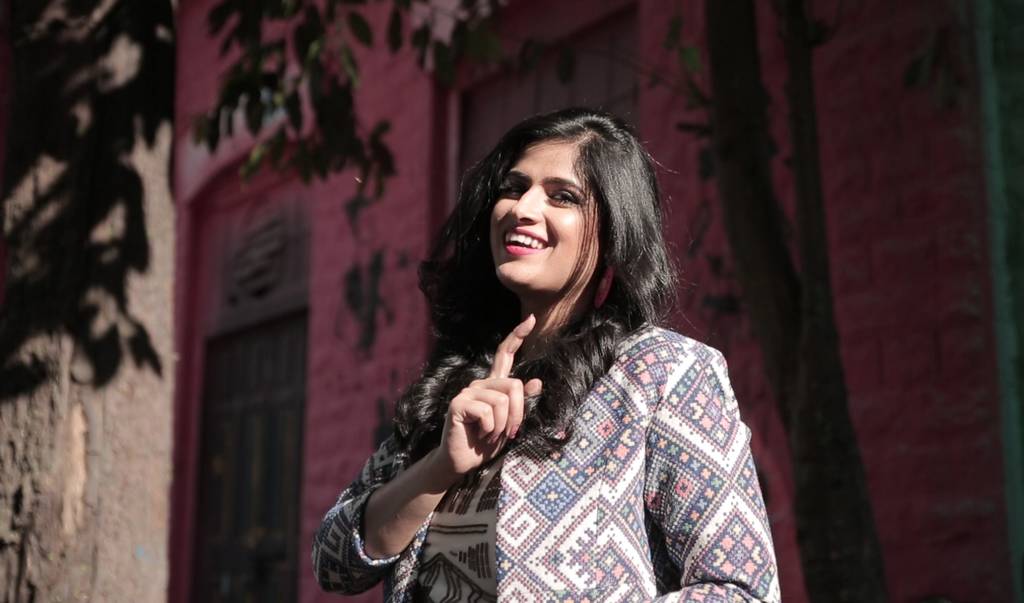 Tell us about your latest song "Hukus Bukus''?
Hukus Bukus happens to be a single from my forthcoming album Aabha Hanjura & The Sound of Kashmir. The song is very close to my heart as my grandmother used to sing it to me. As a kid, I used to sing the other rhymes like Bisht Bisht Brarryo too. These songs fill my heart with happy memories and by Hukus Bukus I tried to recreate those memories which makes one happy instantaneously and lifts the mood too.
Which would be your top 5 favorite Kashmiri songs?
There are too many that top the list. Some of them are HukusBukus, Harmokh Bartal, Roshwalla, Cholhama Roshay , Bedard Dadye Chahyene.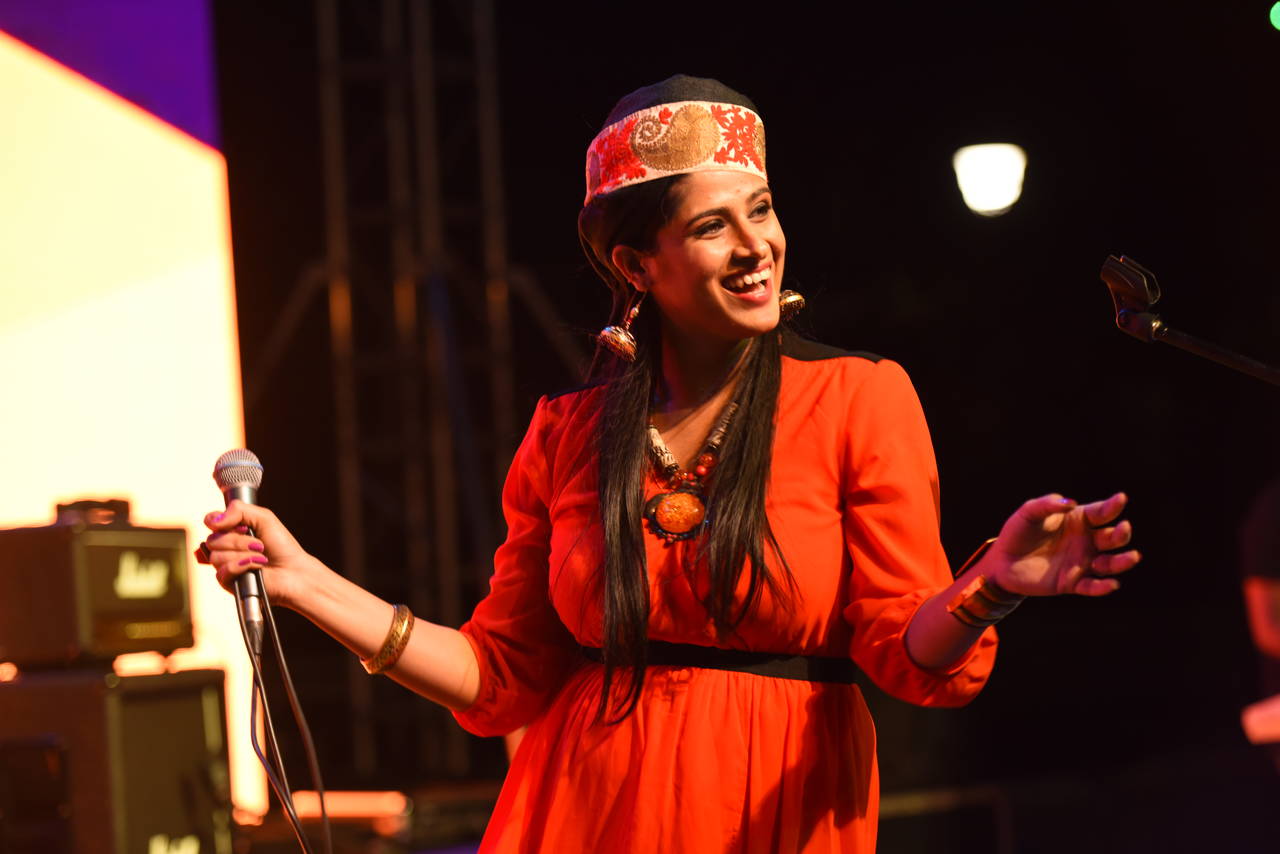 What is Kashmiriyat for you?
"It is an innate sense of shared heritage & culture that we all should hold on to & preserve".
Any message to Kashmiri people out there
Love & Peace – That's all 🙂