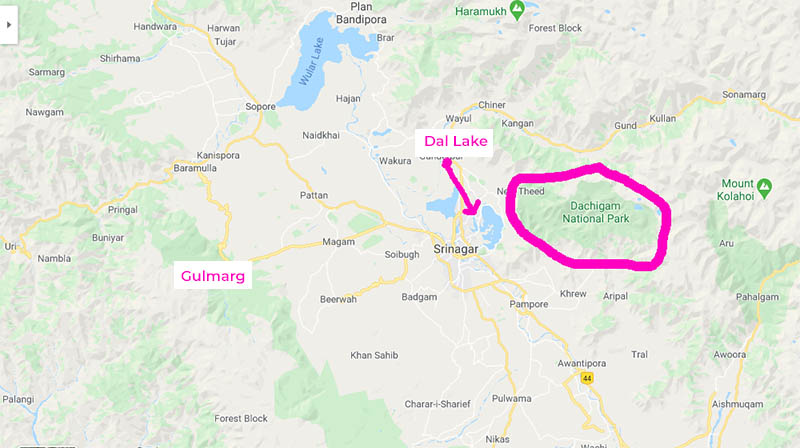 Dachigam national park is in which state?
Its in J&K. Located 22 kilometres from the Srinagar city, Dachigam national park is a home to rare and critically endangered species. Stationed amid Himalayan Mountains, the park is spread over 141 sq. km. "Dachigam", meaning ten villages, is named in tribute to the ten villages that were relocated in order to create the park.
Initially established to ensure the supply of clean drinking water through "Sarband", it was in 1981 that it was declared as the national park.
This Park is very clean, green and well maintained.
Dachigam national park is famous for?
The park is a home for the famous and endangered "Hangul", the Kashmiri Stag.
Which other animals are at Dachigam park?
As you walk up in this park, Himalayan Black bear, Long-tailed Marmots, Mouse Hare, Yellow-throated Marten, Himalayan Weasel, Leopard, Jackal, Red fox and Common Palm Civet are some exquisite species of animals found there. Also, this park boasts of over 500 species of herbs, 50 species of trees and 20 species of shrubs. This place is a haven for bird watchers. Apart from its essence for animals and plants, this place offers a picturesque view of lush green meadows in summer and a blanket of snow beguiling this magnificent park.
Dachigam park photos