Tell us about yourself
My name is Naveed Siraj. I was born in Srinagar (KMR) into a very reputed family who were first retailers of shoes in the valley after the fur trade was banned by the government of India. We still have a shoe store on Residency Road by the name of Leatherlands.
I developed an interest towards photography very early in life. I liked the fact that I could freeze moments of time. I had a Kodak film camera it was similar to a point and shoot type and I would take photos of everyone with it. Later, I was gifted a Pantax Film camera by my father when I passed 10th grade and that's when I started exploring photography and taught myself to handle the SLR film cameras. I learned photography on a film camera and I still love to work with it rather then the digital format cameras.
My initial schooling is from Burn Hall School and after the 1990 turmoil I was shifted to Hamdard public School, New Delhi in 1993 and later on I graduated in Commerce from Delhi University.
However, after university I came back to Kashmir I joined the family business. On weekends, I would explore Kashmir and capture the beauty of it. Being involved in my family business taught me the basics of how to sell, purchase, interact with the customers and read market trends. Now all that training from my father is helping me to sell these large format photographs.
I always had this idea inside of me to explore Kashmir and then showcase it to people who are under the misconception of it being just 'disturbed'. I always wanted to highlight the beauty of landscape and the transition of these landscapes from season to season, as we are blessed with four seasons in Kashmir.
While working with my father, a good share of my photographs were used by various magazines and newspapers in India including National Geographic.
In 2010, I moved to Dubai. Here I got an opportunity to work with the best and the biggest publishing house (Motivate Publishing). I got to photograph a whole lot of different things, from food to sports, celebrity red carpets to Formula 1, to portraits. Later I worked for many companies, on commercial shoots, for coffee table books, cookbooks, and even PR and marketing related photography. I have worked on almost all types of photography but my love still remains for landscapes of my home and I kept coming back to Kashmir for these.
You seem to have business in your blood. Tell us about your family.
I come from one of the most reputed families in Kashmir. My paternal family is originally from Zaina Kadal and used to trade in fur clothes under the title Subhana & Sons. That shop is in Zaina Kadal is still called Siraj Bazar. We later moved to Rajbagh in the 60s. Our major trade was to customers in Peshawar, Pakistan and New Delhi. Later, we used to contract the manufacturing and maintenance of all the leather works for the Maharaja's army including the horse saddles, shoes, belts and so on. This led to us getting into the retail trading of leather goods and shoes and we started Leatherlands on Residency Road in 1954.
My maternal family is from Fateh Kadal. They are famously known as Walnut Willies. They still manufacture, retail and export walnut furniture. They have been into this trade since 1870. Most of them now live in Chennai as the trading happens on the Chennai Harbour, where the ships dock.
What is your professional experience?
I have been a professional photographer since 2006. NSP started off as Naveed Siraj photography, I was constantly shooting landscapes and I wanted to always sell these prints in large formats. Apart from this I was also focused on contract shoots that included, Advetising Shoots, Product Campaigns, Food Shoots, Shoots for ecommerce Website, Real Estate Interior Shoots and to name a few. I have worked with a wide range of companies from Retail to Food to Automobile etc, these include a campaign shoot for Porche, Ford, Pitfire Pizza, SF Yachts, Ottomans International Real Estate and to name a few. Later I got an offer to work on a Turkish Cook Book with 100 recipies to be shot. I even designed a PDF layout for the same, this gave me the idea of targeting small and medium scale business who wanted to get stuff designed in a budget range and the design concepts started. There after I did contract shoots and took up advertising artwork designs as well, Slowly it grew to shooting, designing and printing large books for company profiles and various other design projects. The very latest edition to the Wall Art is the posters that I make, These are also printed and framed in house.
Everything about NSP was conceptulised in 2012 but it finally started off in 2015, Currently we are based in Dubai – UAE but we have not kept it limited to UAE, I did a shoot for Jamal Resorts in Kashmir, Similarly a shoot for Apex Homes in UK. So we are flexible in terms of location. The images get constently updated on facebook /naveed sirajproductions and on instagram @naveedsirajproductions, our website naveedsiraj.com is under construction and it will be live soon.
Naveed Siraj Production engages in three major activities:
1. Photographic wall art is the core idea of NSP. Over the years, I have built a huge image database. I personally select the images to be printed, these images are then printed under strict print guidelines, framed and delivered to our clients.
2. We specialize in photoshoots. These are contract based and can be anything from a food shoot to an advertising shoot. To explain this, I work with the Advertising agencies and PR companies, These are the people who have the client requirements for shoots, These can be anyone, A restaurant or a retail store to a service provider. We get the brief and the guidelines as to what the client needs, We do our bit of homework regarding the location, Studio, equipment to be used etc. We shoot and then provide the client with processed photographs. As I said I have successfully carried out shoots for companies like, Porche, Ford, Pitfire Pizza, SF Yachts, Ottomans International Real Estate, Kani Home Luxury Clothing, to name a few.
3. We conceptualize and design advertisements, corporate profiles, coffee table books etc. Over time I have made a lot of clients and we approach them with photographic and design solutions which is little lesser then the market price, here we do everything for them from conceptualizing, shooting and designing an advert. Apart from this various Ideas are discussed amoung the team for producing coffee table books. Currently I am working on a coffee table book on UAE and we are still in discussion mode for something for Kashmir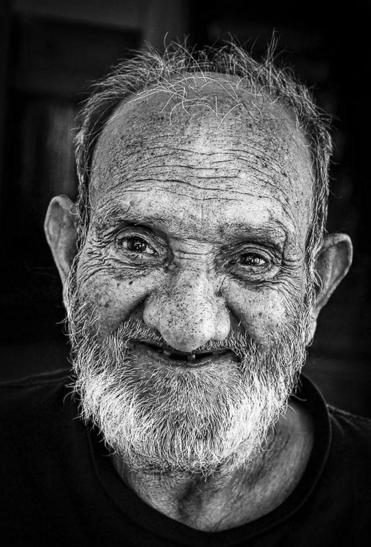 Who is Naveed Siraj Productions aimed at?
We cater to all sorts of companies who have photography and design requirements.
As for the wall art, it is aimed at interior designers, corporate offices, luxury residential houses, home interiors retail networks among others.
Where did the idea for the starting this come from?
As I said this idea of selling prints was always in my mind. I have always wanted to showcase the beauty of nature in the form of fine art landscapes, then working on editorial and commercial photography just crystallised the whole idea for me. Before I started NSP, I tried it out with a solo exhibition in Kashmir which was in 2012 at Comrade Inn, and I'm happy to say that the response was overwhelming. For a two- day exhibition, our tickets were sold out in the first three hours of opening. It was after this exhibition that I started to focus completely on starting NSP.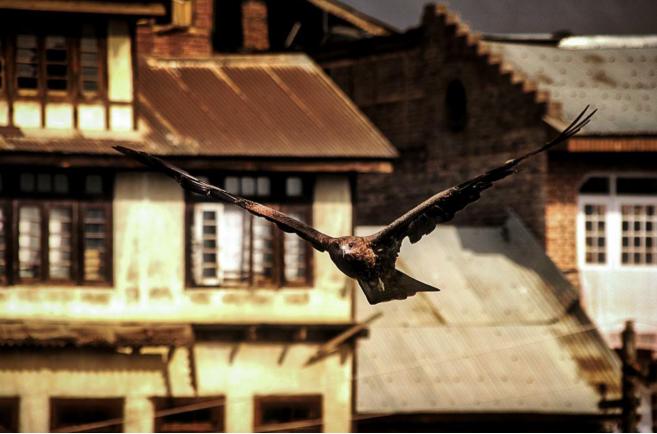 How did you choose your passion instead of your family business?
My father once told me, "if you love what you do, then you will never have to work a day in your life." He is and has always been very supportive of me. One day, I told him I want to take up photography and he was there to support. It was always him who wanted me to go for it as he believed that my pictures were very good and he himself was a hobby photographer. More so, it was the fact that I wanted to showcase the beauty of nature.
How did you initially raise funding for your company?
I have worked very hard for many years, trying to save up to start my own business. NSP is funded from these savings.
Tell us about your Solo photo exhibition in Srinagar, it was sold out right?
The exhibition in Kashmir was a huge step towards the foundation of NSP.
There are a lot of photographers in Kashmir but no one in recent memory has ever showcased their work to public in terms of exhibiting it. I wanted to take the risk and see the response of people towards my photographs. I wanted to do it in collaboration with the Tourism Department but they were not convinced by my idea at that time. Then with the help of one of the private corporations who sponsored the exhibition, I did it on my own.
I had done my homework. The photographs were printed here in Dubai, the guest list was ready and I named the exhibition "Romancing Kashmir". I booked the ball room at Comrade Inn and gave an ad in the news papers for a photography exhibition. It was a two day: exhibition day one was by invitation only and day two was open to all. I had invited all the hoteliers, business families and everyone associated with tourism. It was my good luck that everyone turned up at the exhibition and they loved the work and appreciated it a lot. There was a bit of criticism but that never hurts as it only helps me learn and grow.

How long has Naveed Siraj Productions been in the making, and who is the team behind the business?
I have always believed that everything that is meant to happen, happens at the right time. Good things take time, much like a rock takes time to transform into a diamond.
NSP has taken its own time. It was after my marriage that my wife took over many aspects of NSP and it started to generate interest among people. We did a few sales to corporate offices where we sold a ten foot wide panoramic photograph. This gave us the push to go for it. The NSP team currently includes myself, my wife and a few of my friends from media who support me on a freelance basis.
How has the response of your photography been in Middle east?
The Middle East is all about the biggest, the largest, the fastest and the most luxurious. Alhamdulilah, things for me have been great, I have worked with top agencies and retail companies, I have over years made good connections in media, PR and retail. This has helped me build relationships with clients who have bought and appreciated my photographs.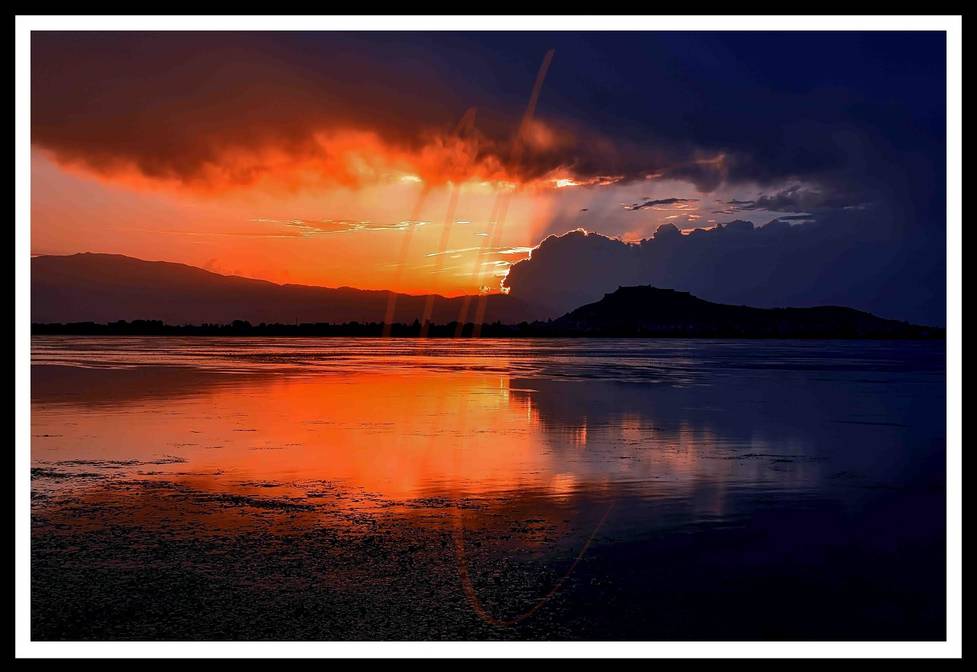 What is the best lesson you have learned from starting pursuing your passion ?
I believe that being honest with your passion and having faith in yourself is important. Then nothing is impossible.
What has been your biggest challenge you have faced so far perusing your passion?
The biggest challenge in pursuing your passion is always the scare of failure in achieving what you want to. Out there, you are fighting against the odds, fighting yourself and even others everyday to make it happen. It gets hard at times to keep your focus and determination towards your goal.
In the coming years, what would you like to achieve with Naveed Siraj Productions?
I want NSP to be a part of every home, be it in Kashmir, India, Middle East or Europe, I want NSP to be the number 1 preferred photographic and design solution providers.
There is a lot happening at NSP, various new projects are in the pipeline. Inshallah, we will be showcasing the photographs in our own gallery. We are working on a project coming up in Kashmir as well. You will get to know once the plans have been finalised.
If you could give one piece of advice to someone thinking about making their passion as a career what would it be?
Believe in yourself and believe in what you are doing. Be honest to yourself, to your passion and work hard to achieve your goal. Nothing comes easily, but the more you work towards it the closer you get to your ultimate goals.