Interview done by Ufaq Fatima from Gyawun
Tell us about yourself
My name is Meral Kathwari. I am a 22 year old Kashmiri-American. I was born in Kashmir but raised in Italy and the United States. Now I currently live in between New York and Kashmir. I've completed my Bachelors in Mass Communications: Journalism with a minor in Speech Communications from a university in New York. It wasn't until I was 18 years of age when I started to travel frequently to Kashmir to visit my dad and family who still lived there.
Career wise I'm everywhere and feel unstoppable. I own a business in Kashmir, which I took over for my dad, and in New York I continue to pursue journalism. I currently work for ABC World News and I'm an on-air host for a community television network called LMC-TV. I also host my own travel and lifestyle segment for my blog called Brunette Secrets, and I write for online news platforms.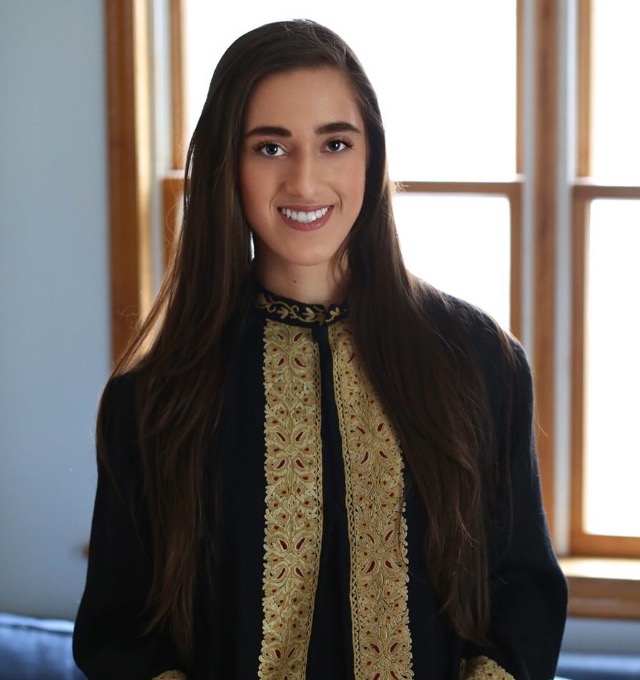 Tell us about the period from being a college student to an international business woman.
My dad Tariq Kathwari established his textile business in the 1980s to supply handmade Kashmiri furnishings in silk and wool to designers and traders. Over the years, he grew the company internationally and supplied his products to stores like Bloomingdales, Saxony Carpet, Galleria Lafayette in Paris and Core Ingeles in Spain, among many others. In India, he partnered with companies like Jaypore and Fab India.
In 2012, I thought it was time for my dad to get in the digital age. I assisted in marketing the company online. We worked together to make a website for the business, we changed the name from Kathwari Rugs International to Kathwari of Kashmir and got the business social media pages.
When my dad passed away in 2014, I was a regular American college student. I was highly involved with activities on campus and was kicking back with friends. His sudden passing changed every aspect of my life.
After he died I decided to take over his textile business located on Polo View in Srinagar. His work, rugs, and shawls, were sold to clients all over the world and I wanted to make sure that his prominent legacy would carry on. His clients would tell me there was nothing like my dad's designs and his sense of style. They encouraged me to keep it running. It was also important for me to do this because I had grown attached to the workers and suppliers who were supporting him.
When I was younger my father always used to take me on road trips for his business. It was just me and him visiting clients from California to Colorado, while we lived in the midwest. I remember him working hard to establish a name for himself overseas. Shadowing him on all these trips showed me how much the business meant to him and how hard he worked to try and support my family while we lived in the US.
"I knew being 20 at the time, a full-time student in the United states, and carrying on his business in Kashmir would be difficult, but I felt that I was ready for the challenge". I continued his partnerships with Jaypore and have expanded his clients further overseas.
I set up the business in a way where I could still finish my studies and check up on it whenever I had breaks from school.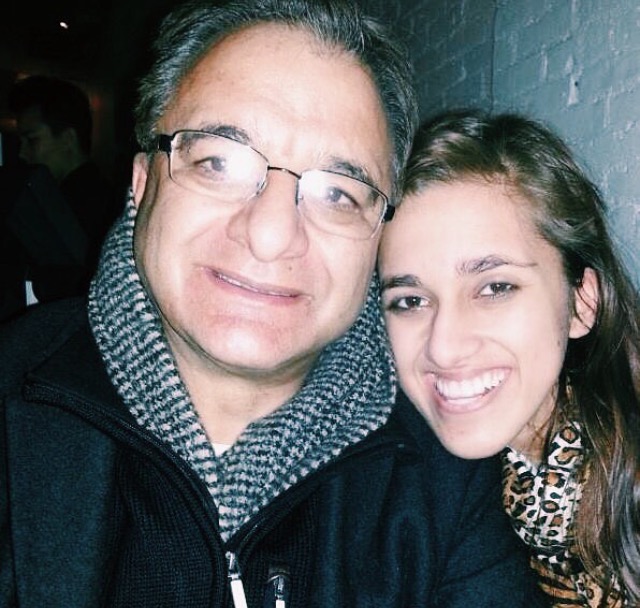 At the age of 20 you handled the business of your father how difficult was it to carry on?
I had a lot of commitments at school and with my journalism career that I didn't want to let down. I was writing for online journals and during my time at university, I was serving as the President of the Men's Rugby Team and I was the Executive Producer of News at the school's television network.
My planner became my best friend. I made a commitment to give attention to everything each day. Sometimes it meant longer days and less sleep, but it was worth it.
I think the distance of the business presented a challenge more than anything. I decided to make a new website and market the items in the US to expand clientele and reach them more easily.
When I went to Kashmir I felt like I had to work twice as hard because of the language barrier. I understand Urdu, and I'm still learning Kashmiri. But with the support of my father's loyal workers and friends, they are able to make everything possible for me.
Now that I've graduated school and have more free time on my hands, it's been much easier to manage.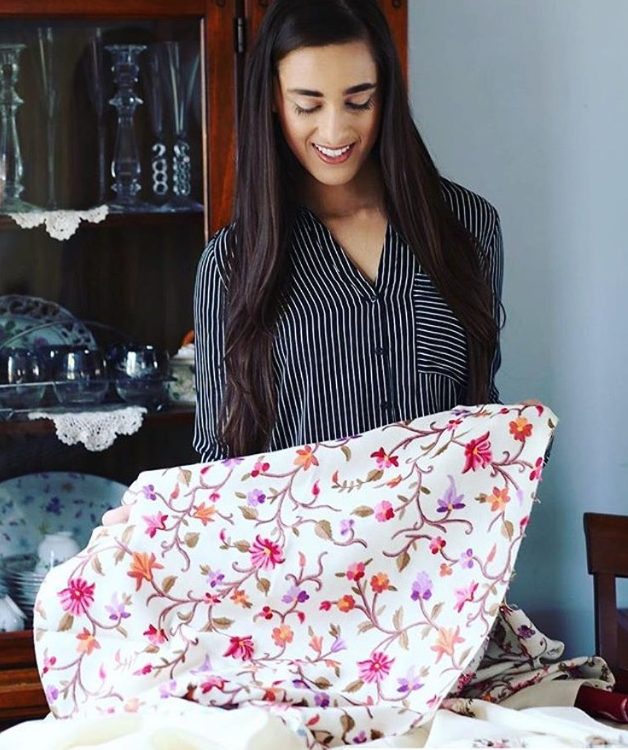 You have gone against all odds to reach so far in your life. Who was your major support system?
Definitely my mother. She's is fearless and always pushes me to be more than I am. She selflessly helps me in every aspect of my life, especially after my father's passing. She's been my biggest supporter and fan growing up. She raised me to be the woman I am today.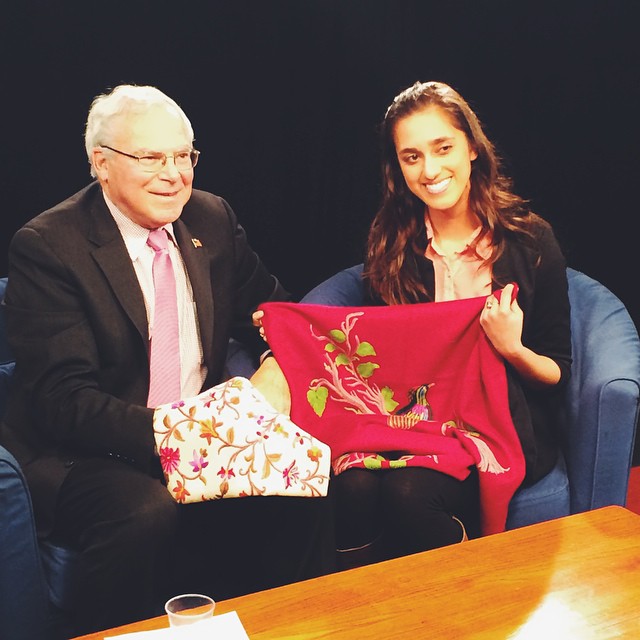 How does Kathwari of Kashmir help local artisans of Kashmir?
We try to get merchandise from many artisans who come to us. But as we continue to sell, the more we need help from suppliers to continue work with us and supply our designs. We try to empower them through funds and resources. We've marketed a few of our suppliers online to get them more business.
Being settled in New York and having a business in Kashmir, how do you overcome this geographical barrier?
I would be lost without phone and the internet. I make sure my employees check in with me daily and everything needs to be updated online. I'm always watching through the help of store cameras that are set up, and I have the help of trusted employees and caretakers who used to work for my dad and now work for me. Anytime I can I travel to Kashmir, I can. I usually carve out time to stay throughout the summer, which is usually as many Kashmiri's know, peak-season for business.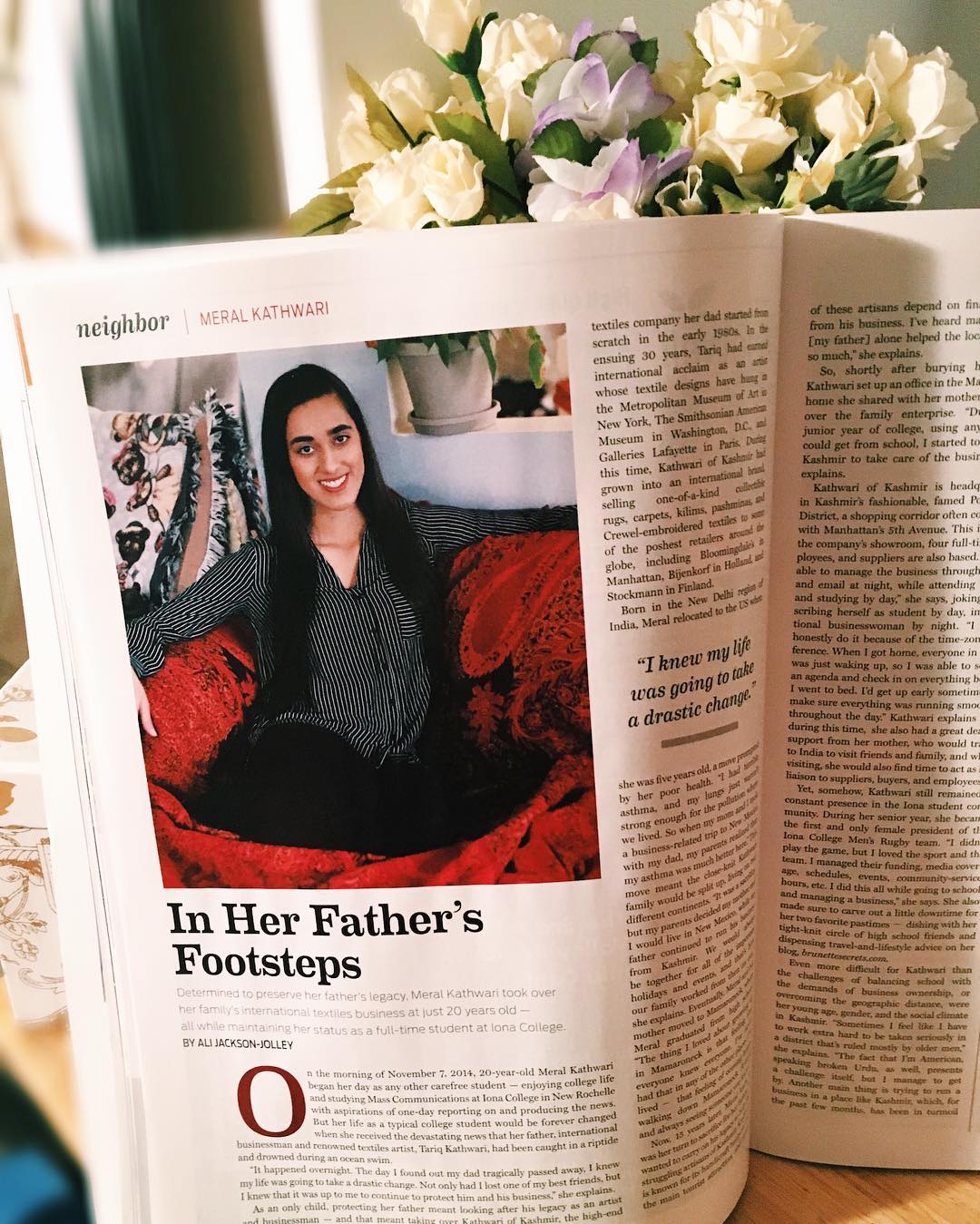 In managing Kathwari of Kashmir, how supportive have the fellow Kashmiri's been to you?
Incredibly supportive. I love everyone who shares shops on Polo View. I try my best to promote everyone else's store as much I can. For example, when I wrote a travel piece on Kashmir for Time Out Dubai magazine, I mentioned other places visitors can shop on Polo View to buy Kashmiri goods. The shopkeepers around me have always kept a watchful eye on my dad's showroom when I'm not there. I'm incredibly grateful for the support they continue to give me. They want to see my dad's business continue as much as I do.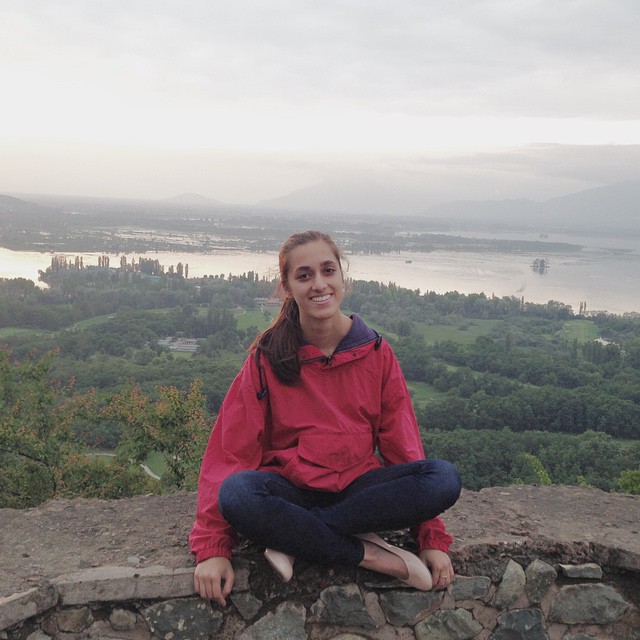 As Kashmir remains tense from time to time, how are you able to manage the business during that period?
It helps that the business is online, but it's difficult to ship out orders when the situation is tense in Kashmir. The safety and well-being of my workers and suppliers come first, so I try to explain the situation to customers if orders are ever late or can't be processed because of tense times.
Being a passionate journalism and mass communication professional, share with us the work you have done so far in this field?
As I mentioned, I've written articles for many online platforms like Buzzfeed, Thought Catalog, Time Out Dubai, and The Odyssey Online. I've done a lot of on-camera broadcast work from sport reports to town event coverage. Recently, I was posted to write recaps for New York Fashion Week. I met and interviewed a lot of celebrities and designers like Mandy Moore, Paris Hilton, and Naeem Khan. I also covered my first red-carpet premiere for an American TV show called "24:Legacy," which was a dream come true.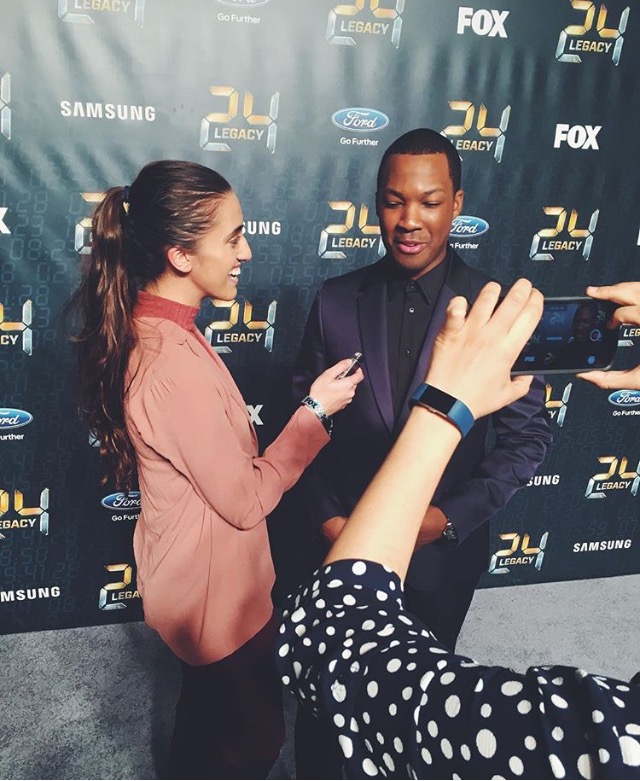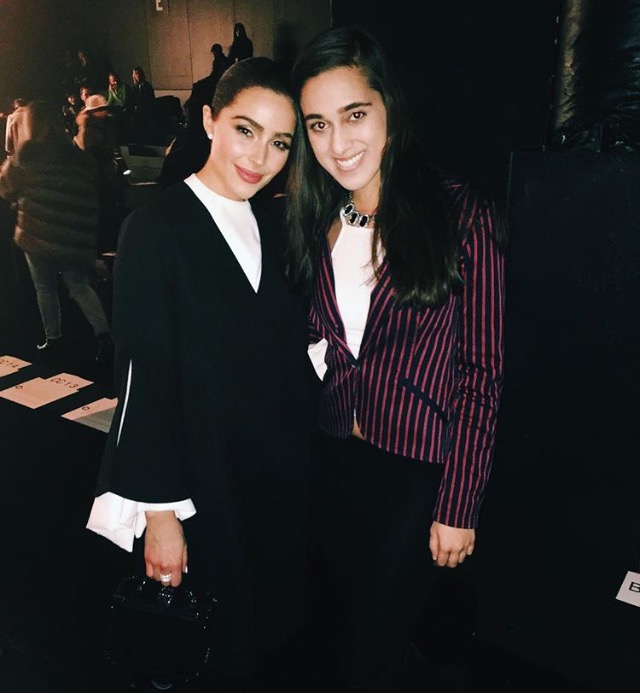 What is Kashmir to you?
Kashmir is my heritage and my home. It's my DNA and roots and those are the things I will never forget or let go of.
Your journey inspires a lot of people out there. Any message to them?
Never let an opportunity go to waste and against all odds go after what inspires you. Do what you want to do. Don't let your circumstances stop you and never let anyone tell you "no" or that you can't do something. Work hard. Be independent. Be fearless.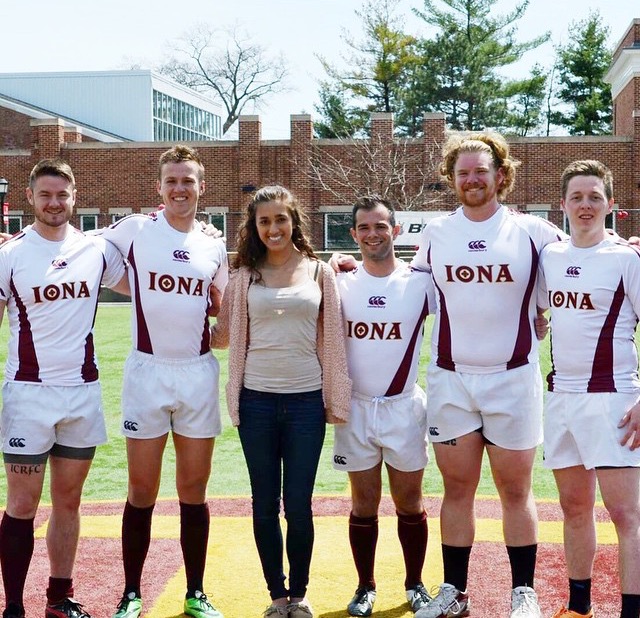 Follow Meral Twitter, Facebook, and Instagram: @meralkathwari
Visit Kathwari of Kashmir's website: www.kathwariofkashmir.com