Interview by Mehvish M
Tell us about yourself?
I'm Tehmeena Rizvi. I'm 22 years old. I've done Bachelors in Business Administration and right now preparing for civil service examinations. My father is a businessman and my brother is also dealing with the same business with him.
How did you become part of the MeToo campaign?
I was always having the zeal to work for the society from my childhood. So I started making reports of cases in the society under this campaign because it's a campaign particularly against sexual harassment, eve-teasing and abusing.
Tell us about the MeToo campaign.
It was founded in 2007 by an activist Tarana Burke to support victims of sexual assault. On October 15, in light of the Harvey Weinstein case, actress Alyssa Milano tweeted, "If u have been sexually harassed or assaulted, write MeToo as a tweet so that we might give people a sense of the magnitude of the problem." and that's how it all started.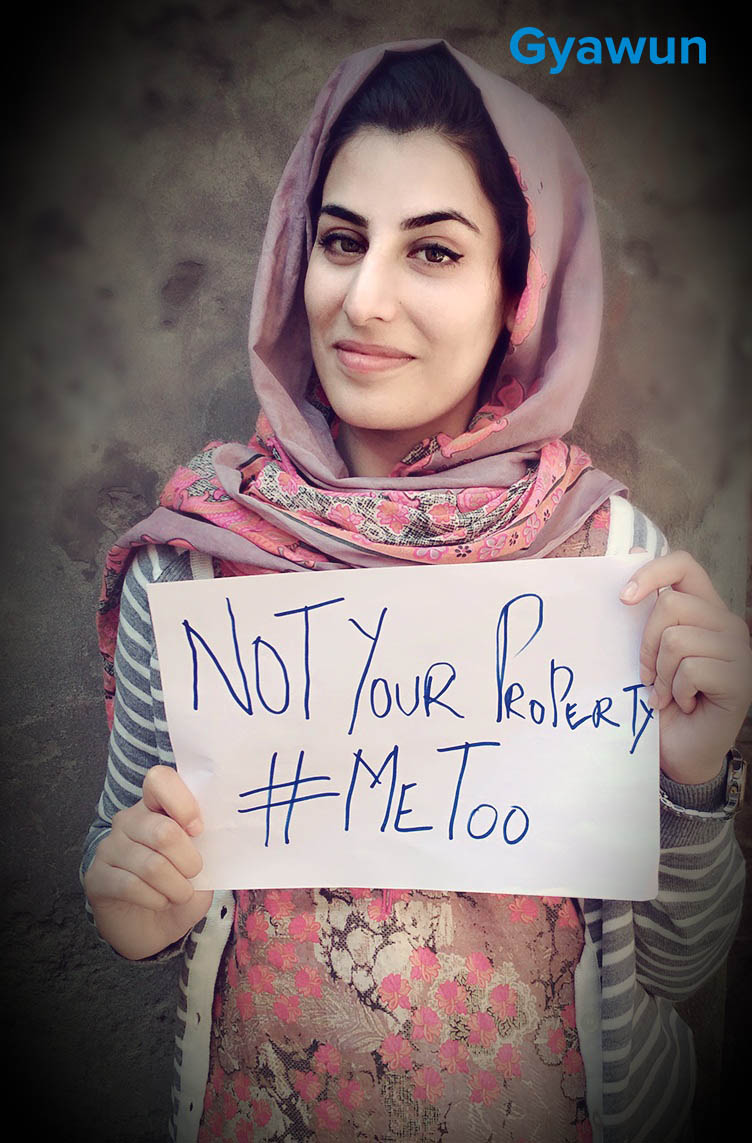 You are the women ambassador for MeToo from Kashmir. How did that happen?
In Kashmir, it really shocked me that no one came forward for this campaign because girls here are afraid of the society. So I decided to stand against all odds and fight for it. I made lot of reports for this and handed over those to CEEO India official who then helped me to submit the same to the Ministry of Women and Child Development and further to the PM office.
What's your job as a women ambassador? Do you meet people who have been harassed? What does it feel like listening to real stories?
As a women ambassador, I observed what is happening in our society and what I found is that problem lies with the type of society we have and stereotype mentality of people. Yes, I met people who have been harassed and it's really shocking that what society seems to be from outside, it's totally a different story inside. Listening to real stories left me shredded in tears but I always have one thing in mind that I have to fight for this.
Tell us one story that brought tears to your eyes.
All stories on abuse of school or college-going girls using public transport, that too in rush hours, has left me in tears. We are not their property; directly or indirectly we are facing harassment in the society. Sometimes, a touch makes us pray to God, to take us from this world. But the government never intervenes to think about women and particularly about girls facing the problem. Moreover, girls are not even able to communicate their problems to their parents or family members. This is the biggest trouble in our society.
There's no denying the fact that harassment of all types (domestic, sexual, eve-teasing, etc.) are prevalent in Kashmir. Could you give us some numbers/figures as how many harassments happen per day in Kashmir. Which is the worst as per numbers?
Numbers do not even matter now. Domestic violence is taking place in almost all villages and cities; sexual harassment is a trend and roadside Romeos are making their way out. The figures are high – in one day I have observed and recorded nearly 15 cases of harassment and abuses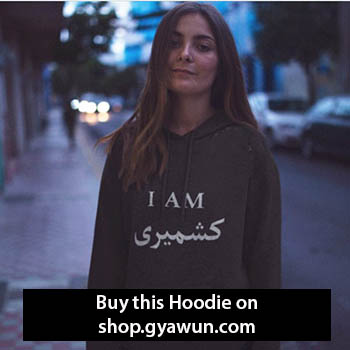 Is the government doing anything to bring down these harassments?
Yes, the government is doing its part but implementation matters. I'm very much thankful to state women commission, especially to Nayeema Mehjoor as well as Jammu and Kashmir police. Nowadays, police help is available on social networking also and I'm very thankful to CEEO India for providing me this platform to work for women. They are there to set a platform and record grievances to the concerned. As far as I know, SSP Imtiyaz Hussain, SSP Fayaz Lone, SSP Tejinder Singh, and the DIG Office Jammu are doing a fabulous job to track the cases of women harassment.
If a person is harassed in Kashmir, where can he/she report the crime?
It's relatively easy now. A person can dial the number of women police station in Srinagar, where Mr. Majid is there – a well known gentleman, and also a person can take help of police control room in Srinagar or Jammu. Within no time, inquiries get started and you can also leave an urgent message to CEEO India on their official Facebook page. Shortly, you'll get connected to the reliable help.
Women police helpline kashmir: 01942425051
Women police station rambagh: 01942441613
What advice would you like to give to people who have been harassed?
Don't be stressed, speak up. Take help of local police and it's high time you stand up for your rights – we are not the property of others, we are not objects in the society and we are not born to face harassment. We are champions and we have to shine. Be positive and lead the society.
If you are a woman and would like to share your story of harassment in Kashmir please share on [email protected] Your details will be kept anonymous.