Tell us about yourself?
I am Afzal Sofi. I am from Sopore, Kashmir. I did my schooling at MET Sopore. Though I was a medical student till my class 12th I was inclined towards multimedia and journalism studies as Govt degree college Baramulla had introduced it and it was considered to be a different course than the usual ones back then. The transition from the Medical to Arts field was difficult however I managed to do it.
It was in college only that I started learning about video production and related work, I was quite active in extracurricular activities, I performed shows, and did acting too. Later I did my MPhil in the same course from Kashmir University. I have worked with Kashmir Images, Jammu Kashmir Coalition of Civil Society, Kashmir Reader, and Kashmir Life. In 2014 I also worked as an Advocacy Officer for the relief program conducted by the organization named Action Aid. Later I joined the teaching faculty of Govt Degree College Baramulla for the Mass Communication department.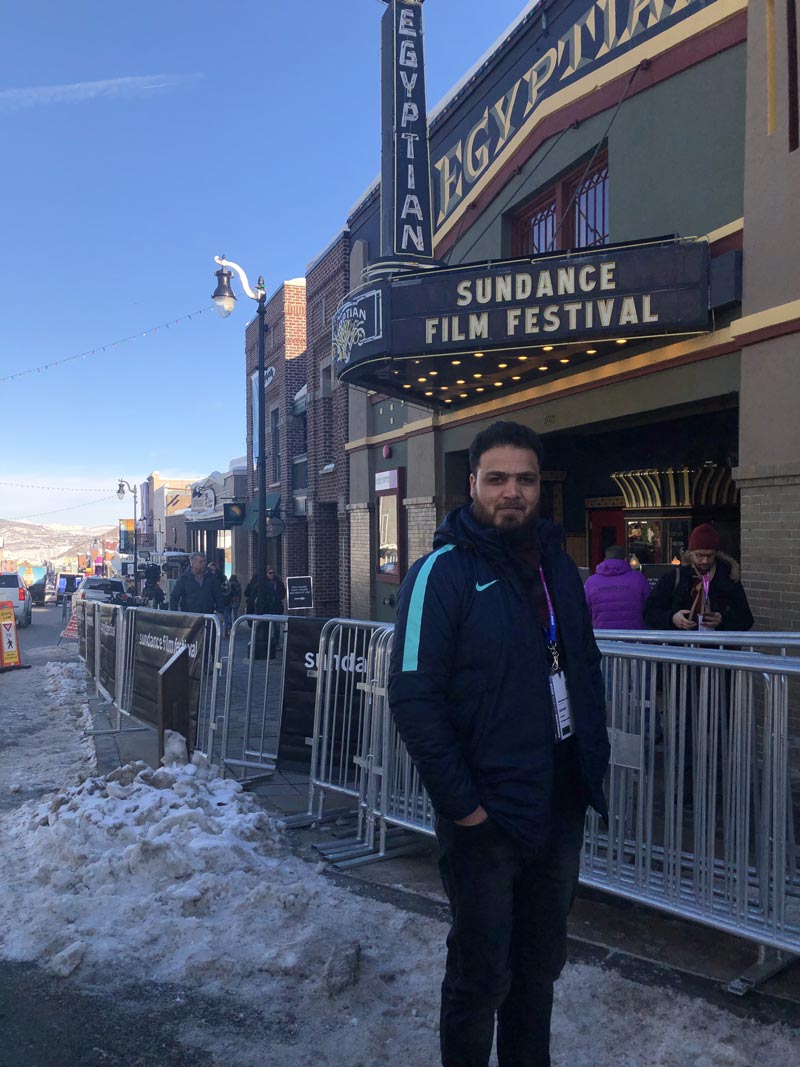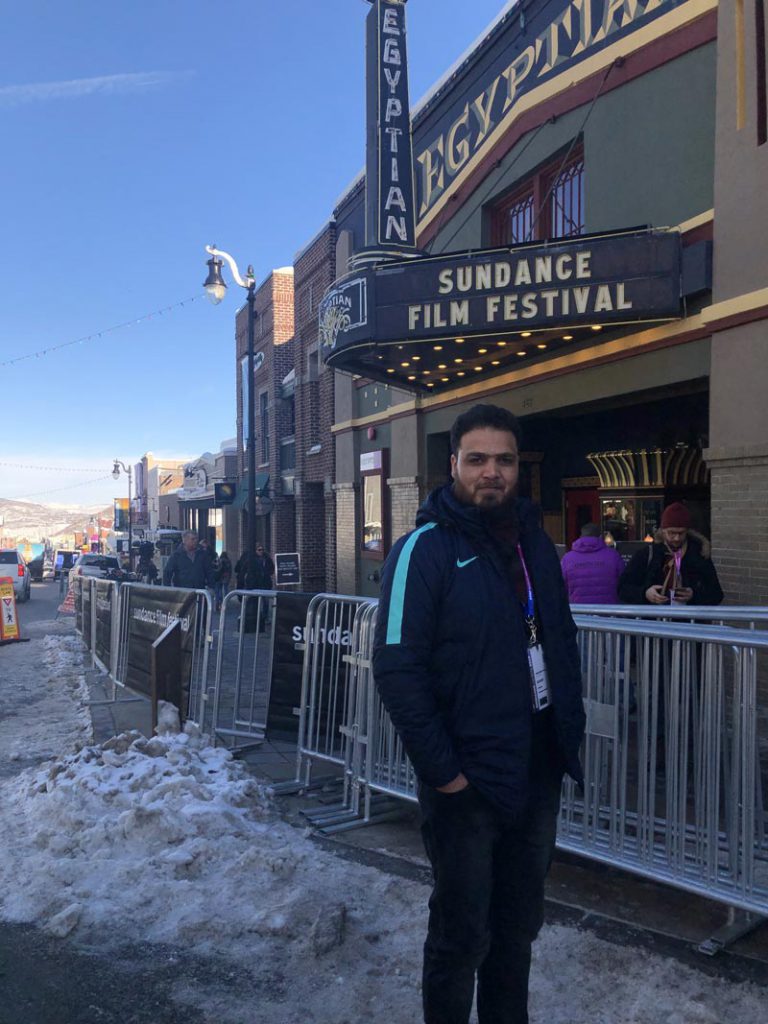 What inspired you towards filmmaking?
My inspiration for filmmaking is associated with few experiences. First among them was that Degree College Baramulla had set a base towards filmmaking.
Second, during my university tenure, we attended a workshop (Film and Television) at Pune University for a week. We experienced and learned a lot from that trip. We saw the enthusiasm of students towards this field there. We also made a few different films and documentaries there. One group among us even won the award for the film they produced. Since then it was in my head that I also have to go ahead in filmmaking.
The last major inspiration was The Valley Of Saints film that propelled me more towards filmmaking. Initially, I was brought on the team to translate Kashmiri dialogues for the film and coach actors. But I developed good chemistry with the crew and ultimately I was cast in this film for a major supporting role.
Tell us about your works
First, it is The Valley of Saints which received numerous awards in which I was a supporting actor.
The next work is "The Dispossessed" which made its debut at the Sundance Film Festival and online as part of New York Times OpDocs.
The other work called 'Baang' was featured at 14th International Children's Film Festival Bangladesh 2021 and got space in National Newspaper 'Mumbai Urdu News.'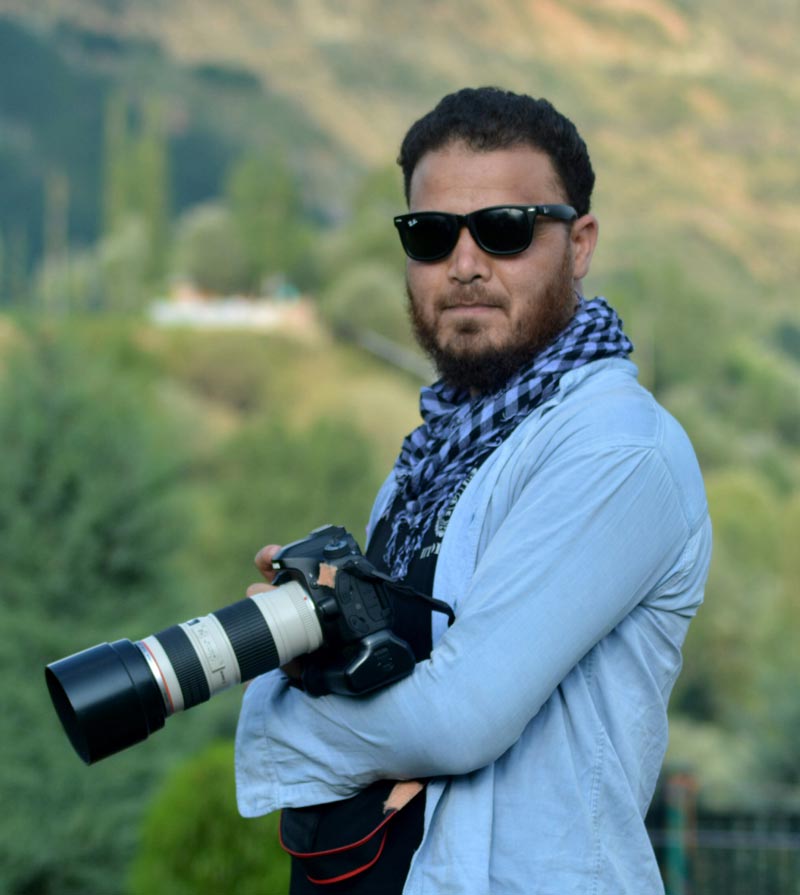 Tell us about your documentary "Tahira"
First I would like to mention that the idea of making Tahira is associated with my work at Jammu Kashmir Coalition of Civil Society because 'Tahira' was a widow working with them and I was quite impressed with her courage, the way she managed everything from professional to personal life. So I was struck with the idea of making a short documentary on her. It was screened in 2020 in association with the View World Film Festival sponsored by the embassies of India, Canada, Sweden, Netherlands, Italy, Argentina, British Council, and The EU, curated by Engendered Delhi, and in partnership with NYC South Asian Film Festival.
The documentary is about a woman namely 'Tahira' whose husband left for some business work in Delhi but never reached his destination as he disappeared all of a sudden and could not be located despite the best efforts by Tahira and family. I majorly in this documentary try to present to the audience the positive side of Tahira, as in her courage and determination to go ahead in life despite such a massive shock, a mother who does not give up, and a woman who is broken but yet wants to move ahead. She not only continues to maintain the fight for answers and keep the issue of enforced disappearances active among human rights organizations but also ensures that her kids receive a proper education, and also meet their daily provisions by owning a Salon in Srinagar.
Tahira' won best documentary awards at the Cineaste International Film Festival of India, 2020.
What is your take on art and filmmaking in Kashmir
Well in Kashmir, I can say that it is just from the last 5-8 years that people are getting involved in various fields of art but we need to work a lot more, we are just starting so there is much more to do. Also we are yet to accept art as a proper profession.
We need more theatres, halls with proper audio, visual functioning, sound engineers, and projectors.
Art schools should be established because we as a society are reluctant towards accepting art so art schools can set a base for us to learn and excel in this field.
Interview by Durdanah Masoodi