Tell us about yourself
My name is Wajahat Rather. I belong to Kashmir and have been born and brought up there. I wanted to study fine arts so I joined the Institute of Fine Arts, Jammu University from where I graduated in fine arts. I am an alumnus of the National Institute of Design (NID), Ahmedabad, and a gold medalist in Fine Arts.
Over the years, I have helped shape the career of hundreds of design students through my teaching. I taught at the Northern India Institute of Fashion Technology, Mohali before joining the Institute of Design, State University of Performing & Visual Arts, Rohtak as one of the founder faculty. My passion for design has also led me to dabble in freelance work. I have exhibited my work at several national and international platforms. I have designed logos and created murals for various state governments. I draw inspiration from nature itself and inculcate in my students the quintessential quality of looking out of the box.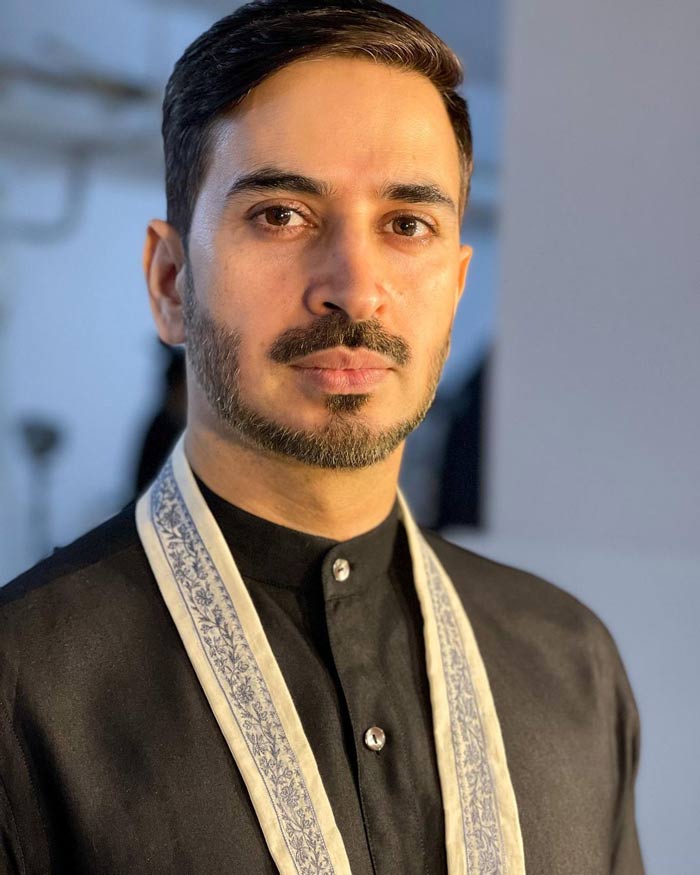 Tell us about Raffughar
Raffughar caters to luxury apparel for both men and women along with a wide variety of pashminas in neutral colours.
Raffughar is built on the philosophy that traditional crafts are sophisticated and these authentic hand techniques have evolved over a long time and require a proper direction in order to get contemporized in accordance with today's market demands.
We enjoy working with the limitations of craft and embrace its imperfection and simplicity. We intend to revive the traditional and natural processes of craft-making in the contemporary global market scenario.
What started in 2013 with Namda rugs and Pashmina stoles, has today diversified into apparel for both men and women. We strongly believe in ethical trade practices and gender equality. We follow a zero-waste policy and try to keep our carbon footprint low.
Tell us about your latest collection
The latest collection is called Maazi. It is a recollection of past memories and the nostalgia represented by paisley motifs which are changing. Post-Covid, we're encountering a phygital reality, which is a combination of both physical and virtual platforms. I have tried to show it through a glitch and metamorphosis of embroidered motifs like melting paisleys, pixelated motifs, and those which change into barcodes. The fabric used is the handwoven and handspun muslin cotton of West Bengal. The collection has Raffughar's signature pheran silhouettes for summer. Tulip hem and toor trousers with block printing are also part of this range.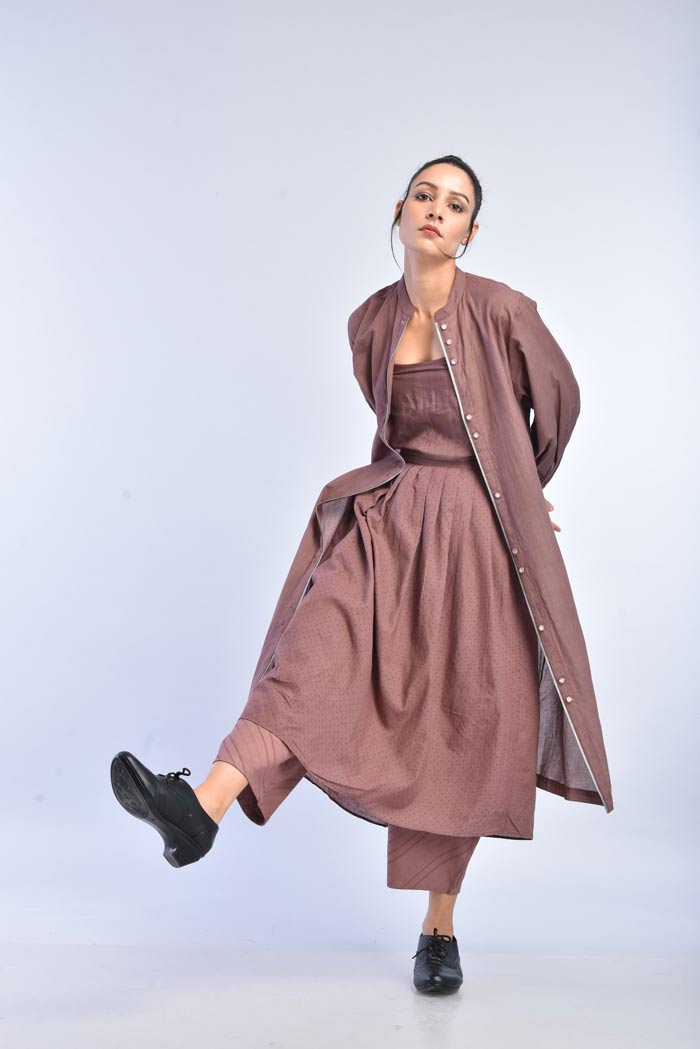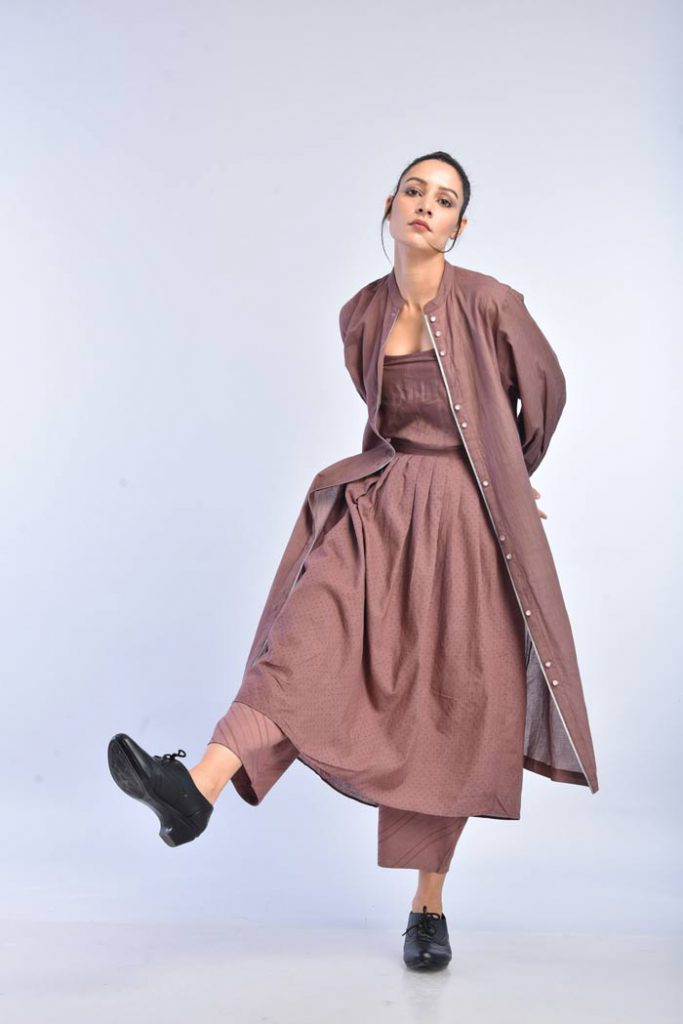 What sparked your interest in fashion?
Padamshri Mr. Rajinder Kumar Tiku, my mentor at the Institute of Fine Arts in Jammu, recognized my approach towards fine arts and asked me to fill an application for the National Institute of Design. I took his advice and applied just a month before the selection exams were held. I prepared for the NID exams while I was studying fine arts in Jammu.
It was during my time in the National Institute of Design that I got interested in fashion. NID has made sure that I am sensitive about things around me. I feel NID has made sure that the students become good humans before becoming designers.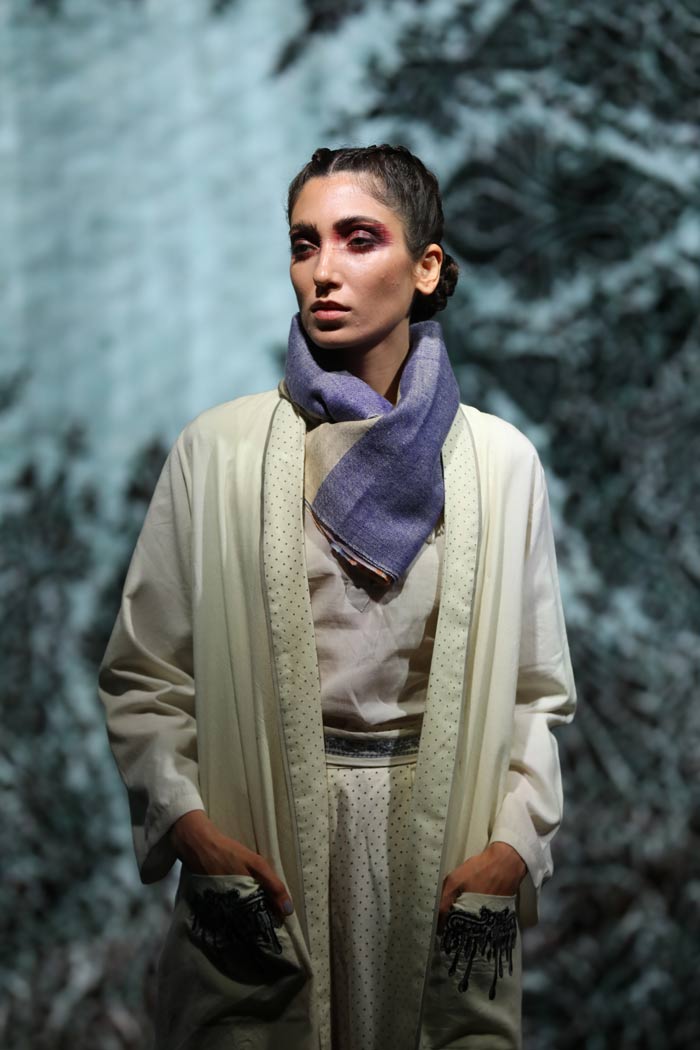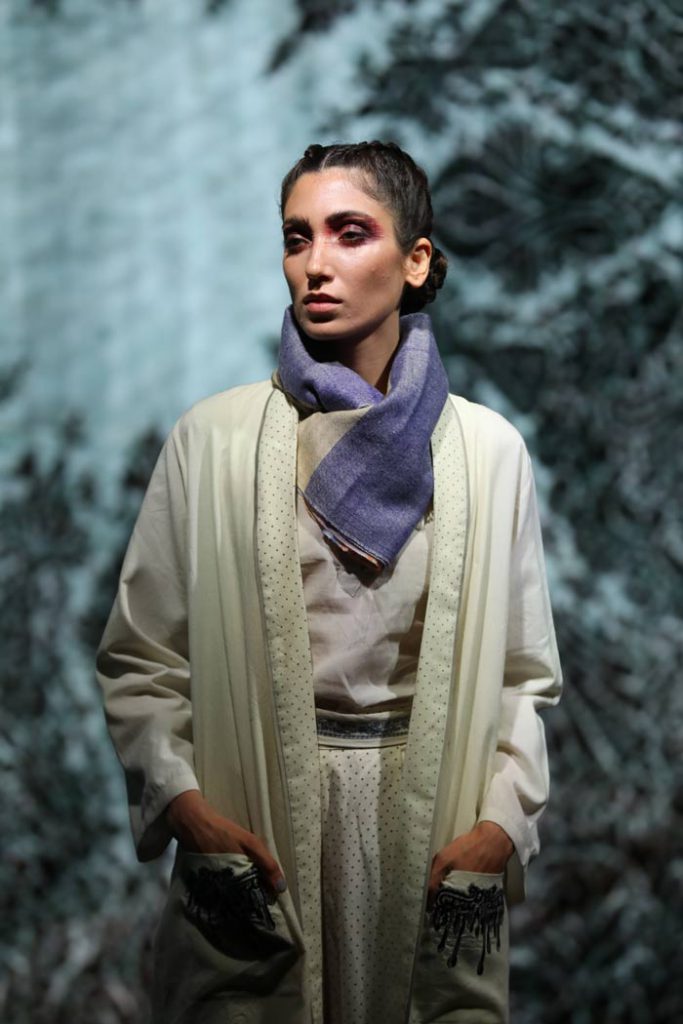 What is your view on fashion in Kashmir?
I believe there is huge potential in exploring the crafts of Kashmir viz fashion and design. Kashmiri costumes bear the essence of Kashmiri culture. Kashmir has a unique textile industry and our costumes are unmatched across the length and breadth of the country.
We are evolving quite fast in terms of fashion. We talk about the fashion vocabulary like zero-waste style, androgynous and anti-fit/relaxed fit today.
What advice would you give to young designers?
Follow your instinct and work hard for what you believe in. It's wonderful to be passionate and have a dream, but start by working for somebody you respect. If you don't educate yourself first, you really can't break rules.
For the ones who are aspiring to be entrepreneurs and creating new ventures, the biggest challenge is in aligning their creative energies with the commercial aspect. Design while keeping in mind that you have salaries to pay at the end of each month. Entrepreneurship comes with a great set of responsibilities. Managing team, production, budgets, and so many other things fall upon your shoulders.