While most kids stick with selfies and Facebooking , some young entrepreneurs take their business much further.
Gyawun talks to Abrar Yaseen Mattoo and Sheikh Uzair Hussain, two 16 year old valley boys who were  not afraid to jump into entrepreneurship at an early age .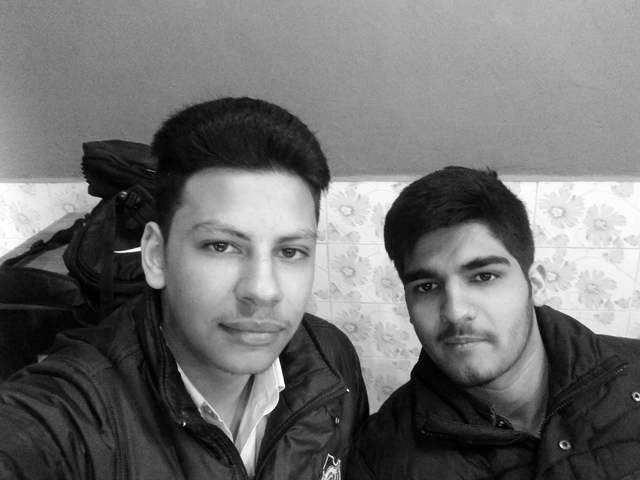 Tell us about yourself
We are two teenagers with a spirit of entrepreneurship and a will to be our own boss. Uzair hails from Athwajan, and Abrar  from Tengpora. We study in class 10th in DPS, Srinagar and spend our free time exploring technology, reviewing gadgets and coding for fun.
Tell us about your startup " KodeKick "
This startup of ours, KodeKick, is a creative web development and graphics designing firm providing international-grade I.T. services to people of Kashmir. We design creative websites, web apps, banners, hoarding, flex signs, pamphlets and logos.
Tech industry is one of the biggest industries of the world and we wanted to be a part of it. Luckily, fiddling around with tech was our hobby too. So, the roads were open for us and we started this journey with utmost determination and joy.
Technological empowerment is something that shouldn't be limited to a specific set or class of people. So, our startup is aimed at everybody – from a 14-year-old student who enjoys writing short stories and posting them on his own blog to a 7-star hotel who would like to have their own cloud-based customer management application.
How long has your startup been in the making?
It's been in the making since December 2015, and finally, in March 2016, we stared taking orders.
Right now, KodeKick is a two-man-army, with Uzair Hussain (web designing, development and deployment) and Abrar Yaseen (graphics designing, printing and publishing) running the company. Also, it's worth mentioning that there are many skilled people of our age wanting to work with us.
How does your startup stand out against so many  competitors in this field?
The standard of our design and our price-point is what makes KodeKick stand out of the crowd. If you compare our designs with the designs made by our competitors, you'll see the difference.
You are still in school how did you initially manage to raise funding for your business?
We used our savings to fund our startup in the beginning. And in a week, we made 37% of the amount we had invested.
What is the best lesson you have learned from starting your business?
We've learned that to run a business successfully, you need to listen to the clients and make their product just as they want it to be. Creativity, utilization of latest technology and keeping up with the trend is important too.
What has been your biggest challenge you have faced so far as a startup?
The biggest challenge for us is time-management. After all, we are students and it's not easy for us to manage school, tuitions, homework and a business at the same time.
In the coming years, what would you like to achieve with your business?
We'd like KodeKick to have its own place in the industry, ahead of everybody else.
In a year, we see our company as one-of-the-best I.T. firms of Kashmir, with satisfied customers who love us.
If you could give one piece of advice to someone thinking about starting a business, what would it be?
If we could give one piece of advice to someone thinking about starting a business, we would tell them to listen to their customers, analyze their needs and provide them with an experience the customers would come back for.
They can be reached at [email protected] ; 9596573099, 9906951323