The product of a business family, Ufair Ahmed has a knack to spotting business opportunities that have to do with transport. Here, he tells Gyawun about his many ventures, the obstacles he has overcome and why patience is crucial virtue to doing business in Kashmir.
Tell us about yourself.
My name is Ufair Ahmed and I am a 30 year old management graduate from Symbiosis, Pune. I think of myself as an entrepreneur who came back to Kashmir, as I really wanted to see things transform and improve.
After completing my MBA in marketing I worked for a Italian automotive company for two years as a management trainee with a specilisation in marketing and business development. Working with a corporate house made me learn things I would have never have had an opportunity to do previously and it made me value every day of my life. After working for two years, I got selected for a course at Judge Business School, University of Cambridge, which helped me in enhancing my skills and polishing me for an advanced platform.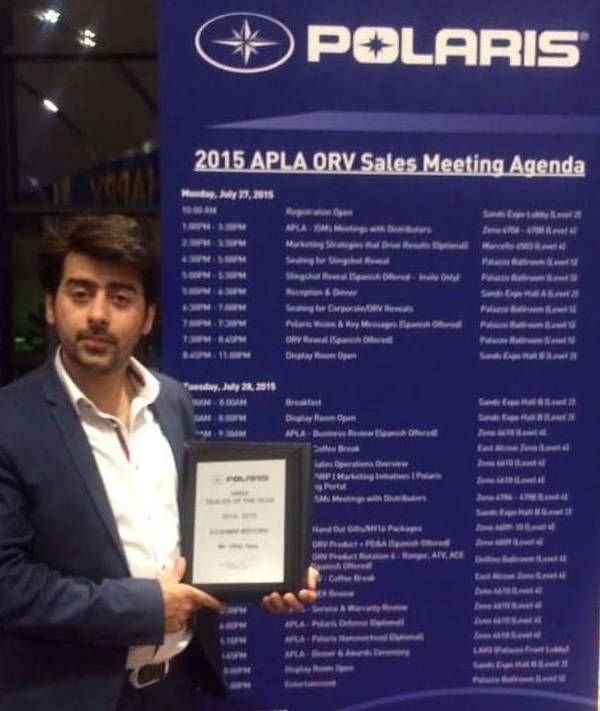 What is your business background, and what got you interested in automotive business?
I work for Kashmir Motors, and this is a part of a family owned business. Within this, I am trying to give a paradigm shift, by introducing new concepts which were previously not present in Kashmir. I explore new avenues of employment and revenue generation. Aside from this, I also run businesses focused on adventure and entertainment.
Kashmir Motors itself is a family owned business, wherein we work as a holding company, so everyone is given a portfolio .
I am the third generation in my family that is in into business, as our forefathers started in bookselling long before before the Partition in 1947.
Business runs in our blood and so does the spirit of enterprise. We owe a lot to the land and try to give it back in the form of development, ideas and new ventures.
In my case, I was inclined towards entrepreneurship even when I was in college.  Belonging to a traditional business family, it's very difficult to match up to the benchmark that has been set earlier. As I belong to a business background it was difficult to make people understand why working outside and studying was important when at the end it was the same family oriented business. It's easy to say that joining an existing family business is a cake walk but it's actually scary when we have the history of declining family businesses that perished  after the second  generation.
However, I have also noticed another challenge: traditional business houses are also scared of youngsters with new ideas to explore untapped markets or segments. So it's not easy.
Where did the idea for your business come from?
I wanted to create something of my own. To do something that has never existed in Kashmir, something for which I would be recognized all over.
I noticed that Kashmir is the only state in India where women did not use scooters at all and this was an opportunity. When I started my work in Kashmir in 2009, I was conducting women's empowerment programmes at various girls colleges on a voluntary basis. The purpose behind these workshops was to motivate women to be independent and commute on their own. Though it was tough nut to crack I managed to start with a few units of scooters and I soon started getting threatening calls from various ultra conservative organisations working in Kashmir who stated that girls driving scooters is not permissible in our culture or religion.
However, slowly this changed.
By 2011, I broke the record and received an award from TVS Motor Company for the highest growth in the segment for women, a growth of more than 400 per cent. The interesting thing is that TVS Motor Company's segment for women's scooters was present in Kashmir since 1996 but never active.
In 2013, I decided to try my hand at Jhelum Cruise, an innovative and courageous business. This is a water transportation and tourism company, which consists of six boats which can cater to up to 76 passengers. This project is something like the gondolas you see in Venice, and has gone very well as it has attracted a lot of tourists and locals. They have no idea about the history of Srinagar and the connection Jhelum river has to the history of Kashmir. It is a pretty big project and my pilot stage went well and after floods in 2014, we will be re-starting the venture in May this year near Raj Bagh.
How did you initially raise funding for your company?
As raising such funds was not a problem but convincing the management of Kashmir Motors was!
I took help of the parent company TVS Motor Company,  who at that time believed in my vision and invested in my plan for the project in Kashmir. I got 75% of the initial investment for the project from the TVS. The remaining 25%, I managed to get from my family owned business.
How long has your business been in the making, and who is the team behind the business?
It has been seven years now that I am running this business.
As an entrepreneur, I started focusing on these new segments which gave me a new a reason for staying in Kashmir. The spirit of entrepreneurship will never die and will not let you sleep. You have  to have continuous plans to upgrade the product, the people and the economy around you.
What is your biggest achievement in this? What do you feel proud of you did by your work?
I see the introduction of scooters in the girls segment one of my biggest achievements today. It was a dream come true!
And changing the mindsets of people. Every individual, I still remember that day when people used to tell me that "yeh kashmir hai yahan ye nahi chalega" (Urdu and Hindi for "This is Kashmir, this will not work here").
And yet, I have been able to change the way people think and today it's a different story.
What has been your biggest challenge you have faced so far ?
Challenges is what an entrepreneur faces everyday especially if you are forging a new way.It's completely different from doing the traditional business. For me, no challenge is big! You just have to find the right key to unlock the door.
Tell us about Jhelum Cruise.
The concept of Jhelum cruise is to replicate Venice kind of scenario in Kashmir. We are trying to show the real Kashmir, which was known for its culture and heritage.
My ultimate vision is to bring it up in the manner that the old houses of downtown along the bunds be converted to small guests houses so that tourists get a chance to stay in the interior of the city. From the river,  Jhelum Cruise will run a tourist route, and play an important role. Ultimately, this has the potential of more than Dal Lake as a tourist attraction and can multiply the visitors coming to Kashmir.
Tell us about your work you have done in  adventure activities?
Areas like Gulmarg, Pahalgam and Sonmarg were just destination where I remember having picnic lunches with my family.
Today you see Gulmarg as the adventure destination with ATV, snowmobiles and snowbikes. My project was approved by the government and we started self financing the locals by modernising upgrading them to ATVs and snowmobiles to match the standard of international tourism. I worked for four years on this project, making it successful and finally received an award from the Polaris Industries USA for my work in 2014 in Las Vegas. I am still working on the same project, as adventure tourism has huge potential.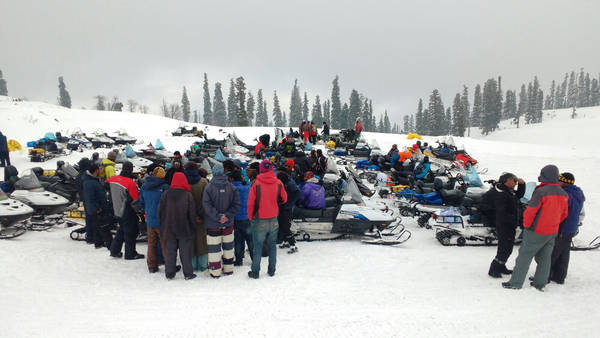 What is the best lesson you have learned from doing business in Kashmir?
Kashmir is a very fragile market and at the same time is a virgin market to work in.
Doing business in Kashmir is not easy. If some work demands two days in any metropolitan city in India, here in Kashmir it does take you weeks.
Patience is the key and keeping yourself motivated is important. You should never ever give up on anything. Not a single positive step will go to waste if you follow it through properly.  Kashmir is fertile soil and it does bloom but slowly.
In the coming years, what would you like to achieve with your businesses?
I do have many plans and some are targeted on improving the infrastructure or facilities which Kashmir should be providing to tourists to match the international standard, for example changing the face of Dal Lake. The introduction of marinas, pontoon boat clubs etc  can turn a white elephant into a gold mine.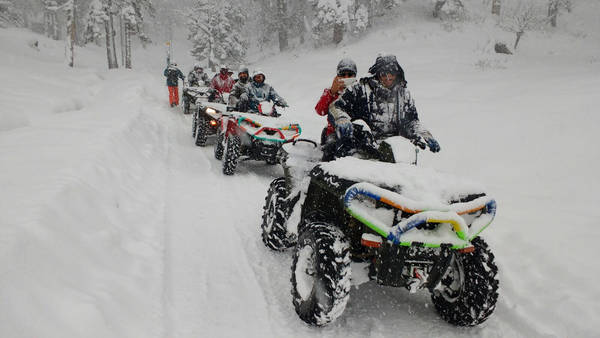 If you could give one piece of advice to someone thinking about starting a business, what would it be?
Do it now! Because the time that is coming is going be too competitive as the new generation is very aggressive and focused.
The most important thing is that Kashmiris can do wonders if we keep the spirit of enterprise burning by building up self-sustaining economies.