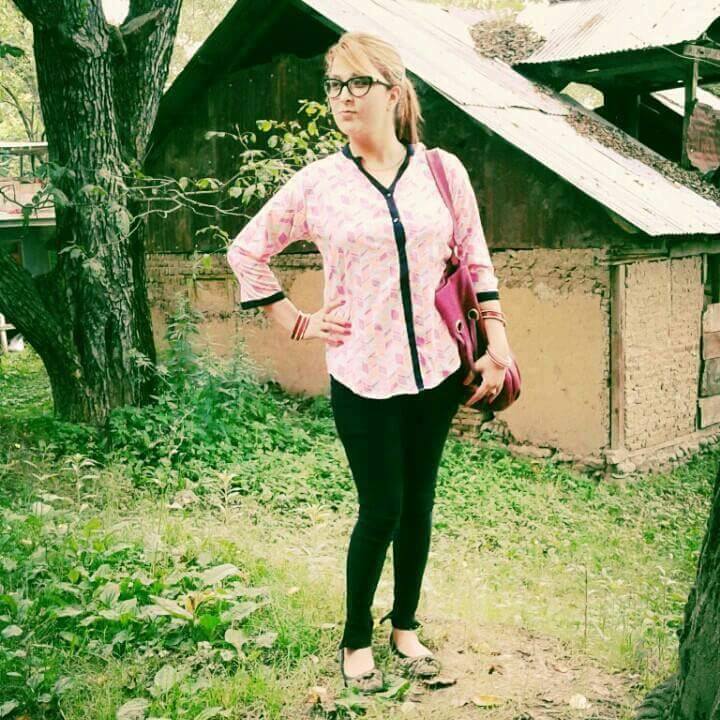 I am 28 years old, and I was born in Kashmir, in a small village called Saidwani, District Budgam. My father hailed from same district from another village called Gohlar. We moved to Jammu in 1991 just for 2-3 months but suddenly the scenario there in Kashmir changed like anything so we decided to stay in Jammu instead. I was brought up in Jammu, I did my LLB from Jammu University and after that I have practiced as an Advocate under the supervision of then Additional Advocate General Mrs. Seema Shekher. In 2013 November I got married to love of my life. Since 2014 I am pursuing LLM Hons from GNDU and right now I am in last semester of my course.
Though we have been living away, I visit Kashmir twice or thrice every year since my childhood. Almost all of my relatives live in Kashmir. Me and my family used to go there in our school summer holidays and used to stay there for month or so.
Kashmir is the most beautiful place I have ever seen. I am short for words to explain how immensely beautiful it is. The best thing about Kashmir is its people; they are so good, very down to earth, very simple, very helpful and very kind. The Kashmiri food is amazing, be it Saag , Black dal, Kadam, Nunn Chai, Kawha, Nadru (Lotus stem) everything tastes so good.
I really don't understand why Kashmir and Kashmiris are highlighted for bad reasons; it's such a nice place with great people, so why give a colorful place a black and white name? They say Kashmiris are violent, damn you! Kashmiris are most calm & generous of all people in India.
Frankly speaking, now I am living in so called renowned places in Punjab, but I can bet that people of Kashmir are much better than the people here, and by people of Kashmir I mean everyone Muslims, Sikhs or Pandits. Previously I was working in the Hon'ble court of Jammu and Kashmir, and after coming to Punjab after my marriage I thought I would continue practicing as a lawyer, but it was so tough for me to work in courts of Punjab, here the scenario is completely different and not good for females. (Please see this is my opinion yours might differ)
Talking about my neighborhood in Kashmir, everyone knows each other and everyone is like relative. Neighbors are always concerned about each other in Kashmir, and participate in each other's happiness and grief but here the neighbours are strange (Peykhi Trath ) , nobody knows each other and nobody is concerned about anyone but for themselves.
Finally I don't know what others think but I feel really happy about Article 370 in J&K, which provides special status to the state. Kashmir is our land and should remain ours. We Kashmiris are special people and should feel good and proud about it.