Maheer Ashraf Baba is a writer who considers herself as a staunch feminist. She started writing at the age of 11 and her first poem was titled, "A Girl." She has published several articles and poems in newspapers and magazines. She mostly writes on issues that pinch deep down somewhere. Writing is her passion and she writes only when her heart permits her to. Her biggest dream is to write about Kashmir and women.
Mustafa Ali is a photographer. He started clicking photos at the age of 12 with the help of digital camera. Since then, there has been no looking back. He bought his first professional camera at the age of 16, which he considers his most prized possession. His areas of interest are street and fashion photography.
The two are first cousins. They decided to come together for the poetry-cum-photography project called, "Slaves of Gold", which portrays metaphorically how a woman is enslaved by her own jewellery. Maheer first got the idea while reading Gulzar's "Kitni Girhain Baaqi Hain." She wrote the poem, and asked her brother that they could bring the poem alive by clicking photos, so that the reader could both read and see the concept. The entire photo shoot was done at home.
The black and white signifies how bleak and dark a woman's life is who has been oppressed throughout ages. The ornaments, which signify slavery, have been highlighted in each photo. The model's eyes convey pain, suffering, and a bit of rebellion.
I am a woman. My jewellery is a sign of my slavery.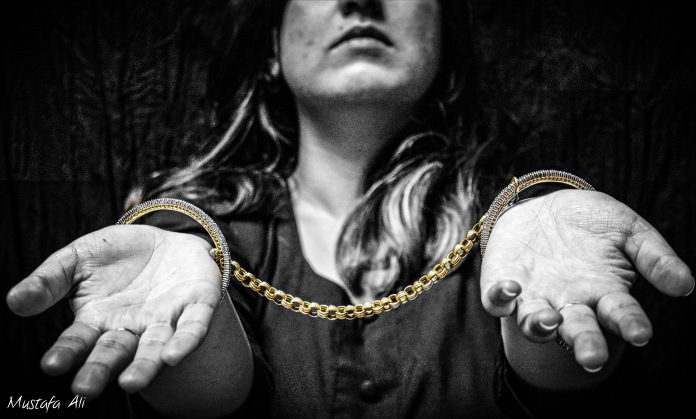 My necklace is a noose around my neck, Choking me, stifling my cries.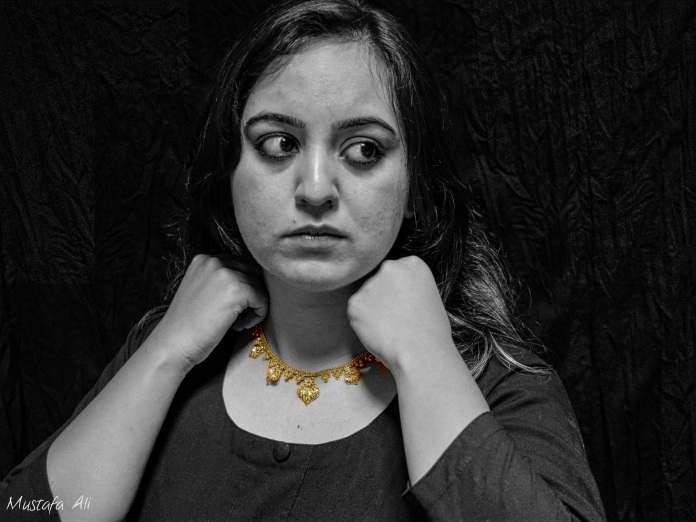 My bangles are shackles, Tying me to the patriarchy.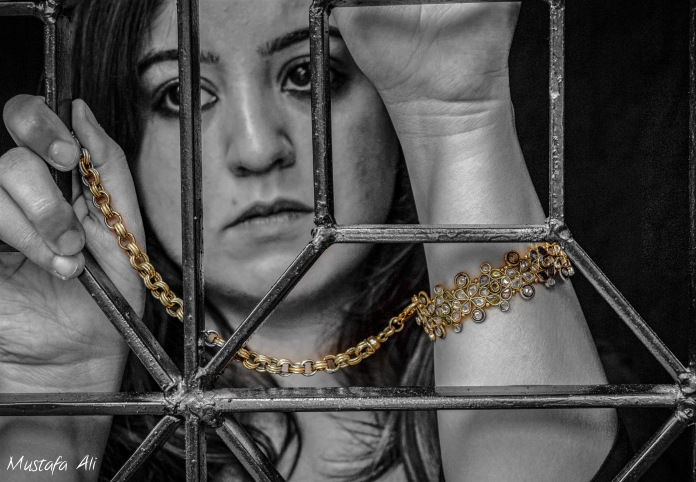 The anklets that tinkle when I walk, Ensure that I don't stray outside the Lakshman Rekhas of society.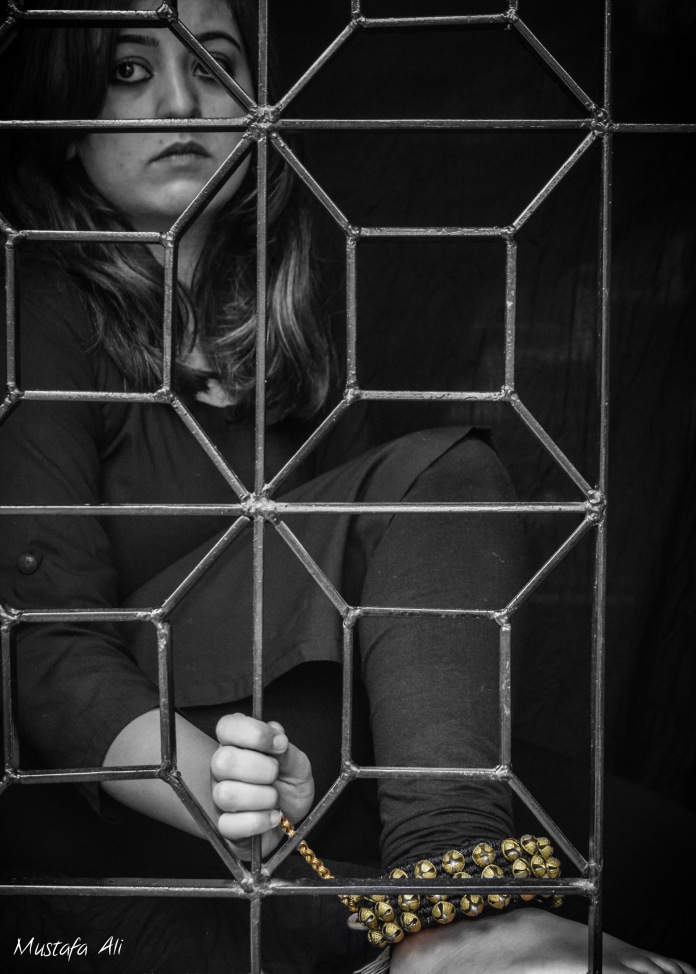 Is the red I wear, A symbol of love and prosperity, Or of the inauspicious blood that I have silently shed throughout my life?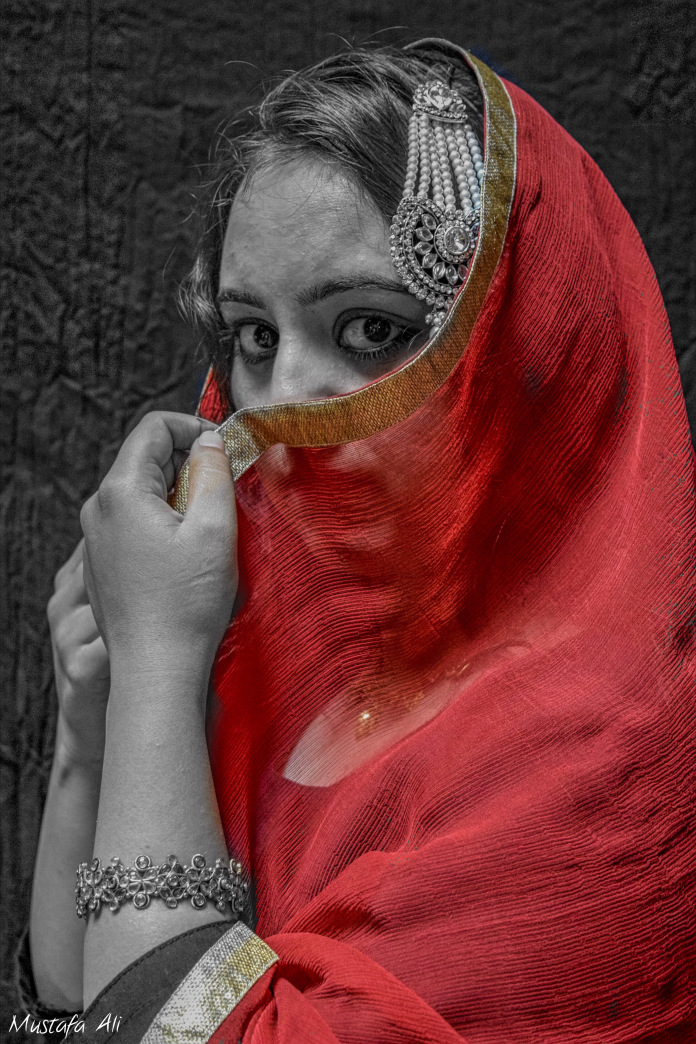 As a bride, I ask myself, "Am I beginning a new life, or ending it?"