Tell us about yourself
My name is Uffaq Mattu. I am 48 years old. I am from Srinagar, Kashmir. I did my schooling at Presentation Convent High school, Srinagar. I have done BE in Computer Science from Bangalore and then I pursued Post Graduation in Software Development from Delhi. I am the eldest of four siblings.
I currently reside in Los Angeles, California, where I have been living for the last 14 years, with my husband and my children. I am a mother to three beautiful girls. I run a food business by the name Uffi's kitchen in Los Angeles, California itself.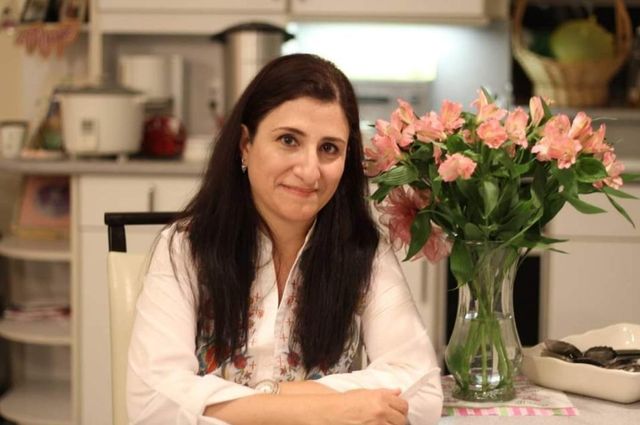 Tell us about Uffi's Kitchen and how did you come up with it
I was always fascinated with food, trying different cuisines, flavors, and textures of food. My true passion lay with cooking, experimenting with new recipes and trying my hand at learning different cuisines. Apart from cooking authentic Kashmiri cuisine, I also love to cook Mughlai food and I love baking as well.
After coming to Los Angeles, I realized that cuisines from all around the world were available here. The only cuisine missing was Kashmiri cuisine, Wazwaan. In fact, it was not available anywhere in the States. It prompted me to do something, in my humble capacity, to try to bring the rich Kashmiri cuisine on the world food map.
Whenever I used to throw parties for my friends and family they used to encourage me to start catering Kashmiri food as they loved my food.
It started as a hobby, with a small whatsapp group by the name Uffi's Kitchen, and then grew into a full-fledged business. I have been catering Kashmiri Waazwaan, Hareesa , Koshur Aanchaar and Koshur Kulchas for the last five years. Uffi's Kitchen not only caters locally in Los Angeles but also ships food throughout the US.
Uffi's Kitchen is not only about cooking, it is about running and maintaining a successful and sustainable business, developing friendly relationships with customers.
How has the response been so far?
Uffi's Kitchen has catered to almost all the 50 states in US. Uffi's Kitchen has garnered the support of 350+ customers, which include, Kashmiri, Indians, Pakistanis and also Americans.
Uffi's Kitchen keeps on offering different promotions and packages for its customers. Just to mention a few, in 2018 during the Thanksgiving time and winter months, Uffi's Kitchen offered Hareesa bundle packages, with Wazze Seekh Kabaabs, Wazze Kokar, Tabakh Maaz and named the different packages as The Kaenz, The Kaab, The Deachwaer and The Daeg. People loved the concept and it became a huge success.
We at Uffi's Kitchen gave a Kashmiri twist to the commonly eaten foods on Super Bowl. Super Bowl is a very popular sporting event in US, which is American football game. It can be compared for its popularity to the Cricket World Cup in the Indian Pakistani subcontinent. With the Super Bowl, people plan a night filled with friends, family, and food. Speaking of food, it's not a Super Bowl party without an assortment of food. We at Uffi's Kitchen, in a humble way, tried to employ the concept of food fusion as a means of subtly introducing Kashmiri food concepts and dishes to the generation of Kashmiris born here, via the food they know. Instead of burgers, Uffi's Kitchen offered Chicken patties, Hareesa bites and Shaami Kabaab burgers , French fries were replaced with Nadir monje. Pizza was refurbished with Kander tchot as base, topped with crumbled Tchaaman and tamatar and thin slices of Ristas and Goshtabas. Fettuccine
was given a very interesting twist, it was drenched in Yakhni with nyick (small) goshtabas. The Chicken wings were replaced by Waaze kokar wings. Wazze Seekh Kabaabs were put in hot dog buns with Gande Tchyout ( Pickled onion ). My customers, especially their children thoroughly enjoyed every item and they gave great praise and reviews. It was very heartwarming to see the new generation of Kashmiris here getting introduced to Kashmiri food and loving it.
Tell us what all is popular on the menu
One of the best sellers at Uffi's Kitchen is its Hareesa. We sell a lot of Hareesa during winter months and especially Thanksgiving, which is an American fall holiday, although Hareesa is available throughout the year at Uffi's Kitchen. Amongst many of our clients, it has become a tradition to have Hareesa brunches the morning after Thanksgiving. Our clients have given us reviews like Uffi's Kitchen Hareesa is the "Aelle Kadal of US for Hareesa "
One of my other best sellers is Koshur Aanchaar, which gets sold out in a couple of hours after restocking.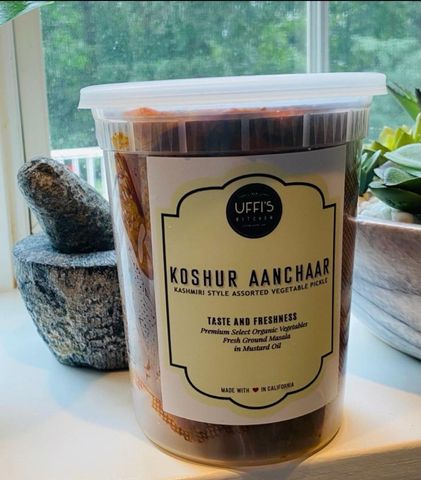 You are a mother, how do you manage your venture and personal commitments
I believe that you have to balance everything and proper time management helps a lot. In spite of my hectic and long work hours, I pick up and drop my girls at school every day, attend their extracurricular activities and be there for them. My girls are very fond of Kashmiri food and prefer homemade food rather than eating out. They love batte, syun and homemade Zaamut Doed.
Also, my husband supports and encourages me to pursue my business and take it to the next level.
What are major challenges in your venture
I have faced many challenges and struggles to get Uffi's Kitchen to the place where it is today. Challenges can be amazing learning experiences — things that force you to grow and change. Initially, I did all the work myself as I could not afford workers, it was a lot of hard work. But it did not stop me. I am a firm believer that if your passion for whatever you are pursuing is strong and you have your eyes on the goal, nothing can stop you from achieving it. There are no limitations to what one can do if you are very passionate about what you want to achieve.
Last year due to the pandemic the whole world felt its effects. Small and medium businesses were hit very hard. I stayed positive through all this, although the sales went a little down, it didn't stop me. Also last year during that time I was diagnosed with Cancer. A positive attitude and support from my family helped me in fighting it and getting back to my business.
Alhumdulillah Uffis Kitchen made record business in the current year.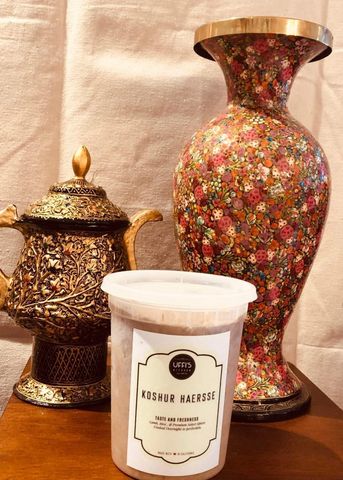 What are your future plans for Uffi's Kitchen
I am currently working on advancing my business; publishing a series of Kashmiri cookbooks and food video blogging are all in the near future for Uffi's Kitchen. Also am working towards having an authentic Kashmiri restaurant in Los Angeles, which is my dream.
What is your advice for young entrepreneurs
My advice for the younger generation who want to be entrepreneurs in different fields is that there is no replacement for hard work. Also, the other very important aspects of being a successful entrepreneur are discipline, dedication, honesty, and humbleness. Be honest as there are no shortcuts. Also, a positive and friendly attitude goes a long way.