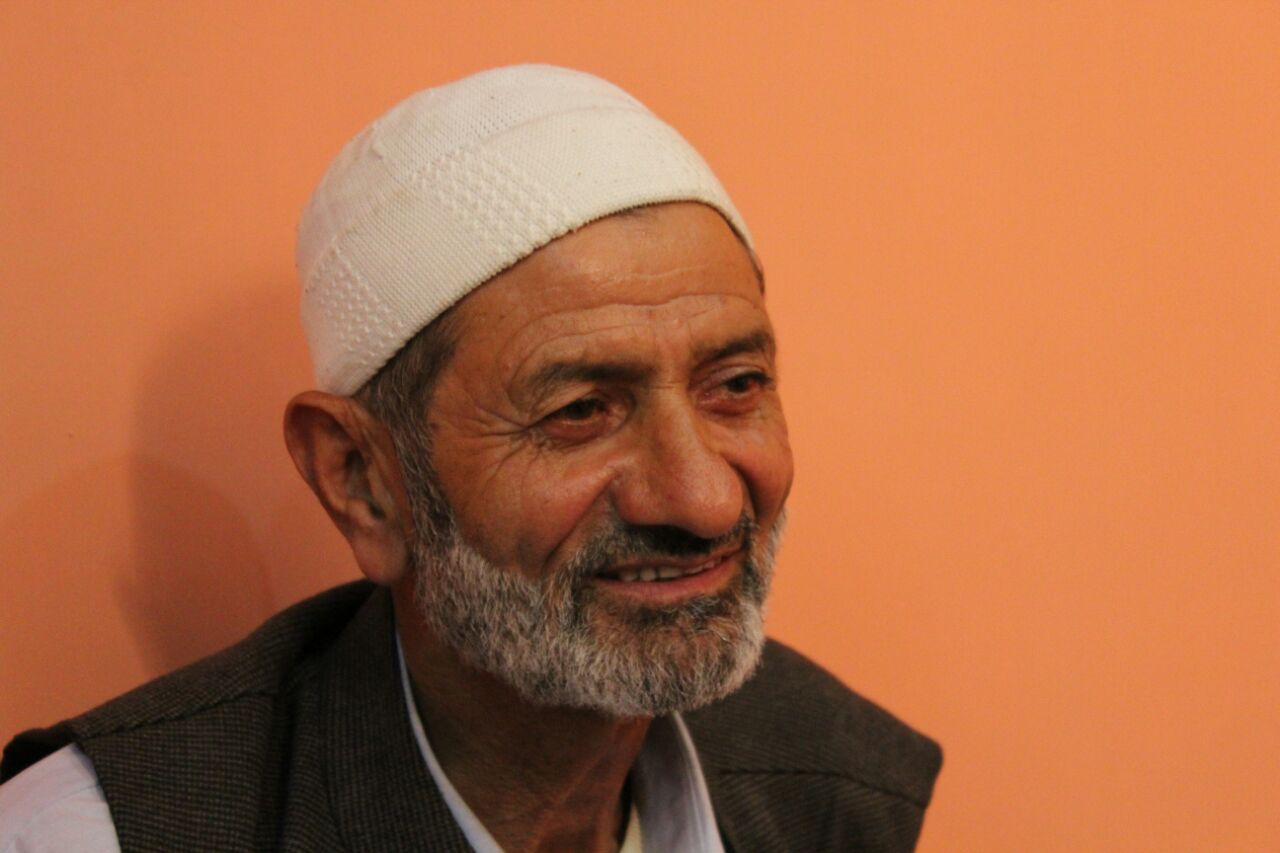 Tell us about yourself
My name is Ghulam Rasool. I am what they call as Manzimyor. I am basically from Khan Sahab, Budgam but I currently live in Alochi Bagh, Srinagar. I have two sons and four daughters. All of them are married.
Earlier in my professional life, I stayed in Srinagar as my home was far. The owners of that place had manzimyors coming to their house as they were looking for a groom for their daughter. However, even after looking for a long time, they couldn't find a match. I had a family on my mind from Hawal. So I suggested them that I know a family and they can see if that works. Finally it worked out well and they got married. This is how I started in this line and since then have been in it and must have arranged more than 1000 marriages.
What do you think the current Kashmiri generation looks for to get married?
I have seen mostly girls who have studied or worked outside Kashmir prefer to have a guy who is outside Kashmir and not the ones who are settled in Kashmir.
The girls who have studied and worked in Kashmir only prefer a match with those in Kashmir only. However, some girls who want a groom settled in Kashmir get married to someone settled out of Kashmir. Same is the case with boys. At the end of the day, it's all destiny.
Tell us about other Manzimyors in Kashmir
There must be more than 1000 manzimyors around. But then some are good and some are not. The ones which are not are the ones who lie to families. They brag about things and make 'rishtas' look too good to be true.
What do you think of love marriages in Kashmir?
These days most of the marriages are love marriages only. But they only have a success rate of 50%. Some of them are very successful while some end being terrible experiences.
What do families look when they are looking for a match for their son or daughter?
Mostly people look for 'sharafat' and 'deendari' and they do not accept anything. But some families are greedy as well. We call them 'lalchi'. I can't name them but many families are like that.
How long are you planning to continue in this line?
My family always tell me that I should quit and focus on agriculture as we have lots of land.
Also, the families who are looking for a match don't let you quit, as they keep requesting you to look for a match for their kid. Till the time a person has the strength and will power, one should do what he does well.
Are you looking for a Kashmiri bride or groom for yourself or your son/daughter? Click here to find
Are you looking for a Middleman in Kashmir. Check out our list of Manzimyors