Tell us about yourself.
I am from a very simple middle-class family, born and brought up in downtown Khanyar (Srinagar) right when Tehreek was at its peak. My father moved to Leh for business after incurring huge losses due to daily blasts in the Budshah Chowk. I ended up doing my schooling till 10th grade in Leh; topped my exams there and applied to an international United World College (UWC) of India for high school. UWC is an educational movement with many high schools around the world promoting peace and diversity by bringing students together from all over the world. I was fortunate enough to have been the first Kashmiri to get selected there with full scholarship. This was one of my early defining experiences where I received my International Baccalaureate diploma; and got an opportunity to re-examine my own ideas about life and the world. I studied English literature, Spanish, Hindi, Biology, Psychology, Chemistry and Mathematics. Being good in studies, my parents wanted me to do medicine; however, my first love was astrophysics. Living in Leh under one of the most wonderful starry sky had a huge influence on that along with Kalpana Chawla; I wanted to be an astronaut. But opting for Psychology in UWC changed my life; it was very useful for me as it helped me understand myself and my pain as a Kashmiri better. I knew right then that I would be doing psychology for the rest of my life since the valley didn't have many psychologists. Living with students from 50-60 countries of the world, I learnt about what it meant to co-exist with people with differences. Our differences united us. People started asking me questions about Kashmir and for the first time in life, I started thinking about my identity as a Kashmiri Muslim girl seriously. It pained me deeply to see students of my age into drug addiction and people suffering from psychosocial issues due to the ongoing conflict in the valley. I decided I had to do something for my own people and to create awareness of the Kashmir-conflict in and outside India. I started taking interest in peace and conflict processes; my first formal training in conflict resolution started in high school itself. I got a chance to be a part of Indo-Pak conference in UWC as a facilitator. As a young explorer, the experiences at UWC helped me shape my combined passion for mental health and peace into the development of a psychosocial empowerment initiative.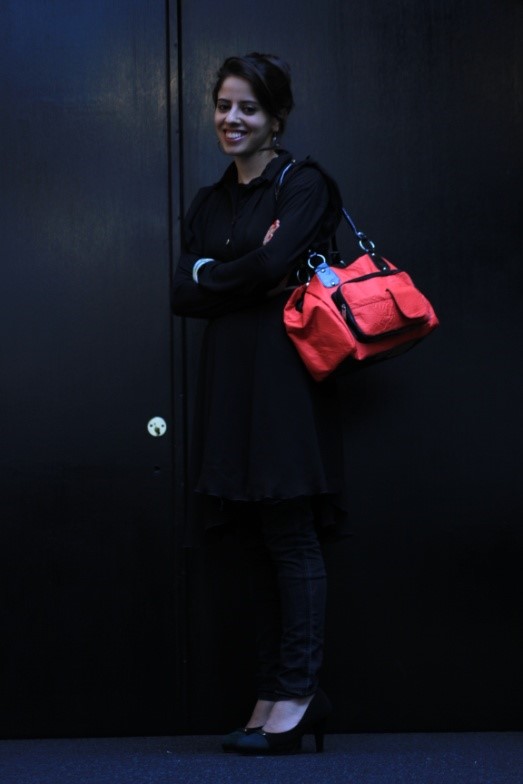 Thereafter, I got scholarships to a few colleges in the US; so my family didn't have to pay a penny for my education after my 10th grade. However, I still had to stand up for myself against all the 'she's a girl, don't let her go abroad' talks from people here. But education was always one of the most important things for my parents so thankfully, they supported me and I went abroad and decided to study Psychology. I wasn't satisfied with health or neuro-psychology so ended up creating my own degree in Peace-psychology. For that, I had to also take some courses from the University of Nottingham (UK) where again I was selected through a rigorous process.
I see my profession, passion and purpose, all as part of one continuous and well-integrated whole. This belief and my curiosity about dynamics of peace and conflicts at different levels, led me to formally define my role as a peace-psychologist and establish a peace nonprofit organization, Paigaam: A Message for Peace. I voluntarily work as its Founding Executive Director, peace-psychologist and a certified peace-education trainer. I'm currently the youngest, and first and only peace-psychologist in the world and South-Asia, respectively. I have received formal training in various international conflict management processes such as conflict resolution and reconciliation, negotiation, communication, facilitation, dialogue and change management. Additionally, I hold a diploma in Leadership Development from the Swedish Institute where I was selected as one of the 30 global young leaders in 2013. My main area of interest is to work in the context of peace-psychology, mental health, peacebuilding, empowerment, education, leadership and human rights. Furthermore, I have certifications in the Kingian Nonviolent Conflict Reconciliation from the University of Rhode Island (USA); and in Mental Health-mhGap training program from the Royal College of Psychiatry (London) and Department of Psychiatry (Kashmir); along with holding the lifetime membership of Psi-Chi: the International Honor Society in Psychology (USA).
In Kashmir, I am working with at-risk youth; with orphans many of whom have lost their parents in conflict; with young children living in at-risk areas of the state striving for better education; with 'half-widows' still awaiting the arrival of their disappeared husbands; with women entrepreneurs from rural areas who are trying to make a difference with their hard-work; and with youth struggling with drug-addiction and mental-health issues. I have tried to incorporate peace-education programs for youth in some schools and communities in Kashmir (as well as in USA), to help them deal in a healthy way with the ramifications of living in a conflict-society.
As an associate consultant, trainer, facilitator and learning-designer with my recent work with Meta-Culture (South Asia's first Conflict Management Center and Thinking Studio), I worked at the exciting intersection of creativity, peacebuilding and personal transformation. My work included designing critical thinking and creative learning processes for educational workshops, course modules and innovative programs; apart from networking and building relationships with different stakeholders. I designed and facilitated workshops on critical thinking, expression, storytelling, leadership, emotional wellbeing for IAS & Customs officers, students, teachers, IT and other professionals from various well-known firms and organizations in India and abroad; worked on Karnataka interfaith dialogue project, and was hugely responsible for further developing the critical and creative thinking studio aspect of the org. I also led an international project on negotiation with an Australian organization and managed a Change-management project with a multinational nonprofit ngo. Some of the other exciting projects that I led there are 'Alternative Futures Dialogue' where I was responsible for designing and co-facilitation of the 6-month long fellowship program for citizen members to deliberate on contrasting visions on the Future through a structured and facilitated dialogue process. Additionally, I have been doing advocacy on democracy, and freedom of thought and expression through 'Socrates Last Stand' initiative which is an effort to educate people about various civil society processes using Socratic Questioning method. I was also trained there in facilitating structured dialogues.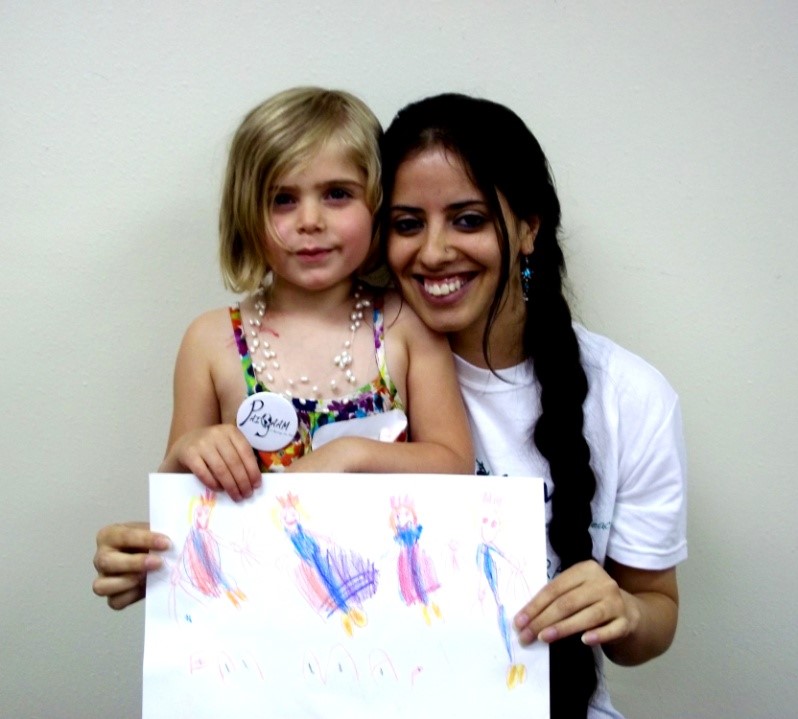 You are the first and only Kashmiri/ South-Asian to be a professional peace-psychologist and the youngest in the world, tell us about that
The field of peace-psychology is dynamic-it includes elements of various other branches of psychology such as media, social, behavioral, organizational, political and conflict psychology. Understanding, studying and analyzing peace and conflict issues at different levels from intra to global levels fascinates me. It helps me think more deeply about the complexities of the world. Having successfully done workshops in the USA, India and Europe with people from different countries and professions, I can confidently say that the skills and dispositions instilled through peace-psychology give a multidimensional perspective, opening up the path for self-transformation in the long-run.
I felt the need to merge the fields of psychology and peace-conflict studies when I realized that only working on mental health aspects in a conflict zone doesn't do justice to it; you have to do more for people. Conflict is complex; things that can help also need to be multidimensional and eclectic.
Born and brought up in one of the most conflicted-regions, Indian-Kashmir, I always yearned for positive peacebuilding, peaceful co-existence and respect for human rights. Kashmir, the conflict, the pain, the suffering has always been my inspiration. It has kept me focused despite all sorts of criticism from my own people who are still stuck with MBBS and Engineering as the only two best options for people here.
I have worked very hard to be whatever little I am today. It has involved a lot of sacrifices at many levels but I am self-made and that's always kept me humble. I started making handmade jewellery and other things to sustain myself and Paigaam back in the US since my family wasn't so happy about me rejecting the job-offers. Most people in my life still don't understand the work I do as it's unconventional and very different from most things people do here. I had people of Kashmir tell me to go back abroad and live a luxurious life. I have faced all sorts of resistance and discouragement. It's been a very difficult journey especially with no professional support system. It became harder when my father was bedridden for a few years as he was suffering from COPD before he passed away in 2014. This put way more responsibilities on my shoulder at the family front with very little encouragement about the field from the people. But I went into the field expecting hardships and I am fine with that because I know in the end, the work I do for the people of Kashmir and the world, is making a positive difference in the lives of people. Transformation, change and empowerment are big things and don't happen overnight- they involve a long and difficult process but if I or the work I do can be a small catalyst in starting that journey for people, I would be at peace and that's all I need to keep going. I take lots of inspiration from people right here in the valley who despite most painful hardships, are strong enough to still go on, from young kids who teach me wonderful things about human-nature every day. I love what I do and can't imagine doing anything else. I feel blessed enough to have found my purpose in life at a young age. Allah has been very kind.
Tell us about "Paigaam"
Paigaam grew out of the psychosocial initiative that I had started working on in high school; I taught myself a lot about different conflict management processes in the beginning, started sharing and training students of my college in some of these aspects through an informal Paigaam org. on my college campus. It further developed into a nonprofit when right after college, I rejected job offers and decided to work full-time on Paigaam. It has been educating, training and empowering people through the eclectic skills from both psychology and peacebuilding some of which include multistakeholder engagement, facilitation; conflict, change and stress management, mental health counselling and leadership development; with the major focus on youth and women empowerment, arts, health and wellbeing. While in the US, I started creating awareness about the Kashmir-conflict by doing forums, workshops, documentary screenings, along with doing projects with organizations in East-Timor, Uganda and Pakistan. The whole point was to help transform thinking of people in a healthy and positive way so that they can feel empowered and take charge on their lives. In Kashmir especially, due to the ongoing conflict, there's a sense of learned helplessness; it makes one feel very depressed at an intra-level too, causing many internal conflicts. Additionally, there are not many platforms for self-expression; which again further leads to many people especially youngsters into depression. Paigaam wanted to help such people through its leadership development and empowerment programs.
Paigaam is the first & only org. in Kashmir that offers peace-education; the first & only org. in Kashmir/India/South-Asia, and one of the very few orgs. in the world, respectively, that has redefined the ideology of Peace-psychology; and functions on its principles; one of the very few orgs. in Kashmir that offers youth leadership development programs and trainings, and works in the mental health sector.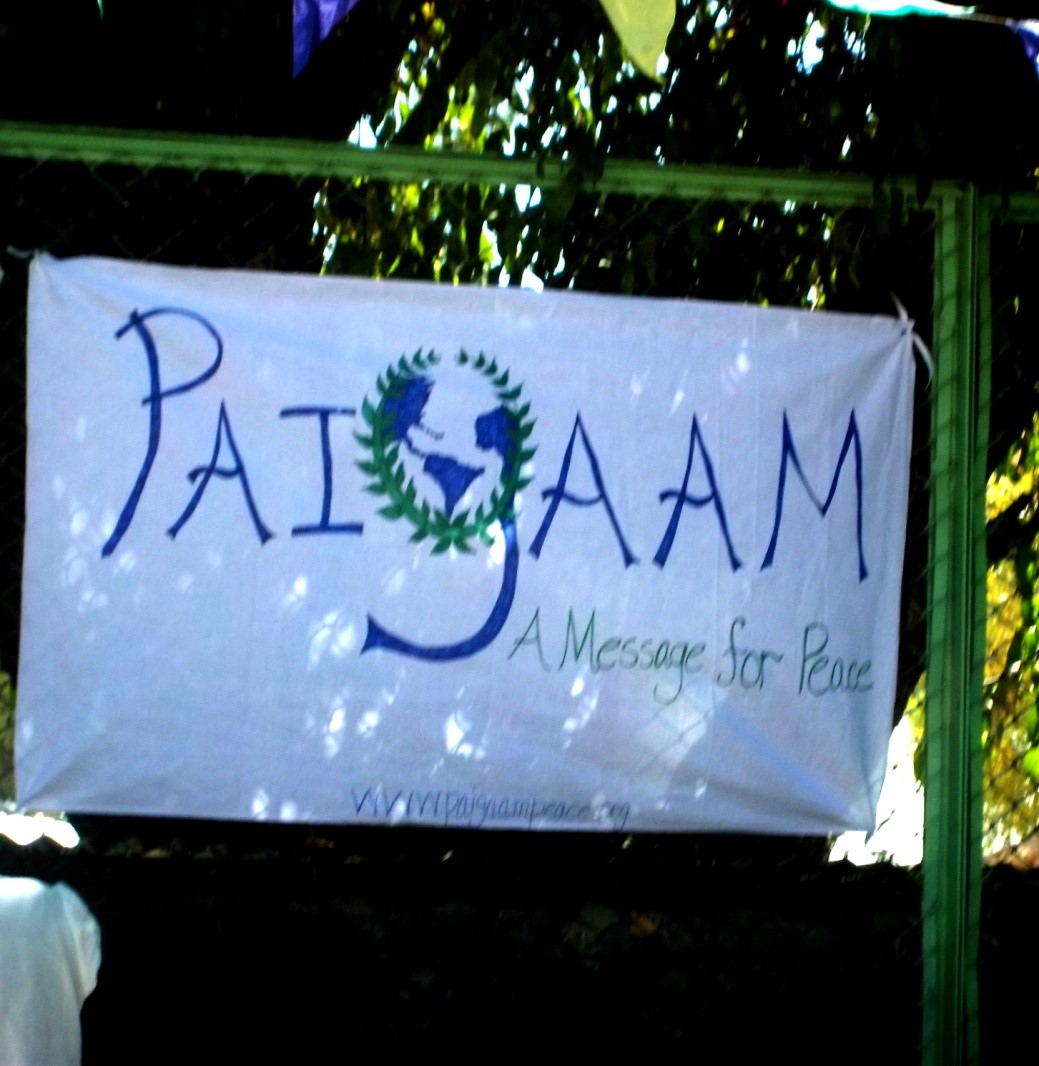 Tell us about the peace-education programs you started in Kashmir schools
The peace-education programs that I created and facilitated are hugely designed on the foundation of mental health because it felt imperative to do something for the people here who are suffering on account of the ongoing conflict. However, it also has elements of leadership development, conflict analysis, arts and creativity in conflict and neuroscience. One of the most interesting and humbling experiences for me was to create awareness of peace and conflict at various levels. Students I worked with mostly only thought about peace at the political Azaadi level. I used different forms of art, simulations and interactive sessions to help them go through this process of understanding peace and conflict at intra and other levels as well. Art has always been a huge aspect of Peace-psychology for me; since I believe that real creativity comes from a place of dissatisfaction, chaos and conflict. Many students who I worked with were going through depression; and it's deeply humbling to know that the peace-education programs made a positive difference in their lives. Some of these students are still in touch with me and keep updating me about their positive stories. I also got a chance to teach a few aspects of peace-psychology and personality development in the government college in Srinagar last year.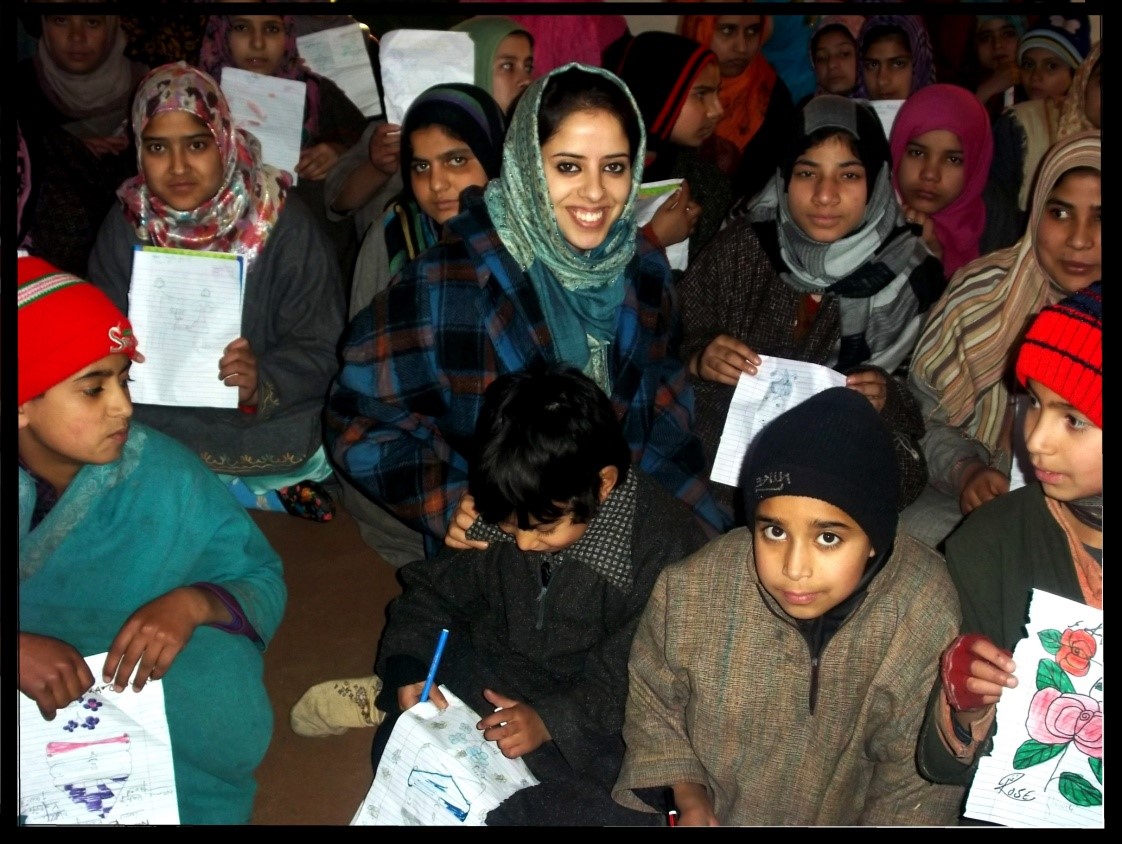 Tell us about Ethnic Beats
During my college years, I started an international dance organization called Ethnic Beats with its emphasis on promoting diversity through intercultural dances. It was a great learning experience for me to learn various forms of traditional dances from India, Indonesia, Haiti, Tibet along with promoting Kashmiri dance form. I have choreographed and instructed dances since then in the USA, UK and India. I am currently learning a little bit of hip-hop and contemporary forms as well. Dance more than anything else, has always been a great stress-buster for me.
Tell us about the workshops you have done
I have over the years, presented my work on the Kashmir-conflict and conducted workshops on peace-psychology at different forums such as the World Economic Forum (India), Nobel Peace Prize forums (USA), the Bill Clinton's Global Initiative (USA), the Swedish Institute (Sweden), the Campaign for US department of Peace (USA), and in Leh, Kashmir and different parts of India. Additionally, I had an opportunity to meet and talk about the Kashmir-conflict with Dr. Eboo Patel (Advisor, Obama's Council) when I introduced him at the Nobel Peace Prize Forum in March 2011 as well as the 2003 Nobel Peace Prize Laureate, Dr. Shirin Ebadi.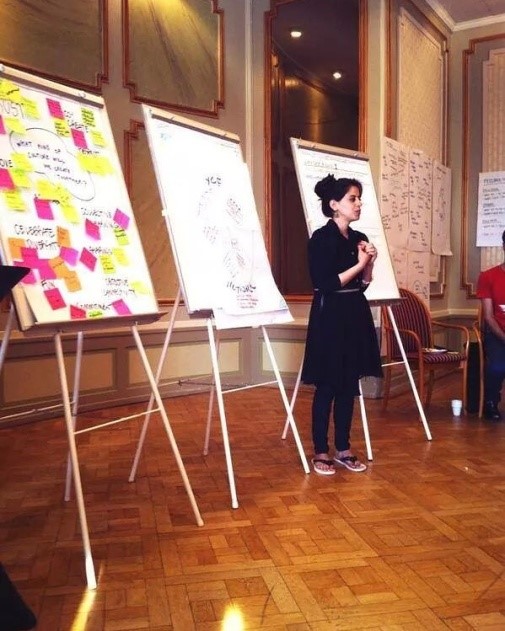 I have also done workshops on various elements of peace-psychology such as: youth and women empowerment, creativity in conflict, expression, transformation, storytelling, leadership, communication, mental-health, critical and creative thinking. I have also been doing research on critical thinking, empathy and philosophy in peace and conflict.
Most of the workshops that I did in Kashmir for a few years were totally free of cost.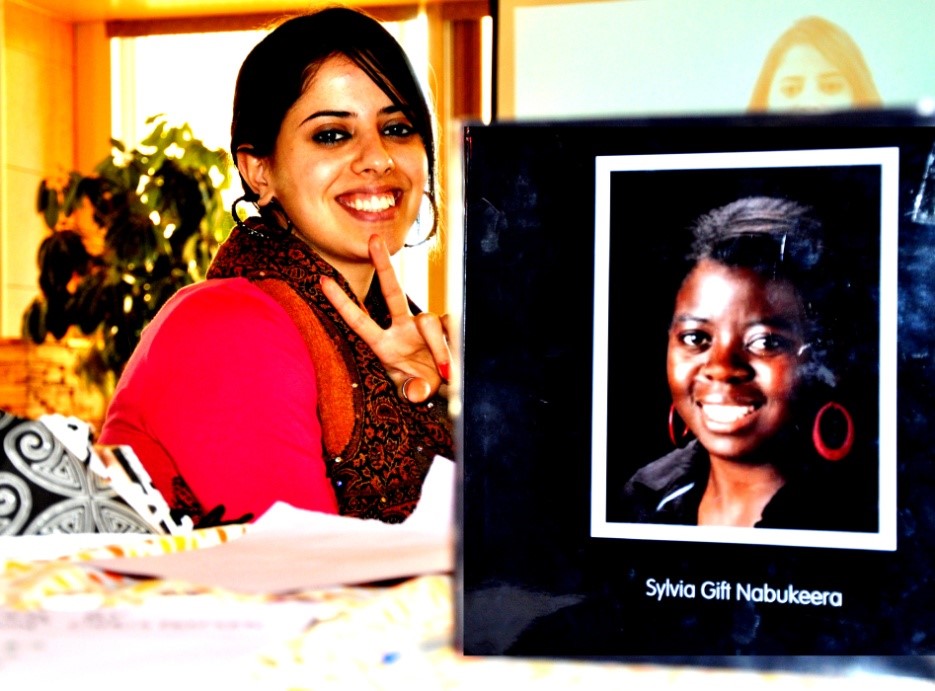 What is peace for you?
Peace is a process, not a product. It's complex. We tend to see things in just black and white; but the world around us is full of grey layers. We can't think of darkness as chaos and light as peace. For me, peace is the ability to deal with chaos and conflict in healthy ways; the ability to stay present and still when there's chaos all around you. Sometimes, it's about how to respond to situations rather than reacting to them. My understanding of it also keeps evolving as I keep walking on this journey. I try to create my moments of peace through mindfulness, and converting my personal chaos into creative art. Most people assume my life is the most peaceful since I am a peace-psychology. It's funny. No matter where you are and who you are; you will always be dealing with conflicts at different levels whether it's about personal relationships, workplace, community, political or global levels.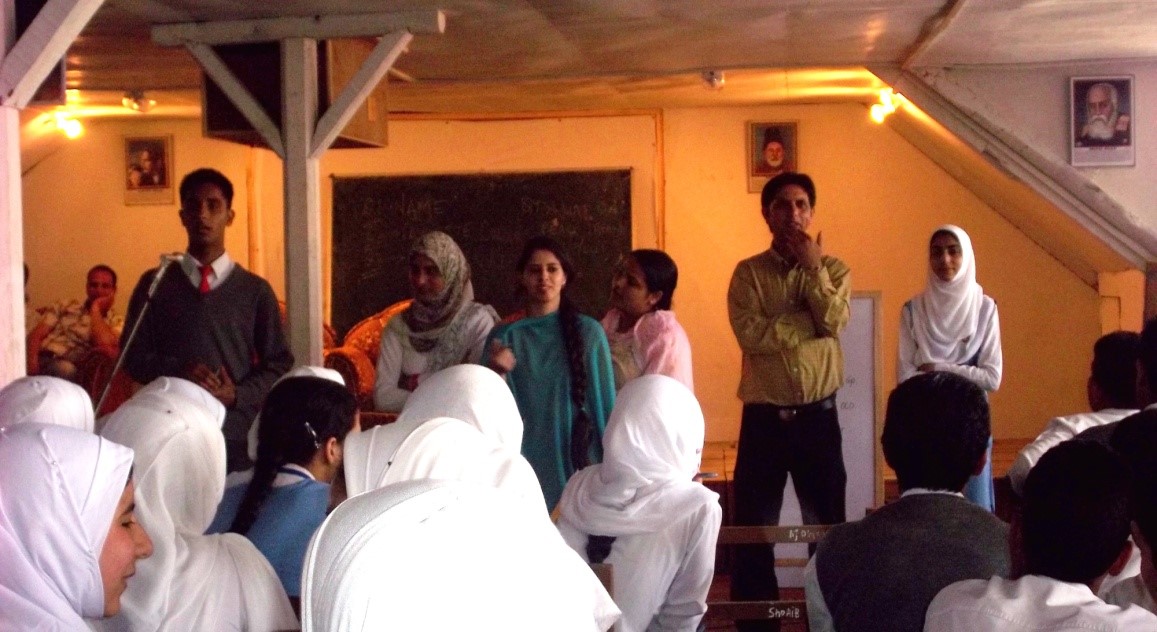 How do you see peace coming to Kashmir?
Kashmir-conflict is a political issue and needs a political solution. It's about time we rethink the old ways of trying to attain peace here because it evidently hasn't worked so far. And I can't just sit around and wait for that Azaadi to happen. There are people in front of my eyes in pain every day. And till we attain that political freedom, we need to do what we can to help heal our people, youth and children; to help each other deal with the ramifications of living in a conflict zone in a healthy way. The ongoing conflict here has made abnormal normal for us, scarring us in many ways. We all have suffered and seen our dear ones in pain over the past few decades. We understand how it feels to live with and in conflict every day; however, sadly, we tend to categorize each other into black or white lists. But humans are complex. We need to look beyond stigmas and hypocrisy, and be more conscious. Our valley and its people are suffering from many psychosocial issues; drug addiction is on rise and so are suicidal cases. Our people need us; they need our true empathy, support, open-mindedness, critical thinking and understanding; let's at least do that much for this place and its people we love so dearly while we keep working towards attaining the political Azaadi.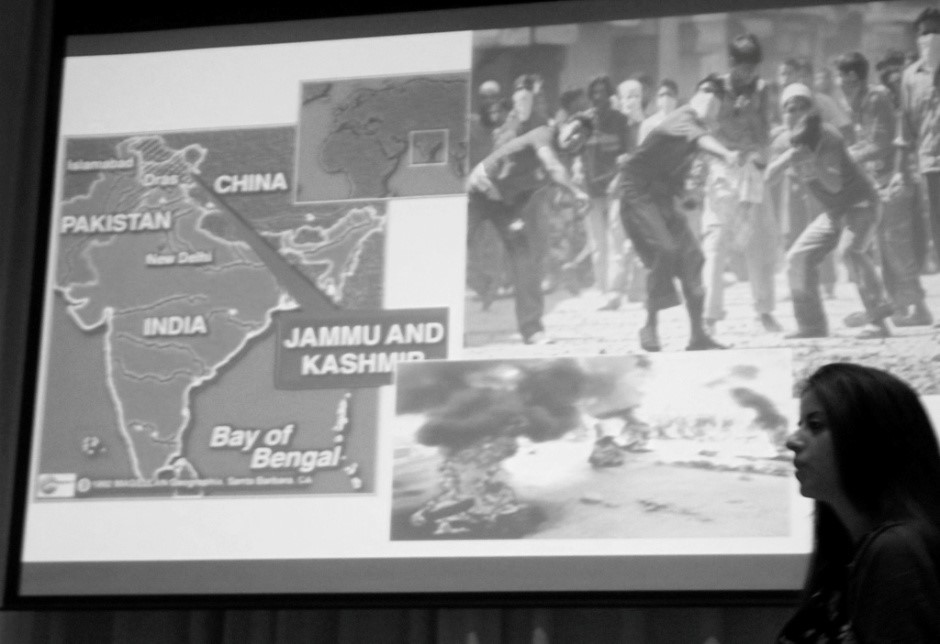 What are you future plans through Paigaam or apart from it?
Kashmir being a conflict-zone, needs a lot more advancement in the mental health sector due to the increase in various psychological disorders leading to serious health issues. Hence, in the long-term, I along with a few other psychologists from Kashmir are planning on starting a mental health institute that would be equipped with better facilities, recreational space and international exposure. A few psychologists from USA have also shown interest in supporting this initiative. This center would also work as a community center and offer platform for healthy and creative expression, and empowerment. This space would also offer support, space and resources to develop a peace-psychology program for Kashmir and other places in the longer-run. I am continuously working on mental health and peace-psychology programs, being a part of many international networks; along with advising a few other initiatives and orgs in India and abroad. I also collaborate with local ngos here in Kashmir and do workshops for them.
Additionally, I am currently involved in a social innovative initiative called Dostify that aspires to bring young entrepreneurs from both sides of Kashmir on a common platform to build relationships and explore opportunities for doing business together.
At this point, I am very much into designing creative and critical thinking and learning processes; and I will be working with government schools through another organization to help improve the standard of education. This will also include using modules on mental health, and peace and conflict processes to help create awareness of what we all go through here on a daily basis, and healthier ways to cope with the pain.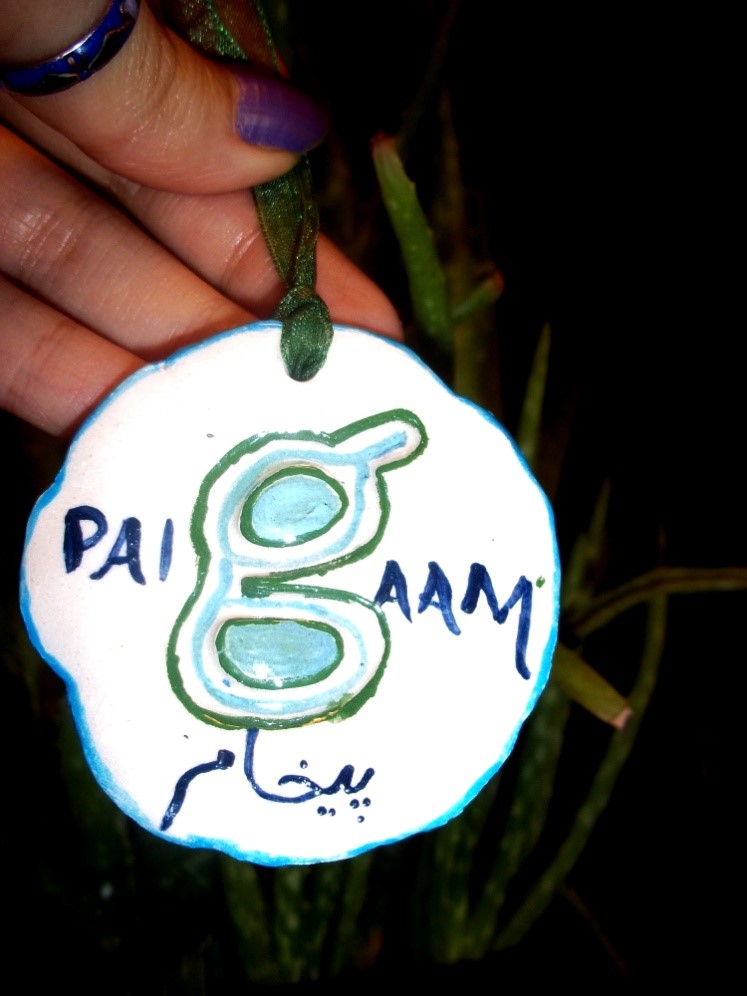 What advice do you want to give to someone who would like to pursue the field of professional peace-psychology.
You have to be crazy and courageous enough to dare to imagine doing something different; you need to dream big. It will involve times when you would yourself feel low and confused because the field as of now, doesn't exist in Kashmir/India. But if you are passionate about it and believe that it would make a positive difference in the lives of people you would work with, then hold onto the confusion, it will lead you to clarity in the process. But be highly committed and determined to create a path for yourself especially coming from a society that still thinks of a few conventional professions as the best. I have always followed by heart, worked super hard and put my trust into the process; it's leading me to be where I need to be.
I am trying my best to create a course or a module in peace-psychology for Kashmir; to make the struggle a little easier for others who want to walk this path. When I embarked on this journey, I hardly had anyone to guide me except for my own belief in this field and a few mentors in the US who just kept encouraging me to keep walking even when the times were tough. However, I have tried my best to mentor and guide anyone aspiring to attend a UWC, go abroad to study or follow the field of professional peace-psychology. And I would strongly encourage the young people from the valley to use me as a resource for any of these. It makes me uber happy to see young Kashmiris doing unconventional and creative things for Kashmir and the world; and I will be very delighted to help anyone I can.
My contact info:
Email: [email protected]; [email protected]
Website: www.paigaampeace.org