They said Kashmir was not safe.
They said people pelt stones on you.
They said curfew and clashes were the order of the day.
I am glad, I paid a deaf ear and went ahead with my plans to visit Kashmir.
So here is an account of memories I made in Kashmir…..
The trees smile gently at you, wind caresses your cheeks and hair and the entire inner self slips effortlessly in a state of tranquility. The snow capped mountains, the serene waters of Dal and watching the world pass you by…. sheer bliss! Soothes the heart and soul. This time around I met some wonderful people in Kashmir.
When flight landed at Srinagar, the temperature had dipped and I was shivering. A Kashmiri gentlemen, with touching chivalry, offered me a sweater, on flight itself.
The very caring and considerate, Uncle Abdul Gaffar who gave us puzzles to solve and kept us entertained with his witty stories and anecdotes of Kashmir. He has seen the good days of Kashmir and also taken the strife, conflicts and militancy in his stride. He is a simple man, who was caught in the cross fires and still managed to regain his integrity, smile and take care of his family and friends.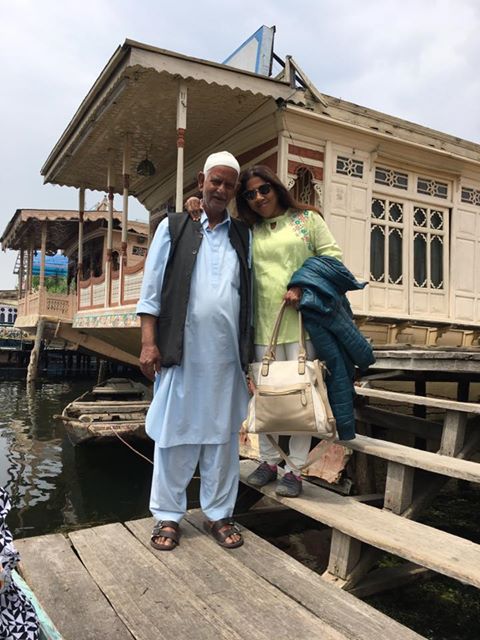 The chance encounter with Sharique and I got yet another caring friend. Next time, we are going for that ice cream?
And then there was Noor Uncle, an encyclopaedia on Kashmir. Getting tit-bits about Kashmir was enriching. Wish we had more time to hear about lesser known historical facts.
At Yousmarg, we had an excellent Chicken Kanti in a restaurant. The owner readily shared the recipe with me. Abid, Muhammad Showket and Aqib with their driving skills qualify for Fast N Furious sequel.
When we lost our way in Mehjoor Nagar, a lady not only gave us directions but also graciously offered us tea. The women I met were extremely loving and I can say language of love is understood by everyone, so not knowing a common language was no bar in my interaction with them.
Perhaps, Kashmir is the only place , where you expect stones and are instead showered with flowers… where tear gas does not bring tears to your eyes, the thought of leaving these wonderful people and awesome place does…
Special thanks to Sameer, Showket and their families for having us over. Tahir and Sabiya, the lovely couple and their cute daughter Ash n wish I can make the excellent Kahwa n walnut chutney like you some day. Aamir for escorting me around everywhere I wanted to go, Aadil for those conversations with perspectives, Rezea hearing your impeccable English was a treat, Raheela, your sweet smile, Sweety for our nokh jhokh, Sheen, Shireen and Aadhiya for fighting over me. Ahmed, Ubai and Arbeena for those laughter filled evenings…thank you Khalid bhai, for the bunch of roses, you fondly plucked for me when I was leaving. The fragrance lingers on….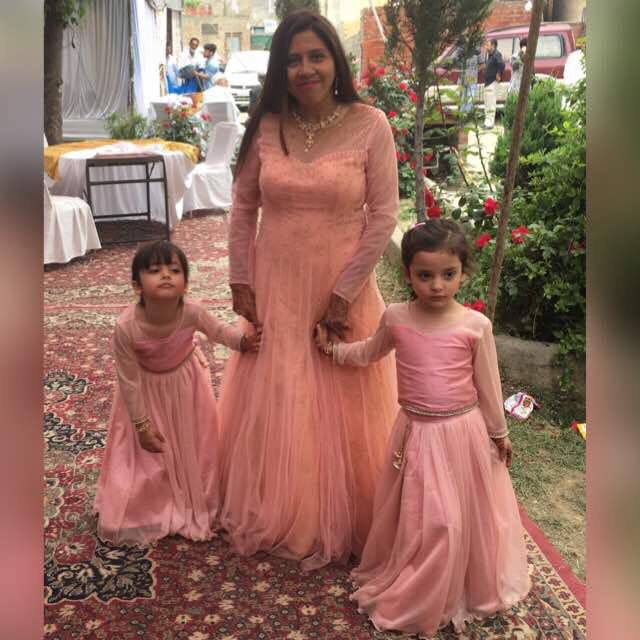 Abid Alikadli for the fabulous spin in car and most special thanks for Aqib. He helped me get the most awesome pic of the vacation.
And the night before I was about to leave, as I sadly sat on Boulevard road with tears in my eyes, an army man stopped and smiled at me and cheered me up.
Everything remains etched in memories and I cry and smile at the same time, when I think of Kashmir.
Till I see you again….. ❤️ n prayers…..