Gyawun plunges into the creative minds of Kashmiri artists to find out what they think of the current situation in Kashmir, here is what we found out
Anjum Khan

Would you want to paint emotions, if calamity lay so close to you? And all you could is wait and watch, hoping it will end before it reaches you. Would you want to paint emotions if you found yourself preserving the pain of a father consoling his wounded child..
Maria Mehraj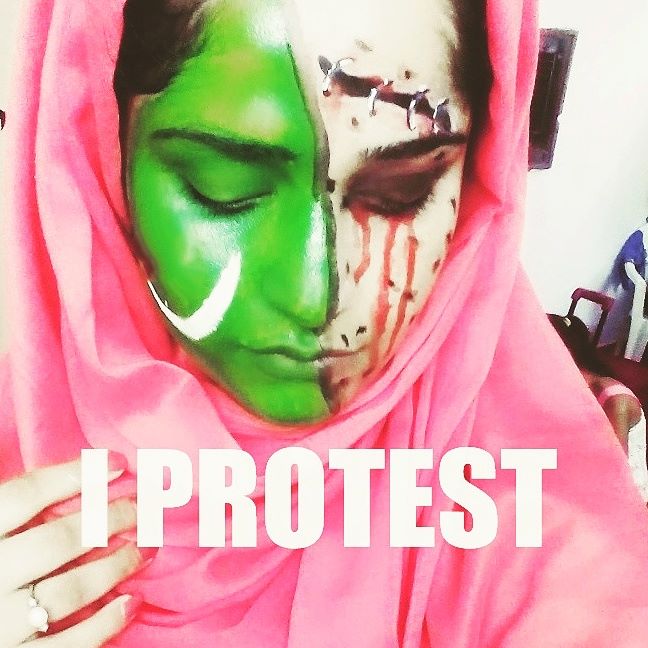 Samreen Nabi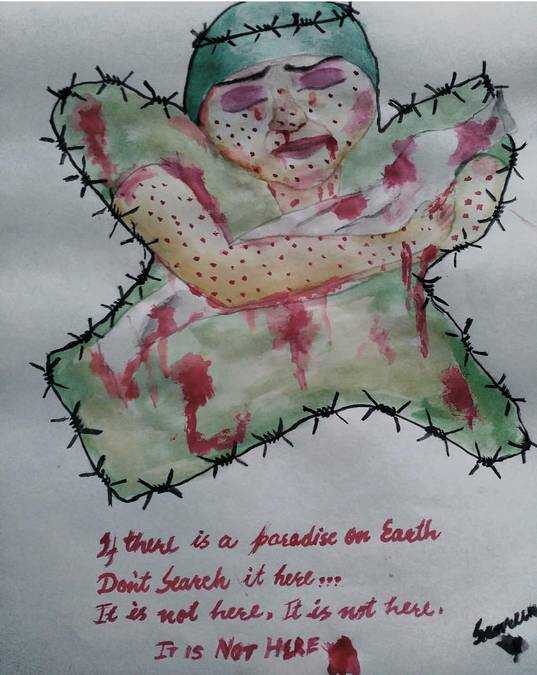 Anqa Ahemd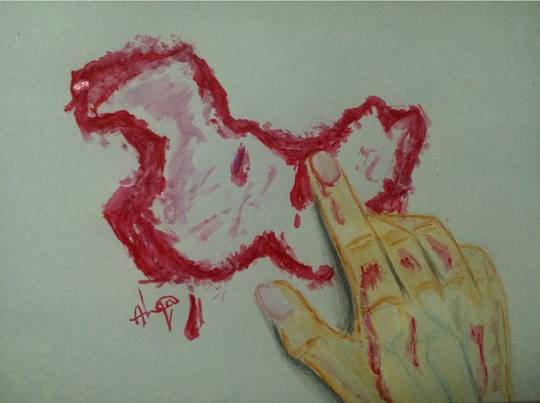 Since the turmoil started again in valley, I have been to Delhi and back a few times. It kills me to see everything, everyone so normal here. Aren't we the same Indians as they say? Then why is it that only our people suffer? We suffer emotionally, physically, financially and educationally. For this Independence day, dear India, free us Kashmiris of the discrimination if you consider us Indians. If not, let us go
Ansab Jehan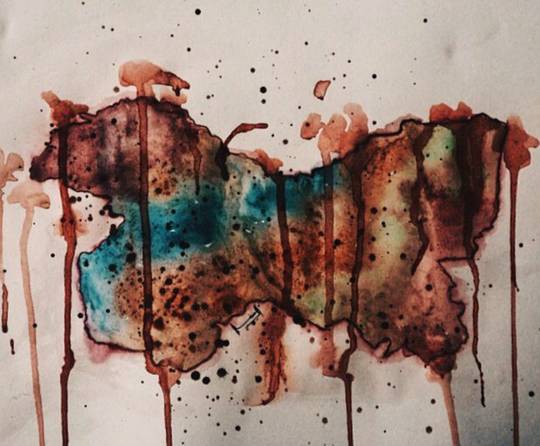 Afnan Naqshbandi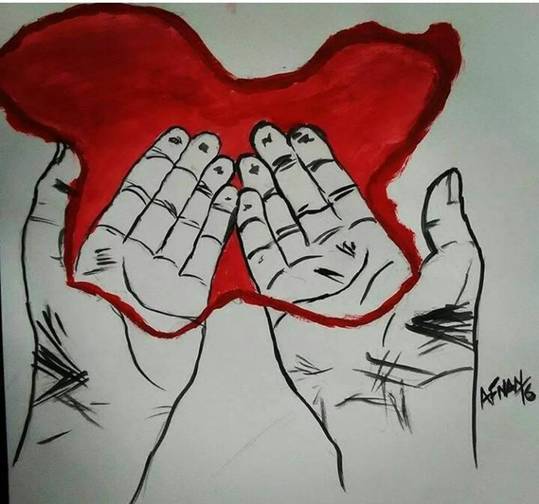 Zarqa Qadimi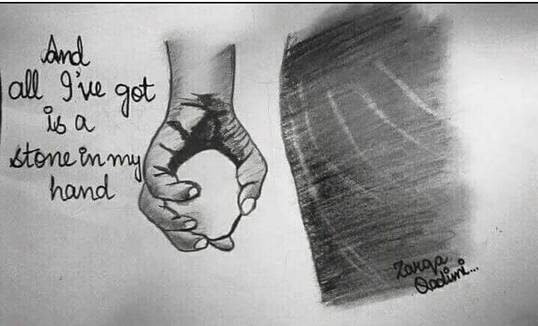 Baruja Bazaz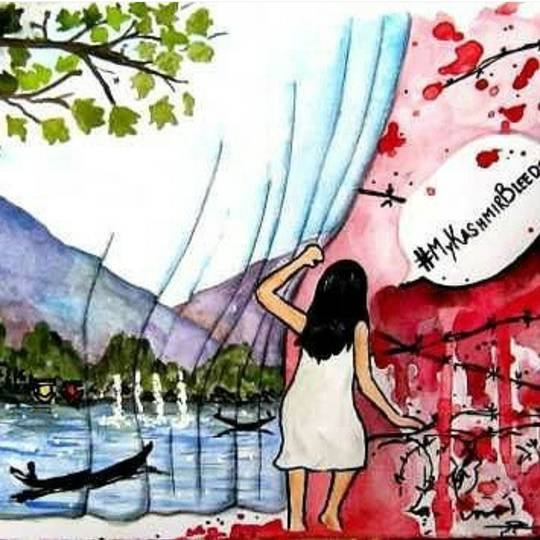 Curfew days in Kashmir, its just so depressing.
Beenish Khan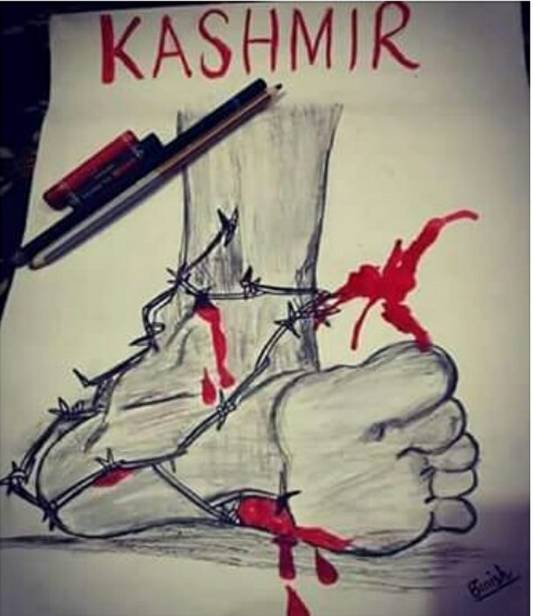 Manan Mir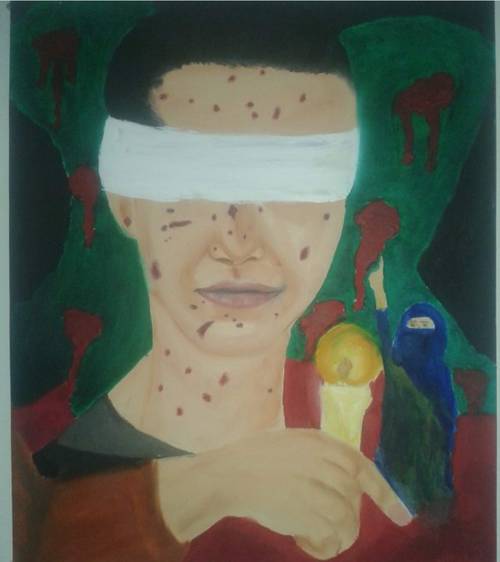 This is what my mind suggests me these days! I am murdered! I am blinded! I am Kashmir! I am Kashmiri
Supreet Kaur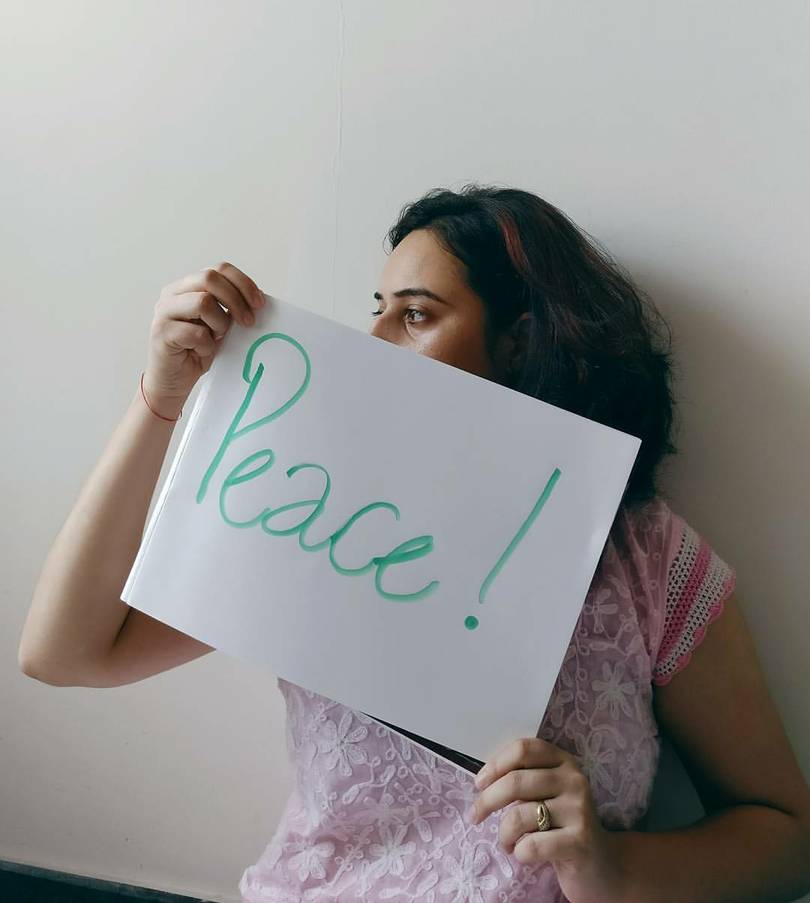 Peace for Kashmir, peace in Kashmir! As I running my brush on the blank canvas, trying to write peace, my hands were shivering, deep down my soul knows that what I am wishing for is not gonna happen, at least not in my lifetime! I know somehow, i have this feeling and trust me it is most saddening, disturbing feeling! I think we have been cursed for generations to come , cursed like a bird, who has feathers, the beautiful, iridescent ones, capable of enticing the senses but alas ! Bird cannot fly #Kashmir
Did you like this article? We're a non-profit. Make a donation and help pay for our journalism.
Curator of this article can be reached at [email protected]