"When it Comes to Hospitality and Warm Welcome, No One Can Match up to Kashmiris" says Manjulika P. Sehgal- Short-story Writer, Blogger & Traveller!
It has been more than 24 hours that I have returned from Srinagar but I am still hung over the alphabet K. It stands for both Khyber and Kashmir. The memories of snow-splashed Gulmarg, the wholesome hospitality of 'The Khyber Himalayan Resorts and Spa', the striking beauty of the 46 varieties of tulips in Srinagar, the colourful life of Dal and Nigeen lake, the rich and aromatic taste of Kahwah, the heritage of Awantipora, history of Martand Sun temple of Mattan and the beauty of houseboats has left me asking for more. I wouldn't be exaggerating if I said that I have lost a piece of my heart to one of the most beautiful valleys of the world. Kashmir is truly magical.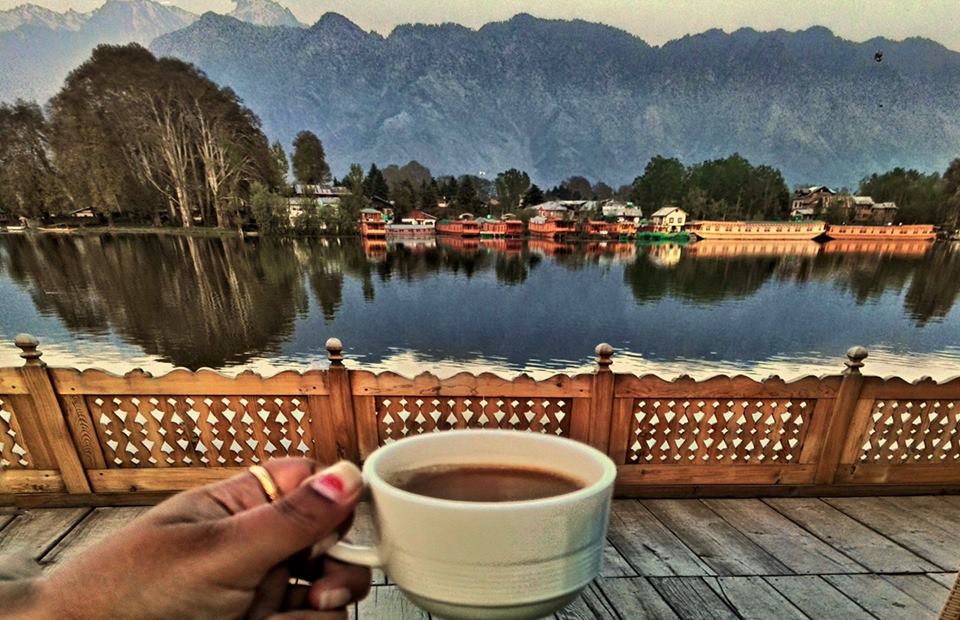 Last year, when I had traveled to Ladakh in September and Jammu in December, no one had said a word of caution but the moment I mentioned Kashmir, almost everyone in the family had a view about it. The concern around the safety issues and the breaking news from the valley got everyone talking. I knew they were not wrong at their place but my desire to see the valley was intense. I promised each of them that I would be vigilant. The apprehensions made me nervous too but the way my trip happened under the careful guidance of the locals, I have been asking myself, 'Did I visit the same Kashmir that we often hear about in news and media?'
'When it comes to hospitality and warm welcome, no one can match up to Kashmiris'.
I had often heard my Uncle say this but I did not believe until I experienced it myself. My first encounter happened with Shabbir, my driver who came to pick me at the airport to transport me to Khyber resort in Gulmarg. Since it was my first time in Kashmir, many apprehensions lurked in and around me but within five minutes of talking to him, all my tensions and worries of facing any kind of issue on the way were gone. He was well informed about the situation. He made me aware of the tense areas. He was proactive while driving. And most of all, his words and the body language both assured me that he would do the best for me in the hour of need. I happily enjoyed my ride from Srinagar to Gulmarg.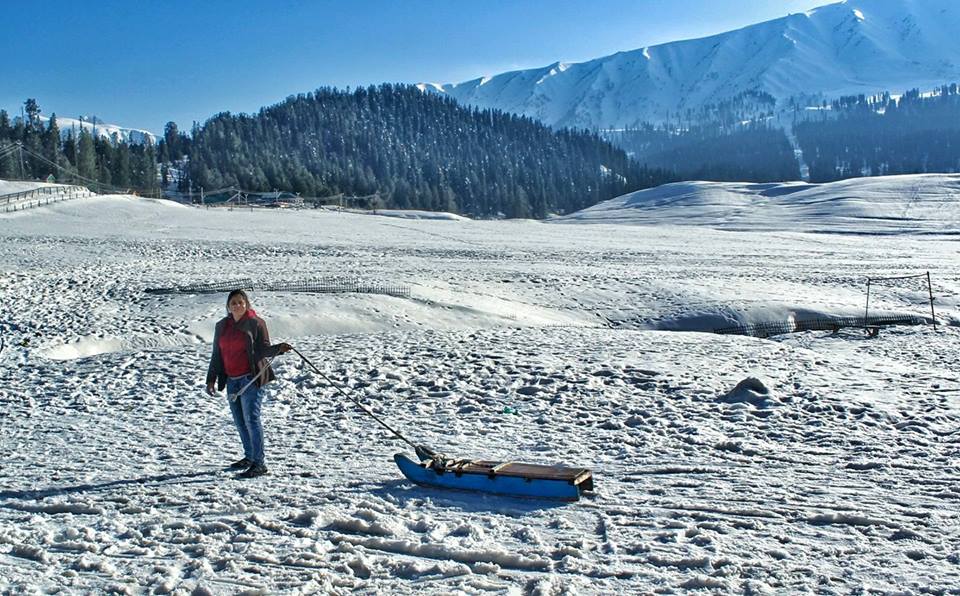 Photography by Abhinav Singh
The moment my eyes touched upon the beauty of snow laden Gulmarg, nothing else mattered . The staff at Khyber Himalayan Resort and Spa, especially the locals did not miss a chance to bring a smile on my face. They were on their toes to meet all my demands and pampered me with everything that I asked for. And not to forget, they just won me with their delicious Kahwah preparation. Even the locals whom I met at the Post Office or the market area or the Baba reshi shrine were extremely helpful and supportive. When they learned that I was a writer, they even said, 'You must write about the beauty of Gulmarg, Kashmir love tourists.'
After spending 3 days in Gulmarg, I was supposed to head to Srinagar. Honestly, I was not sure if this was the right time to visit Srinagar but messages exchanged with Mr. Ashfaq assured me that everything was going to be fine. Syed Ashfaq from Kashmir Trails who had worked out this bloggers/media trip in collaboration with Mr. Riyaz Ahmad Beigh, Dy. Director Tourism (Kashmir) was a thorough gentleman. From the very first day that we landed in Srinagar, he ensured that he called us everyday and checked our whereabouts. Later he came to Khyber to pick our group of 3 blogger friends. More that that, he was a man of his words. I often irritated him with too many questions but he knew how to tackle the curiousness of a traveler's mind. All thanks to him that our trip went perfectly well and he ensured that we got a chance to peek into the beauty, art, culture, food, history and heritage of Srinagar.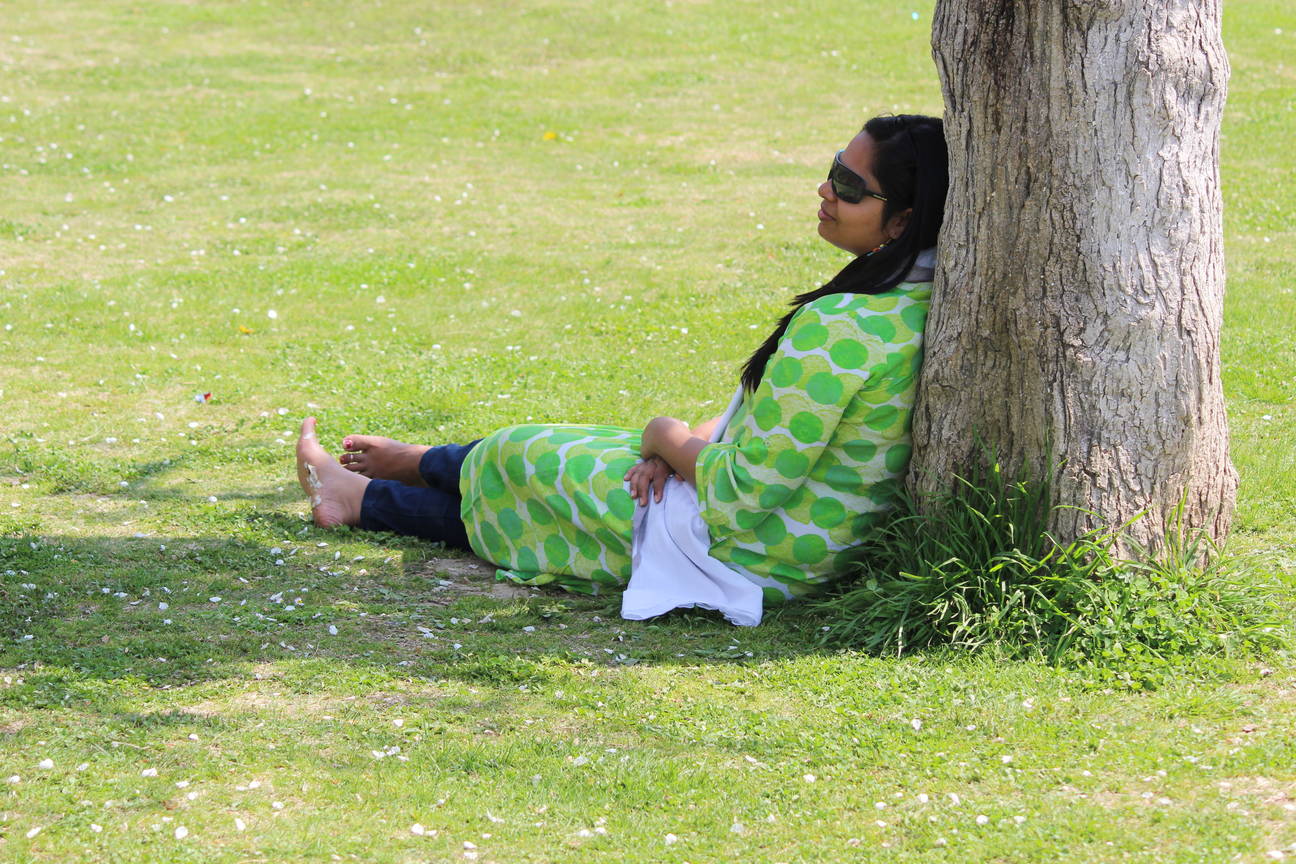 Photography by Abhinav Singh
'Houseboat is the mother of tourism in Kashmir.' The moment my host Yaseen Tuman of Mascot Houseboats said this, I knew he had got me as an audience for the rest of the evening. He had so much to tell us about houseboats and its history. The passion with which he has built his new houseboat reflects in every nook and cranny of it. The high tea with him will always be memorable until I return to spend a few days in the houseboat.
Mr. Nazir is a friend's friend. His family owns three houseboats in Dal lake. I met him for ten minutes but that was enough to reinstate the fact that Kashmiris are extremely warm and welcoming. Despite being pressed for time, he was not ready to let us go without having Kahwah and some cookies. The young kids that I met at Martand temple were as innocent as kids from any part of the world.
This trip has made me believe that Kashmir is a beautiful place and Kashmiriyat is still alive. This seriously makes me question that why are we only talking negative about a place that has a positive side too. I do not deny the fact that there are areas which are risk prone but this doesn't mean that entire Kashmir is unsafe to travel. In fact, during my stay, I met some extremely wonderful Kashmiri people who strongly spoke about their passion. They talked about their house boats, the importance of revival of tourism, the steps that must be taken for the cleaning of Dal lake, the trails that must happen for exploring the hidden gems of architecture and the need to protect the Kashmiri culture.
Visit her blog www.manjulikapramod.com