Tell us about yourself
We are Valentina and Emmanuel. We met in Colombia while working together at an island hostel in November and have been traveling together ever since.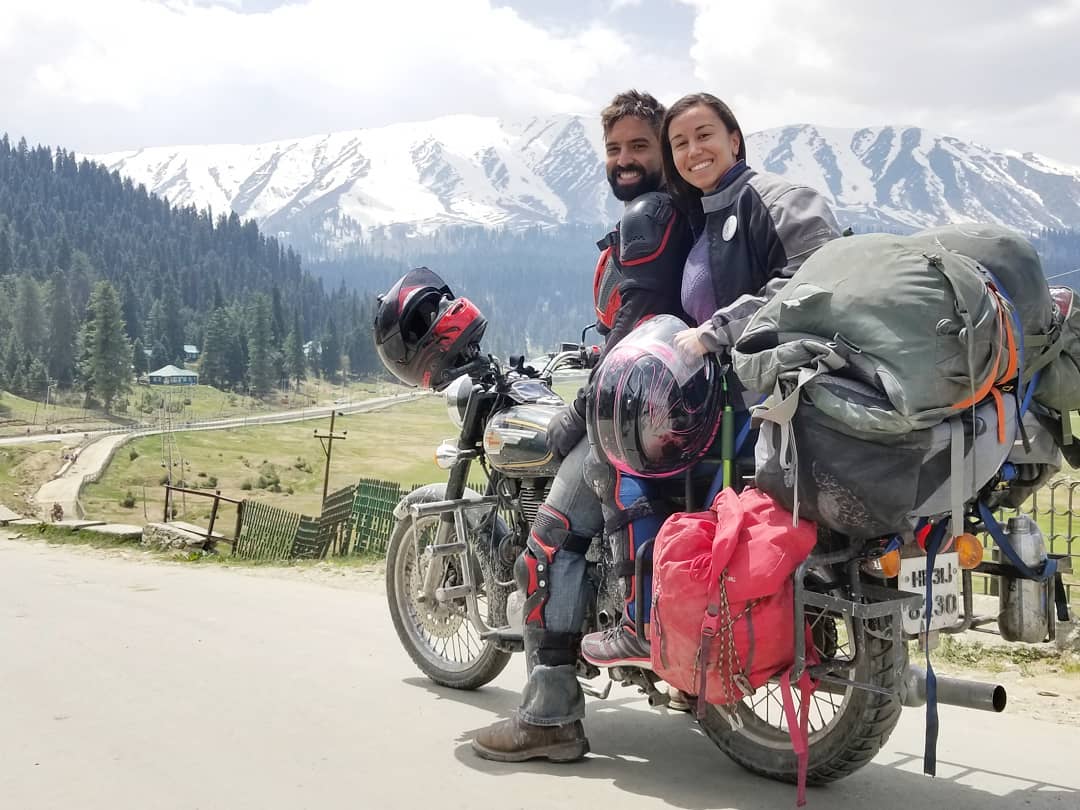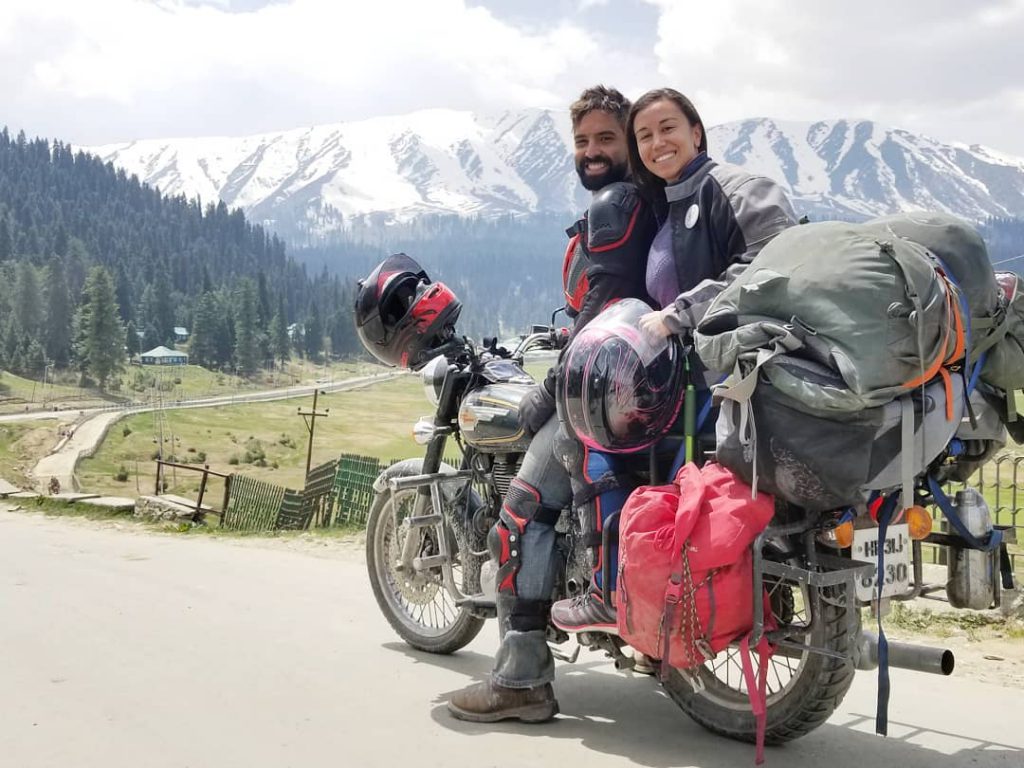 What made you visit Kashmir
We originally wanted to visit Kashmir because of an Instagram post that we saw of the "Khyber Himalayan resort and spa" in Gulmarg. We then wanted to further our trip by going to Leh on a motorcycle trip. These were both the driving force behind us going to Kashmir.
How was your experience in Kashmir been?
Our experience in Kashmir was incredible. We were able to experience some awe-inspiring beauty from the Himalayan mountains. We received love and warmth from the Kashmiri people. The Kashmir tea, "Kahwa" was absolutely amazing!!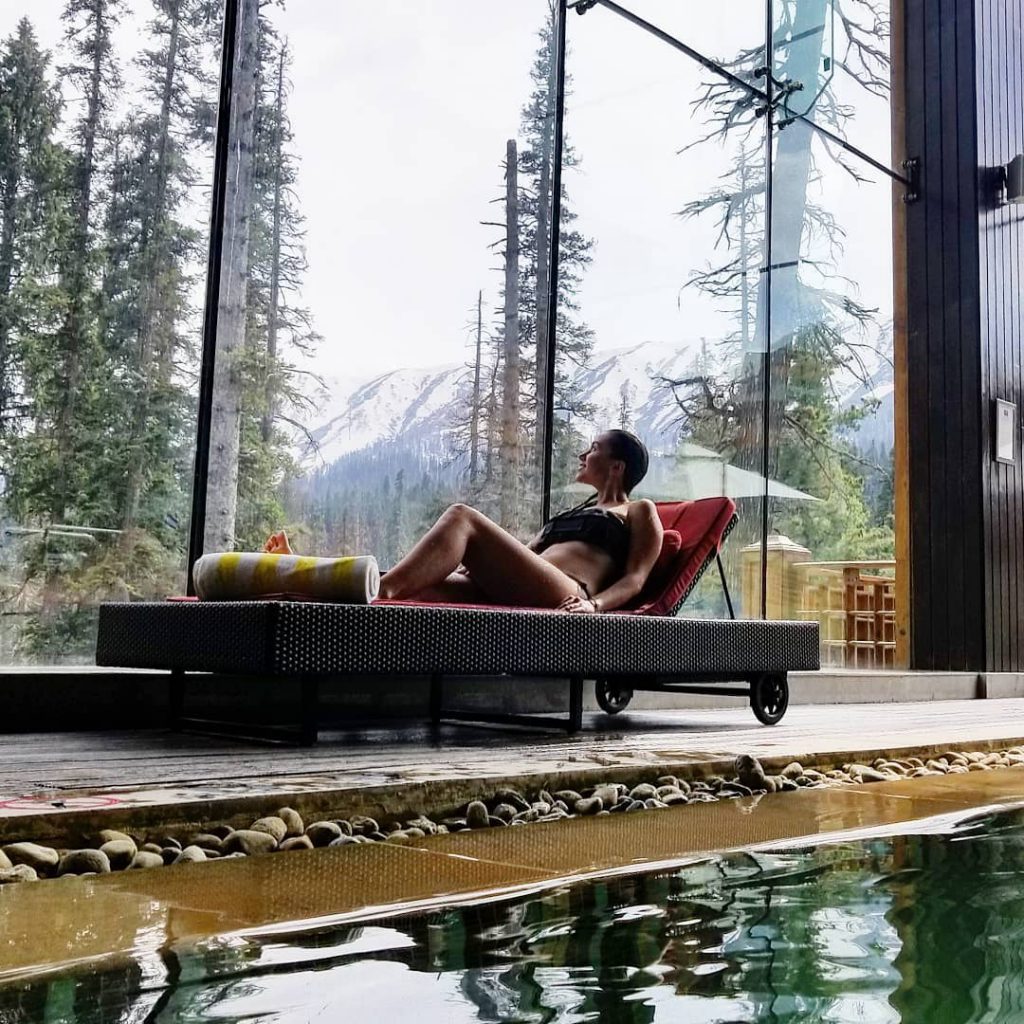 Whats the thing about Kashmir that touched you most?
What touched us the most was when we experienced motorcycle trouble on the road in a small town outside of Jammu. There was a man who owned a spare parts shop, and he would not let us leave as it was getting dark. He took us into his home, helped me repair my bike, and expected no money in return. His wife made us a meal, gave us a warm bed and treated us like family. On our way back, we stayed with him and his family for 3 nights.
This wasn't our only experience of Kashmir hospitality, it was our most memorable, but we experienced a lot. In Leh, while trying to go up Khardung La, we got hit by a blizzard, and the Indian army took us in and gave us warm shelter and food. In Leh, a young girl asked us into her home and gave us tea with her family. Outside of a monastery on our way to Chang La, my motorcycle had a puncture and while fixing the tire which took 3 hours, Valentina was given refuge inside the home of an old Tibetan man. He built a fire for her, gave her tea, and made a meal for the both of us when I got back. All these people who helped us in our time of need share one thing in common. In the end, they all refused to take any money for their help. They did it out of a pure desire to do good. And we are forever grateful.
Any message for people who are thinking should they travel to Kashmir or not?
Our experiences speak for themselves. Get to Kashmir if you are traveling to India. You will have an experience of a lifetime.