Last autumn when Paras and Sonam visited Kashmir, on last day after visiting all tourist places some locals recommended them to visit Naseem Bagh area. As they reached Naseem Bagh they felt like they were transported to some other world, world made of hues of yellow and orange all over.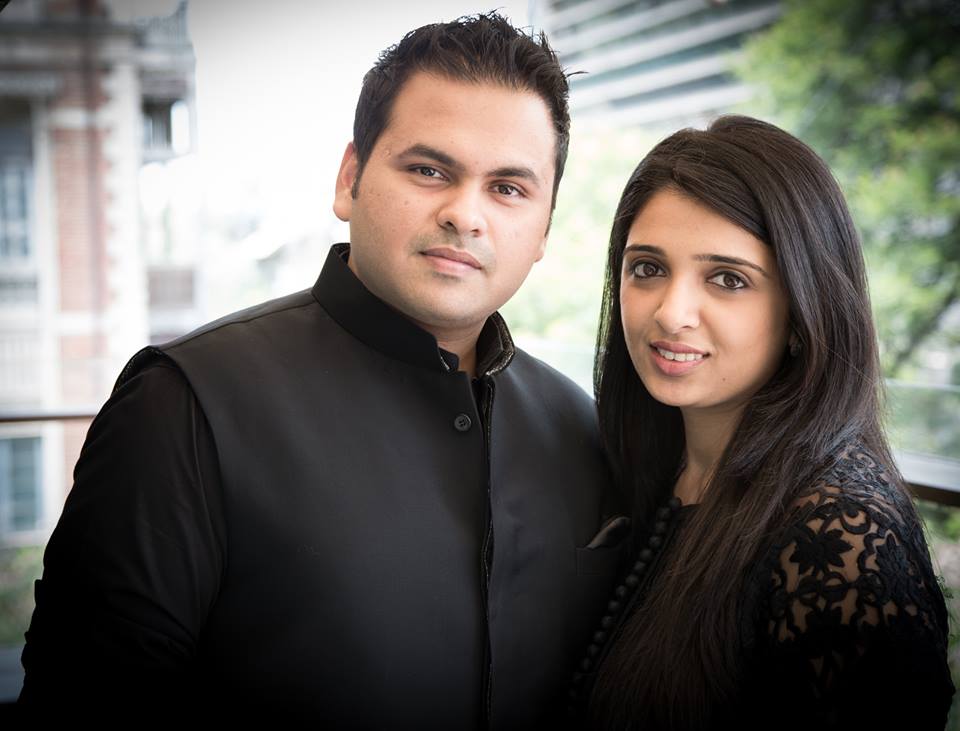 They then and their decided Naseem Bagh to be the theme for their Autumn Winter 17 collections.
The serene Gardens of Naseem Bagh and its autumnal hues, not to mention the elaborate structure of the Chinar Tree, inspired our collection. The Chinar Tree further became the storyline of Naseem Bagh which were developed into printed motifs as implicated naturally celebrating the beauty, that is Kashmir says the couple.
In their first post about the collection on Instagram, they launched Naseem Bagh collection withtaglinee "Up in the north, away from all the filth, there's a land of pure where angels descend."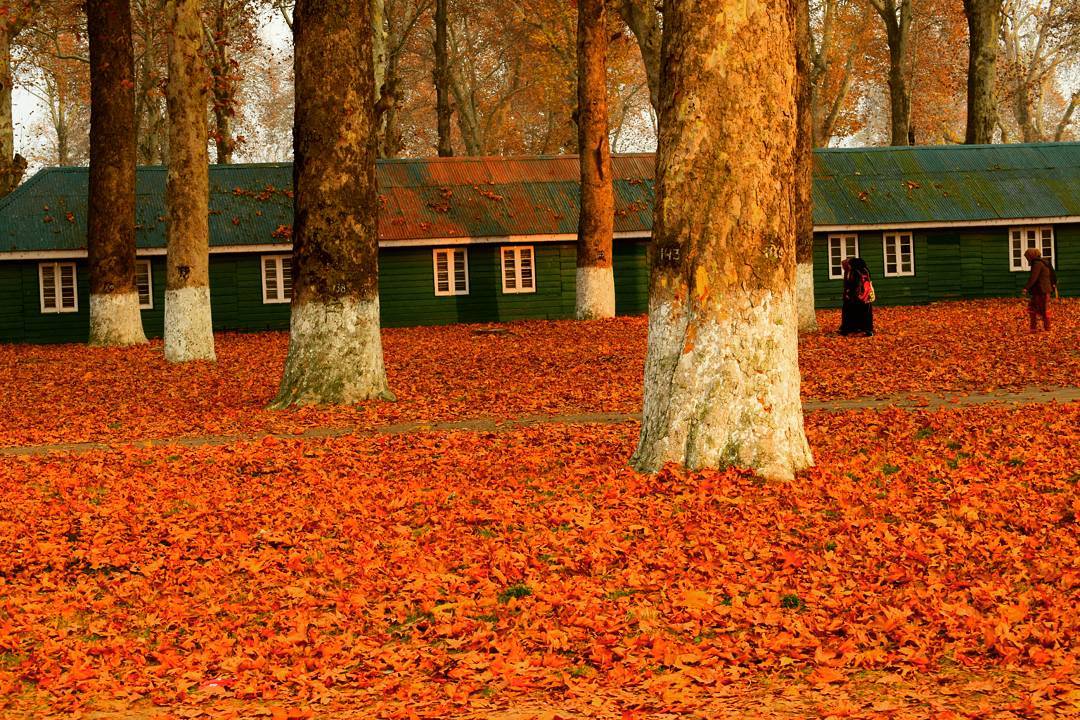 Photo of Naseem Bagh by Jitender Sharma
Gold threads are inspired by Kashmir's iridescent gardens and flaura & fauna. This classic jacket speaks of the cultures from the valleys of Naseem Bagh.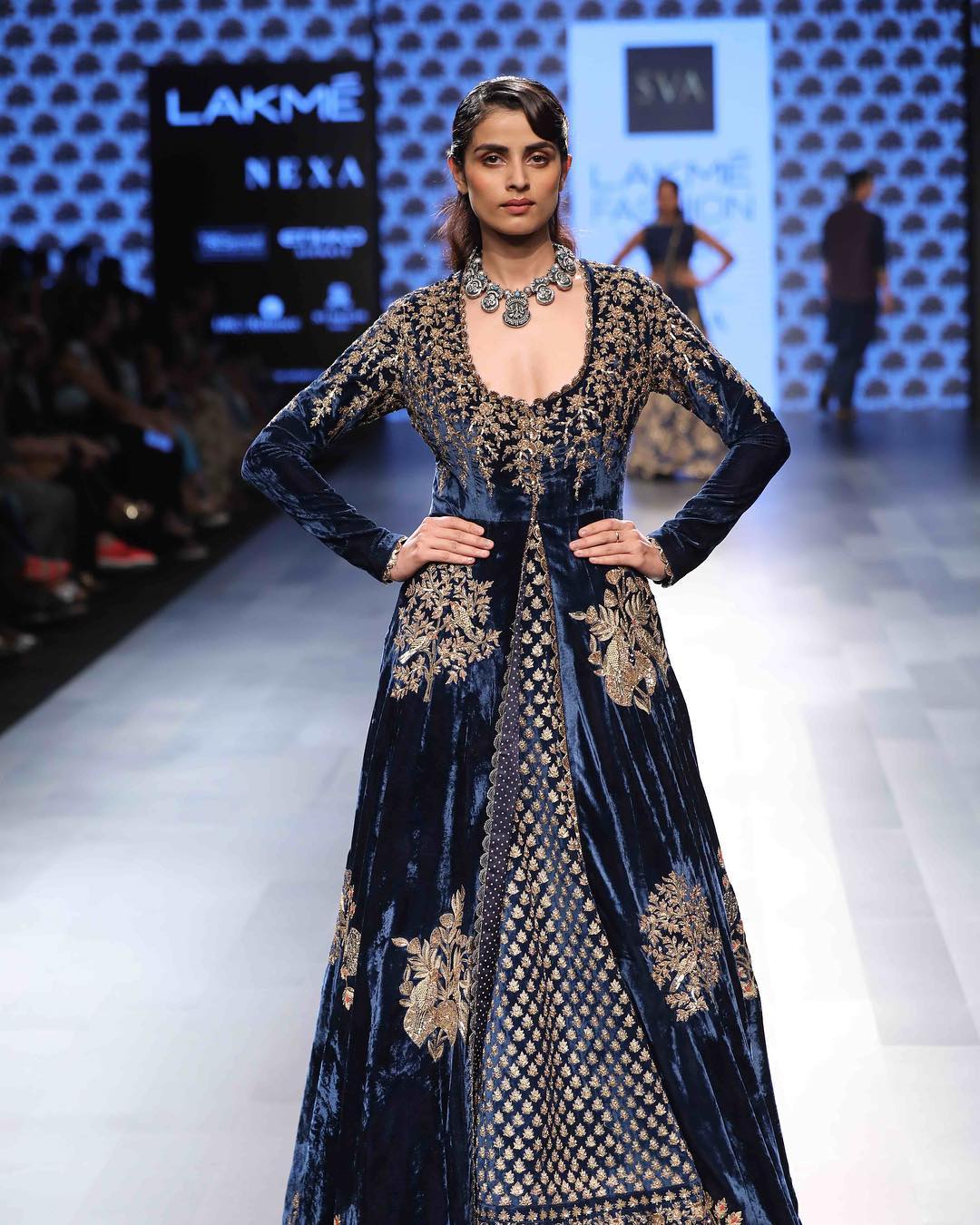 Naseem Bagh's Chinar Tree has been subtly amalgamated on our decadent silks in gold embroidery. The intricate craftsmanship speaks of the iridescence of the Dal Lake with its moonlit shadows that falls upon the pristine waters of Kashmir, which became the primary storyline for SVA.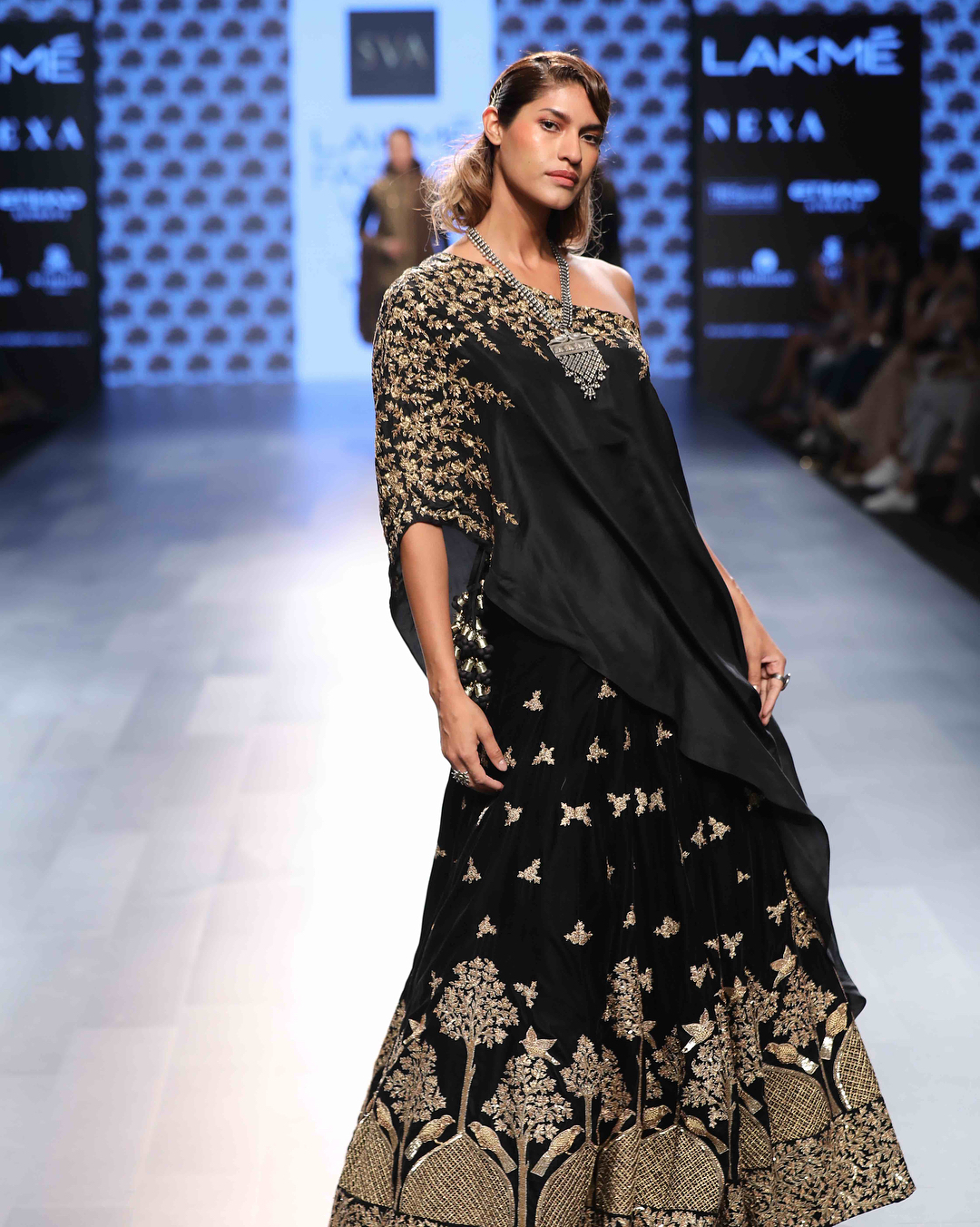 Our storyline being the Chinar Tree, is implicated on our drapes further inspired by the pinjra-kari style embroidery and Kashmiri handicrafts.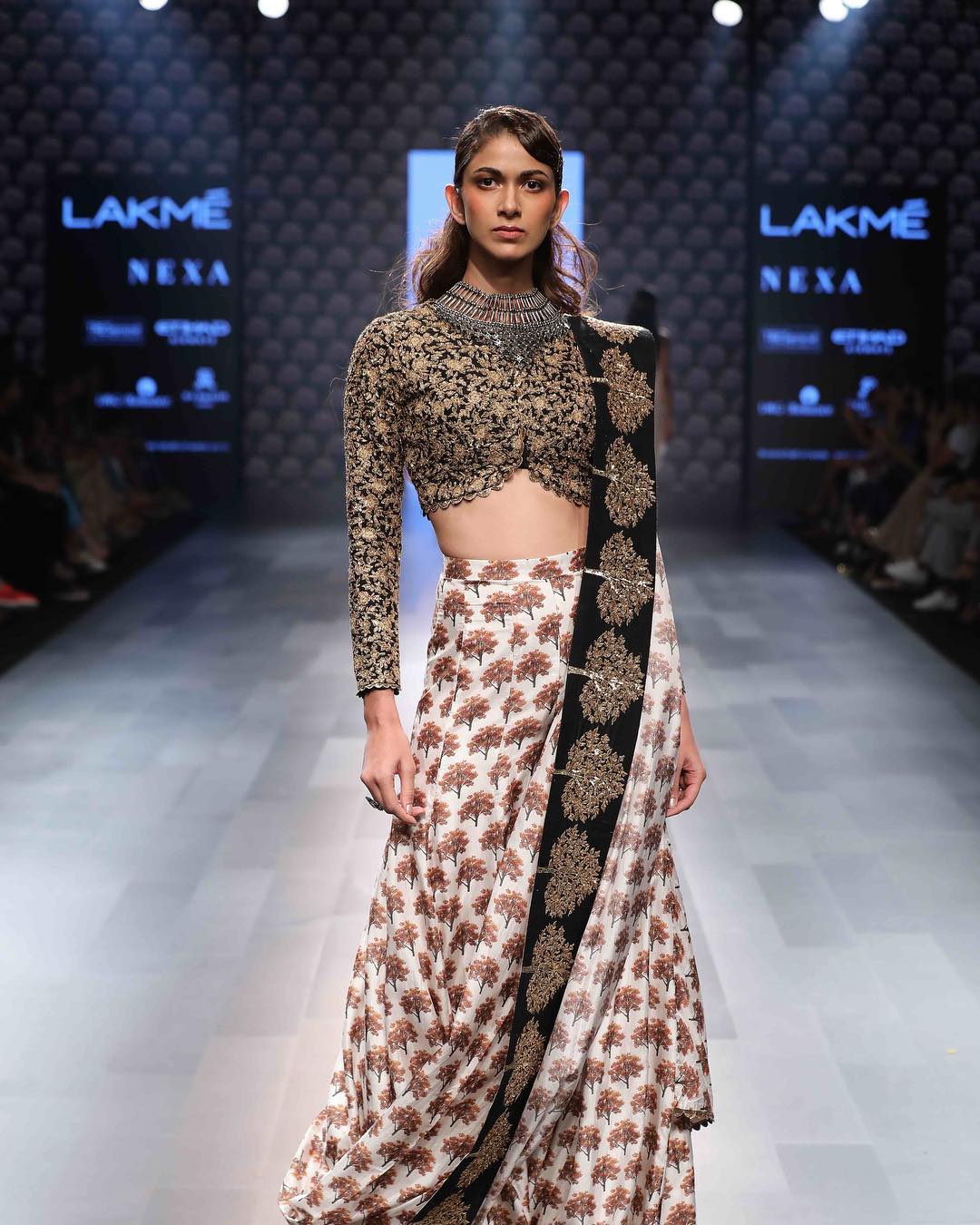 In Kashmir, the craftsmen use shades that blend with the serenity from the valleys of Kashmir. Thread colours are inspired by local flaura & fauna, that are implicated on our Afrozi Sari with the Chinar Tree motifs embroidered in gold. This classic saree adds the right amount of quirkiness via its contrasting colours.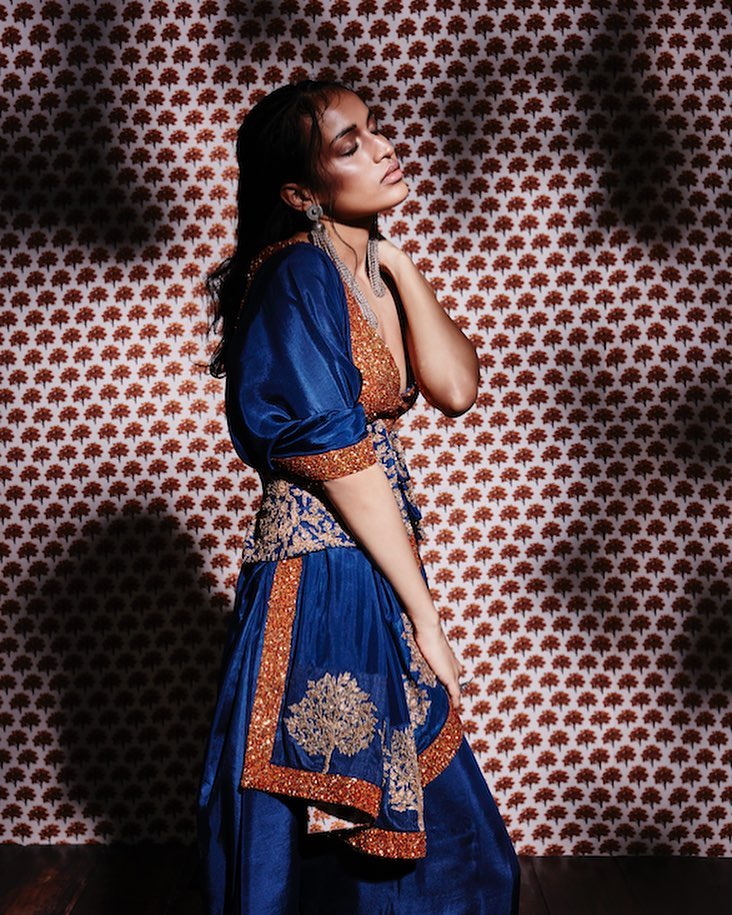 Rendered by our most skilled craftsmen, we imprint our stories from Naseem Bagh onto decadent silks in autumnal hues. The monochromatic tones from the evening hues of the gardens in Kashmir are presented in a sophisticated drape. The intricately embroidered drape border gives feminine grace and speaks for a timeless look, ideal for your autumnal palette this season!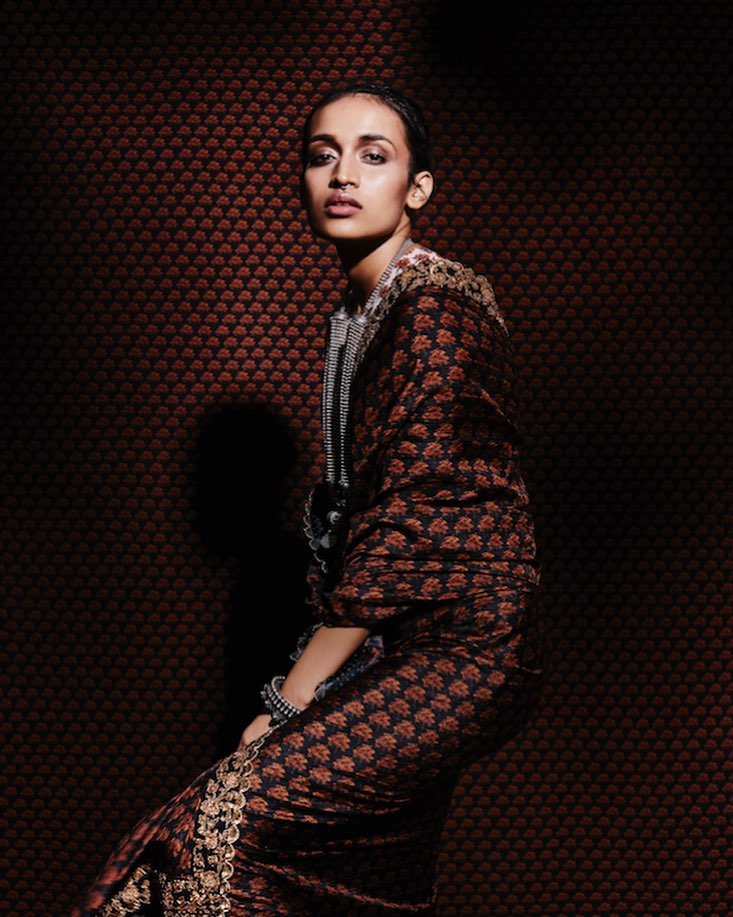 From the iridescent midnight blue skies of Kashmir to the Naseem Bagh gardens translated into detailed embroidery – The Aaliyah Set developed from the dusky hues witnessed across the skyline of Kashmir amidst the chinar trees. With immaculate hours spent on developing artwork – we depict the Chinar in multifarious ways through our hand-work embroidery.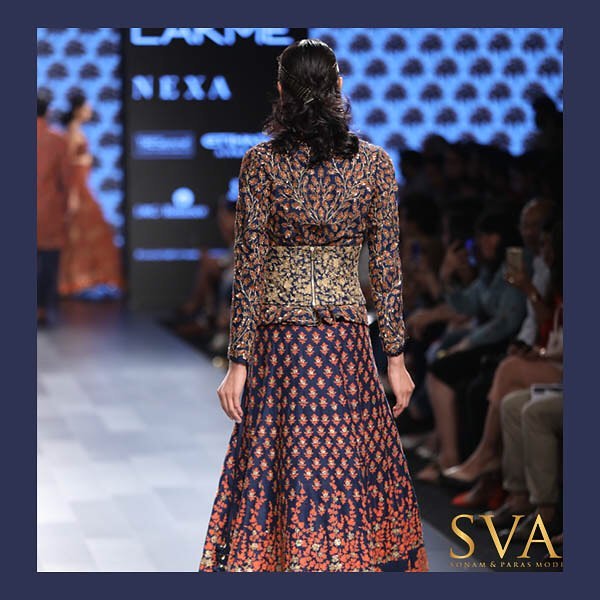 Combined with traditional craftsmanship and quirky prints, our Nishat Set speaks for the Naseem Bagh motifs that inspired SVA this season.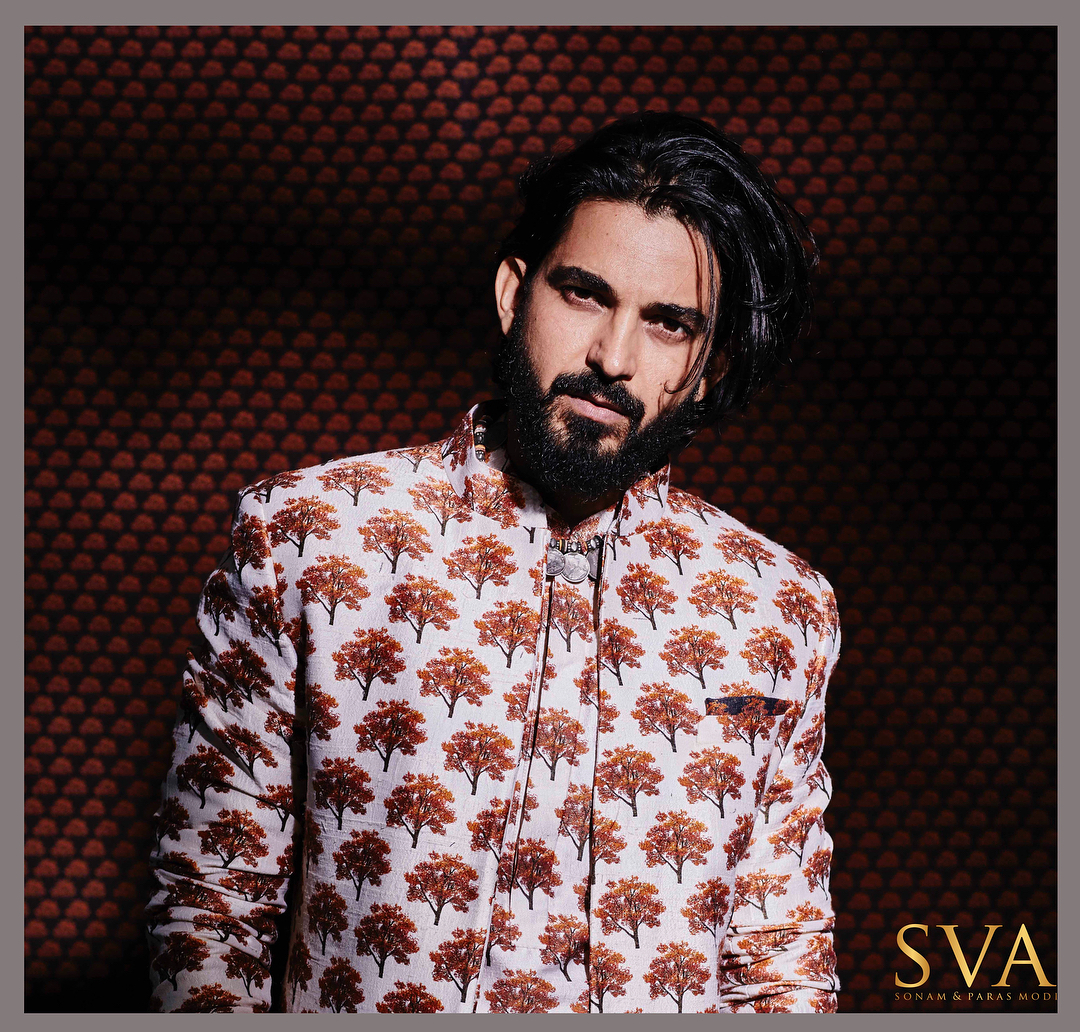 Be it bulbuls translated into gold embroidered motifs or maple leaf patters in hues of saffron, immerse yourself in an experimental silhouette for the new-age bridesmaid.