Article by Ain Wani
We Kashmiris have a huge appetite, not just for food, also for love. Here are 8 exclusively Kaeshir ways of expressing love:
'The Kaeshir Maazrat' and 'Khaetir' (The Kashmiri Hospitality) has always been praised and talked about. We measure our love in terms of our abilities to feed people. When you're a guest in a Kashmiri household, don't be surprised if you see the host insisting on eating almost everything there is to offer and lots of it.
Caution: You'll also be sworn into eating! Just surrender! (Na na na myoni marun chu, yi pae khyon)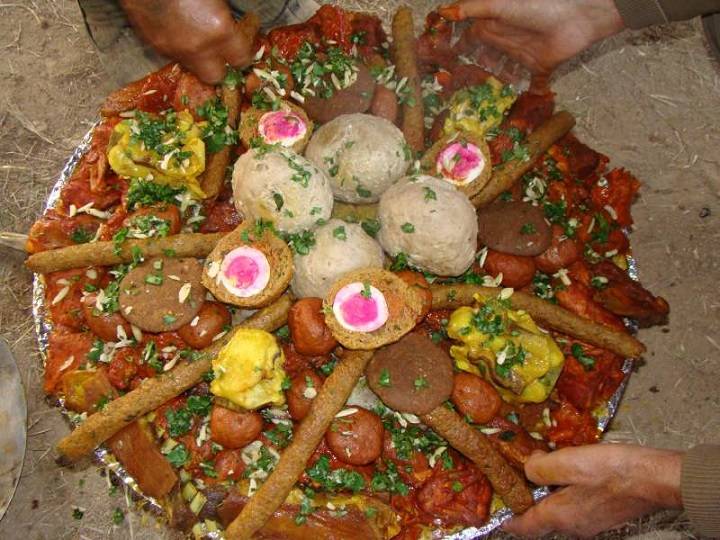 2. Kashmiris have their own versions of 'Honey' 'Sugarplum' and 'Sweetheart's. They get replaced by 'hish', 'yepaer haz', 'bozan chukaz". And it may seem a bit conservative, but it's adorable nonetheless. At least we as kids love teasing our parents for this particular thing!
When A Kashmiri Man fell in Love with an Army Veteran's Daughter
Watch – How to say I Love You in Kashmiri Language
Watch – How to Say "Will You Marry Me" in Kashmiri Language
Meet Kanika, a Bhopalian Married to a Kashmiri Who Tells Why She has Fallen in Love With Kashmir and Kashmiris
Read The Love Story of This Kashmiri Boy and This Brahmin Girl Who Met On Facebook
22 Quirky Kashmiri Words You Can Add To Your Vocabulary
In Pictures Why Kashmir Should be Your Preferred Romantic Destination
10 Reasons Why You Should Choose Kashmir as a Honeymoon Destination
Buy Kashmiri Love Tshirts here
3. The Kashmiri songs are very romantic and beautiful! They're often sung at local weddings. There is 'Roshe walla myaani dilbaro' (Addressing to an upset lover),' Maayé chaani rovum' is my personal favorite and there are also peppy and funny ones like: "Dupté nyunum Dal ki waavno"
4. Some expressions are best expressed in Kashmiri! Some of these are: Zu vandai (I offer you my life/I could give you my life!) – Lagyi balai (May all your troubles be mine!) – Not to forget the 'jigars' and the 'jaans' ! There is no substitute for these expressions in any other language.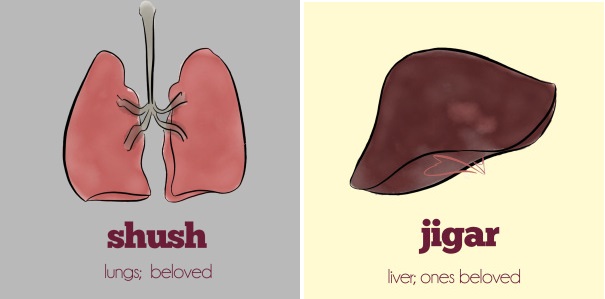 Image credit: liptonchaiblog
5. Another Kashmiri-Desi way of expressing love can be seen everyday on the roads, on the backside of buses, trucks, matadors and sumos. They're hilarious but cute:
– Dum hai to pass kar warna bardasht kar.
-Na Farooq na.
-Jana na dil se duur. .
-Has mat pagli warna pyaar hojayega.
-No drugs no war, only Pyaar.
-No girlfriend, no tension.
-Love is cancer, true love is blood cancer.
-Khushboo phool se hoti hai chaman ka naam hota hai, Sharaab duniya peeti hai driver badnam hota hai.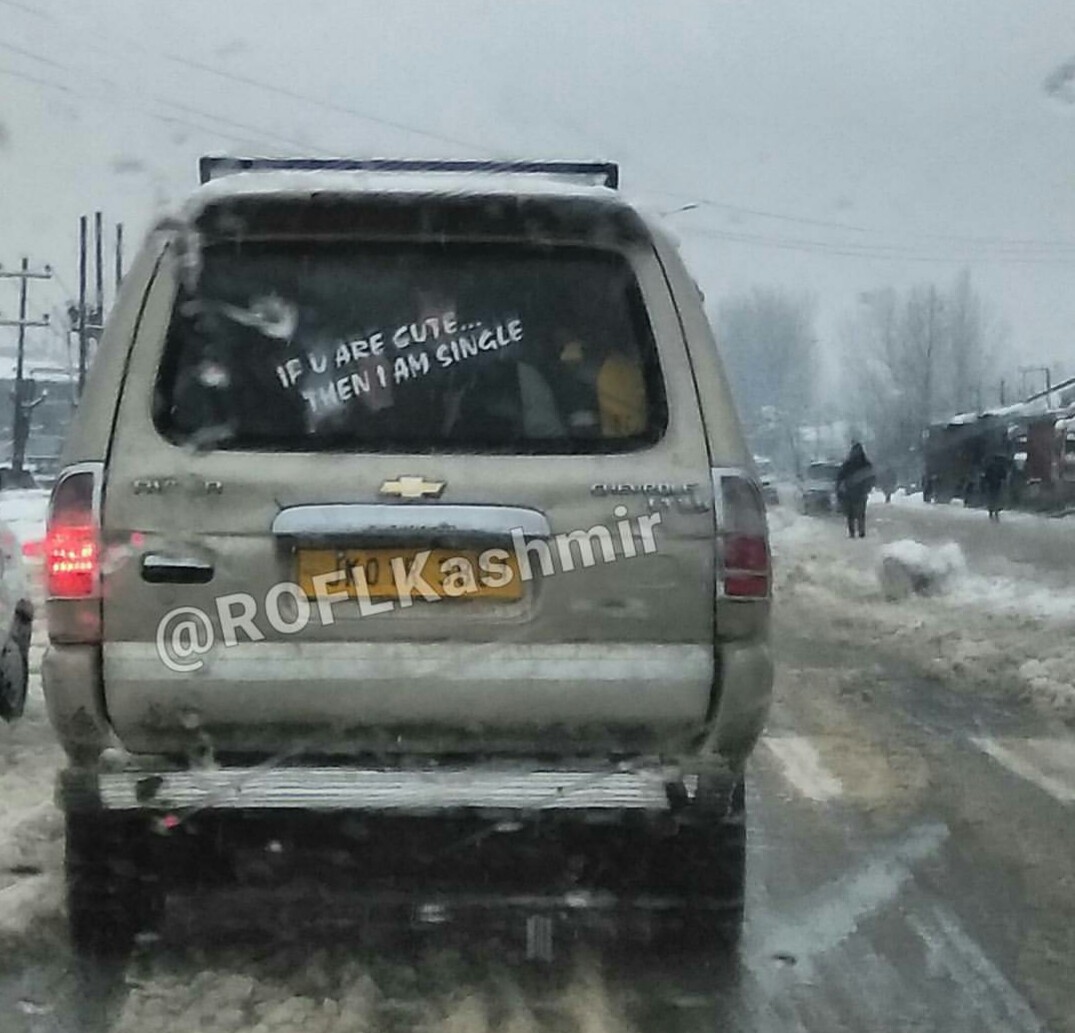 Image credit ROFLKashmir
6. Pickup lines in Kashmiri are hilarious! One common pickup line that you must've heard is:
"Mae go tche saeth lavvvv" (Reading it in any accent other than the typical Kashmiri accent is a serious offense). Another popular Kashmiri pickup line is: "Walai love-as waskhai?" It's almost the translation of "Let's fall in love"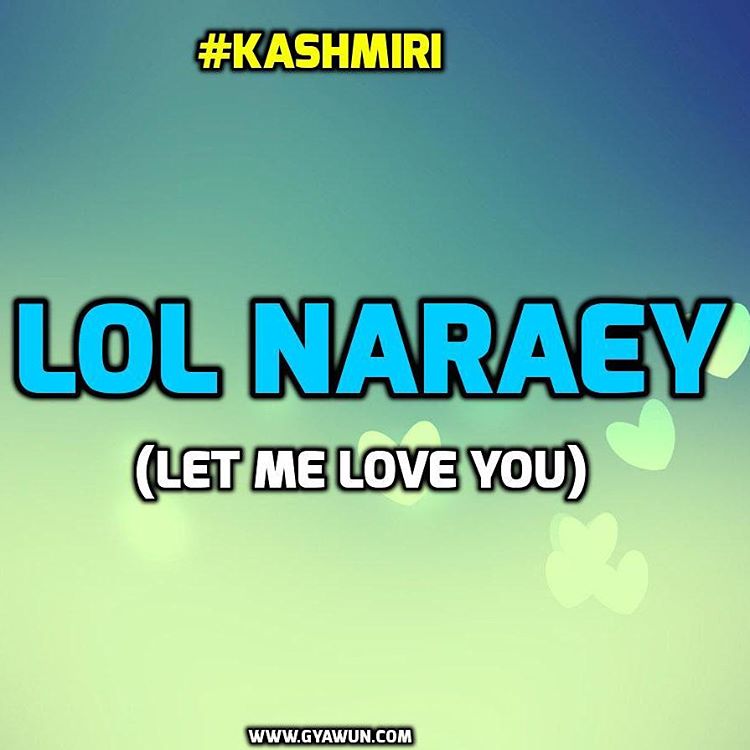 7. Kashmir has a wide range of exquisite seasons. Every season has a romantic aura to offer! Be it the snowflakes in winter or the blooming almond trees or the Chinar leaves in Autumn. Various love songs for classic romantic movies are shot in Kashmir. An old one being Shahrukh Khan starrer 'Mohabbatein' which featured the beauty of the Chinar leaves. Poets and singers often compare the beauty of their beloved to that of the valley.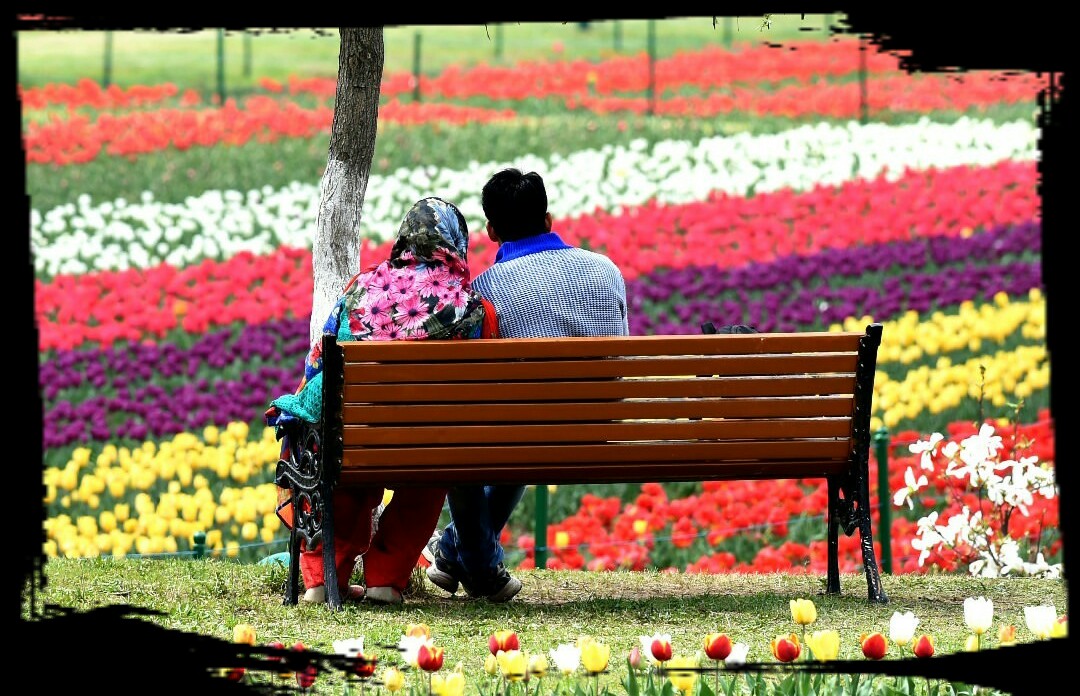 8. The Shikara rides and the beautiful Dal Lake. Kashmir not only makes a great holiday destination but also a remarkable honeymoon spot for newly weds.Shikaras serve as love rides for the tourist and the local couples alike. And of course the shikara rower making the atmosphere more passionate by humming 'Kaeshir baeth' (Kashmiri Songs)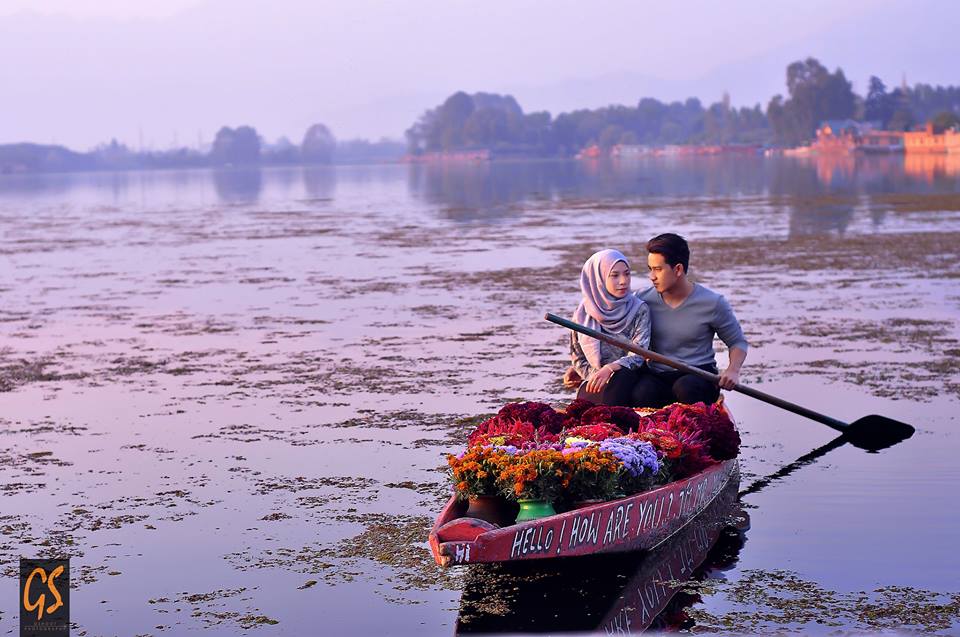 Cover Photo by Luzina Khan
Did you like this article? Make a donation to Gyawun and help pay for our journalism. Donate here