My name is Varuna Raina. During a recent trip to Gulmarg, I had my first brush with skiing and when I saw the sleek skiis, the heavy boots and the poles wading through snow, I knew I had to try it out. Before I knew, I had enrolled at the Basic Skiing Course at IISM, Gulmarg. Having been an avid trekker, the charisma of skiing appealed to me quite naturally. In the second week of March, I arrived in Gulmarg when the snows were thin and that's where it all began. Over the course of 2 weeks, we were supposed to stay with batchmates from all ages, some as young as 10 or less. I didn't know what to expect much less about forming any kind of camaraderie. Being a Kashmiri Pandit myself, I was there for more than just skiing. Kashmir is home for me, whether I'm with friends, strangers or alone.
As I entered the room, there were two young kids and I gasped at the idea of sharing room with them. And then I noticed a young and reserved girl at one corner of the room. After saying Hi, I found out that she was a Kashmiri Muslim and from the word go, we felt like old friends. Language is one bond that always brings people together, and once we started conversing in Kashmiri, we had everyone else trying to understand our chatter! Needless to say, we both were elated to have each other as roommates. My other roommate was my batchmate from Himalayan Mountaineering Institute (HMI) where I had done Basic Mountaineering Course (BMC) earlier.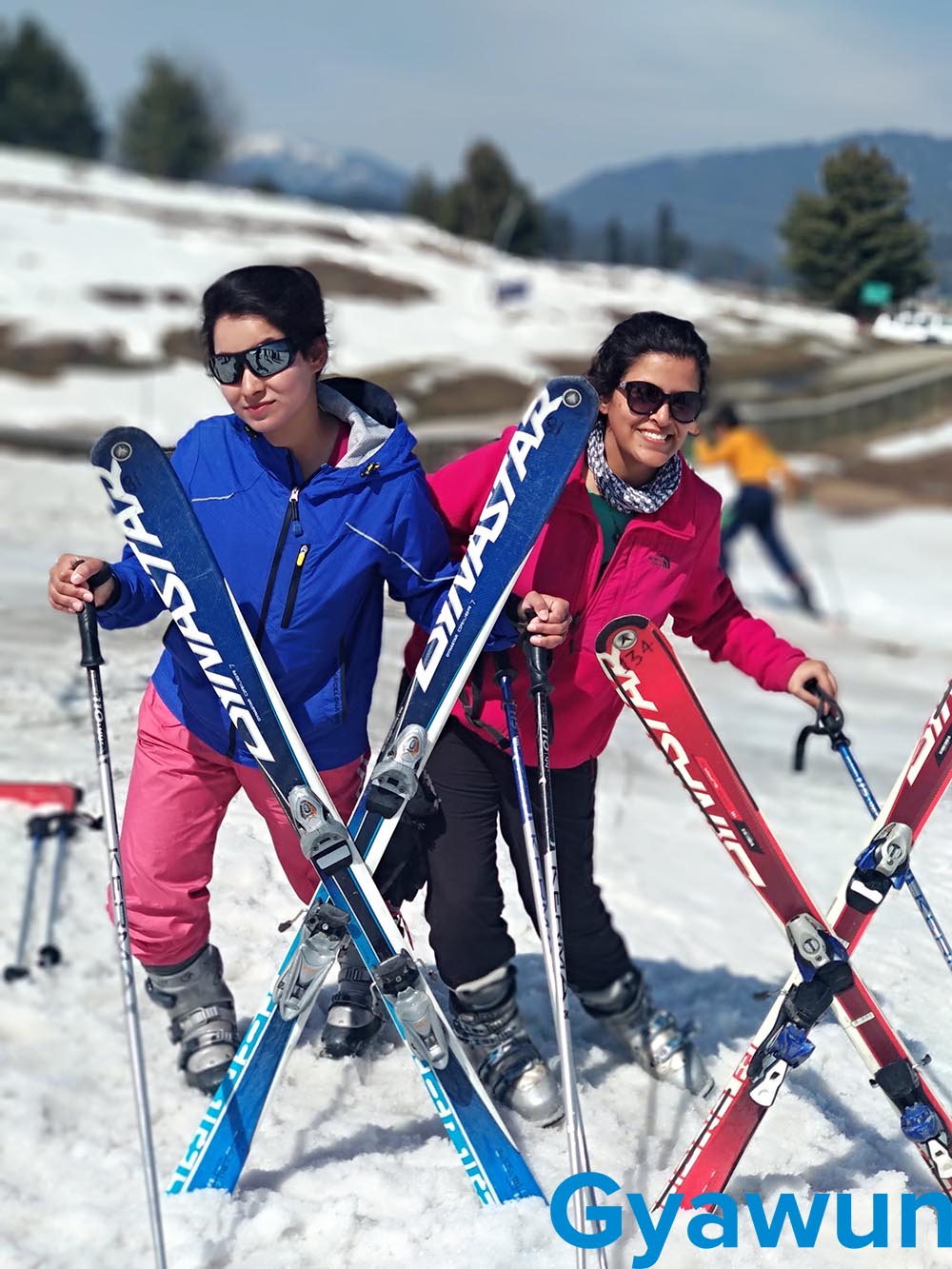 After the course began, we both were part of the same team. While she belonged to a conservative Kashmiri family, I was brought up by my parents as a free bird who loved to travel and explore. This was the first time she was traveling on her own. At times she felt scared and withdrawn and it indeed thrilled her to have me as her room-mate and the feeling was mutual from the beginning. As the course went on, we became like sisters. Sheen Jung (Snowfight) used to be our favorite pastime other than singing and roaming the streets of Gulmarg. Conversing in Kashmiri in front of others was our secret weapon. Initially, Toiba was reserved but towards the end, she was bubbling with joy and mischief and she told me she had never thought she would enjoy so much. Both of us didn't want the course to end. And as we left she hugged me tightly and said Varuna didi this was the first time in my life I had truly lived. That was the best memory and treasure I was taking along back home. I found a sister and a friend to talk, laugh, ski and enjoy a cup of Kahwa on a cold winter day.
Varuna Raina
March 2018
Download and Listen to Kashmiri Songs
Meet The Man Who Has Fixed More Than 1000 Marriages in Kashmir
Every Time This Kashmiri Pandit Girl Visits Her Hometown, What She Experiences is Something Absolutely Beautiful
Here's why Kashmiris Are Beautiful People (Inside Out)
8 Exclusively Kashmiri Ways of Expressing Love
English Translations of Kashmiri Relationships